Kindle is a word that has become synonymous with e-readers. In fact, the word "e-reader" is fading into oblivion, as people tend to refer to these devices as Kindles. That should give you a good idea as to how popular Amazon's e-readers have gotten. While the Kindle devices are arguably the best out there, they are not the only e-readers available. So, if you are looking for a Kindle alternative owing to reasons like its high price or you want more features like water resistance, there are a few great options to choose from. So, here are the 4 best Kindle alternatives that you can buy:
1. Kobo Glo HD
Kobo Glo HD is the the e-reader you should buy, if you are looking for a Kindle Paperwhite alternative. Like Paperwhite, Glo HD features a 6-inch Carta E Ink display that clocks a pixel density of 300 ppi. Other specs like the 4 GB storage and WiFi connectivity too remain identical to Kindle's offering. However, the Kobo e-reader really trumps the Amazon offering with its 2-month rated battery life, adjustable backlit display, software customizations, support for tons of different fonts & file types (ePub, PDF, JPEG, GIF, PNG, TIFF, TXT, HTML, CBZ and more), no ads and svelte design.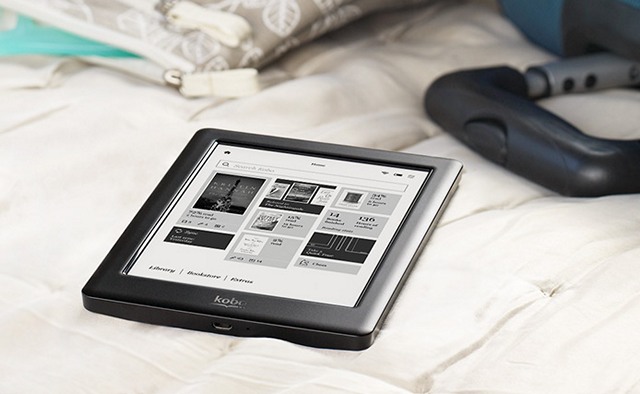 The only thing it lacks when compared to Kindle Paperwhite is 3G connectivity and of course Amazon's catalog of books but you knew that already, didn't you? Overall, we find the Kobo Glo HD to be one of the best e-readers available on the market today.
Buy: ($129.99)
2. Nook GlowLight Plus
Nook GlowLight Plus is another e-reader aimed to sway away Kindle Paperwhite users. It features specs similar to the Paperwhite, with a 6-inch 300 ppi display, 4 GB storage and WiFi connectivity (free WiFi in Barnes & Noble stores and at AT&T hotspots). While the device lacks 3G connectivity, it makes it up with its IP67 water resistant body (can be immersed up to 1 meter for 30 minutes), slim design, free Nook Cloud storage and 6-week battery life.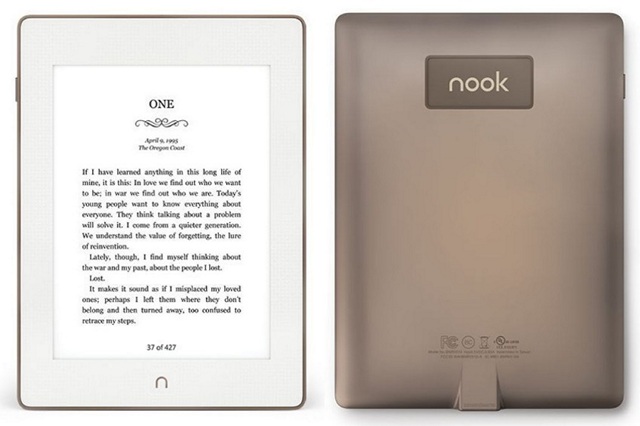 Moreover, the Nook e-reader supports file types like ePub, Adobe DRM ePub, PDF, JPG, PNG and more. The Nook GlowLight Plus is certainly a strong competition to Kindle Paperwhite and you should definitely consider this, if you want a Kindle Paperwhite alternative with waterproof capabilities.
Buy: ($129.99)
3. Kobo Aura H20
Kobo Aura H20 is by far the most popular e-reader from Kobo, thanks to its large display and water resistant capabilities, as the H20 moniker suggests. The Aura H20, with its 6.8-inch (265 ppi) no-glare Carta E Ink display is a perfect Kindle alternative for people who want an e-reader with a display bigger than the usual 6-inches. Moreover, we love the fact that Kobo lets users adjust the back light of the display, to make sure there's no strain on your eyes while reading at night.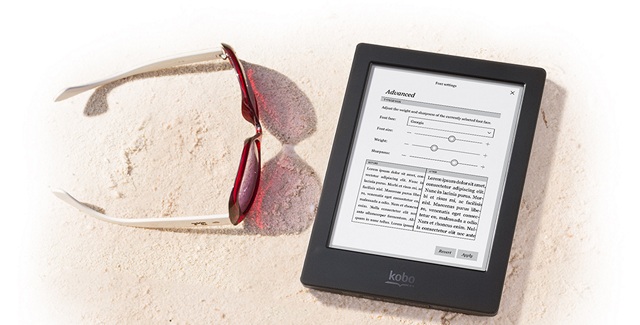 Along with the bigger display, Kobo Aura H20 trumps the similarly priced Kindle Voyage with its waterproof housing. The e-reader is IP67 certified (when ports are closed), which means you can immerse the device in water for 30 minutes and up to 1 meter. Other specs include 4 GB of storage, support for different file types like other Kobo e-readers, WiFi connectivity, battery rated for a couple of months and more.
Buy: ($179.99)
4. Kobo Touch 2.0
If you are looking for an alternative to the low-end basic Kindle 7th generation, there's nothing better than Kobo Touch 2.0. The Kobo e-reader is almost identical to the Kindle when it comes to hardware. Both the devices include 6-inch E-Ink Pearl non-lit touch displays with 167 ppi, 4 GB storage, WiFi connectivity and similar dimensions.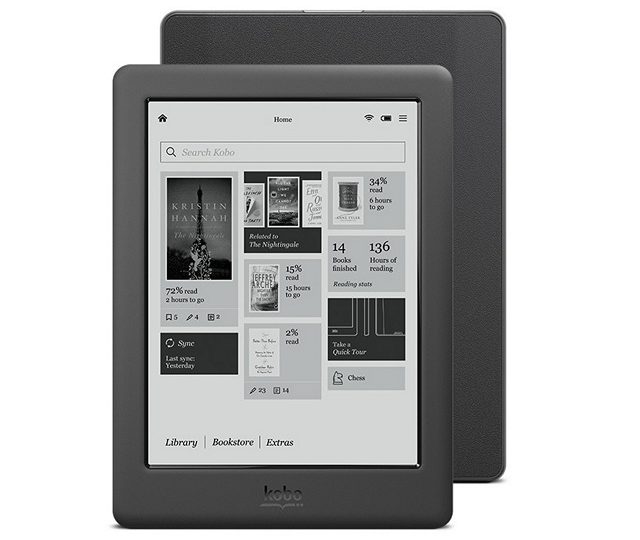 However, the Kobo Touch 2.0 does bring a better battery, with its battery rated for 8 weeks, as compared to 4 weeks on the Kindle. The Kobo e-reader also supports formats like ePub, cbz and cbr, which the Kindle lacks. Also, keep in mind that Kobo devices don't bring any ads, unlike Kindle e-readers.
Buy: ($89.99)
SEE ALSO: 16 Websites to Download Free ebooks Legally
Which Kindle alternative are you going to buy?
We agree that there aren't a lot of Kindle alternatives available these days but if there are devices that are worthy of a mention, you can find them above. There are the Kobo e-readers, that are much loved by people and there's no doubt that it holds its own against all Kindle e-readers. On the other hand, Barnes & Noble might have reduced the frequency of Nook tablets & e-readers but the GlowLight Plus is one of our favorite e-readers.
So, there you have it, that's all from our side but we'd love to know which Kindle alternative are you planning to buy. Do let us know in the comments section below.