Reliance Jio may be the new kid on the block, but it's disrupted established players in the industry by offering irresistible deals that have brought high-speed internet to millions in the country.
The company has been growing by leaps and bounds, but while a recent report from BloombergQuint had suggested that the company has leapfrogged Idea to become the third-largest telecom service provider in India after Airtel and Vodafone, the latest report from the Telecom Regulatory Authority of India (TRAI) now suggests that Idea continues to remain the number three player in the country ahead of Jio.
According to the report, Reliance Jio added as many as 8.3 million new subscribers in January 2018, taking its overall subscriber base to over 168.4 million. Airtel, Vodafone and Idea added 1.5 million, 1.2 million and 1.1 million new subscribers respectively during the same month, while state-run operator BSNL managed to add less than 0.4 million. MTNL, meanwhile, actually lost close to 11,000 subscribers, while troubled carrier Telenor lost 1.6 million.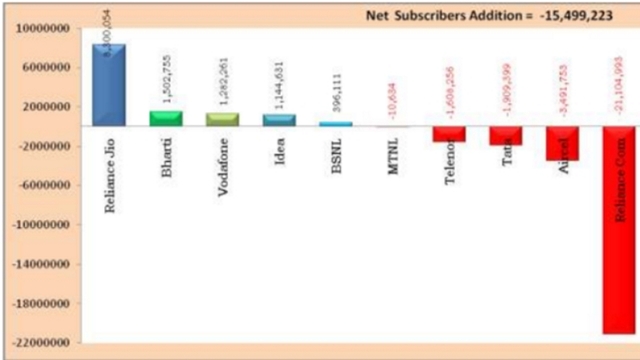 Overall, Airtel continues to remain at the top of the pile with a massive subscriber base of 291.67 million, while Vodafone and Idea occupy numbers two and three on the list with 213 million and 197 million subscribers respectively.
In terms of market share, Airtel has over a quarter of the market with 25.32 percent, while Vodafone, Idea and Jio come in at numbers two, three and four with 18.56 percent, 17.16 percent and 14.62 percent respectively. BSNL's 100 million subscribers give it an almost 10 percent market-share.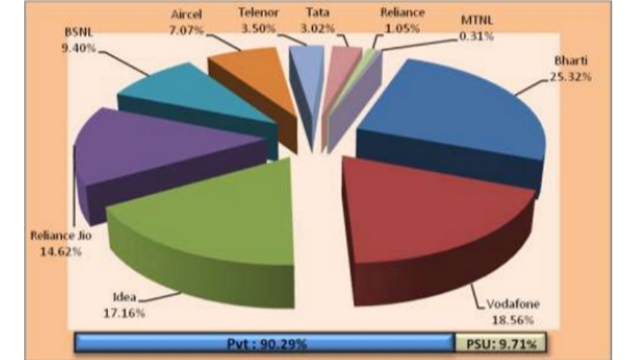 Overall, the number of mobile subscribers in the country declined marginally from 1.16 billion at the end of December 2017 to 1.15 billion at the end of January 2018, but that has more to do with the bankruptcy of Reliance Communication (not to be confused to Reliance Jio) than any real shrinking of the Indian telecom market.