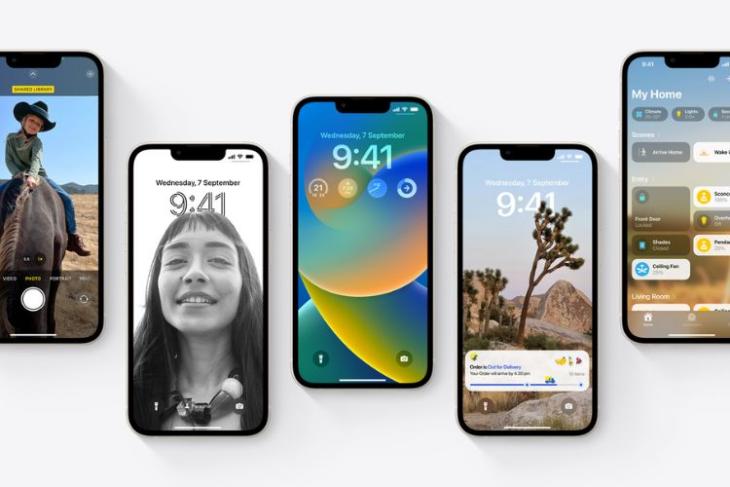 Apple has released a new iOS 16 update, in the form of iOS 16.6. While the Cupertino tech giant is all invested in the recently announced iOS 17, those still on iOS 16 are not left behind. On a similar note, Apple has also introduced iPadOS 16.6 update. This is one of the last iOS 16 updates before iOS 17 goes public. Let's have a look at what the new update has to offer.
iOS 16.6: What's New?
The new iOS 16.6 does not include any new feature updates for the users. However, this update is meant to refine the existing ones and even fix some previously known bugs and security flaws. Primarily, this new security update fixes two prominent issues that users were facing regarding Apple's Find My and Neural Engine. The new update fixes an issue that allowed apps to read sensitive location information and an app's ability to execute arbitrary code with kernel privileges respectively.
Additionally, with improved state management, iOS 16.6 is able to restrict an app's ability to modify sensitive kernel state as well as disable the app's ability to execute arbitrary codes. Just like this, several kernel-specific security patches and fixes were rolled out in this new iOS 16 update. For more details, head over to the Apple Support Page.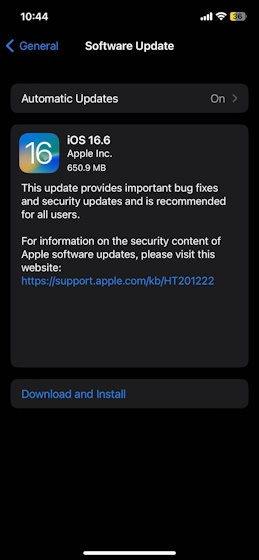 Alongside iOS 16.6, iPadOS 16.6 has also arrived with similar security patches and improvements. Here as well, the primary update has arrived in the form of Apple's Neural Engine and Find My. And similarly, the same update notes have been rolled out in the form of tvOS 16.6, watchOS 9.6, and macOS 13.5.
Also, do note that the iOS 16.6 update is available on iPhone 8 and later versions. The iPadOS 16.6 is available for iPad Air 3rd generation and later, 5th generation iPads and later, and 5th generation iPad mini and later. So, in case you haven't received this update, you know the reason. In case you meet the requirements for this new iOS and iPadOS updates, you can download it directly from General -> Software Updates under the Settings menu.
This comes after the recently introduced iOS 16.5 Rapid Security Response update, which came as Apple's second RSR update.