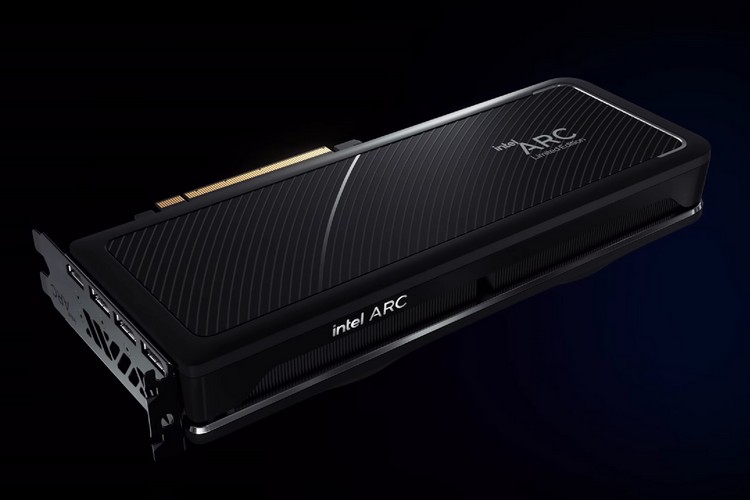 Intel's Arc lineup of graphics cards was first announced back in late 2022, and you can read about Intel Arc GPUs in detail here. The Intel Arc A580 GPU was speculated to have been "canceled" by many because it hadn't been released for so long. But finally, the Intel Arc A580 GPU has surfaced online and might be launching soon worldwide. So, let's check out the details!
Intel Arc A580 GPU to Become Available Soon
Back in 2022, Intel announced that it would release four different graphics cards under the Arc lineup in the market. These were the Arc A770, A750, A380, and lastly, the A580. The Arc A580 GPU was touted to come with 8GB of GDDR6 memory, 21.7B transistor count, 175W TDP, and 24 Xe-cores. While the A580 model didn't make it to the market over the last year, the rest of Intel's Arc lineup did have a global release eventually.
But now, a retailer from Austria called Geizhals.at has just listed the Intel Arc A580 graphics card with ASRock as the AIB partner. After checking out the listing linked above, we can see the ASRock Intel Arc A580 Challenger OC's detailed specifications.
This listing was first spotted by X user (formerly Twitter) @momomo_us, who is a renowned hardware leaker. In addition to this, an Intel Arc A580 graphics card designed by the Sparkle brand was also spotted by VideoCardz. Later on, the hardware leaker from X posted more details regarding A580. They have shared a previously unrevealed slide from Intel's internal docs, and it reveals the Arc A580's details.
The Intel Arc A580 is competing against the AMD Radeon RX 6600 and Nvidia RTX 3050 graphics cards. Both of these are popular in the budget segment, and the upcoming launch strengthens the company's vision to bring high-performance graphics to everyone. Raja Kaduri, former Intel engineer and creator of Arc graphics card architecture, in an interview with Beebom, told us in detail about the Intel Arc vision so do check it out.
It will be interesting to see how the Intel Arc A580 performs against the above-mentioned GPUs from Nvidia and AMD. The Arc A770 is already quite an affordable graphics card. Regardless of performance, it even has one of the highest VRAM capacities (16GB) available in that price range. The new drivers have made existing Arc GPUs even better too.
Now, the Arc A580 is expected to have 8GB of GDDR6 memory, 175W TDP (requires two 8-pin power connectors), PCIe 4.0 x16 support, and other specs that we talked about before.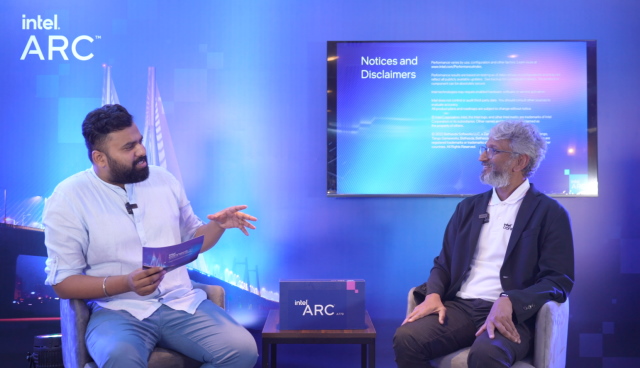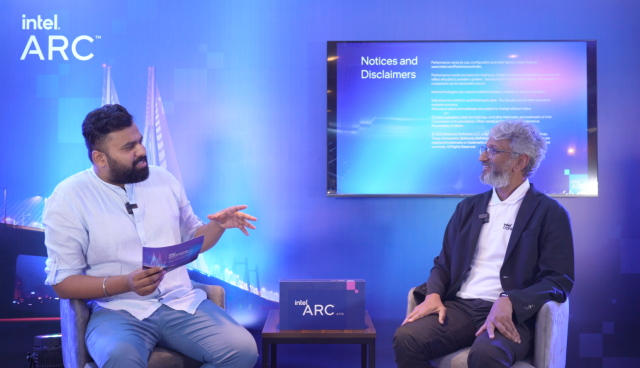 You also get modern features like ray tracing and AV1 encoding. There is Intel's XeSS technology which enhances image quality. Recently, we even compared Intel XeSS against Nvidia DLSS and AMD FSR here, so check it out while you're here. Once the Intel Arc A580 graphics card becomes available in major markets, we will definitely update you.
What are your thoughts on the upcoming Arc A580 GPU from Intel? Do you think it competes well against the Nvidia RTX 3050? Do let us know in the comments below.
---
Load More