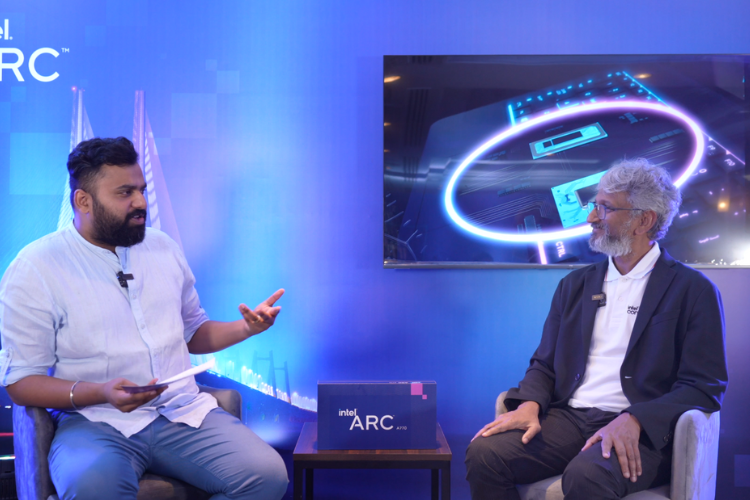 Intel recently hosted its Intel ConnectiON event in Mumbai. While the event consisted of various highlights, the biggest focus in the room was Intel Arc Alchemist Series, the latest lineup of the company's dedicated GPUs aimed at providing performance at a low price. Hosting a plethora of benefits, including ray tracing in entry-level cards, Intel ARC GPUs exude a lot of potential. However, wouldn't it be better if we heard all about Intel Arc and more straight from the source? Thankfully, we got a chance to sit down with Mr. Raja Koduri, the EVP and General Manager of Accelerated Computing Systems and Graphics (AXG) Group at Intel Corporation. In this interview with Mr. Koduri, we find out how Intel ARC came to be and why he designed Intel GPUs in the first place.
Intel ConnectiON 2022: The Magic of ARC and Raja Koduri
Hosted in India, the Intel ConnectiON event gave the company a chance to showcase its Intel Arc Alchemist graphic cards. For those unaware, the Intel ARC GPUs are an ingenious solution to a long-standing problem. For the longest time, the market was devoid of performant GPUs that did not cost a fortune. While popular companies do launch affordable renditions of their graphics cards, they are not affordable enough for all kinds of PC users.
Enter Intel Arc (codenamed Alchemist), an affordable yet performant series of GPUs that were announced a few years ago but are a reality now. ARC GPUs do almost everything flagship cards can but at the fraction of the price. However, do keep in mind that Intel is not new to this game as the company has been making integrated graphics for a while now.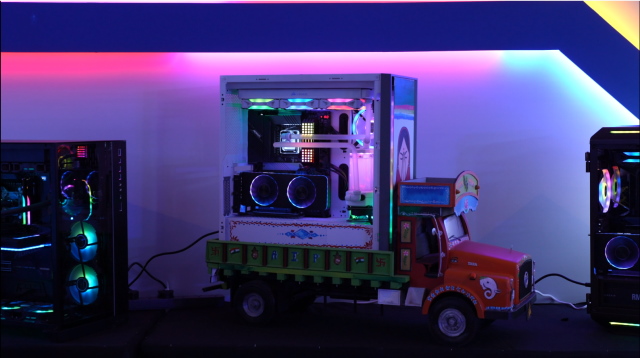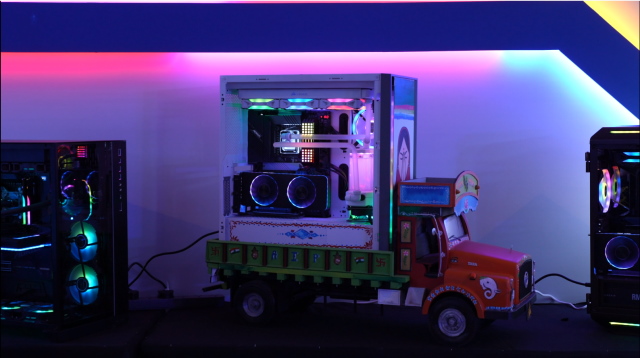 While Intel ARC GPUs are an improvement upon the older line of graphics cards, they have been redesigned with their own structure. An Intel ARC GPU contains multiple Xe Cores upon which reside vector units. However, what makes this special is that the ARC GPU also comes with ray-tracing units. This means instead of shelling out an enormous amount of money for ray-tracing, you will now be able to experience it at an affordable price. What makes this more impressive is that Intel is integrating ray-tracing in its first attempt back at dedicated GPUs, which is amazing. Moreover, let's not forget about support for AV1 encoding, even on the budget-centric Intel Arc A380 graphics card.
So yeah, the ARC graphics lineup contains a lot of exciting features for Intel's first attempt at a full-fledged discrete GPU. To make things simpler, we have compiled a detailed explainer on Intel ARC Graphics. So check it out and get in the loop. And now, let's look at what the man behind this successful project had to say.
Raja Koduri Wants to Democratize GPUs for Everybody
Raja Koduri is one of the primary forces behind Intel ARC and its inception. Raja was hired by Intel in 2017, back when he was working as an engineer at AMD. Even before ARC, Raja was instrumental in AMD and helped birth AMD Vega and Navi architectures. However, what convinced Raja to join Intel was his pursuit to democratize graphics and bring them to everyone.
How we can get high performance graphic to a billion users has been my passion.Raja Koduri
Raja understands that Intel's Integrated Graphics is not exactly suitable for gaming. He added, "If you just look at the overall PC market, there are about 300 million computers built every year. Out of them, about 200 of them have Intel Graphics. And you know, they aren't very good for gaming. So, it has been my passion even before I came to Intel, even during my days at Apple."
Further, "If Intel graphics become better, that means, the whole world, because, they're like 200 million of 300 [million], and it floats all the boats. But to get there you need to create high-performance graphics, that's what the ARC journey is about," asserted Raja during an interview with Beebom's Rupesh Sinha.
Evidently, it has been his passion to enhance Intel Graphics from the get-go and bring about high-performance graphics for all kinds of PC gamers. However, that's easier said than done. The road to get there required some building. Quite literally.
Building ARC from Scratch
Intel ARC represents not only an improvement but a complete revamp of how the company approaches graphics. As such, building these high-performance GPUs required more than just a few tweaks. We asked Raja what goes behind a brand-new series of GPUs. Breaking it down into a simple example, Raja mentions that building Intel ARC required building a new architecture from scratch.
"Yeah, it all starts with what we call architecture. And it's brand-new for Intel. You had to do everything, it's almost like you want to build a car. It's not enough to build a car when you're doing brand-new. Because there are no roads. Because first, you have to lay down the roads, put all the lane markers and then build the cars. That's kind of the best analogy I can give."
We had to build both roads and cars at the same time. It was difficult, but we are through the difficult part.Raja Koduri
This was no doubt difficult. Raja says there were some rough edges with ARC 770, but they are being ironed out and things should be more fluid with each iteration.
More of Intel ARC in the Pipeline
Even before its full release, the Intel ARC lineup sounds incredibly exciting, and if scaled right, could shape the future of dedicated graphics alongside the industry leaders. In the interview, Raja talks about the future potential of these graphics and the possibilities they bring.
"We'll keep reiterating on it, better software releases will come. You'll get new drivers soon that will boost the performance of DX 11 titles and all. And then Battlemage, Celestial, so there's a beautiful roadmap to follow."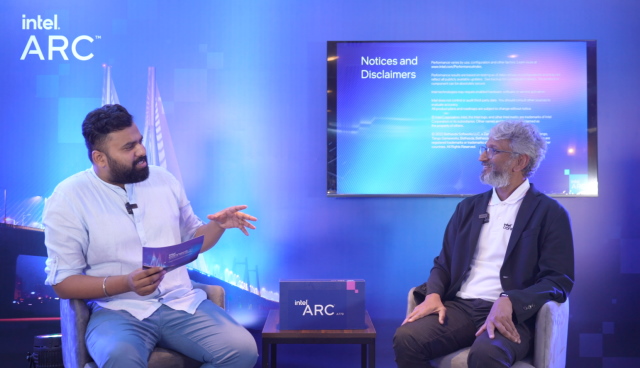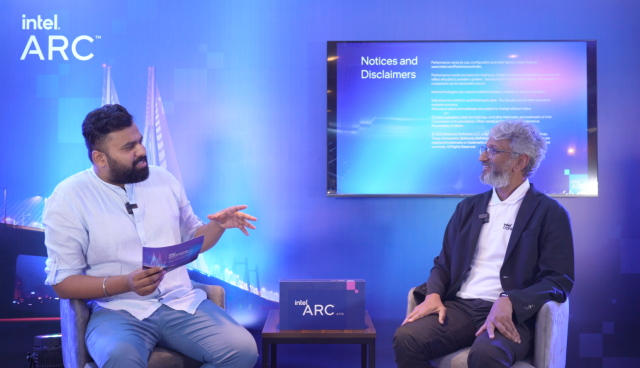 However, even though Intel ARC graphics started with great support across the board for DX12, it now even goes back in time and improves on DirectX 9 games with timely updates. The latest Intel ARC driver update brings big improvements to select DirectX 9 games. And these include the likes of CS: GO, League of Legends, Payday 2, and more. Intel achieved this with a hybrid approach that uses a combination of API techniques to deliver a better experience. According to the company, DirectX 9 games have experienced up to 1.8x boost in overall performance, which is insane.
Intel ARC Is Set to Revolutionize the Graphics Market
As you can see for yourself, the Intel ARC lineup promises to bring something fresh and industry best at an affordable price. While the full-scale availability of Intel ARC will naturally take some time, graphics cards have already started to roll out and reach gamers. Soon, gamers left out of the fray will now find solace in a market designed for them. What are your thoughts on Intel ARC graphics and their future? Let us know in the comments section below.