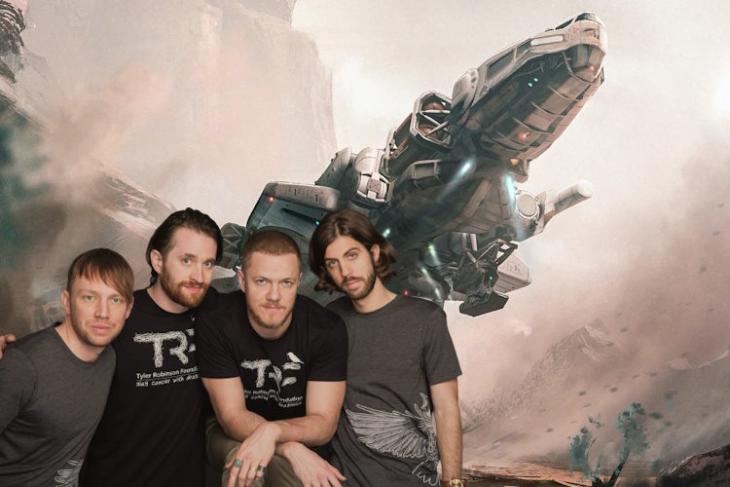 Traditional media and video games collaborating for projects are normal. Numerous games have seen promotions by Hollywood stars and, on the off chance, music bands ahead of launch. With Starfield being an important title for Xbox and Bethesda, it gets itself a collaboration with the hit pop rock band Imagine Dragons. Earlier last night, Imagine Dragons released the official Starfield song called "Children of the Sky" in collaboration with Bethesda.
Children Of The Sky Takes Inspiration from Starfield
The American pop-rock band started teasing their new song through a timer on their website two days ago, sporting the Starfield colors. After mild fan speculations, they have now dropped the new song on their YouTube. If you go to the official Imagine Dragons website, it now welcomes you with a spaceship cockpit from Starfield.
As mentioned in the official X post (formerly Twitter) by Imagine Dragons, Children of the Sky is inspired by Bethesda's upcoming sci-fi RPG Starfield. As per the post, Imagine Dragons have been playing Bethesda Game Studios titles for most of their lives, which prompted them to collaborate on the new song.
The official Bethesda Game Studios X account also shared the complete song. Imagine Dragons Frontman Dan Reynolds spoke about the collaboration after its launch (via IGN). He says the song asks some tough questions humans face while trying to find their place in the universe, like the game. He once again added that Imagine Dragons members have played Bethesda titles for the longest time, and they are honored to collaborate with Starfield on their new song.
Additionally, Starfield composer Inor Zur also commented on the new song. After all, he made the theme for Starfield and iconic tunes like the Fallout theme. Inor says that the band created something emotional and memorable. Furthermore, he helped the band by creating the Starfield motif, iconic elements from the main theme, and orchestral treatment. This resulted in a massive collaboration between Starfield and Imagine Dragons.
Starfield launch is only a few days away, as the game finally releases for Xbox and PC players on September 6, 2023. All Premium Edition and Constellation Edition owners can start playing the game from September 1, 2023.