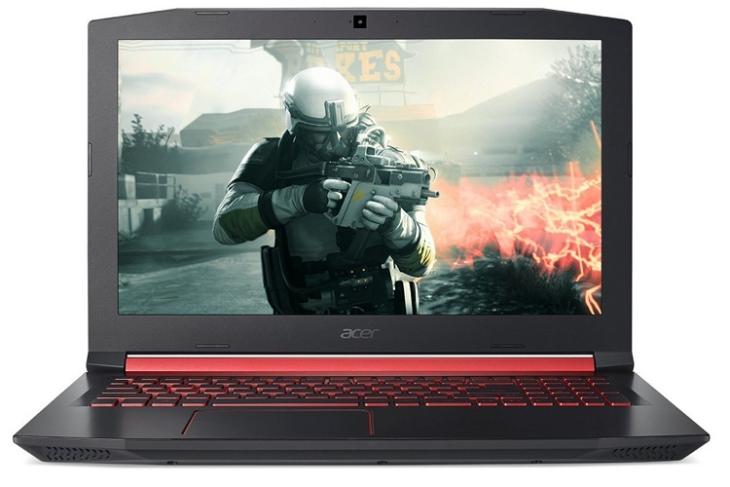 There are loads of gaming PCs to choose from, but often, these supercharged gaming laptops (our best recommendations) come at a price which is intimidating for most average users, especially when their requirement is limited to moderate gaming.
If you're also one of these enthusiasts who want to enter mainstream gaming or just want a second laptop to enjoy not-so-demanding titles, Acer Nitro 5 is worthy of your attention. The entry-level gaming laptop is fired up by an 8th-gen Intel processor and features a 2GB Nvidia graphics card and is currently up for grabs on Amazon at its lowest price ever.
The Acer Nitro 5 features an interesting design with sharp lines and 3D contouring which give it a fierce appearance while the 15.6-inch Full HD panel begs for your attention. The red accents feel slightly 2017-ish but are minimal enough to not distract you during high-intensity gaming sessions. The matte finish improves the overall appearance and prevents sweat from ruining your gaming experience.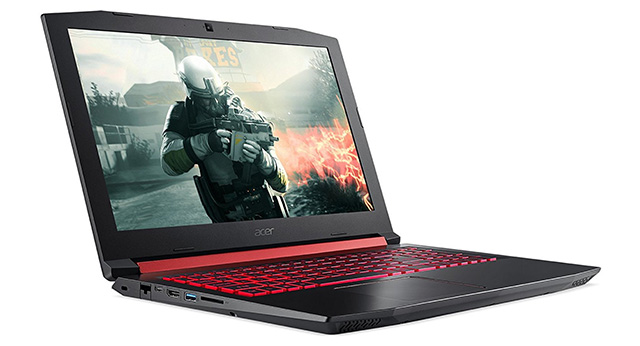 An Intel Core i7-8550U is used to power this variant of the Acer Nitro 5 – although there are other variants with 8th-gen i5 chipsets. You get an 8GB RAM stick but you get an additional empty slot which will allow you to upgrade to a maximum of 32GB. You get a 1TB hard drive as standard but there is an empty PCIe SSD slot and you can add your own SSD for faster boot-up and game loading.
To take care of the graphics, you get an NVIDIA GeForce MX150 with 2GB of dedicated video RAM. While the GPU should suffice while playing games like CS:GO, League of Legends, Overwatch, you will have to play at low or medium graphics settings while playing PUBG, or other graphics-intensive titles like Arma III. You can also get the version with NVIDIA GTX 1050 Ti. The laptop weighs 2.7kg and is not very conveniently portable, but it shouldn't defeat your strong will.
The Acer Nitro 5 usually sells north of Rs. 74,000 but you can get it right now at Amazon at two-thirds its normal price. With such a mighty saving, this is an attractive deal for anyone looking to explore the world of PC gaming for the first time.
Buy the Acer Nitro 5 gaming laptop (Core i7) on Amazon India (Rs. 49,990)