Don't want anyone poking around your Netflix profile? Also, don't want others to know your obsession with Friends or see them ruin your recommendations? Well, the video streaming giant recently added a cool feature that will enable you to keep nosy friends or family members away from your profile. Netflix now allows you to set up a PIN lock on your profile and I'm here to guide you through the process of setting it up. Let's go.
How to Set Up PIN Lock on Netflix Profile
The easiest way to go about setting up a PIN lock on your profile is through the official Netflix website. Just follow the steps below:
1. Head to the Netflix website and select the 'Account' option from the dropdown menu you will see on hovering over your profile icon at the top right.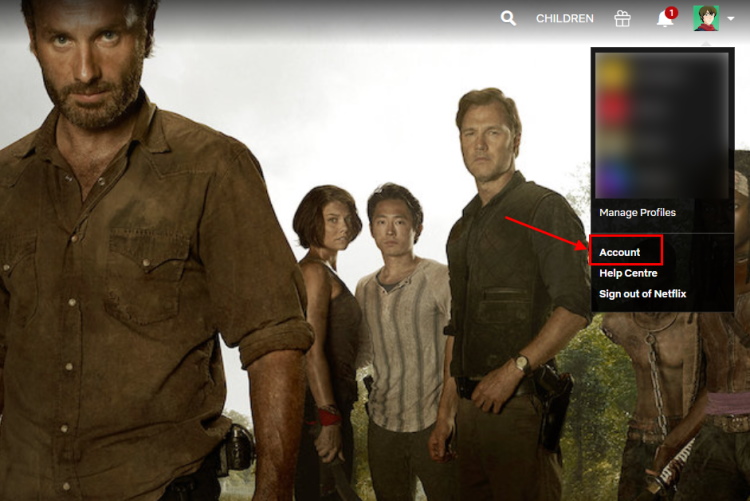 2. Scroll down to the 'Profile and Parental Controls' section on the 'Account' page and tap the tiny arrow next to the profile you want to set a PIN code for.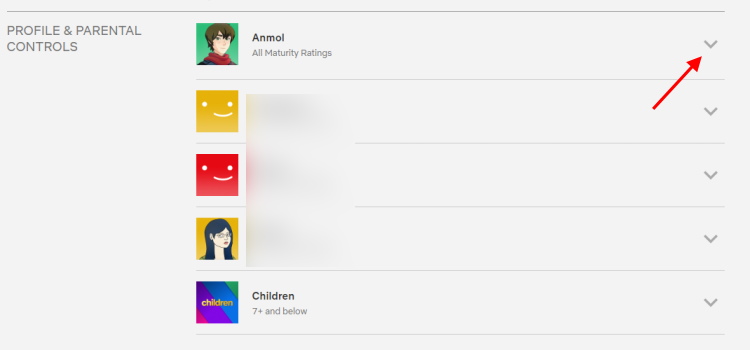 3. Under the profile, you will see a new 'Profile Lock' option. Click on the 'Change' text next to it.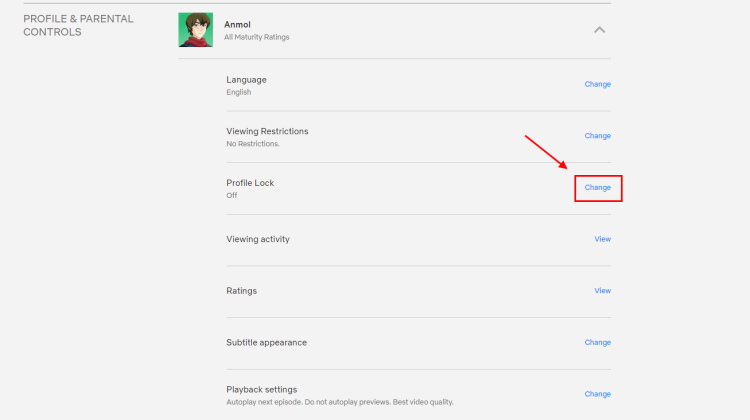 4. You will now be asked for your Netflix login credentials, following which you will see the option to set a Profile Lock.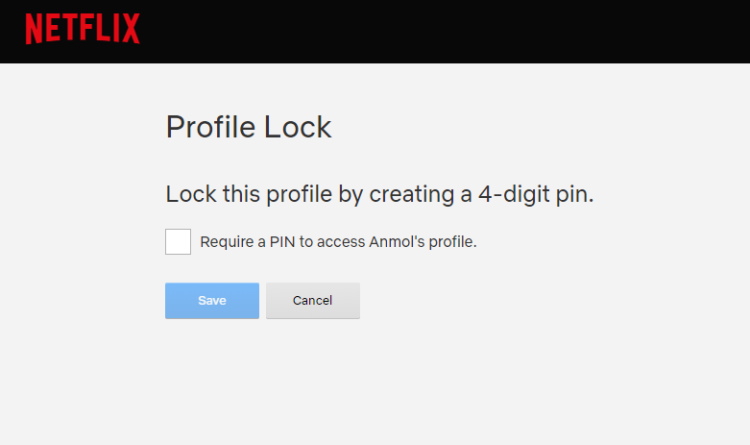 5. Here, you will need to set a 4-digit secure PIN after you select the 'Require a PIN to access Anmol's profile' option. Also, you can select the option to require the PIN code for creating new profiles, which is like 2FA for profile creation. Hit Save and voila, you are done.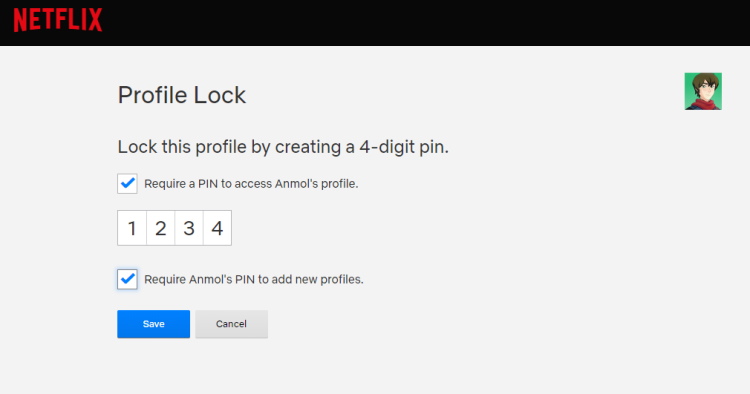 5. Next time, when you open Netflix in a browser or the official mobile app. You will see a 'lock' icon under the profile. Here, you will need to enter the PIN code by clicking your profile picture and then you can get started with watching your favorite TV shows.
This is a new essential parental control feature that was added to Netflix recently. You may scrutinize your kid's profile with viewing restrictions at the moment but they can still end up consuming R-rated content via other profiles on the account. But now, you can easily set up a PIN lock on all other profiles to keep your kid restricted to, let's say, PG-13 movies and TV shows. Isn't this an amazing feature? So, go ahead and try it out on your Netflix profile right away.