While VPNs are undeniably advanced and better at routing internet traffic securely, proxy servers are still a quick go-to way for many users. It lets you access geographically restricted content and allows you to control your bandwidth usage with a simple intermediary called proxy server. The best part is that you don't have to install any VPN application and the setup is almost a breeze. So in this article, I have shared an easy way to set up a proxy server on Windows 10. You just have to enter the proxy server's IP address and you are done. Now having said that, let's get started.
Set Up a Proxy Server on Windows 10
While you can use free proxy servers from the internet, we would advise you to pick a reliable and secure service provider if you are doing serious business on the internet. Anyway, here are the steps to configure proxy servers on Windows 10.
1. Press the Windows key once and type "Proxy" in the search box. After that, open "Proxy Settings" from the search result. Alternatively, you can also open the desired menu by following this path: Windows Settings -> Network and Internet -> Proxy.
2. Here, disable "Automatic proxy detection" and enter the forwarding URL under the script box and hit the "Save" button. This is the easiest way to set up a proxy server on Windows 10 using a PAC script offered by your service provider.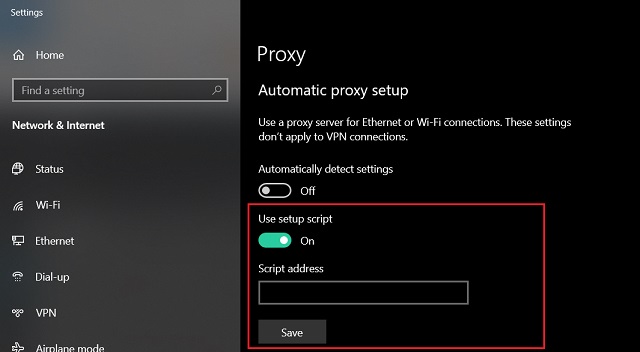 3. In case, you are old school, you can enter the IP address and port number manually in separate boxes just down below. In addition, you can mention websites that you don't want to tunnel through the proxy server.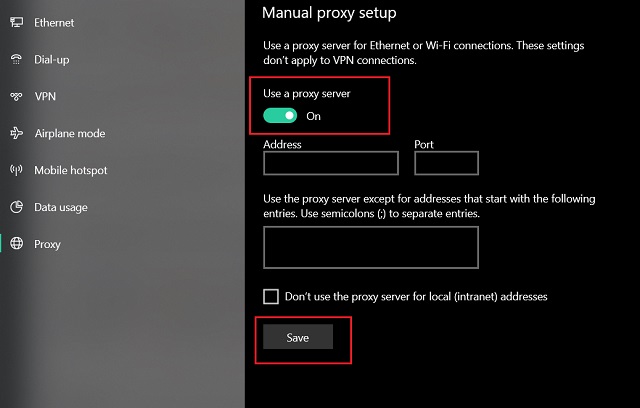 Best Proxy Servers
There are a lot of free proxy servers available on the internet, but not all services offer good performance and enhanced security. However, few of the paid and reliable services are Oxylabs, MyprivateProxy and Luminati. In case, you are looking for free proxy servers, you can get a list from here.
Configure Proxy Server on Windows 10 in a Jiffy!
So that was a short guide on how to set up a proxy server on Windows 10. As we can see, the steps are quite easy and straightforward. That's why Windows 10 is a great operating system as it allows you to make many network-related changes which can be very useful to IT administrators. Anyway, that is all from us. If you want to learn more about Windows 10, stay tuned with us.