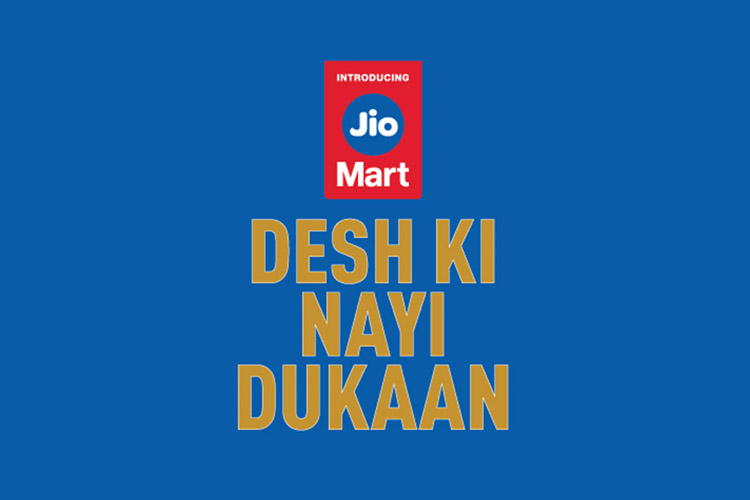 Reliance's grocery delivery service JioMart is now live in three cities near Mumbai – Navi Mumbai, Thane, and Kalyan. Notably, the service is being operated through the most popular messaging platform in the country WhatsApp, which boasts over 400 million users. Today, we'll be taking a look at how you can order items you need from JioMart through WhatsApp.
Order Online via JioMart on WhatsApp
1. Save JioMart's official contact number 88500 08000 to your phone's contacts. When you do this, JioMart's Business account will show up on your WhatsApp contacts list.
2. Open JioMart's conversation window and send a "Hi" message. You'll now get a link to start placing your orders. Orders placed will be available for pick up within the next 2 days.
3. Click on the link and open the web page from the web browser of your choice. Now, fill all essential details such as mobile number, area, locality, flat or house number, society name, and your full name. Also, check the "Receive updates on WhatsApp" box.
4. On the page that appears now, you'll see the list of items available to purchase. Choose all the items you need and tap on the "Place Order" button in the bottom right corner of the page.
5. You will see an order confirmation along with the total amount on the next page. Also, a detailed order report will be sent to your WhatsApp number in PDF format as soon as you place the order.
6. According to the order confirmation message, JioMart will send SMS notifications to let you know that the order is ready to be picked up. The products you order through JioMart must be physically picked up from the nearest local grocery store. The Google Maps location for the nearest JioMart Kirana store will be linked along with the message.
Currently, JioMart accepts a single payment method – cash. However, we could expect JioMart to offer online payment methods when the service gets a broader rollout. Reliance will sell products with its own labels under the brand names Best Farms, Good Life, Masti Oye, Kaffe, Enzo, Mopz, Expelz, and Home One.
So, that's how you order items from JioMart on WhatsApp. If you're in one of the supported areas, check out the service and let us know your experience in the comments.
---