The default screenshot tool on Windows 10 is great and comes with almost all forms of snipping. You have freeform, rectangular, fullscreen, and window snip options, and they all work pretty well. However, there is one big omission, and that is scrolling screenshots. That's why we have come up with this guide on how to take a scrolling screenshot on Windows 10. You can capture full-page screenshots with just a keyboard shortcut and save the image in PDF, JPG, or any other file format. So with that in mind, let's now go through the article and learn how to capture scrolling screenshots on Windows PC.
Take a Scrolling Screenshot on Windows 10
1. There are several apps that offer scrolling screenshots on Windows 10, but I am going to use PicPick (Download). The app is lightweight, free and also among the best alternatives to the Snipping Tool.
2. Once you have downloaded the app, install it on your Windows 10 PC. On the first run, it will prompt you to change the hotkeys. Click on "Yes" and on the next screen, click on "OK". If the app fails to register the hotkeys then simply click on "Cancel".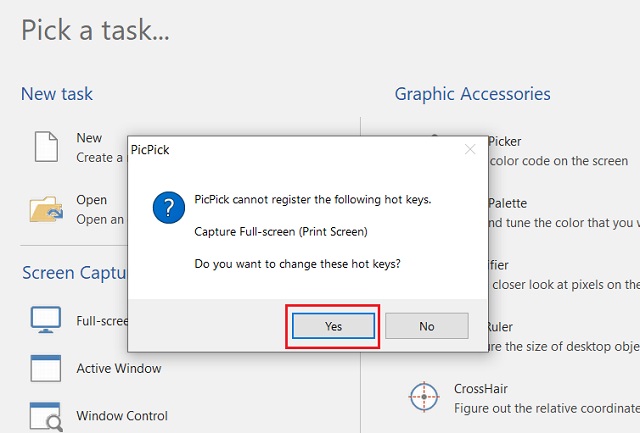 3. Now, open the page of which you want to take a scrolling screenshot on Windows 10. Finally, press Ctrl + Alt + PrntSc and a Capture Scrolling Window will open up. Now, simply click on the window and it will automatically start scrolling down. By the way, you can also scroll manually to reach the end of the page.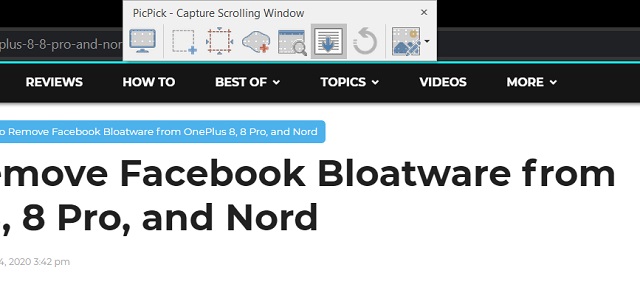 4. Once it reaches the end of the page, PicPick will automatically open up with the full-page screenshot. Here, you can also crop the screenshot by clicking on the "Select" tool.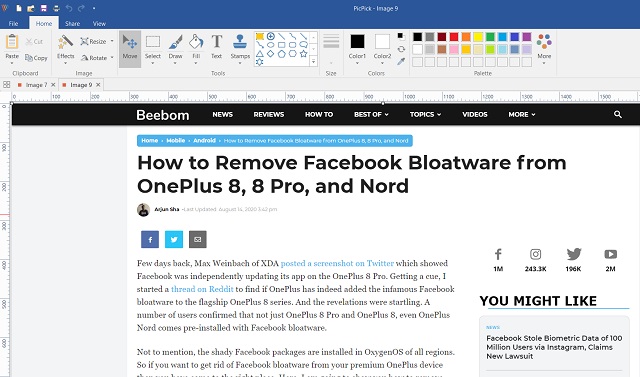 5. Now, click on "File" on the top-right menu and open "Save As". Here, you can save the scrolling screenshot in any format you want (including PDF). So this is how you can take a scrolling screenshot on Windows 10.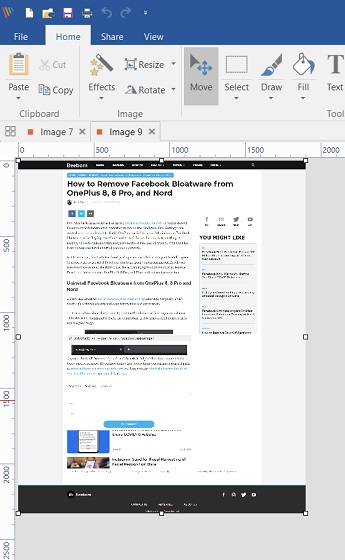 Capture Scrolling Screenshot Easily on Windows 10 PC
That was quite easy to capture full-page screenshots on Windows 10, right? I have chosen PicPick because it's lightweight, and allows you to take scrolling screenshots with a simple hotkey. Anyway, that is all from us. If you are having any issues with the shortcut then do comment down below and let us know. Also, while we are at it, you can find the best screen recording software for Windows from our definitive list.