I prefer to sync a handful of memorable photos with the Apple Watch, generally to use them as the watch face. Apple Watch's ability to cycle through synced images whenever you raise your hand or tap the display is super cool. What's more, watchOS 8 now lets you set Portrait watch faces for a more immersive and personal touch on Apple Watch. That's not all, though. Another equally useful feature added in watchOS 8 is the ability to share photos directly from your wrist. If you are curious to learn how this feature works, here is how you can share photos via Messages and Mail on Apple Watch.
Share Photos via Messages and Mail on Apple Watch (2021)
Since you can easily message people from your Apple Watch, it was only a matter of time before the company allowed you to send photos from the wearable. Now, that's possible, so check out the step-by-step guide below.
Sync Photos with Your Apple Watch
To get started with photo sharing in watchOS 8, ensure that you have synced some photos with your Apple Watch. If you haven't yet synced images with your watch, open the Watch app on your iPhone. Then, go to the "My Watch tab -> Photos -> Sync Album". Now, select the album you want to sync with your smartwatch.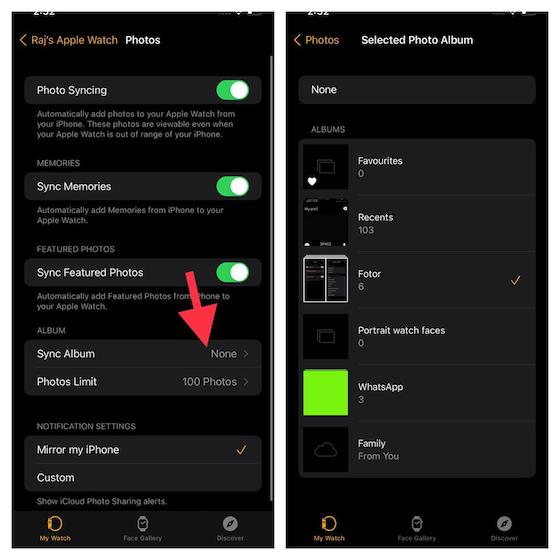 Do note that you also have the option to automatically sync featured photos and memories from your iPhone to Apple Watch. Just in case you wish to access some of your most loved images right from your wrist, be sure to enable the "Sync Memories" and "Sync Featured Photos" toggles.
Share Photos in Messages and Mail App on Apple Watch Running watchOS 8
With that said, it's time to take a look at the steps you need to follow to send photos via the Messages and Mail app on your Apple Watch.
First, click the Digital Crown to go to the home screen on your Apple Watch.
2. Now, launch the Photos app.
3. Next, choose the photo you want to share with your friend or loved one via Mail or iMessage on Apple Watch.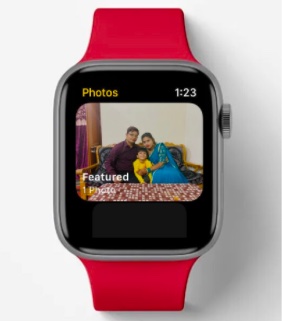 4. Next up, tap the Share button located at the bottom right corner of the screen.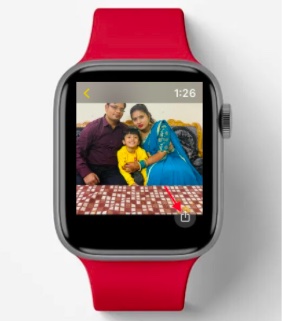 Note: If you don't see the share button and it's hidden, tap once on the selected photo to reveal it.
5. Now, you can choose to share the photo via the Messages or Mail app on your Apple Watch.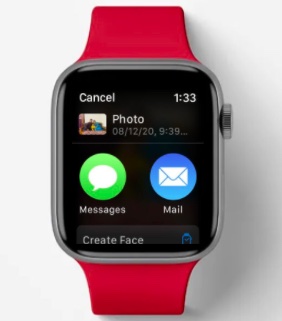 5. The process is straightforward and pretty similar for both Mail and Messages. So, you shouldn't face any issues irrespective of the communication apps you choose. I'm going to send the image via the Messages app in this tutorial.
Tap the Messages icon (shown in the screenshot above) and then select the "Add a contact" option. After that, you can select a recipient from your contacts or dictate a name.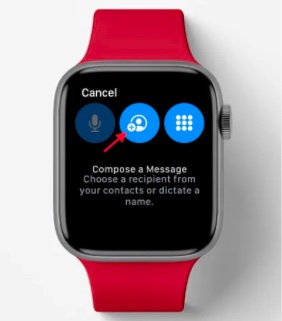 6. Besides, you can also write a short message to be sent along with the image.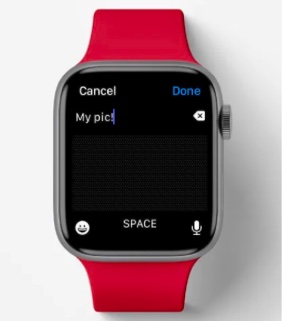 7. Finally, scroll down and tap "Send" to share photos from your Apple Watch. You won't need to pull out your iPhone for trivial tasks like these going forward.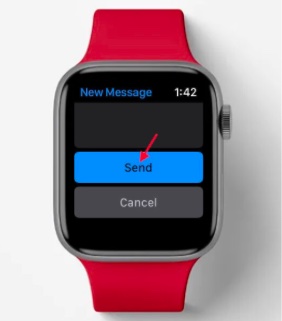 Quick Way to Send Photos via Mail and Messages on watchOS 8
So, that's a quick way to share your favorite images via the Messages or Mail app on your Apple Watch. It's another notable step towards making the watch independent, so it can perform common tasks without relying on a paired iPhone. It's good that the Cupertino giant is slowly but steadily giving Apple Watch freedom and a life beyond the iPhone. By the way, what do you have to say about watchOS 8 and its cool new features, including Mindfulness, Focus mode, and sleeping respiratory rate? Do not forget to share your thoughts in the comments section below.