For most people, the Apple Watch is a love/hate affair. There are those who either absolutely love it, or hate it, but even haters cannot deny some of the utility that the watch brings. One such aspect is gaming on the Watch. Surprised? The Apple Watch has a pretty solid screen and processor, and there's no reason why certain games cannot take advantage of this and deliver something that's actually playable from your wrist. Not just that; there are games now that can be run solely on the Apple Watch, without the need for an iPhone as a companion. And there's a lot of them out there now, too.
So when you have so many choices, how do you decide which games are worth their salt for playing on the Apple Watch? One option is that you go through all of them yourself, test them out and then decide what tickles your fancy. The other option is you keep reading on and find out our best picks for you for the top 15 best games that you can play on the Apple Watch. You pick which one is easier.
Best Apple Watch Games For You
Timecrest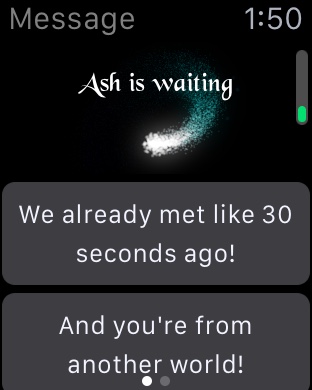 Timecrest is one of those games that are my personal favourites, and I haven't played it yet for too long. It's a nonlinear story-based game that follows through the adventures of Ash, a being from another world that you are supposed to help save. With a powerful storyline that offers perplexing choices, Timecrest will have you hooked to your Apple Watch in your quest to save Ash's world. Oh, and you can at any time shift to your iPhone and pick up the game right where you left it off on your wrist, and vice versa.
Developer: Sneaky Crab Inc.
Availability: Timecrest on iTunes App Store (Free)
Elevate Brain Training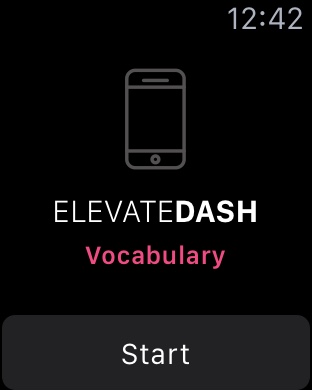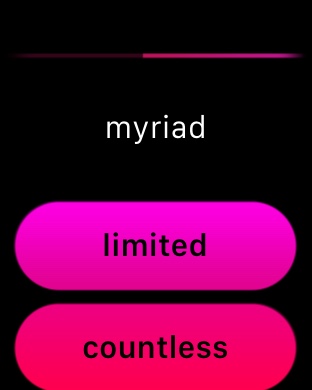 Another personal favourite of mine, Elevate is all about training your mind to act faster, improve your writing, make you a human calculator (well, not really, but you get the gist) and the like. The full app is on the iPhone, but the Apple Watch companion game presents new challenges that you can take on on your wrist for a quick burst of fun and learning. The Vocabulary part is really good, truth be told.
Developer: Elevate Inc.
Availability: Elevate – Brain Training on iTunes App Store (Free)
Nuggetz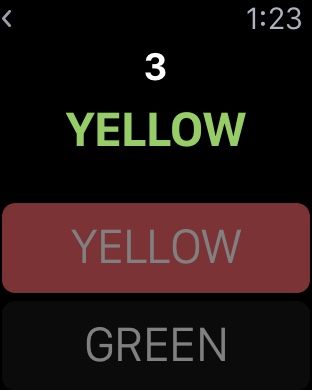 Nuggetz is a reaction based game for your iPhone and Apple Watch that will really test your reflexes (and patience, along with). The premise is simple, really. You are shown the name of a color written in a different color, and you have to pick the option that reflects the color in which the writing is, and not what is written. The game can be played likewise on both iPhone and the Apple Watch, and becomes progressively harder to master.
Developer: Tim Brueckner
Availability: Nuggetz on iTunes App Store (Free)
Rules!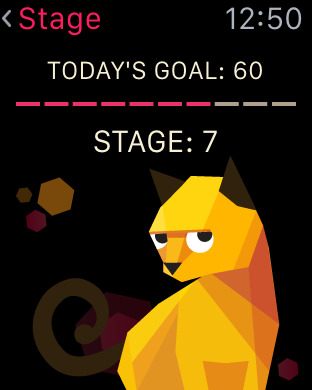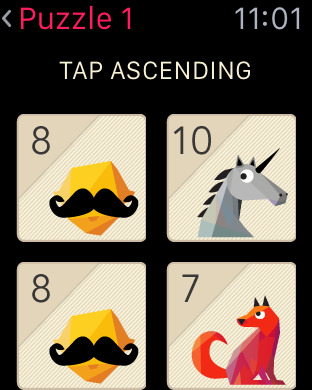 Rules! is a fun puzzle game for the iPhone that helps your brain grow via its stimulating puzzles. This game comes from a reliable developer that has had several awards under its belt, and the game itself has received App Store's Editor's Choice. The Apple Watch version of Rules! offers mini games that and specifically focused on increasing your brain activity, and for this reason, are even called "workouts" as opposed to puzzles.
Developer: TheCodingMonkeys
Availability: Rules! on iTunes App Store ($2.99)
Sonic Dash 2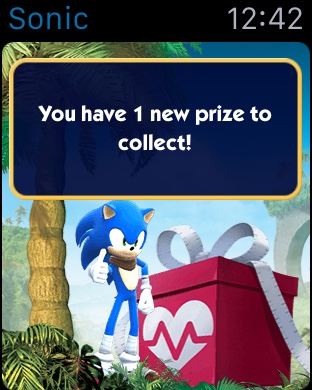 This one might appear to be an odd choice, because Sonic Dash 2 is an endless runner for the iPhone, not the watch itself. However, this is also the only game on our list that has exploited a unique concept – rewarding players in-game for actions performed on their watches. Since Sonic is all about running, the Watch counterpart of the game records your movements and runs in real life, and gives you points in return that you can use in the iPhone game to make purchases, unlock characters and more. It's not an independent game, but it complements the game so well that we have to highly recommend it.
Developer: SEGA
Availability: Sonic Dash 2 on iTunes App Store (Free)
Trivia Crack

If you like trivia games, there's nothing to not like in Trivia Crack. This well thought out game offers a broad spectrum of trivia categories, the questions are interesting, opponents can be either your friends from Facebook or random, and just has an element of cuteness that is impossible to ignore. Instead of being dependent on your iPhone, Trivia Crack can be played entirely on Apple Watch, too. And it has a complication as well, albeit not very useful.
Developer: Etermax
Availability: Trivia Crack on iTunes App Store (Free)
Pong Watch Game

The game of Pong needs no introduction, and this title brings that fun to your wrist. Pong Watch Game, as the name suggests, is watch-only game that allows you to play pong against the computer on your wrist. Controls are simple and managed through the digital crown, making for impeccable control that you always need in a game of pong. My only beef with this game is that it costs a dollar.
Developer: Bojan Jakus
Availability: Pong Watch Game on iTunes App Store ($0.99)
WarpJammer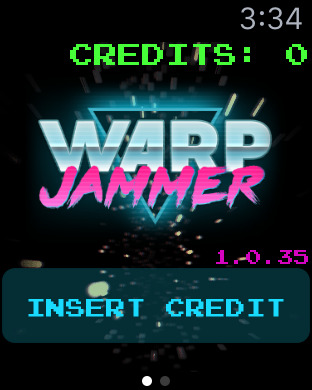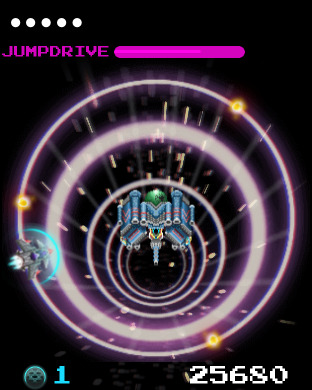 If the retro arcade games of yore are what still bring a smile to your face, you'll love WarpJammer. The classic alien shooter is back on your iPhone, and it looks beautiful. Since this is a native watchOS 2 app, you can play WarpJammer on your Apple Watch totally independent of your iPhone, complete with the need for inserting (virtual) credits and blowing up alien ships.
Developer: Collective Ray Inc.
Availability: WarpJammer on iTunes App Store ($3.99)
QUEStiny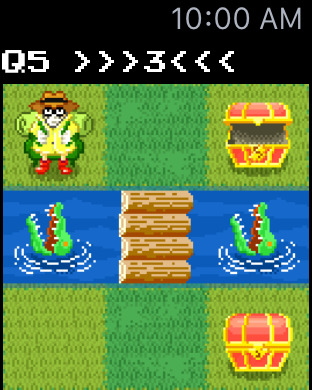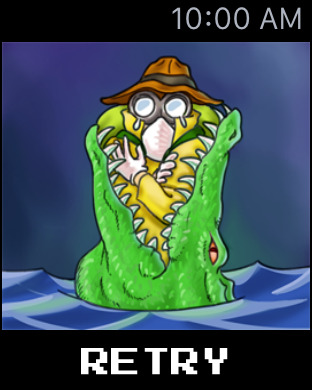 QUEStiny is another fun-filled Apple Watch-only puzzle game that tests your memory. The objective of the game is to collect as many treasure chests as possible whilst avoiding obstacles. The game is laid out in a 9×9 grid where you're shown a quick glance of what the safest path is, and you have to do the rest through your memory. QUEStiny is a neat title that is also Apple Watch native.
Developer: ClapClap Media
Availability: QUEStiny on iTunes App Store ($0.99)
Runeblade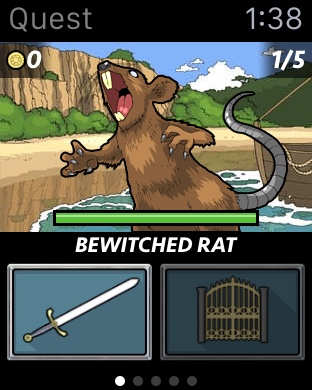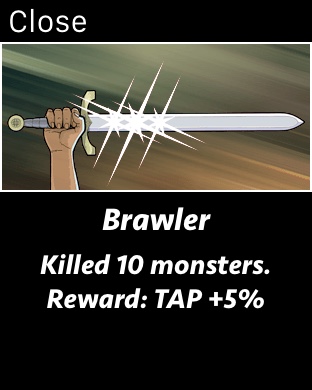 Runeblade is arguably the most comprehensive game for Apple Watch, even more than Timecrest. The whole gameplay and mechanics are optimised for Apple Watch. As for the game itself, Runeblade is a classic fantasy game complete with quests, character enhancements, magic, elements and everything else you can expect from a game of this genre. Other than the highly detailed gameplay and story, an interesting aspect of Runeblade is Apple Watch complications support, allowing you to set the complication and then use Time Travel to see events that will happen in future in your gameplay. A really cool concept, and best of all, it's free.
Developer: Everywear Games Inc.
Availability: Runeblade on iTunes App Store (free)
Lifeline 2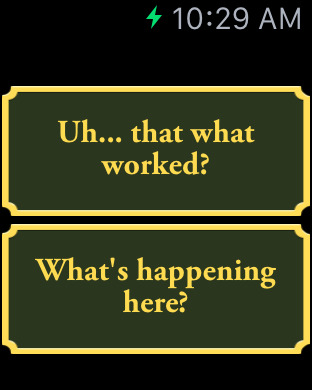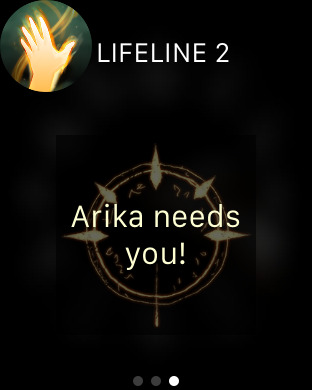 Another story-based nonlinear game that you can play both on your iPhone/iPad or the Apple Watch. Lifeline 2 is the second instalment in Lifeline series that took the world by storm when it was first released. The game's style is very similar to Timecrest, but with better graphics, a lot of original content, and no in-app purchases. The downside is that Timecrest was free, and this will set you back a few bucks.
Developer: 3 Minute Games
Availability: Lifeline 2 on iTunes App Store ($2.99)
Best Fiends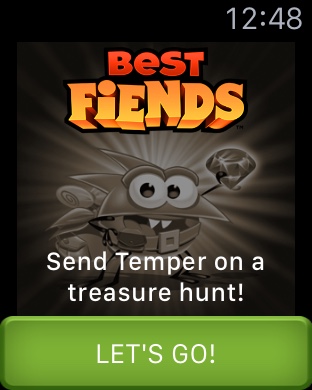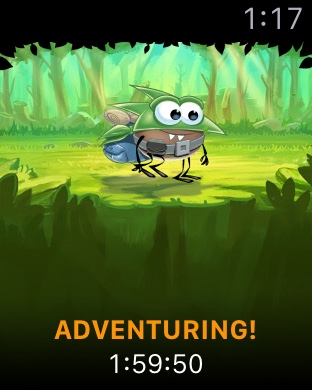 Best Feinds watchOS 2 app is another title that's similar in concept to Sonic Dash 2, although it doesn't ask of anything from you (like a run or workout) apart from your time. The watch game allows you to send Temper, one of the main "fiends" in the game, on an adventure for a predefined amount of time, and the end of which you get loot that you can use in the iPhone counterpart of the game. Since the loot that this brings is rather unique, it's definitely worth the time, especially since Best Fiends is free.
Developer: Seriously
Availability: Best Fiends on iTunes App Store (free)
The Martian: Bring Him Home
It appears that choice-based games where you get to decide the storyline are really popular for Apple Watch. Based on the popular movie "The Martian", the game puts in the seat of a NASA communications specialist who remain Watney's sole point of contact and hope for survival. The choices that you make in the game are governed by actual scientific principles, so if you make a decision that isn't scientifically correct, Watney dies. The game is fun to play and does not contain any in-app purchases, making it a good one-time investment.
Developer: Little Labs Inc.
Availability: The Martian on iTunes App Store ($2.99)
Spy_Watch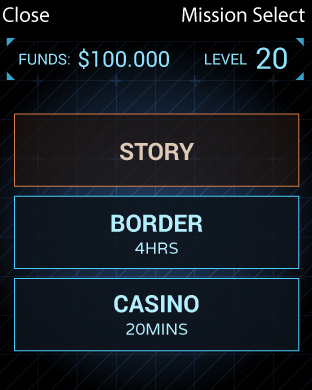 Another title that helps establish Apple Watch as a solid gaming device, at least for this genre. Think of yourself as James Bond? This game will double that feeling. The game is designed in such a way that you don't really "play it;" it will send you notifications and commands at weird times and when you're not expecting, just like a real spy would. You will be asked to make choices for your current missions. You will be asked to perform tasks and trainings. To sum it up, Spy_Watch is as close as it can get right now to letting you live your spy fantasies without putting you through actual harm or breaking the law.
Developer: Bossa Studios Ltd.
Availability: Spy_Watch on iTunes App Store ($0.99)
Letter Zap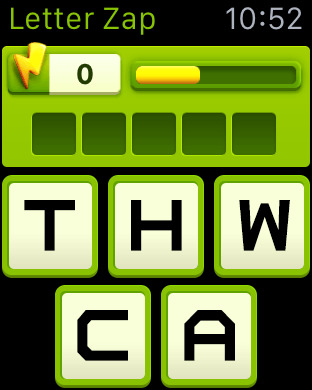 Meet Scrabble with a 30-second time limit. Letter Zap is a fast paced letter scrambler that can be played independently on the Apple Watch, with you getting a bunch of letters to make a word out of as seconds tick by. 30 seconds up and you don't have a word? Game over. The Watch game offers a unique game mode as well where you solve words while attempting to keep your heart rate under control (not as easy as it sounds, trust me). The game is a good brain teaser and can offer hours of fun while improving your vocabulary.
Developer: Manatee
Availability: Letter Zap on iTunes App Store ($2.99)
SEE ALSO: Best Third-Party Complications For Apple Watch
That's it for our top 15 Apple Watch games. Do you have a recommendation? Drop us a comment.