iOS 14.4 may be by and large a minor upgrade with only a handful of new features and performance improvements. However, there is one neat feature that has caught everyone's attention and it is the ability to label Bluetooth devices on iPhone and iPad. Apart from making it a tad easier to identify connected devices and enhance audio notifications, the new feature can also have a role to play in improving the headphone audio level management.
Label Bluetooth Devices iOS 14 on iPhone and iPad
With iOS 14.4, you can specify Bluetooth accessories with the pre-defined individual labels such as car stereo and headphone. For those unfamiliar, Apple introduced the headphone audio level detection in iOS 13/iPadOS 13 and watchOS 6. Being part of hearing health, it is designed to help users avoid being exposed to high levels of sound. In iOS 14, users can also measure the volume level of anything that they are listening to in real-time.
The tech-giant states that classifying connected devices can improve the accuracy of headphone audio level measurements. That said, let me show you how you can label your Bluetooth accessories by device type on your iPhone and iPad.
To get started, launch the Settings app on your iPhone.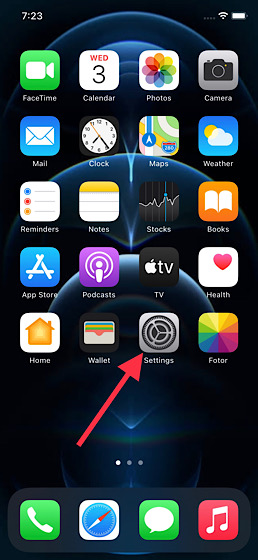 2. Now, tap on Bluetooth.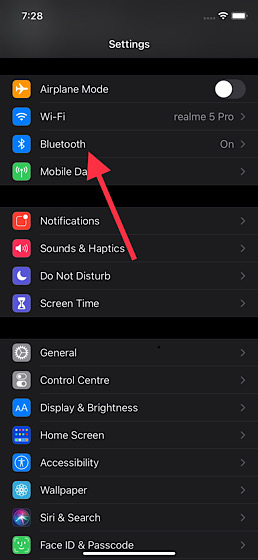 3. Next, tap on the info button that is located right next to the Bluetooth device you want to label.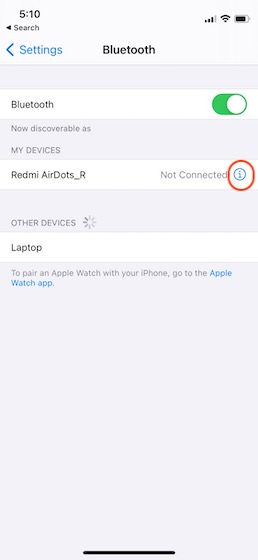 4. Next up, tap on Device Type.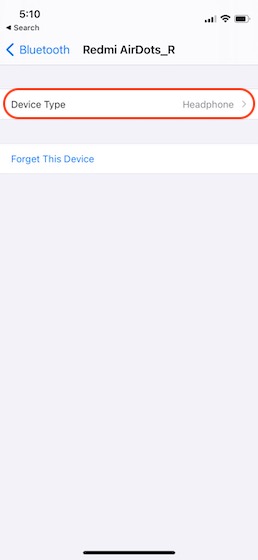 5. Up next, you should see multiple labels like car stereo, headphone, hearing aid, speaker, and other. Finally, select the preferred label and then quit the setting.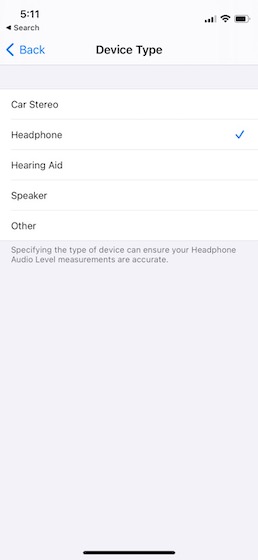 It's worth taking note that iOS and iPadOS identify AirPods, AirPods Pro, and AirPods Max as headphones. Therefore, you won't get an option to change their Bluetooth label. Of course, you can always customize them and even add a cool name as usual.
Label Your Bluetooth Accessories By Device Type on iPhone and iPad
So, that's the way you can label Bluetooth devices in iOS 14 or iPadOS 14. As outlined above, it can prove to be quite handy for not only identifying connected devices and enhancing audio notifications but also boosting the accuracy of headphone audio level measurements.
iOS 14 has put equal emphasis on security/privacy and added several cool features including App Library, home widgets, and App Clips. Let me know your thoughts about the latest iteration of iOS and how well it's performing on your device.