The first-ever Redmi flagship, the Redmi K20 Pro has finally arrived in India and honest pricing aside, the smartphone houses a pretty capable set of triple cameras. The Redmi K20 Pro includes the popular 48MP primary camera, along with a 13MP ultra-wide-angle lens, and an 8MP telephoto lens. Though we know Xiaomi's camera performance is quite commendable, there's nothing like a great Google Camera mod (GCam mod) which can help elevate the experience.
So, if you have got yourself a Redmi K20 Pro and are looking for the best Google camera mod (GCam mod) for this budget flagship, well, you have landed at the right place. Let's take a look at how you can install the Google Camera mod on Redmi K20 Pro:
Install Google Camera Mod on Redmi K20 Pro
Before we install a Google Camera mod on the Redmi K20 Pro, I would like to show you that the Xiaomi is offering complete Camera2API support out-of-the-box. You can see in the screenshot (from the Camera2 API Probe app) that the K20 Pro is Level_3 compliant, which means it supports RAW capture and YUV processing.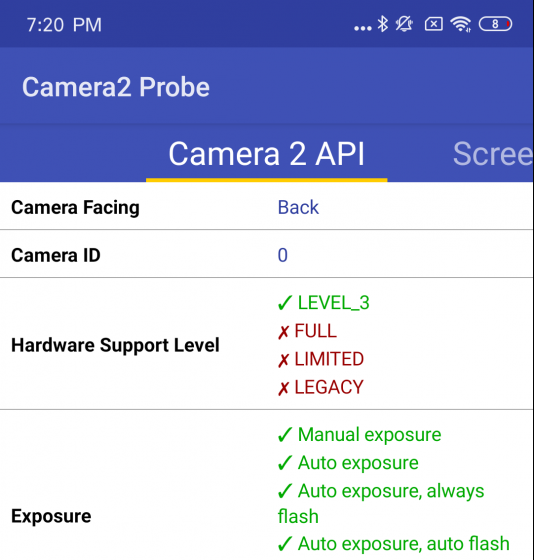 The best part of Redmi K20 Pro being Level-3 compliant is that you don't need to go through the trouble of rooting your device and can directly install Google camera mods on your device. Now to install the Google camera mod, follow the steps below:
1. Head over to this link and download the URNYX05 Gcam mod, which is originally a camera mod for Xiaomi's flagship Mi 9 but works well with the Redmi K20 Pro as well. That's the case because both the devices pack a similar camera setup.
Note: The Redmi K20 packs a similar camera setup, so this Mi 9 Google Camera mod should work well on this device as well.
2. Once you have installed the Google Camera mod, there are a few things that you'll definitely need to tweak to get the most out of this camera mod. Go to the 'Advanced' option and enable the 'show buttons' option, followed by 'telephoto' and 'wide' options under the Auxiliary camera setting. you viewfinder will then look like this:
We have been testing out the Google Camera mod on our Redmi K20 Pro ever since a review unit landed in our offices. The best thing about this mod is that 'Night Sight' is working even for the selfie camera. Check out some samples that we clicked:
While most of the features work well in this camera mod, there are some known issues such as lens distortion on the ultra-wide-angle lens, no slow-mo video support, no EIS support, and more. The most important one, however, is that the camera settings are accessible only from the main camera view – not tele or wide-angle.
Well, there are minor nuisances that shouldn't really affect your camera experience, so don't wait, get to clicking some awesome pictures, and don't forget to use the hashtag #ShotforBeebom when you post on Instagram.