Despite the bad press Pixel 2 XL is receiving over its display issues, there's no denying the fact that both the new Pixel 2 and Pixel 2 XL are great devices. If you want the best Android has to offer you, Google Pixel phones are the way to go. With their sleek new launchers, fluid navigation, and handy software features, the Pixel phones just kill the Android game. Of course, we want all those features on our phones, hence we have published many articles doing the same. Today, we are adding one more feature to that collection. I have always loved the boot animation on Pixel devices. It makes even a mundane task like booting your phone a treat to watch. In this article, we will be focusing on bringing that boot animation to other Android phones. So, if you are interested, this is how you can get the Pixel 2 boot animation on your Android device:
Note: Your phone needs to be rooted for this. Also, right now the animation works best on 1080p displays, and hence other displays might encounter some problem. This should go without saying that you should try this at your own risk. I tried it on my Nexus 5X and it worked without a problem.
Get Pixel 2 Boot Animation
To get the Pixel 2 Boot Animation we will need to flash a ZIP file using the custom recovery. If you don't have a custom recovery, you can use apps which allow you to flash ZIP files. For this process, we will be using an app so as to make the process easier for everyone.
Download and install the Flashify (free) app.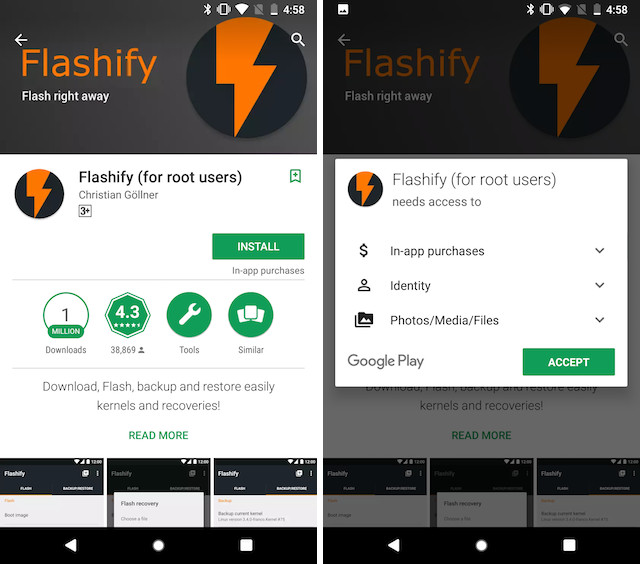 2. Now, click on the link to download the flashable ZIP file. The files has been provided by an XDA member so be sure to show your appreciation. Also, there are four different files, so be sure to download the latest file which is marked in the picture below.
3. Now, launch Flashify and tap on "ZIP file".
4. Tap on "Choose a file" and then navigate to your downloaded file. Tap on the file to flash it on your device.
5. Now, select "CWM" and then tap on "YUP!". Once the ZIP file has been flashed, tap on the "Reboot Now" button.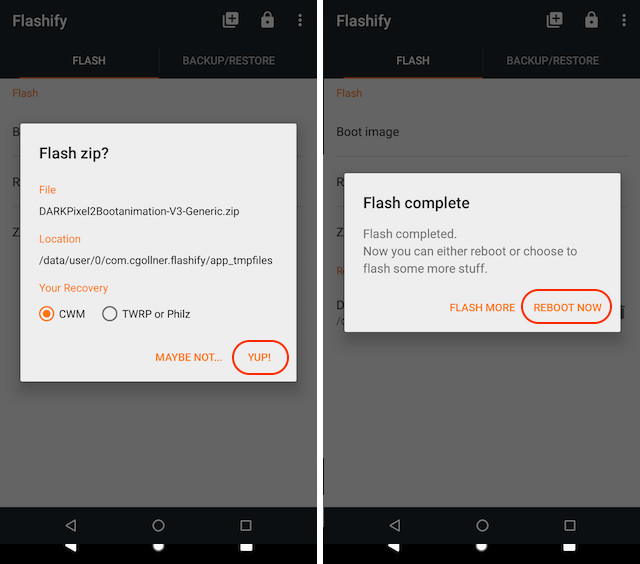 That's it, from now on, you should see the Google Pixel 2 boot animation whenever you are rebooting your device.
SEE ALSO: How to Get Pixel 2 Features on Any Android Device
Get Google Pixel 2 Boot Animation On Your Android Device
As I mentioned earlier, the method worked flawlessly on my Nexus 5X. However, if you are encountering any problem, do let us know in the comments section below. Also, although it's nice to have the Pixel 2 boot animation, I don't think you should root your device just for this feature, if you have not already done so. That being said, rooting Android opens a door to a plethora of awesome features. Click here to find out all the benefits of rooting an Android device. If you do go through this process, do let us know if you like it or not.