When Google Launched its Google Pixel 2, one of the first things that caught my eyes was the "At a Glance" widget. As far as I was concerned, it was a small but ingenious idea from Google to show your upcoming calendar events just right on top of the time and weather. I hated the fact that Google made that feature a Pixel exclusive, and we even wrote an entire article on how you can get Pixel 2 features on any Android device. But workarounds are always workarounds, and it's better to get features officially from Google. Thankfully, now that Google has made the "At a Glance" widget available for all Android devices running Android Nougat and above, here is how you can get it on your device:
Get Google Pixel 2 "At a Glance Widget"
Since the feature is only available for beta users, first, you will need to sign up as a beta tester for Google which you can do by clicking on the link. After you sign in with your Google account, you will see a "Become a Tester" button on the page. Click on it to.

2. Once you have done that, you should see a message saying that, "You are now a tester".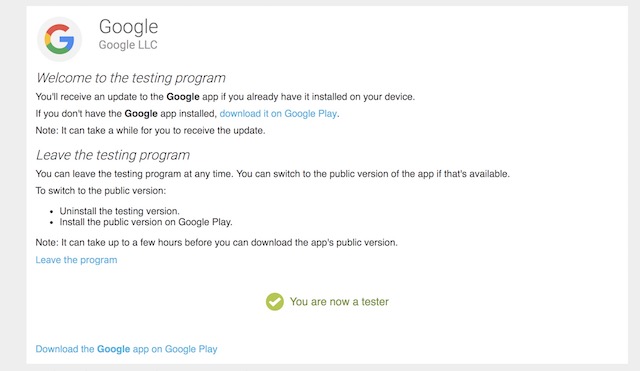 3. Now just wait for a few minutes and open Google Play Store and search for Google App. You should see that a beta update is available for you. Install, the update.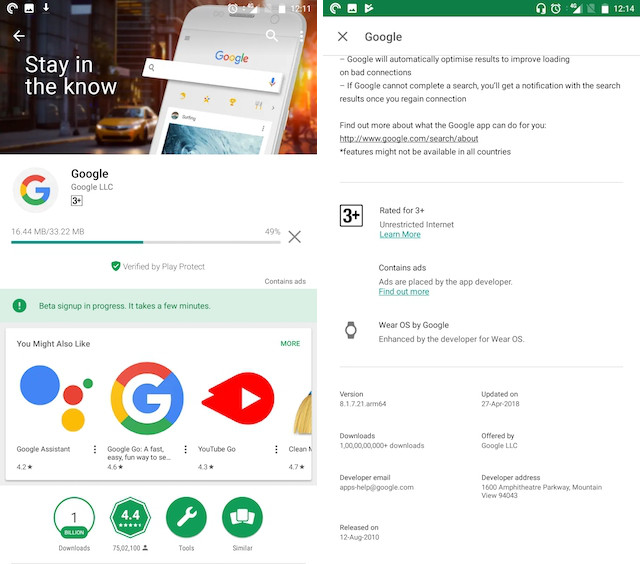 4. After installing the update, open the widgets panel and you will find the "At a Glance" widget under the Google sub-section of the widget panel. Just hold and drag it to use it on your home screen.
SEE ALSO: Nokia 7 Plus Review: A Great Mid-Range Smartphone Let Down by Its Camera
Enjoy Pixel 2's "At a Glance" Widget on Your Android Device
That was a fairly simple tutorial and I hope that you guys had no problem in following it. Do let me know if you get stuck at any step, we would love to help you. Also, let us know which Pixel 2 features you want Google to make available for all Android devices.