HMD Global recently launched the Nokia 7 Plus in India, and the smartphone has caught my attention for a number of reasons including, but not limited to, the fact that it doesn't really have any competition at its price point of ₹25,999, and it looks just, oh so pretty! Anyway, I've been using the China variant of the Nokia 7 Plus for around 10 days now, and this is our review of the Nokia 7 Plus.
Nokia 7 Plus Specifications
Before I take you through the ins and outs of the Nokia 7 Plus, let's get the on-paper, tech-specs stuff out of the way. This is what the Nokia 7 Plus comes with:
| | |
| --- | --- |
| Display | 6-inch, IPS LCD |
| Processor | Snapdragon 660 octa-core |
| GPU | Adreno 512 |
| RAM | 4GB |
| Storage | 64GB |
| Primary Camera | 12MP f/1.75 + 12MP f/2.6 |
| Secondary Camera | 16MP f/2.0 |
| Battery | Non-removable 3,800 mAh |
| Operating System | Android 8.1 Oreo |
| Sensors | Fingerprint, accelerometer, gyroscope, proximity, compass |
| Connectivity | Wi-Fi 802.11 b/g/n/ac, Bluetooth 5.0 |
| Price | Rs. 25,999 |
What's Inside the Nokia 7 Plus Box
The Nokia 7 Plus, just like every other Nokia smartphone, comes in the traditionally Nokia box, with all the usual stuff:
The Nokia 7 Plus
Nokia Fast Charger
USB-C Cable
Earphones
SIM ejector tool
User manual
Pretty much the standard stuff that comes with smartphones, but almost nothing about this phone itself is standard. Let me walk you through the Nokia 7 Plus.
Design and Build
The Nokia 7 Plus, at its ₹25,999 price point is smack dab in the middle of the mid-range territory. It's not a budget smartphone, it's not a flagship by any means, it is, completely and irrevocably, a mid-range smartphone. If you looked at the spec sheet above, you'll agree with me when I tell you that the Nokia 7 Plus's mid-range status is evident by its specs. However, it's not evident by the design.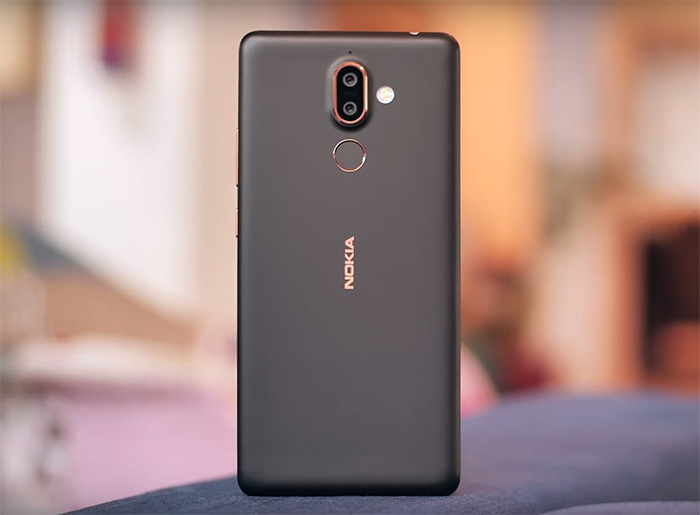 Simply put, the Nokia 7 Plus has a beautiful design. There's a beautiful bronze outline running around the edges of the phone, and around the camera, and it adds a lot of character to the phone. On the black unit, this line looks even better, making the smartphone look classy and sleek.
Everything about the Nokia 7 Plus feels like its made to be a comfortable phone to hold. The 18:9 aspect ratio ensures a sleek profile, and the phone, with its ceramic-feel coating, feels almost like a Pixel-2 from the back — something I'm definitely not complaining about. I like the Pixel 2's back.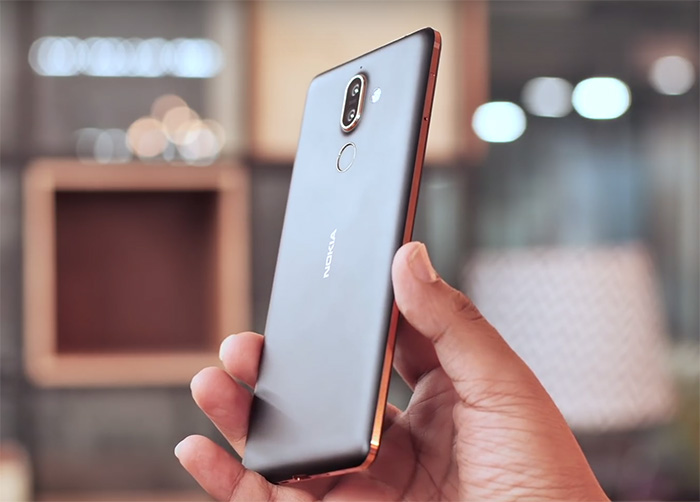 The rear-mounted fingerprint scanner on the Nokia 7 Plus is fortunately placed at the right spot, unlike the Nokia 6 which completely messed it up, ensuring that every time I took the phone out of my pocket, my index finger almost always ended up naturally resting on the fingerprint scanner resulting in an unlocked phone by the time I looked at it. The fingerprint scanner, by the way, is definitely not the fastest I've seen, but it's not slow enough to be a hassle either. I can't compare it to the OnePlus 5T, but the Nokia 7 Plus will definitely not prove to be an annoyance if you're trying to unlock it with your fingerprint.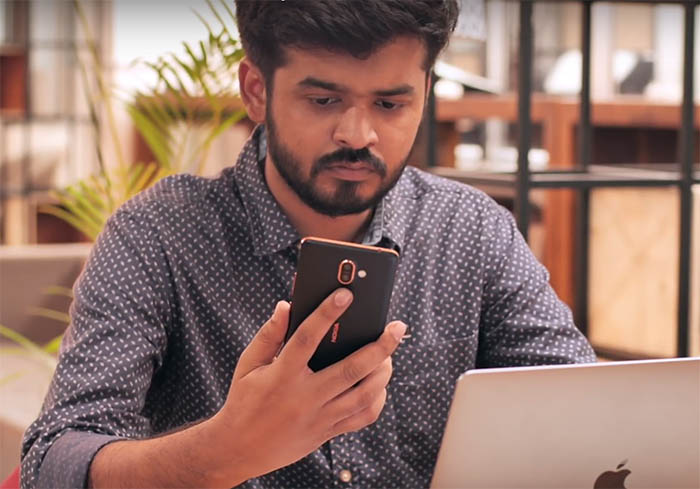 The speakers on the Nokia 7 Plus are pretty similar to the Nokia 6's speakers. They're bottom-firing speakers, so don't expect magical, life-like sound from them. They certainly get loud enough and don't distort at high volumes. There's a headphone jack on the phone, which, in my opinion, is pretty much a major feature now, so kudos to HMD Global. Plus the bundled earphones with the Nokia 7 Plus are just amazing.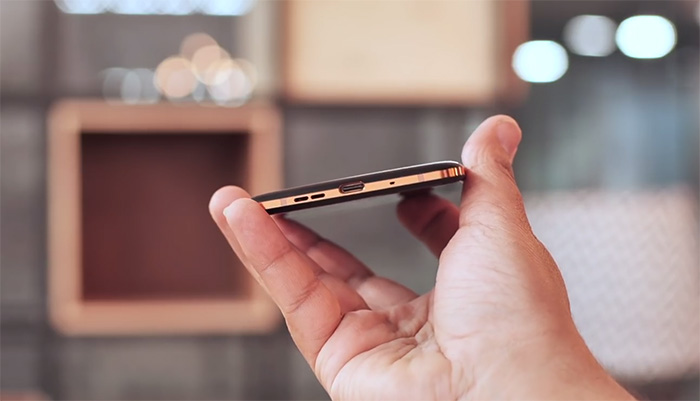 In a time where companies like OnePlus and Xiaomi aren't even bundling earphones with their phones, HMD Global has not only included a pair of earphones, they've included a pair of earphones that are simply amazing. The earphones offer a decent amount of soundstage depth, and the treble gets a little high sometimes, but they also offer great bass. The Nokia 7 Plus comes with earphones that are just well rounded, and will not leave you wanting for a better pair unless you're an absolute stickler for really amazing sound quality.
Display
The Nokia 7 Plus comes with a 6-inch IPS LCD display with an 18:9 aspect ratio, and a bezel-less design. There's still the forehead and the chin, but the side bezels have been reduced by quite a bit resulting in a very Pixel 2 XL like look, to be honest, and the panel itself is great.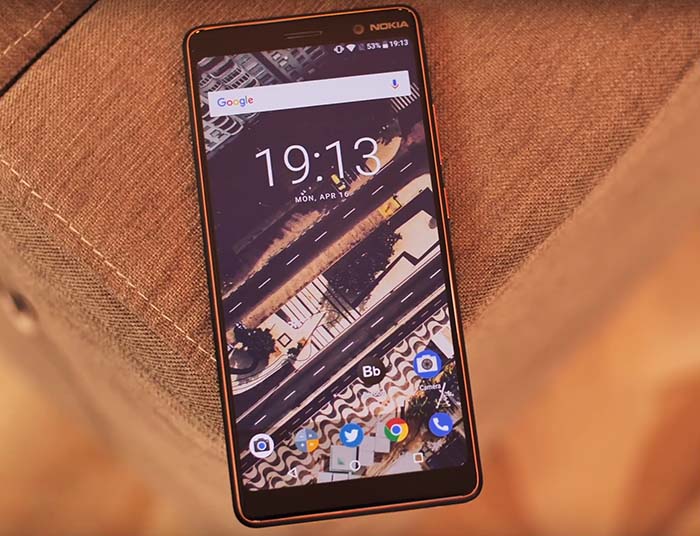 It gets quite bright so visibility outdoors in the sun is decent enough, colors look amazing on the Nokia 7 Plus, and at 1080×2160 FHD+ resolution, the display is sharp. Since it's an LCD display, it doesn't suffer from color shifting or screen burn-ins, and viewing angles are great.
Cameras
In the camera department, the Nokia 7 Plus comes with a dual 12MP camera on the back with the primary lens set to an f/1.75 aperture, and the secondary lens set to f/2.6 which means we get a portrait mode on the Nokia 7 Plus. The camera itself is decent, and while it's obviously not one of the best shooters out there, it's not disappointing either.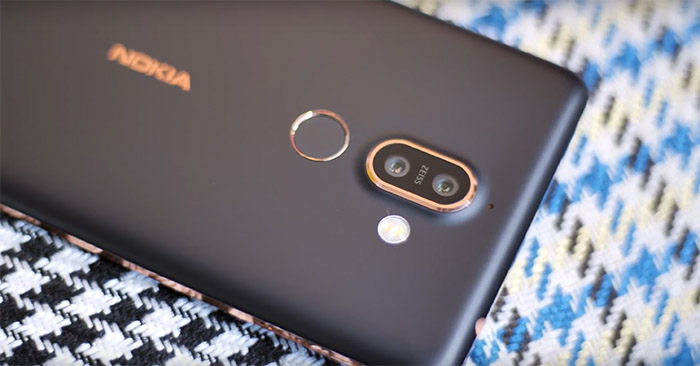 In normal daytime photos, the Nokia 7 Plus camera is generally a great shooter. Yes, it still oversharpens images a bit sometimes, and over-saturated colors are all over the Nokia 7 Plus, but that's a very subjective issue. I personally don't like over-saturation, but I can't deny it does end up looking really good sometimes.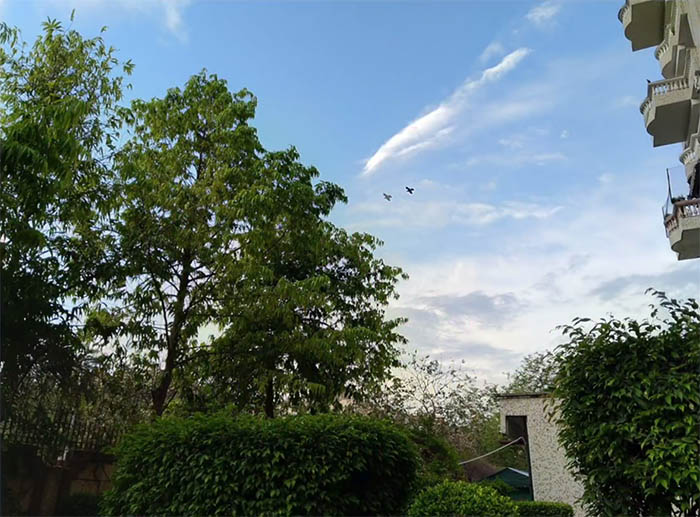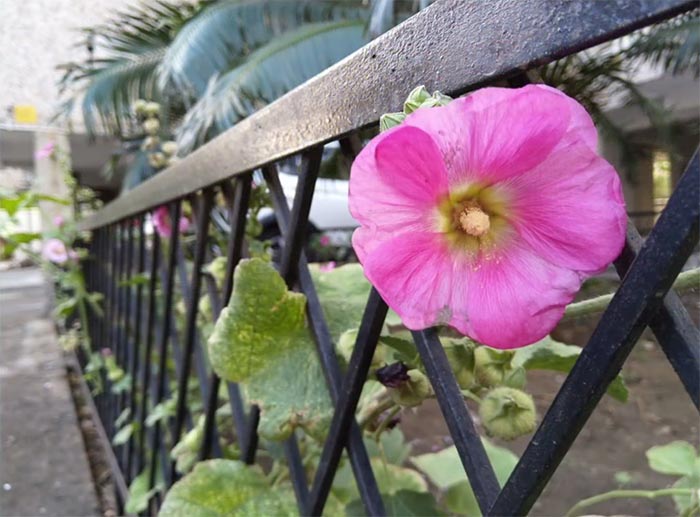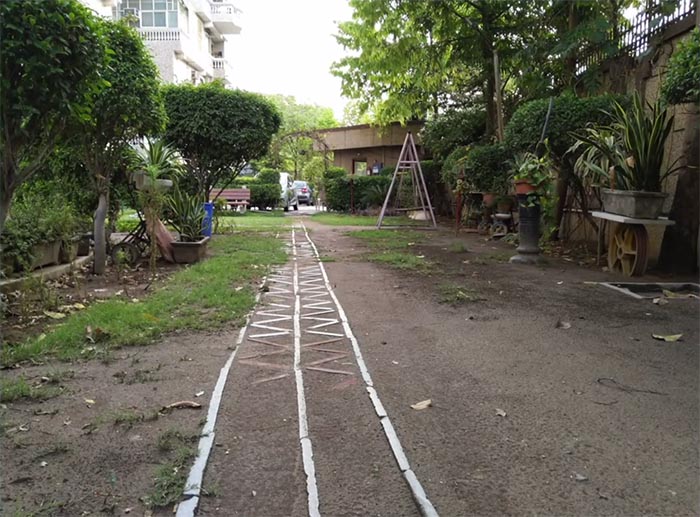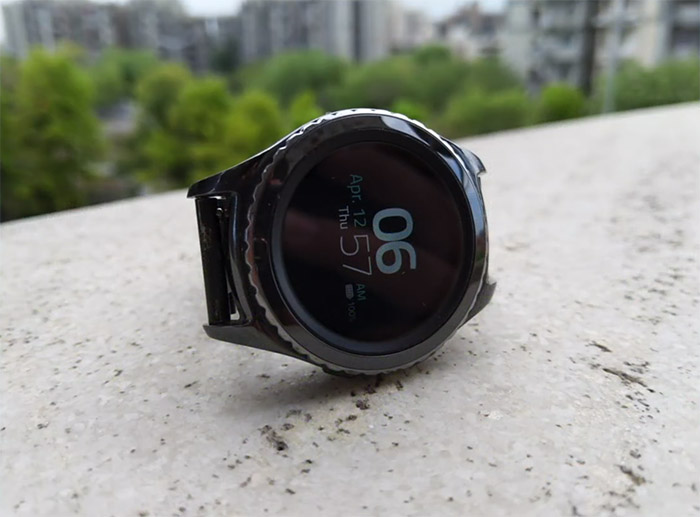 In low-light, the Nokia 7 Plus camera is rather hit-or-miss. It's not a terribly bad camera in low-light, but it's not good either. Sometimes low-light images turn out great, like the first one below, but other times, the phone simply screws everything up and the picture ends up looking like a disaster (like the second image down below). All in all, low-light performance is definitely sub-par.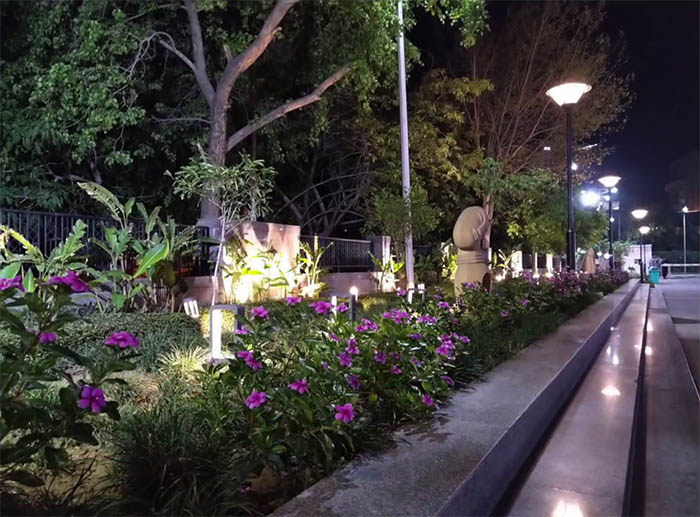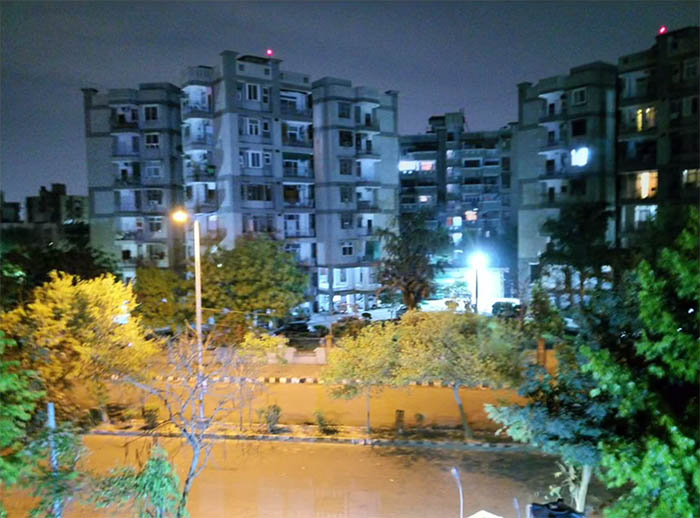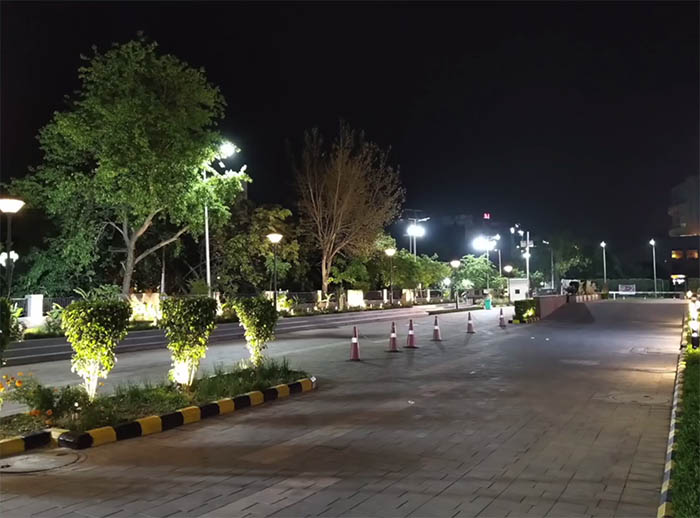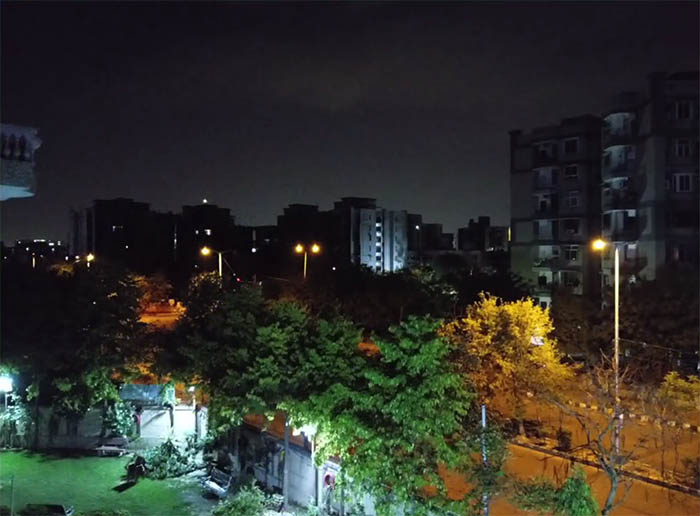 Since this is a dual camera, obviously I tested out the portrait mode, and the Nokia 7 Plus was a pleasant surprise. I was honestly expecting some weird bokeh from the phone, but for the most part, at least in good light, the phone performs remarkably well. Edge detection is usually on point, and the photos turn out bright and good. It's in low-light where the portrait mode is always an atrocity, but with an f/2.6 lens, I don't think I expected the phone to perform well enough in low-light anyway.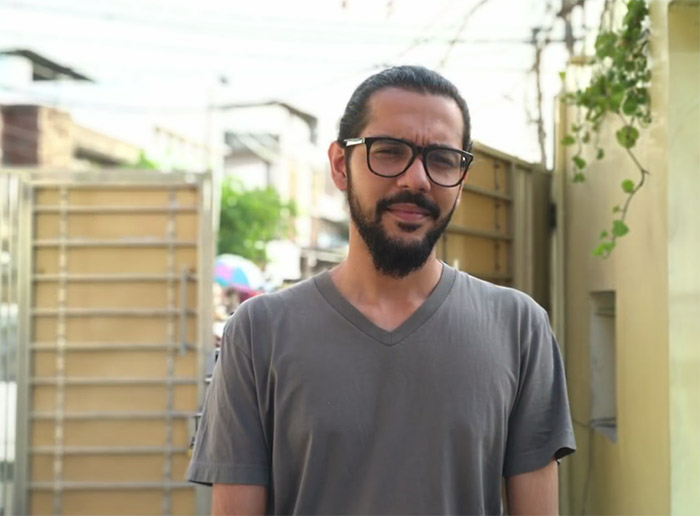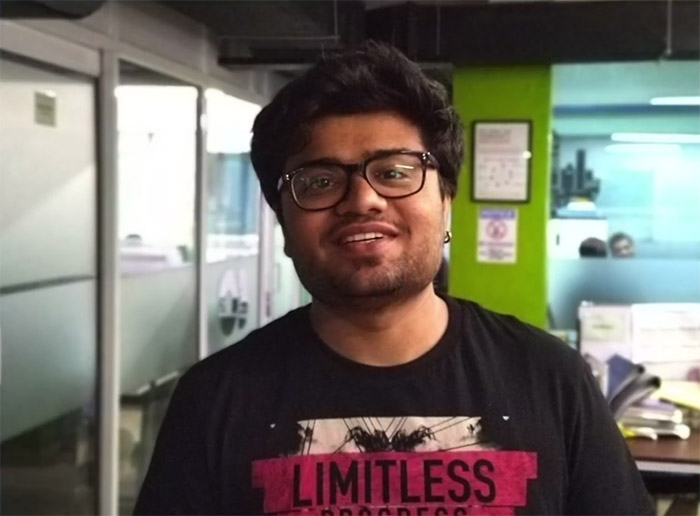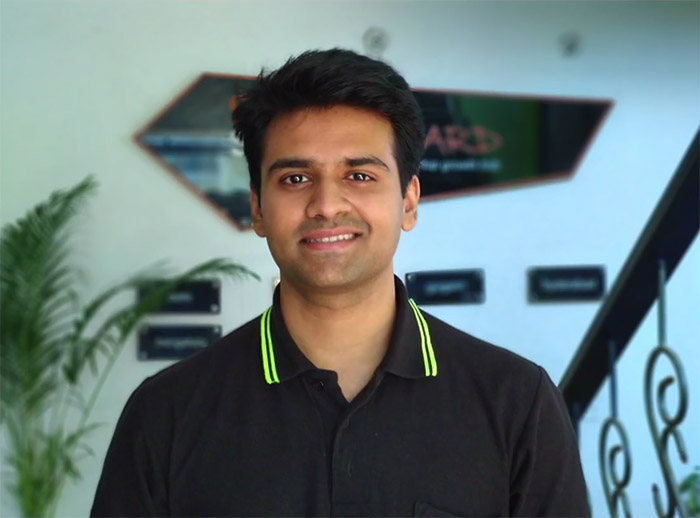 The only place where I was absolutely horrified by the Nokia 7 Plus's camera performance is in videos. The phone has EIS, or so HMD Global says, but videos from the Nokia 7 Plus turn out so shaky it might as well not have any stabilisation at all. Check out the GIF down below and you'll see just what I mean.
The front camera on the Nokia 7 Plus is again a decent shooter. Photos usually turn out fine, and while sometimes the camera does come out with photos that have a rather soft focus, it's usually all good.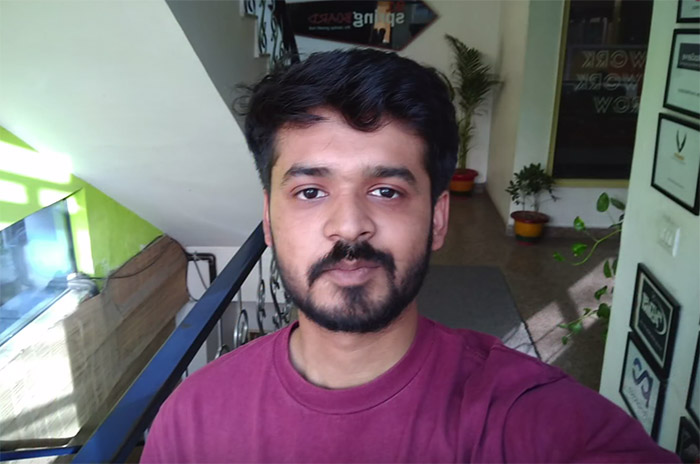 The front camera on the Nokia 7 Plus also has a portrait mode, and for the most part it works well. Edge detection is good, and the background blur is smooth and even. I like it.
Performance
The Nokia 7 Plus comes with a Snapdragon 660 paired with 4GB of RAM and runs on Stock Android. All of which adds up to excellent performance. So far, the Nokia 7 Plus hasn't lagged on me, and it handles everything I throw at it perfectly well. Apps launch quickly and load up fine, and I'm sure the stock Android experience will be even better on the Nokia 7 Plus.
If you're a gamer, well, the Nokia 7 Plus will not leave you wanting. Games run perfectly well on this phone, and while PUBG Mobile doesn't run on the highest of settings, it runs smoothly and without any frame drops, which is definitely great.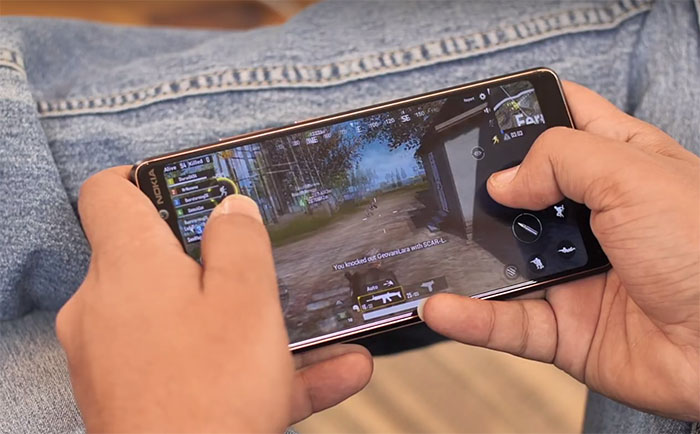 User Experience
The Nokia 7 Plus is running stock Android 8.1 Oreo which means you get everything Android offers in a clean package that's free from bloat unlike phones from a lot of other companies out there.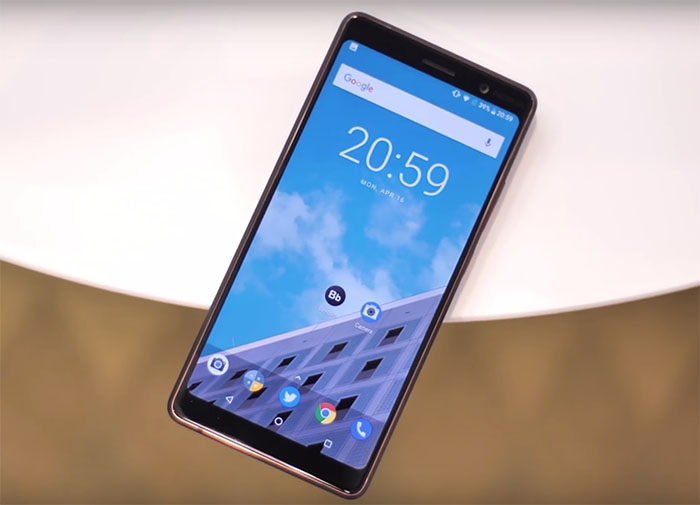 The phone has all of the standard Android Oreo features, and while you may claim that custom Android skins usually sometimes bring more features, the fact remains that stock Android is simply amazing. Plus, if you really really need a particular feature, you can add it with third party apps. Nokia has, however, added the Face Unlock feature, so that's definitely a plus.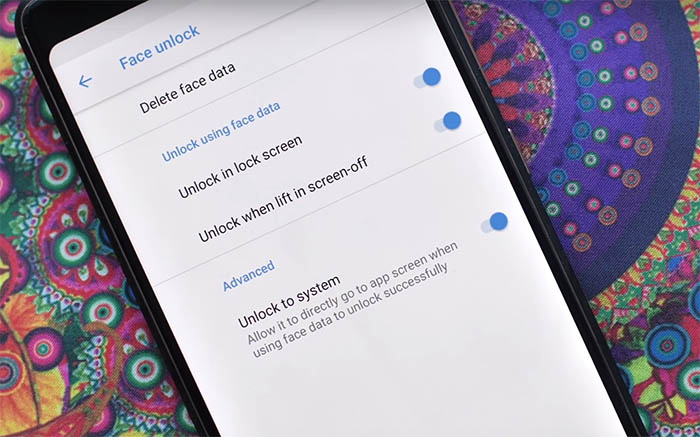 Also, since the Nokia 7 Plus is on the Android One program, you'll get timely security updates and guaranteed Android updartes all the way till Android Q — that in itself is something you can't really say for most other OEMs.
Battery
Honestly, I was pretty worried that HMD Global will put an underwhelming battery inside the Nokia 7 Plus but as it turns out the Nokia 7 Plus has a relatively large 3,800 mAh battery and it lasts pretty damn long.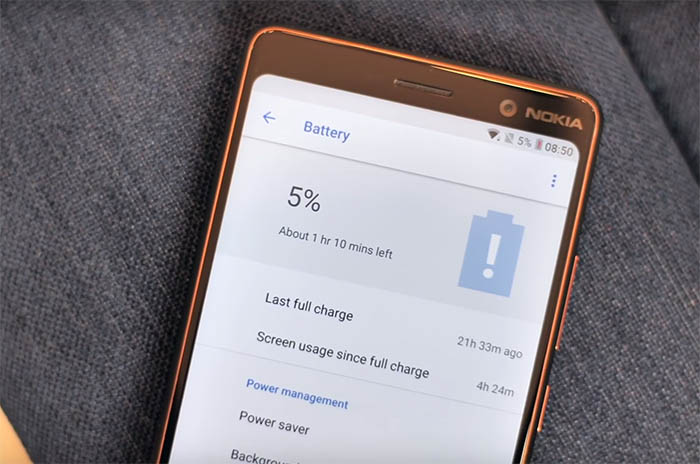 On a usual work day, the Nokia 7 Plus easily breezes through the day with a lot of battery left. By the way, my usual work day is mostly all about writing, listning to music and watching some videos along with a little bit of gaming (yes, including PUBG Mobile).
The battery on the Nokia 7 Plus has honestly impressed me, it lasts quite long, even for a 3,800 mAh battery and I think a lot of the credit goes to Android's amazing doze mode.
Connectivity
In terms of connectivity, the Nokia 7 Plus uses a hybrid 3-choose-2 SIM slot which can house wither a micro SIM and a nano SIM, or a nano SIM and a microSD Card depending on what you prefer.
The Nokia 7 Plus also supports WiFi b/g/n/ac standards, and Bluetooth 5.0 which is great, because at this price point, coming with support for WiFi 802.11ac is pretty important for a smartphone.
Pros and Cons
In the Nokia 7 Plus, HMD Global has a really great smartphone at a price where there's not a lot of competition, and the phone doesn't fail to impress. However, it does have its pros and cons:
Pros:
Excellent build quality
Great design
Great in-hand feel
USB-C
A pretty great display
Headphone jack
No notch
Excellent performance
Great battery life
Tactile buttons
Cons:
Hit and miss camera in low-light.
A bit expensive.
SEE ALSO: Nokia 6 (2018) Review: A Flawed But Impressive Smartphone
Nokia 7 Plus Review: Should You Buy?
The Nokia 7 Plus is placed perfectly at its price point. Like I've said before, there's no real competition in its price-bracket, and the Nokia 7 Plus does everything you would want from a smartphone, and does it well. While the cameras are definitely not the best, it's not something to really crib about either. In daytime, and well-lit conditions, the camera usually performs above par.
The bottom line is that if you're not a stickler for low-light photography, the Nokia 7 Plus will not disappoint you. In every way possible, the Nokia 7 Plus is a good smartphone. For a price of ₹26,000 the Nokia 7 Plus is definitely a recommendable smartphone.
Buy the Nokia 7 Plus from Amazon (₹25,999)
REVIEW OVERVIEW

Design and Build Quality

9

SUMMARY

The Nokia 7 Plus is HMD Global's mid-range offering and comes in at a price point where it doesn't have a lot of competition. The phone comes with some great specs, and a decent camera for the most part. At the end of the day, the Nokia 7 Plus is undeniably a great smartphone that can be recommended for anyone looking for a phone at around Rs. 26,000.