If you have been using the old school Internet Explorer or the Microsoft Edge that ships along with Windows 10, it is highly likely that you might be aware of the caret browsing feature they offer. Microsoft has finally brought the feature to its newest Edge browser based on Chromium.
In case you're not aware of, Caret browsing is a feature that places a caret similar to the one seen on word processors right into web pages. This way, users can select the contents on any web page by using just the keyboard. This makes it more convenient for people who don't use a mouse in their laptops and using the touchpad is not the most sophisticated way to select huge chunks of text in my honest opinion.
It is worth noting that Caret browsing is available only in Edge Canary as of now. But, don't worry! The feature will be coming to Dev Channel and Beta Channel soon.
Enable Caret Browsing on Chromium-Based Edge
1. To get started, download the latest version of Edge Canary. On the address bar of Edge Canary, enter edge://flags. You will now get a page which is similar to the Chrome flags page which makes total sense since this browser is based on Chromium.
2. On the search bar, type Enable Caret Browsing and select Enabled from the drop-down list. Alternatively, you can also access the flag by pasting edge://flags/#edge-caret-browsing into your address bar.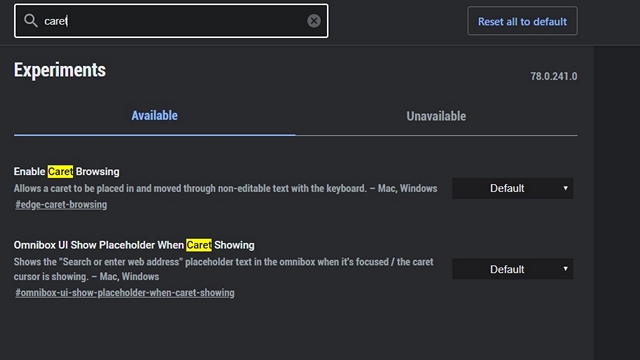 After a browser restart, you will be able to access caret browsing on your Edge Canary.
3. To start caret browsing, press F7 key on your keyboard. This will place a cursor on your browser similar to what you can see in the below image. In case you don't want the feature, you can turn it off by simply pressing the F7 key again.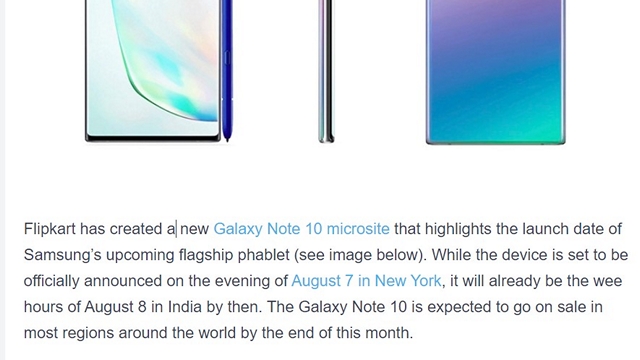 We will have to wait to witness if this feature makes it to Google Chrome. As of now, there is no such flag on Google Chrome Canary. So, did you miss caret browsing from Edge? Let us know in the comments.
Download Chromium-based Edge Canary