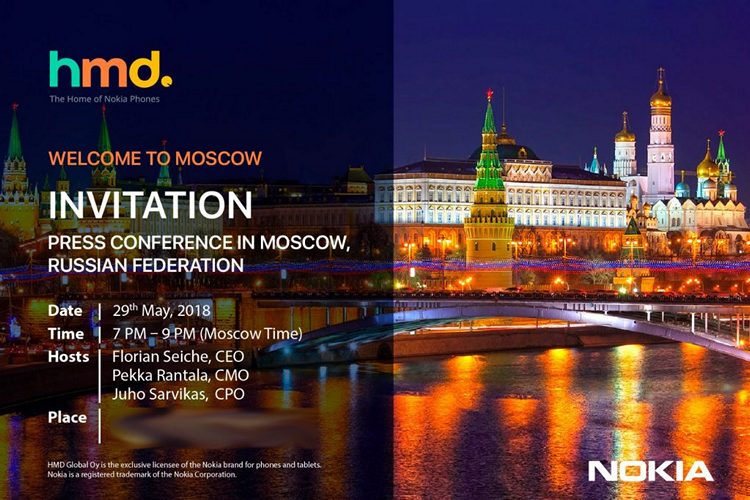 On the same day that it launched the Nokia X6 in China, HMD Global send out press invites in Russia about a product launch that will take place on May 29 in Moscow. The event will seemingly be a pretty important one, given that at least three of the company's biggest executives will be in attendance. The event will be led by HMD's CEO, Florian Seiche, who will be accompanied by CMO Pekka Rantala and CPO Juho Sarvikas.
Meanwhile, the invite doesn't reveal anything about the company's plans for the given day, but online speculations suggest that HMD Global might launch multiple handsets, including the Nokia 2, Nokia 3, and Nokia 5, all of which were confirmed by the company at the MWC trade show earlier this year.
However, given the the Nokia X6 has just been announced officially, it probably won't be too much of a stretch to believe that the company might also launch it for the Russian market on that day.
It is worth noting here that three Nokia-branded Android smartphones from HMD received regulatory approval in Russia recently with model numbers TA-1075, TA-1105, and TA-1116, but the certifications didn't really reveal any specs.
Either way, with the event still almost two weeks away, one can expect to hear a bit more about HMD's plans for May 29 in the days ahead.
---