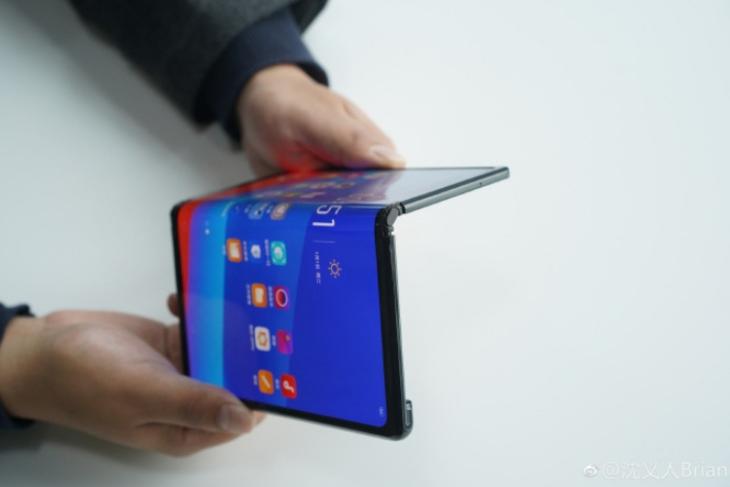 Joining the first crop of foldable phones shown off by Samsung and Huawei, the Chinese phone maker Oppo has now also given us a sneak peek at its foldable smartphone. The company hasn't officially revealed the device but instead, it's a prototype that Oppo VP Brian Shen shared on Chinese social media platform Weibo.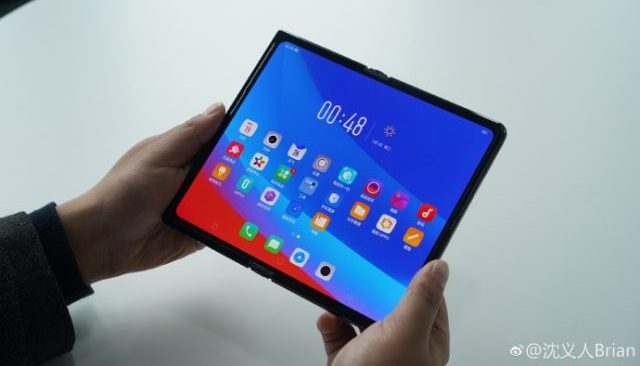 As you can see in the image above, shared by Shen, Oppo has adopted an approach very similar to Huawei Mate X with the back-to-back fold mechanism. There's a large and flexible OLED that wraps around the entirety but has huge bezels too, which look a little shabby, in contrast to the Mate X that is absolutely stunning.
This prototype appears to be using a similar hinge mechanism as the Mate X and also comes with a thick sidebar on the 'back' holding most of the key internals including the processor, antennas, cameras, and more. There's no word on the specifications of this prototype just yet, but seeing Oppo's innovations in the past few years, we can expect to learn about it pretty soon.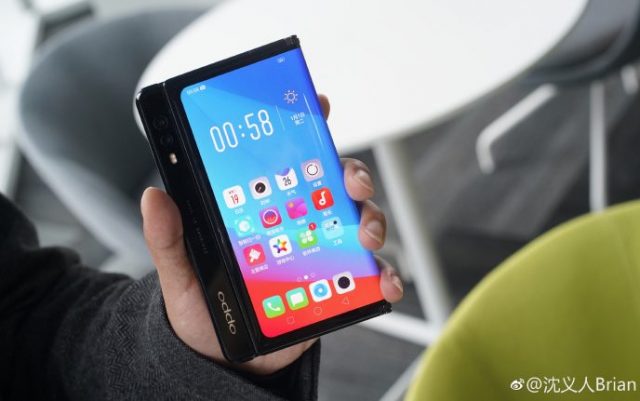 In his post on Weibo, Shen states that the company has no plans of shipping the folding phone until there's copious demand (or interest) from users. So, you shouldn't expect to see Oppo's foldable phone, whatever it'll be named, in markets anytime soon and go for either the Samsung Fold or Huawei Mate X if you really want a folding device in your life.
However, be willing to shell out over $2000 for that piece of innovative technology. Any opinions on folding phones? Let us know in the comments below.