MWC 2019 is currently underway in Barcelona and Huawei was first in line to show off its latest innovations. Following the lead of Samsung, which showed off its first-ever foldable smartphone this week, the Chinese giant today gave us a look at its take with the Huawei Mate X. It's calling it the 'World's Fastest Foldable 5G Phone.'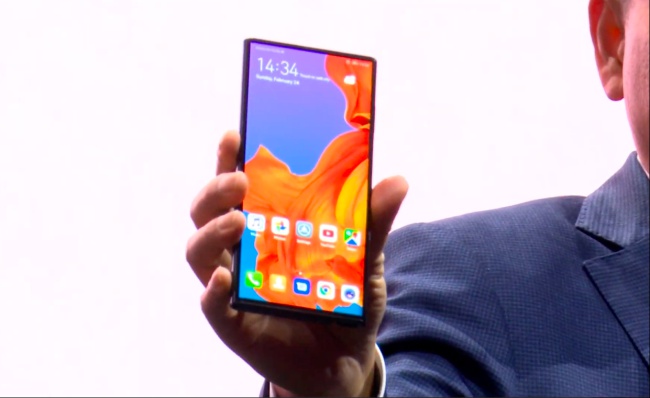 Huawei Mate X Price & Availability
The Huawei Mate X is another standout piece of innovation and so is the asking price for this foldable smartphone. Huawei has priced it at a whopping and mind-numbing (as one adjective didn't feel quite right) 2,299 euros for the 8GB+512GB variant and Interstellar Blue color.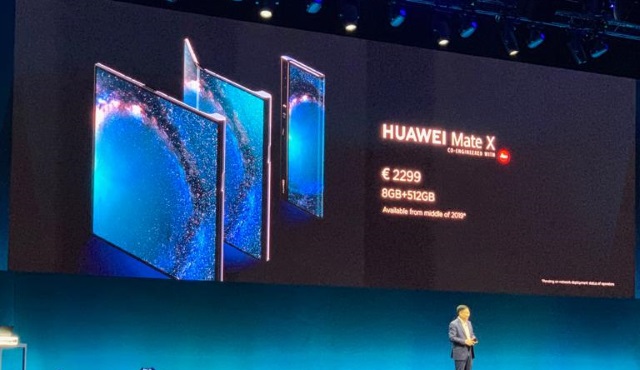 This roughly amounts to US$2600 or nearly Rs 2 lakh, which is even expensive than the $1,980 price tag of the Samsung Fold. Huawei plans to start shipping its first foldable device sometime in mid-2019 but admitted finding it difficult to lower the cost of making the unique phone.
Huawei Mate X Design and Display
One look at the Huawei Mate X is enough to captivate you. This new foldable smartphone comes packed with a single folding screen unlike the two screens on Galaxy Fold. It is simply 5.4mm thin when unfolded, slimmer than the new iPad Pro, and merely 11mm thick when folded.
While Samsung adopts an inward folding approach, with a screen on the outside as well, Huawei has gone for an outward flex – better called as back-to-back fold. This has been made possible by the Falcon Wing design, a patented 100-component hinge mechanism.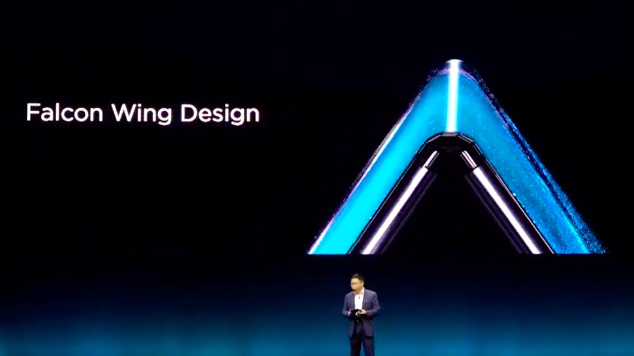 The single flexible display on the Huawei Mate X can be bent outwards, i.e. in the closed state, to give you two usable screens at the same time. It could be seen as the next-gen implementation of the dual display phones that we've seen in the past couple of months. The second screen is also useful as it can show your subjects a real-time preview of the photograph.
When folded up, the front display is a 6.6-inch screen with a 19.5:9 aspect ratio and 2480×1148 pixel resolution and the rear display is a 6.38-inch panel with 25:9 aspect ratio and 2480×892 pixels resolution. However, when you open the Mate X's fold, you'll get a huge 8-inch display with a nearly square aspect ratio of 8:7.1 and a resolution of 2480×2200 pixels.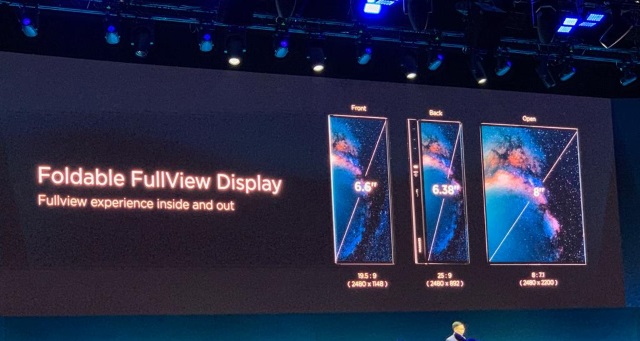 Huawei is touting its uncompromised experience with this device, since there's no notch and cutout on the display. The company even took a jab at Samsung Fold by comparing their Mate X display to the same on stage at the event.
Huawei Mate X Specs
Before we delve into the internal specifications, you should know that Huawei has done everything in its power to prevent the Mate X from getting bulky. Thus, all components required to power the device sit in the sidebar (that you can see raised on the back when Mate X is opened up) and this includes the processor, cameras, 5G antennas, and a lot more.
Huawei Mate X is powered by the company's in-house Kirin 980 chipset, which is coupled with their 5G-capable Balong 5000 modem. This makes the chipset capable of achieving downlink speed of up to 4.6Gbps. There's 8GB of RAM and 512GB of onboard storage on this device. It packs dual-SIM support for widespread connectivity as well.
Huawei did not disclose the camera specs on the Huawei Mate X, but the lenses have been made by long-time partner Leica. There appears to be a four-camera array in the sidebar.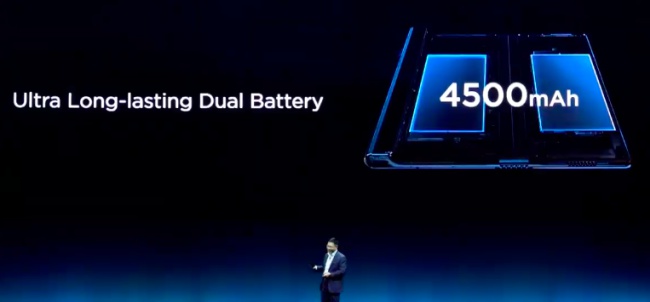 The device also packs in a massive 4,500mAh dual-battery pack, arranged in a manner similar to Samsung Fold, which should be more than enough to get you through the day without any hiccups. However, if you do lose out on charging the device, well, the 55W SuperCharge adapter is here to the rescue. Huawei boasts that you'll be able to charge your foldable device from 0 to 85 percent within 30 minutes using this technology.
That's everything we know about the Huawei Mate X foldable phone at the moment. Our Beebom crew in Barcelona right now will bring you more fresh updates live from the MWC show floor. So stay tuned to our app, the website and our social media channels.