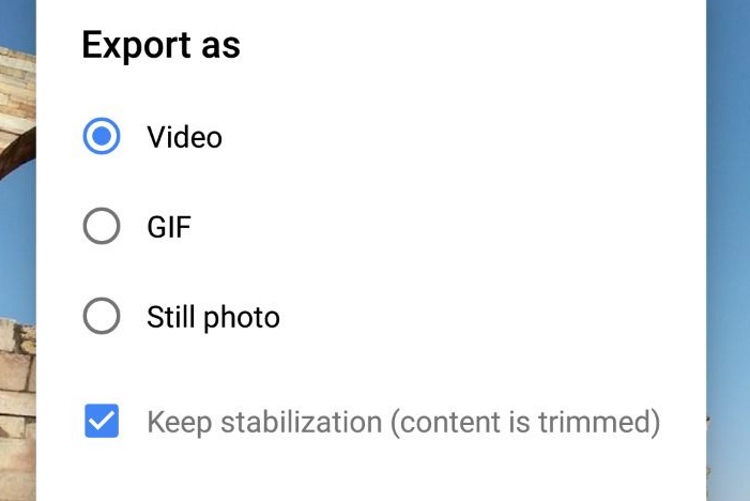 While it still might not be everyone's first-choice for browsing photos on an Android phone, but millions still rely on Google Photos simply for the plethora of features it brings. Apart from unlimited high-quality storage and the ability to share your library with your partner, Google also rolled out the Google Lens for all Android users in the app's latest update. Now, it seems like another new feature might have been introduced for users to try out.
As reported by a user on Reddit, Google has now apparently rolled out support for exporting animated images into GIFs and Videos using the Google Photos app. Earlier, users had to take the long route, by downloading Google's Motion Stills app. Thankfully, the entire process is now sorted by using the Google Photos app for not just viewing the image but additionally exporting it in your desired format.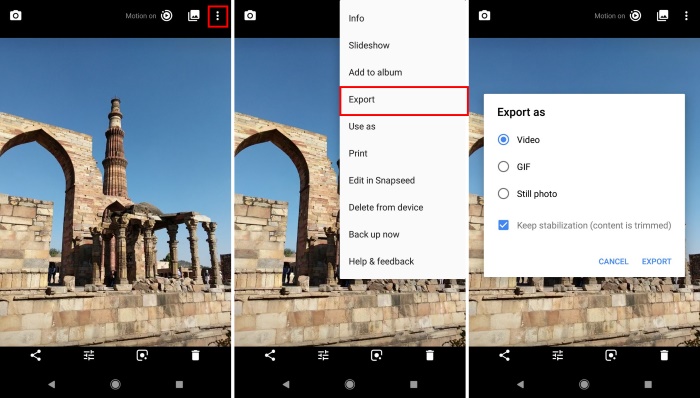 To do so, simply open an animated image (motion image) in your Google Photos app and tap on the 3-dot menu. Next up, tap on the "Export" option. You will now be presented with a choice of 3 options – Video, GIF, Still photo. Simply tap on the option of your choice, and tap on "Export". And that's it. Seamless, isn't it?
We tried the method on our Pixel 2, and the resulting GIF image was more than satisfactory. Sure, the final image file size was indeed a little large, but considering that there was no loss in quality, it is acceptable.
Personally, I've been loving this new update, since it allows me to share those live images easily with my friends without going through the hassle of installing another app. But what about you? Have you tried the new export feature on Google Photos? Share with us your experiences in the comments down below.
---