With iOS 15, Apple added a feature in the Safari browser that allowed users to move the address bar according to their preferences. And now, two years after the change, Google has finally decided to follow suit with Chrome on iOS. Initially, when Apple decided to move the Safari search bar to the bottom, it faced mixed reviews. With time, it has grown as a convenience for users with smaller hands like me. Once you get a hang of it, there's no going back. Honestly speaking, I won't feel comfortable using a browser on my iPhone that forces me to have a search bar at the top. Thankfully, Chrome now lets you move the address bar to the bottom on an iPhone. Let's see how to do it.
How to Customize Chrome Address Bar on iPhone
Note: Google has started rolling out this feature with Chrome for iOS version 119. We tested this feature on multiple iPhones, including the iPhone 11, 12, 12 Pro, and 15 Pro Max. If you have not received this feature, try updating the Chrome for iOS app.
Open the Chrome app on your iPhone.
Now, long-press the address bar and tap on "Move address bar to bottom".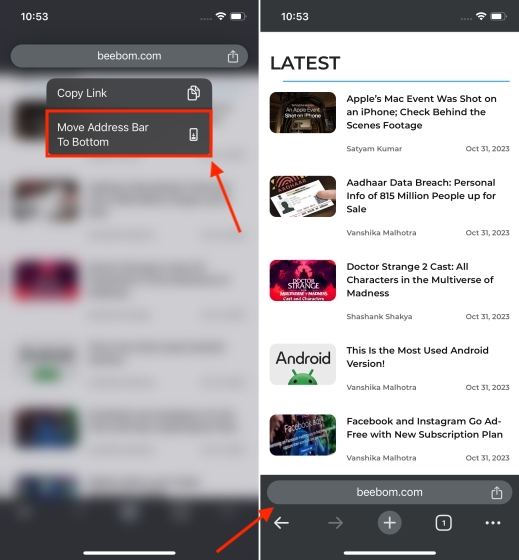 An alternative way to do this is to tap on the three dots on the bottom-right of the screen, scroll through the icons, and tap Settings.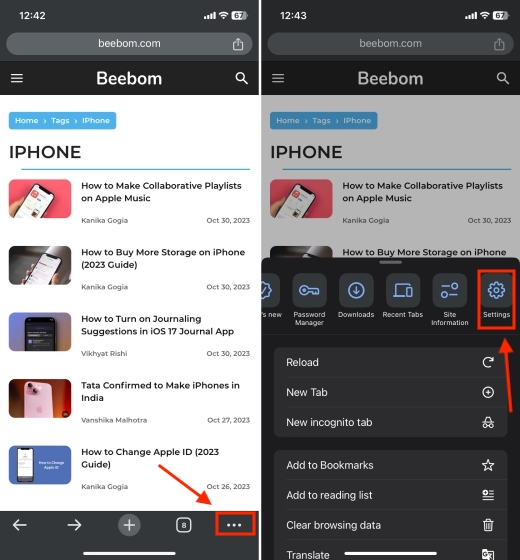 From here, tap on the Address Bar and choose Bottom. Finally, tap on Done present at the top-right corner.
And that's it! You'll now see the Chrome address bar at the bottom on your iOS device.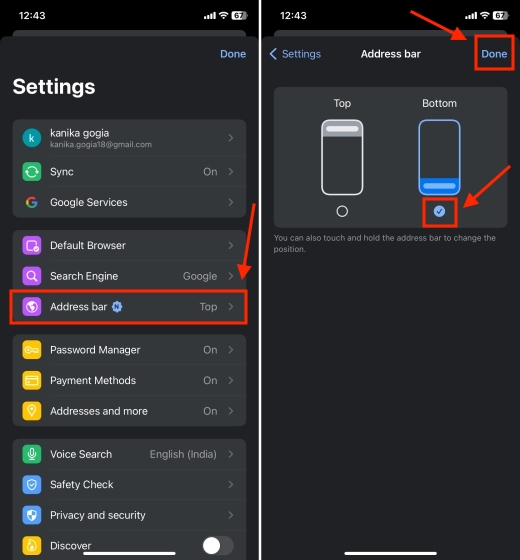 You can follow the same steps to move the search to the top.
So you see, it's super easy to move the address bar to the bottom in Chrome on iOS. It's nice to see Google finally allowing iPhone users to adjust the address bar according to the size of their hands and devices for a more personalized browsing experience. It's an optional change, and you still have the top-oriented address bar by default. Bear in mind that Google has just started rolling out this feature, so it may take some time to be widely available for everyone.
---
Load More