Genshin Impact 4.1 is around the corner and since we're already quite familiar with Fontaine at this point, there a lots of upcoming playable characters that you probably don't know about. Characters are the centerpiece of Genshin Impact both for the revenue and player base, and they're one of the things that bring players joy. Lucky for us, leaks suggest there are lots of upcoming Fontaine characters, and in this article, let's look at each one of them. If you missed Genshin Impact 4.0, we've covered the same as well as version 4.1 in our Genshin Impact 4.0 and Genshin Impact 4.1 articles. You may have a look to get more insights about the upcoming map, characters, weapons, new mechanics, and more!
1. Arlecchino
Arlecchino is one of the most anticipated characters set to be released in the Genshin Impact Fontaine region, and that's largely due to her design and because players love the lore around harbingers. There are two playable harbingers right now — Childe (Tartaglia) and Scaramouche (Balladeer), and given their popularity, it'd only make sense for Hoyoverse to make Arlecchino playable.
Earlier leaks pointed toward Arlecchino being a five-star sword unit but it looks like Arlecchino will use a Polearm with a Pyro vision and a different delusion. She's the 10th Fatui harbinger, which doesn't really imply that she's the weakest. Although, she's stronger than Childe as he's said to be the weakest Harbinger in the lore. Most leaks point toward Arlecchino being a DPS character but now's too soon to start judging since we just got Genshin Impact 4.0. She'll be making a brief appearance in the next Archon quest in Genshin Impact 4.1.
2. Lyney
Lyney is another upcoming character in Genshin Impact Fontaine update that you should be excited about. He first appeared in the Teyvat Chapter storyline preview video alongside Lynette, his sister. The sibling trio Lyney, Lynette, and Freminet are from the Fatui and reside in Fontaine.
For starters, he's a five-star character with a Pyro vision and uses a bow. Lyney and Lynette have a magic show in Fontaine, and Arlecchino has a connection with the sibling as we saw in the Archon quest while defending Lyney from false murder charges. Lyney's signature weapon is the First Great Magic and his talents revolve around sacrificing HP to increase attack.
3. Lynette
Lynette is a four-star Anemo and sword-wielding character that was given for free in Genshin Impact 4.0 alongside another free four-star character Bennett. She's Lyney's sister and that's all we know about her so far besides her gameplay, and that some of her animations are quite similar to Lyney's style.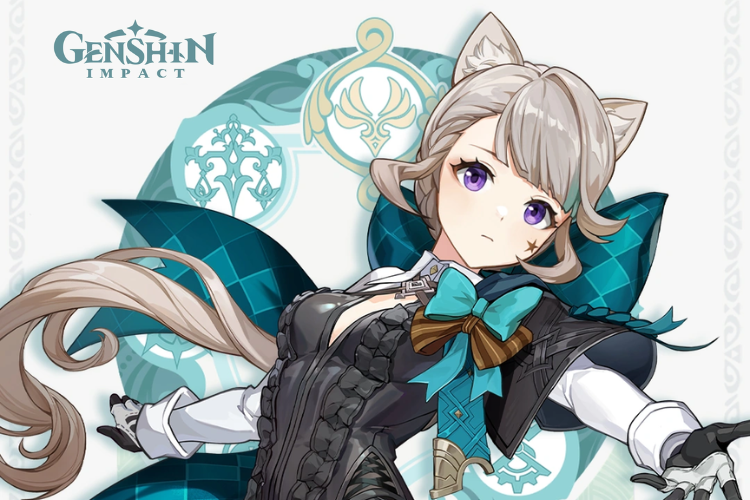 Her skill involves her sprinting and marking enemies, similar to Yelan, and unleashes two strikes – one when she stops sprinting and another a split second after. Lynette's elemental burst does good amounts of swirl damage, which makes her an Anemo DPS. Her Elemental Burst is where she throws a hat on the field and the same absorbs an element and does continuous swirl damage with the same.
4. Freminet
The third sibling seems to be quite different from the above two. Freminet is supposedly a Cryo male character who wields a Claymore. Freminet is a physical DPS character and is quite similar to Eula. His design is quite nice and goes well with all the Fontaine leaks that were popping up at the start.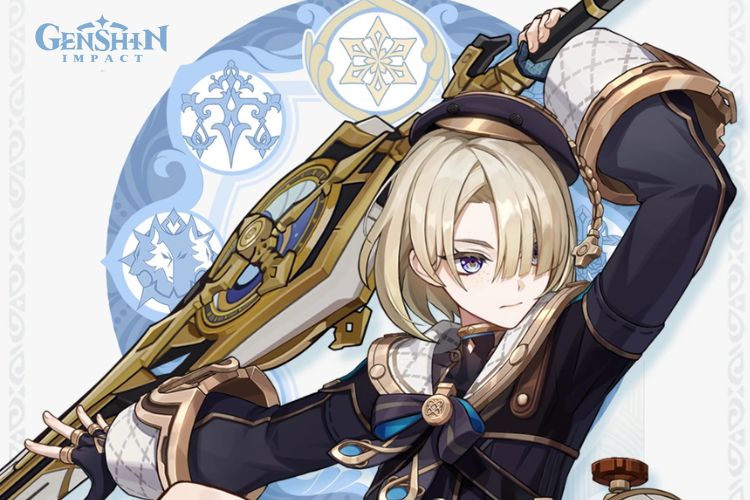 In the official artwork, Freminet seems to be using the Bell, one of the most controversial weapons in Genshin Impact. Well, not anymore since we finally have a character that can make full use of the weapon's passives. Pairing Freminet with Mika and having an electro and hydro support character that can continuously apply the said elements can make a great team. Mika can heal and grant faster attack speed, which increases Freminet's DPS characteristics.
5. Focalors/Furina
Focalors is the Hydro archon and is expected to arrive in the game in Version 4.2. Most leaks point toward her using a sword and she'll be a Hydro unit (Duh). Not much is known about her gameplay besides the fact that she might be an off-field DPS or more of a supporting character, buffing your party. Do take what we just said with a pinch of salt.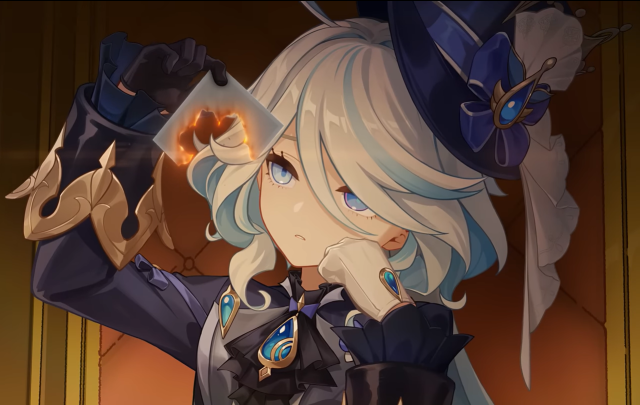 Focalors was first introduced to us officially in the trailer "The Final Feast." Prior information about her revealed that she's present in about every trial as she likes bringing justice, hence the "Nation of Justice." Focalors has a bratty personality as we saw during the first Archon quest, and she will have a big role to play in the upcoming Archon quests.
6. Neuvilette
Neuvilette is the chief justice of Fontaine and the President of the Supreme Court. He's a five-star Hydro character. without a Hydro vision, implying he might be the Hydro Dragon, like the Dendro Dragon Apep. He's a Catalyst user and his signature one is Tome of Eternal Flow which will appear in the Genshin Impact 4.1 Banners. Neuvilette's personality is a reserved and calm one.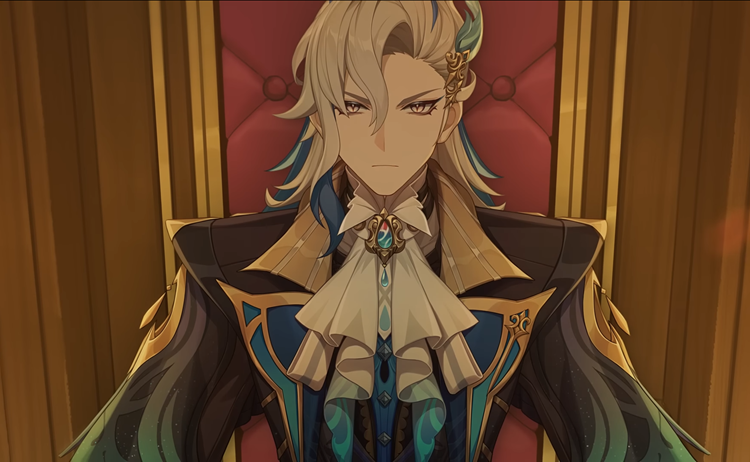 The "Chief Justice" doesn't form personal bonds as he believes they may prevent him from giving the right judgment. He has talked about Nahida in her Drip marketing and introduction, where he acknowledges the actions of the "Youngest archon" to set the right course for the people of Sumeru. We also learn a bit about Focalors here as he compares her with Nahida, calling her someone who's "Prone to hysterics," which we already caught in the sassy tone of Focalors in the Archon quest.
7. Charolette
Charolette was first introduced to us in the Genshin Impact 3.7 event "Duel! The Summoners' Summit!" She's a journalist from Fontaine and a four-star character who wields a Catalyst and a Cryo vision. We did see Charolette photographing Navia, another upcoming character, and that's all we know about her currently.
Charolette may play a major role in the story quest in Fontaine and help players in one way or the other. Details about when she will be playable are still unknown, although, leaks say she should appear in version 4.1 or 4.2. Similarly, her skills and attributes are still not known.
8. Sigewinne
Sigewinne appears in the Fontaine trailer alongside Wriothesley, the police officer from Fontaine and there is limited information available about her as of now. Leaks describes her as a Chibi nurse, which indicates she's probably a healer.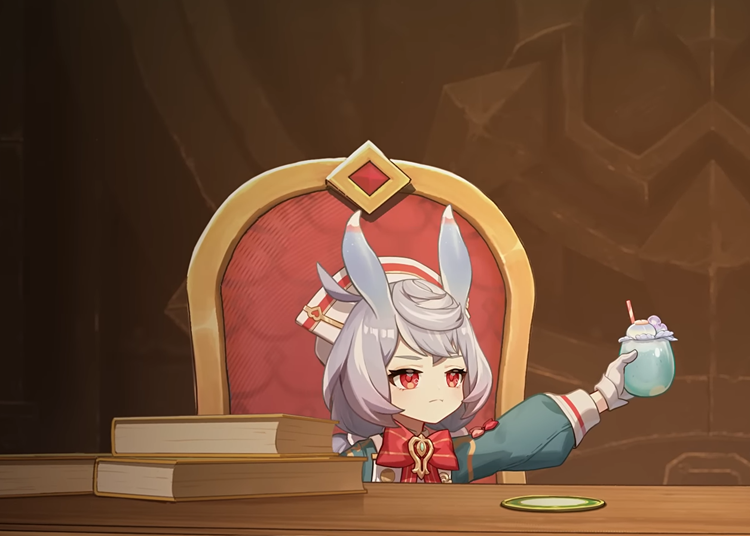 However, her rarity is still unknown but judging by her design, she should be a four-star character. Other leaks suggest she'll be wielding a Hydro vision and might show up in version 4.5.
9. Chlorinde
Chrolinde hails from Monsdstadt and boasts a higher status in the Fontaine justice squad. She's currently the number one champion duelist in Fontaine and we saw her in action during the Archon quest when Navia and the Traveler were attacked by Meka. We also saw her wielding a gun that shoots electro pellets.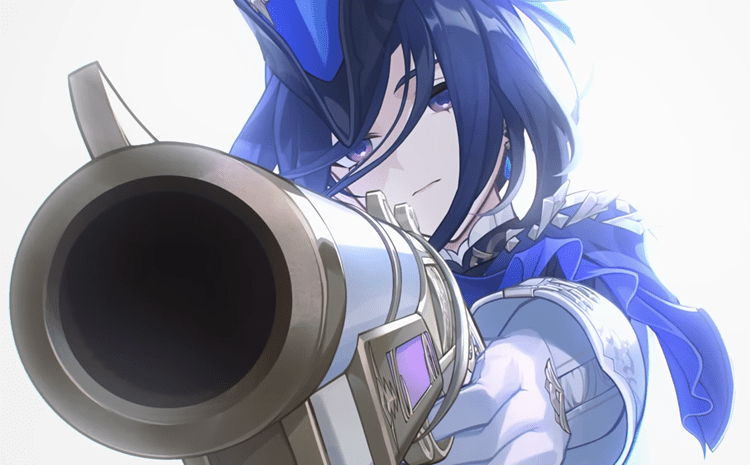 Not much is known about Chlorinde's character, talents, and play style, but what we do know from his design is that she'll be a five-star character, and will probably also play an important role in the upcoming story quest.
10. Navia
And the dry period of Geo characters finally ends with Navia. We meet Navia in Fontaine, the chief of Spina De Rosula and go through the Archon quest as her partners to investigate **spoiler. Navia, Chlorinde, and Neuvilette have a deep history which we find out during the quest.
We also find out during the quest that Navia wields a Claymore. Her talents and passives are still unknown; Although rumors and leaks suggest she should be playable in 4.4 when players are halfway through the Fontaine saga.
11. Wriothesley
Wriothesley is a five-star Catalyst user who resides in the Fortress of Meropide to keep all the prisoners of Fontaine in check. He first appeared in the 4.0 trailer with Sigewinne and has since then become quite popular. Wriothesley will be playable in version 4.1 alongside Neuvilette and will also play a critical role in the upcoming Archon quest.
As for his play style, he uses punches like a boxer imbued with a Cryo element to deal lots of damage. His signature Catalyst is Cashflow Supervision. Players will be able to wish for Wriothesley in the second phase of Version 4.1, which will be available from October 18.
12. Other Characters
This brings us to the characters which have been leaked but we don't have an ounce of info to write a solid and good descriptions about them.
Prison Girl (M) (4-star)
Sertice (Sword) (4-star)
Chiori (From Inazuma) (5-star)
Skirk (4-star)
Mummy Girl (Hydro from Sumeru) (4-star)
Dahlia (Hyrdo 4-star from Mondstadt)
Lion Dance (Liuye 4-star)