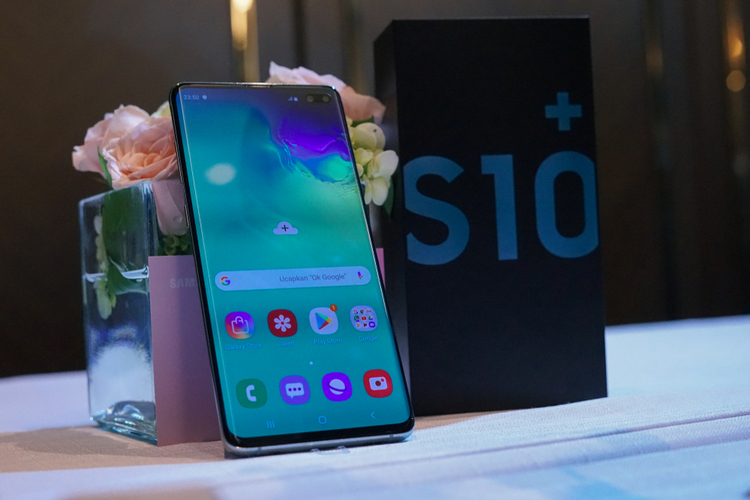 A new report from Counterpoint Research claims that sales of Samsung's Galaxy S10 lineup were notably higher than sales of the Galaxy S9 range during their respective first three months of being on sale. According to the report, 16 million Galaxy S10-series devices were sold between March and May this year, which was 12 percent higher than S9-series sales during the same period last year.
The Galaxy S10+ was apparently the most popular model, accounting for 42 percent of total sales, followed by the Galaxy S10 with 32 percent. Meanwhile, in spite of being the most affordable device in the lineup, the Galaxy S10e only accounted for 22 percent of all Galaxy S10-series sales during the given period.
The report further claims that the success of the Galaxy S10 lineup has increased Samsung's floundering market share in the global premium smartphone market. According to Counterpoint, the South Korean consumer electronics giant now has a 25-percent market share in the segment, up three percentage points from a year earlier.
It's worth noting, however, that the report doesn't mention anything specifically about the fourth device in the lineup, the Galaxy S10 5G, but with recent reports have claimed that Samsung managed to sell 1 million units of the device in South Korea alone, so that might account for the other four percent unaccounted for in the report.
With the next-gen iPhone lineup expected to be launched later this year, it will be interesting to see if Samsung can retain its momentum going forward, but the success with the Galaxy S10 series is exactly what the company needed in the face of all the problems with the Galaxy Fold.
---