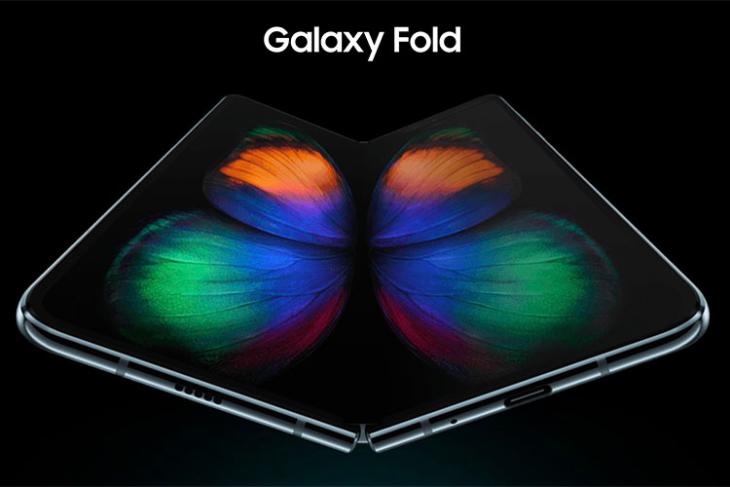 The shortcomings with Galaxy Fold have been fixed. Samsung has already confirmed that its first foldable smartphone is ready for launch, but we are still waiting on an official date with bated breath. Well, it looks like Samsung is ready to relaunch the Galaxy Fold at last with the new design changes that make this foldable a lot more durable.
We had been expecting to hear when the Galaxy Fold is going to become available to the public at IFA 2019 later this week. But, Samsung has gone ahead and started a VIP pre-sale in South Korea, making only a mere 165 units available for those eager to get a hands-on experience with this foldable phone.
The VIP customers will be able to pick out a color combination of their choice. But, what comes as a big shock is that Samsung is asking them to pay the complete retail price of 2,398,000 Korean won (which is roughly $1985 or Rs 1.43 lakhs) upfront. Reports now suggest that around 10 units have already been sold via Samsung's Digital Plaza stores, which is crazy for the price at which this first-gen product retails.
Apart from the VIP pre-sale in its home country, Samsung has also opened Galaxy Fold pre-registrations in the U.S and UK. You can head over to Samsung's website (based on your region) right away to register your interest in this folding smartphone, which has received an essential design change. Samsung has made changes to the screen protector and hinge design to provide added durability to the Galaxy Fold. I mean, it wouldn't want the screens to break once again, would it?
Now, the most pressing question – when does the Galaxy Fold relaunch? Well, the Korean VIP pre-orders are said to start shipping on September 11 – that too with priority given to users who placed the orders first. However, popular tipster Evan Blass tweeted that we Galaxy Fold could relaunch on September 27. This possibly is the date for a global launch, which I hope also includes India, after its much-awaited appearance at IFA 2019 in Berlin later this week.