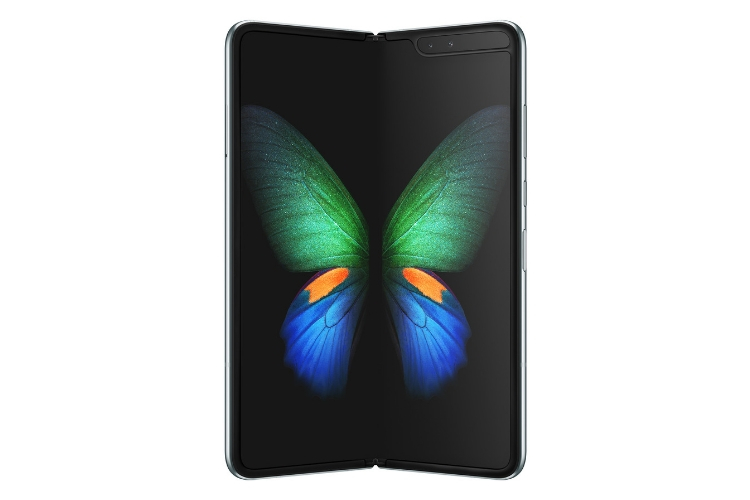 Samsung finally breaks silence on the Galaxy Fold to confirm that the insistent reports we've been gorging on over the past week are indeed true. The Korean giant's foldable phone launch may have hit a snag earlier this year due to durability issues, but they've now been fixed. And the Galaxy Fold is gearing up for a relaunch in September later this year.
The image you see attached above is of the new Galaxy Fold, which sees a number of significant improvements being made to further the durability and protect the foldable screen. In its official blog post, Samsung has listed the three key changes which it has introduced for the Galaxy Fold and they are as under:
Firstly, Samsung has taken steps to prevent people from thinking that the display's protective film on top is not a screen protector that you can simply peel off. The top protective layer has, thus, been extended beyond the bezel to make it seem like its certainly a part of the design.
We saw the screen on one of the Galaxy Fold review units to have stopped working because a tiny particle got under the screen's protective layer. Hence, Galaxy Fold features "additional reinforcements to better protect the device from any external particles."
Samsung has also added protection caps to strengthen your top and bottom hinge area, with additional metal layers under the display and reduced space between the hinge and body to reinforce the protection of the display.
Apart from hardware changes, Samsung in its official blog post states that it has also further improved the overall software experience. This includes the optimization of its services and apps for the newer foldable category.
If you're wondering why Samsung needs another couple months to make Galaxy Fold available to users, well, it's conducting some final tests to validate the design changes they've introduced this time around. So, if you're looking to buy the Galaxy Fold, then you'll be able to do so in September at last – post the Galaxy Note 10 lineup's release.
---