Flipkart's sales extravaganza, The Big Billion Days, has finally come to an end and we saw the e-commerce giant offer some pretty sweet offers on mobile phones, appliances, and smart gadgets. This year's Big Billion Days sale seems to have been another huge success, well, at least that's what the infographic shared by Flipkart tells us.
Flipkart's attempt to make "India ko Budget se Mukt" seems to have worked, and was made possible by over 10,000 employees and 1 lakh sellers. In line with the stats that the e-commerce giant revealed on Day 2, it claims to have broken more records.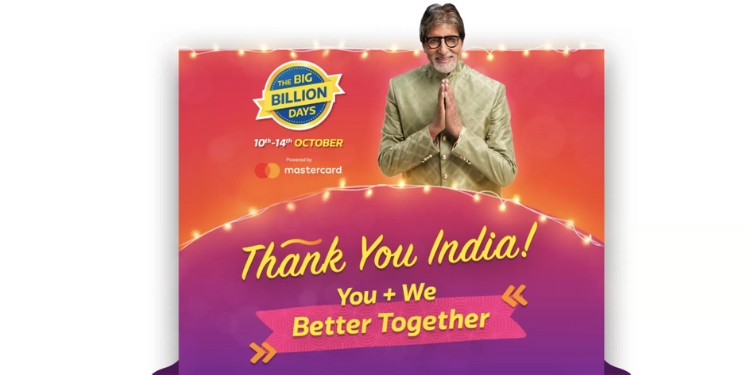 The digital footfall during the sale is said to be 5 times of that of worshippers in Kumbh Mela, which attracted close to 10 crore people last time. This means over 50 crore users flocked to Flipkart to check out the awesome deals, which sure is a huge number.
The savings customers saw during the sale are said to equal the cost of the 10 most expensive islands, and amounts to hundreds of millions of dollars. The mobile and electronics sale which started on October 11, was the 'single best sale day' in the retail history of India, Flipkart said.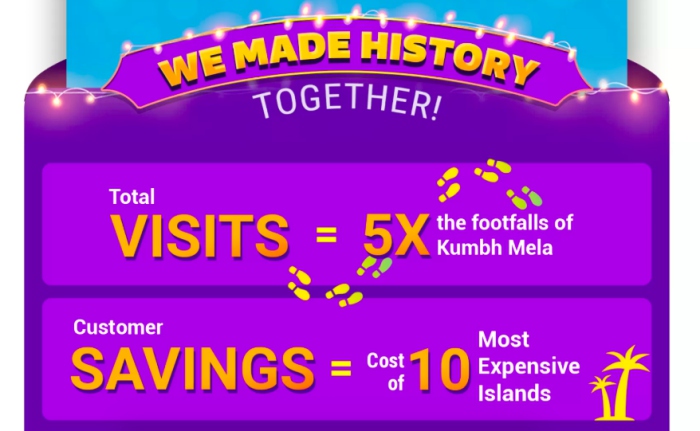 Flipkart was already witnessing great smartphone sales (selling around 3 million phones in one day) on the back of popular, as well as new phones, including Xiaomi's Redmi Note 5 Pro, ZenFone Max Pro, Pixel 2 XL, and Realme 2 Pro. The company ended the sale with 70 times the phones sold on average in India every hour. You can check out a few more interesting tidbits right here:
Flipkart also reveals that its logistics team covered a distance equal to 130 trips to the moon and back, which roughly amounts to around 10 crore kilometers.
The company's new second-hand goods platform, 2GUD, is also said to have witnessed a 35x growth by the end of the first sale day. Flipkart Plus subscribers also earned 3X times the Plus coins than the number of Bitcoins that can be mined right now (even though the number of coins is limited to 10 per purchase).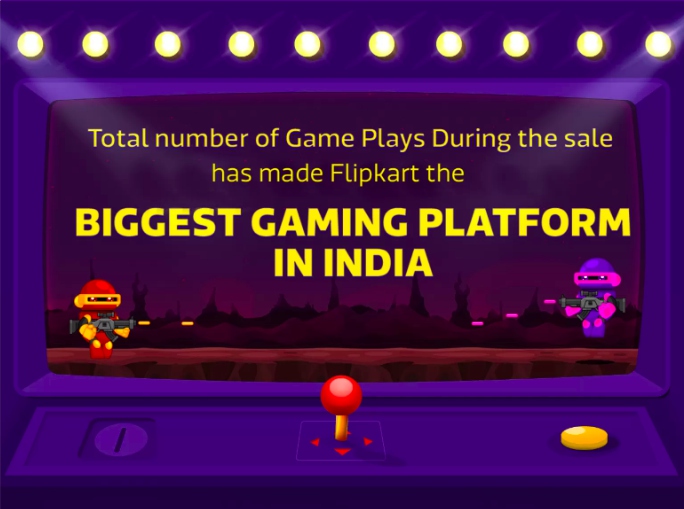 Finally, we have the likes of YouTube and Twitch butting heads for the crown, but Flipkart bragged about being the biggest gaming platform in India thanks to the rather simplistic games available within its app, which let players win prizes during the sale.
I'd say that the Flipkart Big Billion Days extravaganza was like a grand parade this year. The e-commerce giant used its fresh cash infusion from Walmart to hire big-time sports and movie stars to influence users and the numbers here prove that the strategy might have actually worked.