Launched in November 2014, the first-generation Amazon Echo was originally limited to Amazon Prime members before being made more widely available the following year. Since then, the e-commerce giant has also launched the second-generation Echo, as well as a number of other variants of the popular smart speaker at different price points. The most affordable of the lot, the Echo Dot, was originally launched last year, and was quickly followed by its successor a few months later. The device is generally up for sale at $50, which makes it an amazing device to have. So if you already have the second-generation Amazon Echo Dot or are planning to get one in the near future, here are the 15 best Amazon Echo Dot accessories you should check out:
Best Echo Dot 2nd Gen Accessories
Note: The smart accessories listed below are compatible with all Echo devices (unless otherwise mentioned), so you can use them with the Echo ($99.99), Echo Dot 1st gen, Echo Dot 2nd gen ($49.99), Echo Plus ($149.99), Echo Show ($229.99), Echo Spot ($129.99) and the Amazon Tap ($129.99). Since the Echo Look ($199.99) is sold exclusively by invitation, we can't vouch for compatibility with that device. The cases, decals, mounts and holders are, obviously, compatible only with the second-gen Echo Dot and none of the other devices mentioned herein.

1. Fire TV (Third-Gen) with Alexa Voice Remote
The Amazon Fire TV has been one of the most popular digital media players ever since its launch in 2014, and its built-in Alexa integration means it is, by far, the best Amazon Echo Dot accessory you can buy. The upgraded second-generation Fire TV was launched in 2015 with support for 4K UHD video playback and better processor performance.The company recently announced the third-generation Amazon Fire TV streaming device that includes HDR-10 and H.265 codec support in addition to all the features available in its predecessor, while connectivity features include Bluetooth 4.2 as well as Bluetooth LE. It is powered by an Amlogic chip with an integrated Quad-core 1.5 GHz ARM CPU and a Mali-450 MP3 GPU. It comes with the Alexa Voice Remote, but you can also download the free Fire TV Remote app (Android, iOS, Fire OS) to control the device with your smartphone.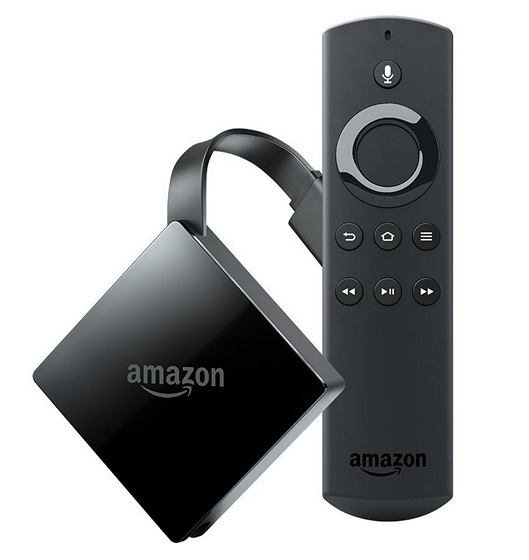 Buy From Amazon: ($69.99)
2. Alexa Voice Remote for Amazon Echo and Echo Dot
The official remote for the Amazon Echo and Echo Dot comes with an integrated microphone for when you are too far away or it's too noisy for your Echo to hear you. It connects to the Echo and Echo Dot via Bluetooth, but is incompatible with the Echo Tap. It comes with dedicated buttons for volume up, volume down, play/pause, previous and next, but its built-in microphone also makes it easy to control your Echo devices through voice even when you're not sitting right next to it. The remote comes with 2x AAA batteries so you can set it up and start using it immediately. Remember, this remote is for the Echo lineup and not for the Fire TV. The Fire TV remote ships with the Fire TV device, but you can also buy a replacement unit for $29.99 off of Amazon.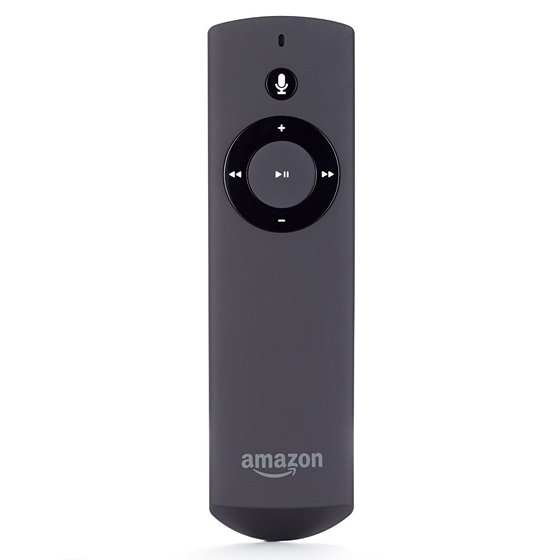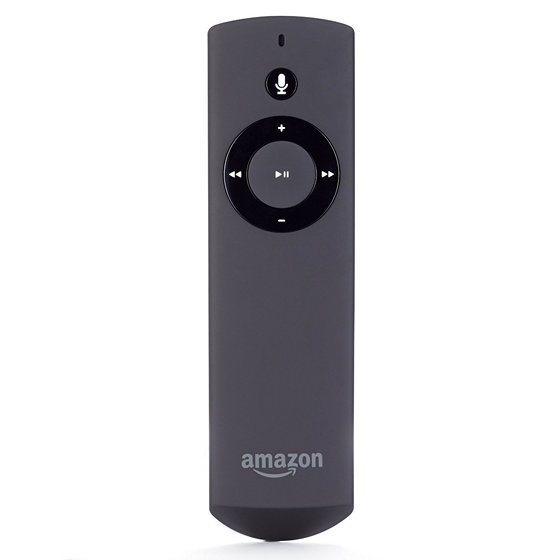 Buy From Amazon: ($29.99)
3. Philips Hue A19 White and Color Ambiance
Smart lights are some of the best-selling smart home products right now, and Philips Hue is pretty much the default go-to brand in the segment. The lineup has something for every taste, every budget and every use case – from the basic to the fancy, and from residential to commercial. You can buy bulbs, lamps, bowl lights, light strips and more as part of the growing Philips Hue range that seems to be getting more popular by the day. The bulbs can be switched on or off, dimmed or brightened, and have their colors changed through voice command via Amazon Alexa as well as Google Home. We're featuring the standard 3-bulb White/Color starter kit with the Philips Hub included, but you can also buy the bulbs separately without the hub, because they work fine with third-party hubs like the Samsung SmartThings Hub featured later in the article.


Buy From Amazon: ($140.48)
4. Nest Learning Thermostat (Third-Gen)
Nest Learning Thermostat is the third-generation Wi-Fi-enabled smart thermostat from the Alphabet-owned American home automation company Nest Laboratories. Considered by many as the best smart thermostat in the market today, the device is compatible with both Google Assistant as well as Amazon Alexa, but is also fully self-sufficient and can be controlled via smartphones, thanks to the mobile apps available on Android and iOS. With the introduction of the 'Works with Nest' ecosystem and the 'Home/Away Assist' features, the Nest Learning Thermostat has only gotten better and more versatile in recent times, making it one of the best smart accessories you can buy for your Echo Dot.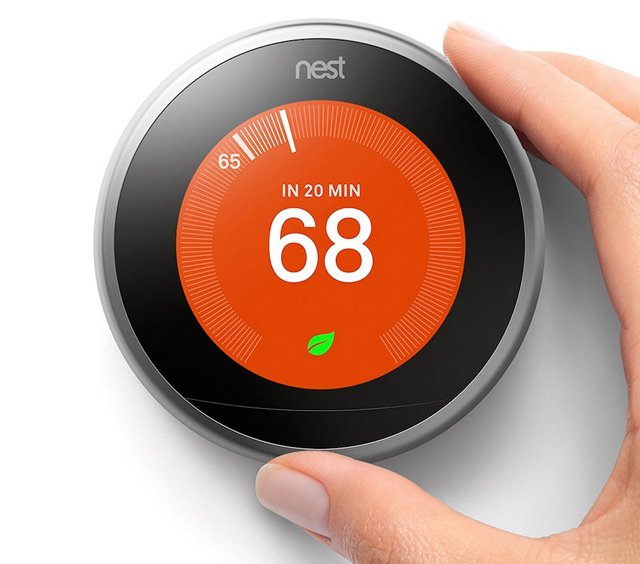 Buy From Amazon: ($246.90)
5. August Smart Lock Pro (Third-Gen)
While there are tons of smart home security products available in the market today, we're featuring something that's not just easy on your pocket, but is also compatible with most single-cylinder deadbolts, which means you don't need to replace any of your existing hardware and keys. The August Smart Lock Pro is the third-generation offering from home automation company August, and comes with a round, cylinder-shaped form-factor that replaces only the indoor portion of your deadbolt, keeping the rest of the older hardware untouched. You can also add an optional smart keypad, a CCTV camera and a Wi-Fi Bridge for seamless operation with its official mobile app (Android, iOS).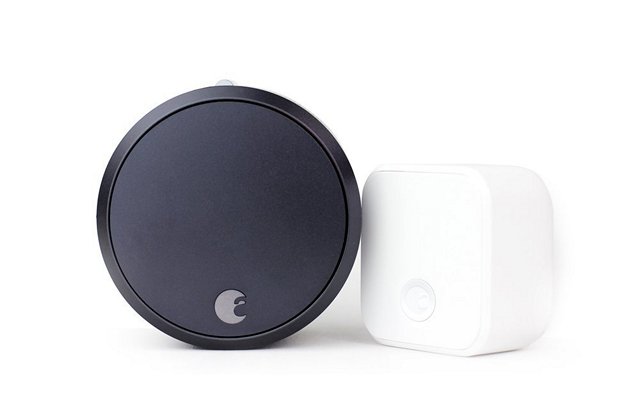 Buy From Amazon: ($279.99)
6. Wemo Mini Smart Plug
Renowned electronics brand Belkin markets its smart home automation products under the WeMo brand, and the Mini Smart Plug from the company is our choice as one of the best products in the category. It can be controlled via Wi-Fi without the need for a separate hub, and comes with a dedicated mobile app (Android, iOS) that you can use to operate the device. The WeMo Mini Smart Plug integrates perfectly with Amazon Alexa, which means you can also use it to turn appliances on or off. Through an 'Away Mode', you can also configure the device to switch lights on and off periodically to make it seem like your house is occupied even when there's no one at home.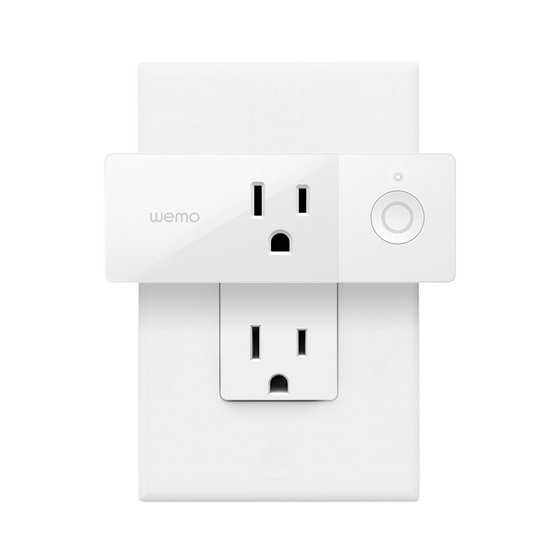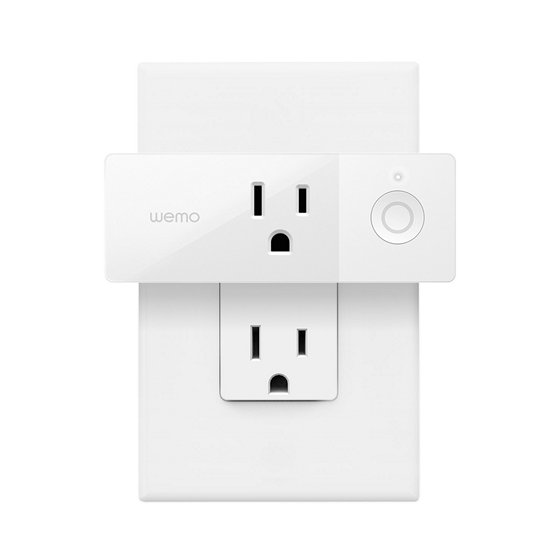 Buy From Amazon: ($34.99)
7. Nexx Garage Door Opener
Nexx Garage is a companion device that can turn your existing garage door controller into a smart device. It works with both Amazon Alexa and Google Assistant, allowing users to operate their garage doors with voice commands. The device also comes with a geofencing feature called 'Just Drive' that can automatically open or close the door by detecting your presence. While the Nexx Garage is rated highly by users on Amazon, do make sure that your garage door opener is actually compatible with the device by going over to the company's dedicated webpage that lists the incompatible brands. However, the company is currently offering to make an adapter that will make your incompatible garage door openers work with Nexx Garage. The device also comes with a mobile app that's available on Android and iOS.
Buy From Amazon: ($99.99)
8. Bose SoundLink Mini II
The Amazon Echo (and its derivatives) may be wireless speakers first and foremost, but their audio quality is nothing to write home about. That holds especially true for the Echo Dot, whose internal speaker is way too anemic for the audio playback to be truly enjoyable. If you want something a bit beefier without burning a hole in your pocket, the Bose SoundLink Mini II is the one to go for. It's got a big sound with deep base, with a Bluetooth transmission range up to 30 feet. It's also got a speakerphone that lets you take calls out loud, while the internal lithium-ion battery plays up to 10 hours on a single charge. You can also opt for the VAUX Cordless Home Speaker ($49.99) if you want something even easier on your pocket or the Bang & Olufsen Beoplay A6 ($799) if you're feeling flush.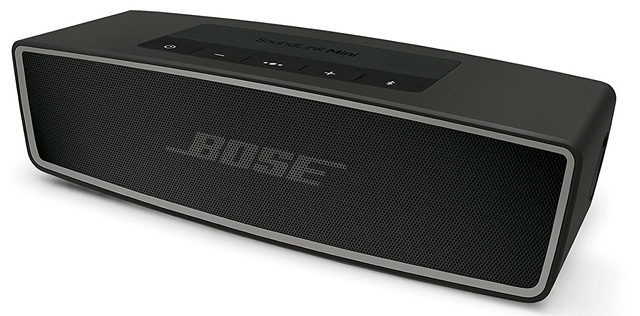 Buy From Amazon: ($179)
9. iRobot Roomba 690
The iRobot Roomba 690 is a smart vacuum cleaner that can be controlled using both Amazon Alexa and Google Assistant, which means you can operate it using voice commands irrespective of the smart assistant of your choice. The device works with a limited range of commands, but they do take care of all the major functions for the most part. You can start, stop, pause and resume cleaning with the help of those commands, and even locate the Roomba or summon it to home base once you're done with the vacuuming. You can also download the iRobot HOME app (Android, iOS) to control your Roomba with your smartphone.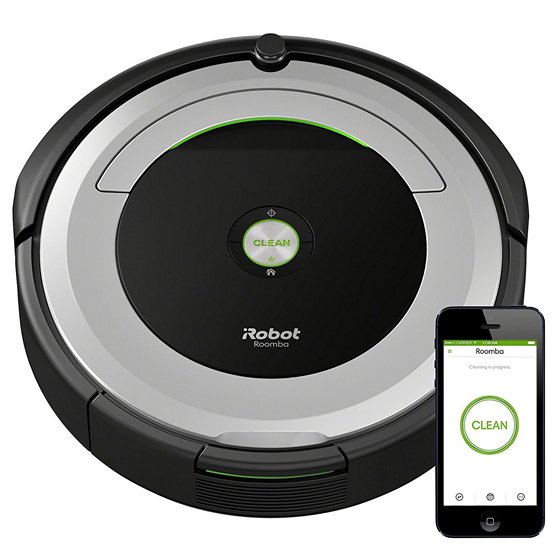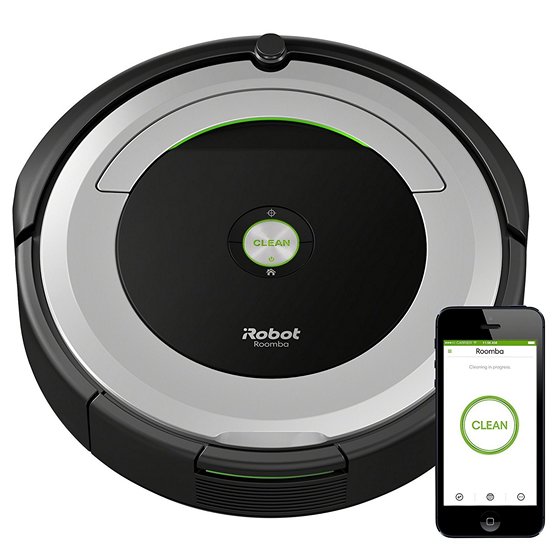 Buy From Amazon: ($324.99)
10. Samsung SmartThings Hub
Samsung's SmartThings Hub is one of the most popular smart hubs available in the market today and, can be used to connect a number of smart electronic devices seamlessly. The list of devices compatible with the Samsung SmartThings Hub is as long as it is varied, and is growing by the day. As of now, the hub wirelessly connects hundreds of compatible smart devices from a large number of brands including, but not limited to Honeywell, Netgear, Halo, Phillips and more. Although Samsung has released a dedicated SmartThings mobile app on Android and iOS, its integration with Alexa means that the hub can also be voice-controlled to operate your Philips Hue smart lights and the Nest Learning Thermostat, making it a great accessory for the Echo Dot.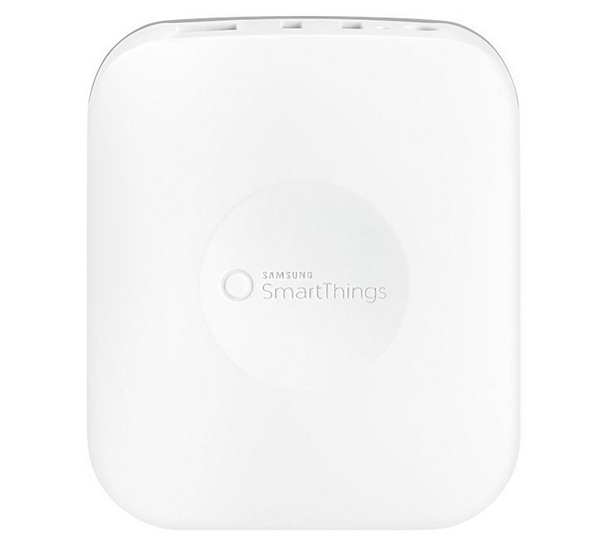 Buy From Amazon: ($79.99)
11. Echo Dot (2nd-gen) Case
Want to spruce up the looks of your Amazon Dot? You can always get an official case from Amazon at pocket-friendly prices. The cases are made out of nylon woven fabric or full-grain leather, and costs between $10 and $20 apiece. There are six available options in all, three in each style. Since it's an official Amazon product, you can expect perfect fit and finish, which means effortless access to all the ports and buttons, as well as full view of the light ring from all angles. Just remember, though, that the cases are compatible only with the second-generation Echo Dot, so if you're rocking the older model, you'll have to look elsewhere.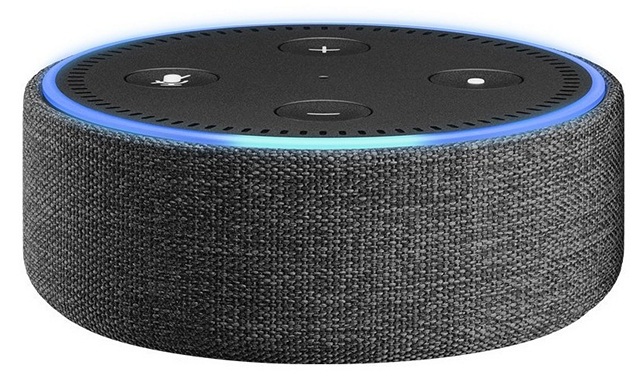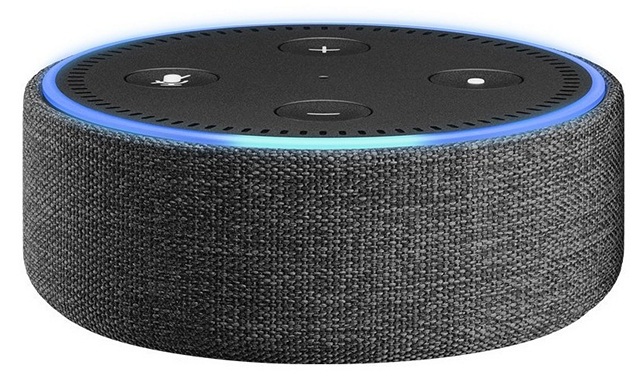 Buy From Amazon: (Starts at $9.99)
12. Vanle Speaker Holder & Wall Mount
With the Vanle Speaker Holder, you can either mount your Echo Dot on the wall or place it on a table-top. It's designed especially for the second-generation model and, helps improve stability with superior durability and protection. The device is also designed to make sure that neither the voice commands nor the speaker output is muffled, which means the audio playback and voice recognition features work as expected. The device is available in four different colors, including coffee, red, blue and black.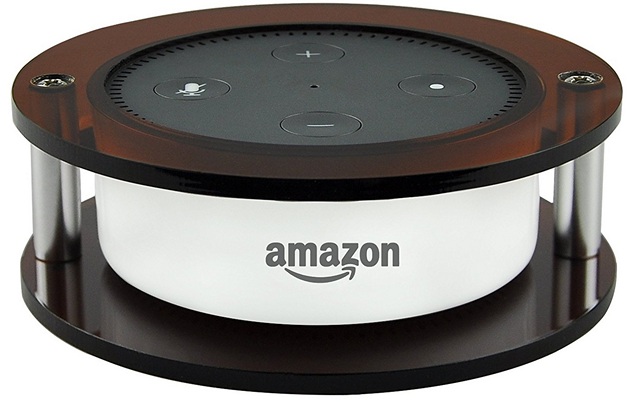 Buy From Amazon: ($11.99)
13. This Dottie Plug-in Mount
Another interesting little accessory for the Amazon Echo Dot is the This Dottie Plug-in Mount that the company says "improves microphones array sensitivity and audio playback". Because you can just literally plug it into your existing wall socket, it requires no tools, causes no wall damage and, keeps your Dot out of harm's way. It's sleek, sturdy and a bit quirky, but nevertheless a cool Amazon Echo Dot accessory that is available in two color options (black and white) and, comes with its own USB power adapter and micro USB cable. Like the Vanle wall mount, this one, too, is only compatible with the second-generation Dot, so do keep that in mind before ordering it.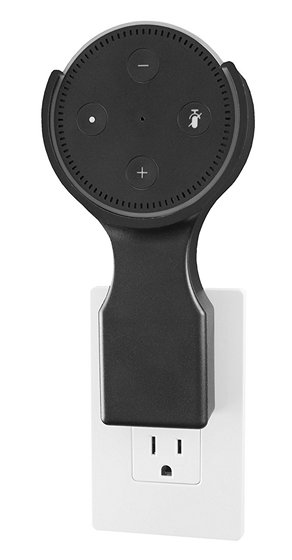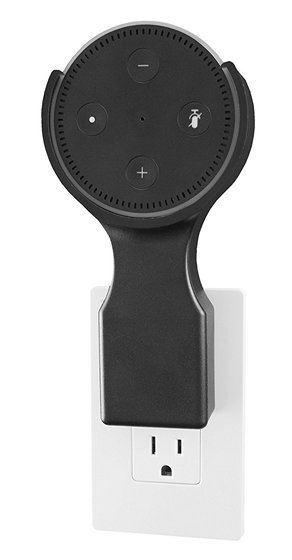 Buy From Amazon: ($19.99)
14. Fremo Evo
Battery Base
Yet another quirky but cool Echo Dot accessory is the Fremo Evo, which comes with a massive 5,200mAh LG battery cell that, according to the manufacturer, enables the Echo Dot to function for more than 6 hours without needing to be plugged in. The device recharges using the Echo Dot power adapter and, attaches securely to Echo Dot by a magnet with no interference. It's intelligent battery management system allows the user to leave the power adapter plugged in without damaging the battery. Not only does the Fremo Evo allow you move your Echo Dot around the house without interrupting the music playback, it's also a great little accessory to have if you're planning to take the Dot to outdoor parties and picnics or anywhere you're unlikely to have access to the power grid for long periods of time.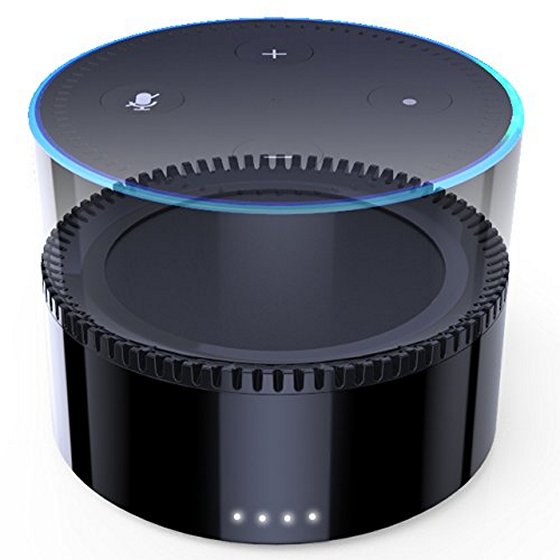 Buy From Amazon: ($24.99)
15. DecalGirl Echo Dot (Second-gen) Skins
DecalGirl skins are made of premium automotive-grade cast vinyl that has a special adhesive backing to prevent air bubbles during installation and leaves no residue on removal. The skins are also fairly tough and, protects the device from minor scrapes and scratches. You can opt for either the high-gloss clear finish "that rivals the reflection of automotive paint or glass", or get the matte/satin finish that has a smudge-proof, silky smooth feel with reduced glare & fingerprints. The skins feature artwork from many different artists and designers, with the 'Electrify Ice Blue' option (shown below) being the handiwork of Australian-born, London-based artist Amy Sia.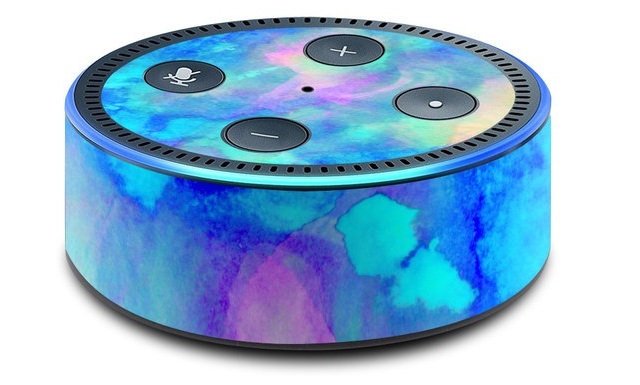 Buy From DecalGirl: ($9.99)
SEE ALSO: Google Home Mini vs Amazon Echo Dot: Best Mini Smart Speaker?
Check Out the Best Echo Dot Accessories to Buy
Amazon's Echo range of smart speakers are already among the very best in the market, and the regular updates to Alexa are only making them more capable by the day. The Echo Dot (second-gen) may be the lest expensive one of the lot, but that doesn't mean it's any less capable than its pricier counterparts, thanks to the native Alexa integration. So if you're already rocking an Echo Dot or are planning to get one in the near future, remember to pair it up with one or more of these accessories to enhance your smart home experience.