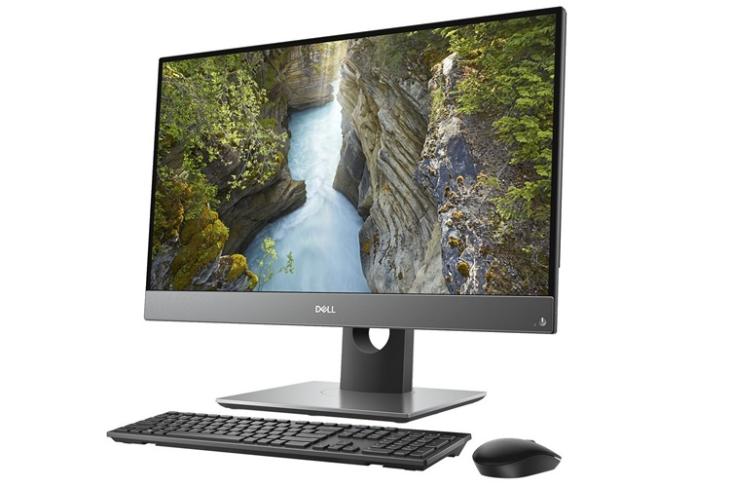 Dell has introduced its latest commercial PC portfolio with upgraded models of the existing Dell Latitude, OptiPlex and Precision workstations.
The company claims that its new 'Dell Precision mobile workstations' are smaller and lighter than their predecessors, but will be able to take workloads that were previously not possible with mobile workstations. Except for the Precision 5530 2-in-1 model, the rest will be available globally from May 22 on the company's official website.
Dell Precision 5530 2-in-1
The Dell Precision 5530 is an all-new 2-in-1 device in the Precision line-up, that will offer a choice of an Intel i5-8305G, i7-8705G, or i7-8706G processor combined with Radeon Pro WX Vega M GL graphics. It will feature a 15.6-inch display, up to 16GB of memory and up to 2TB of NVMe SSD storage. The device's non-replaceable battery is rated at 75Wh, and can be charged via a USB Type-C port.
The pricing and availability for the Dell Precision (2-in-1) is yet to be announced.
Dell Precision 7730, 7530, 5530 and 3530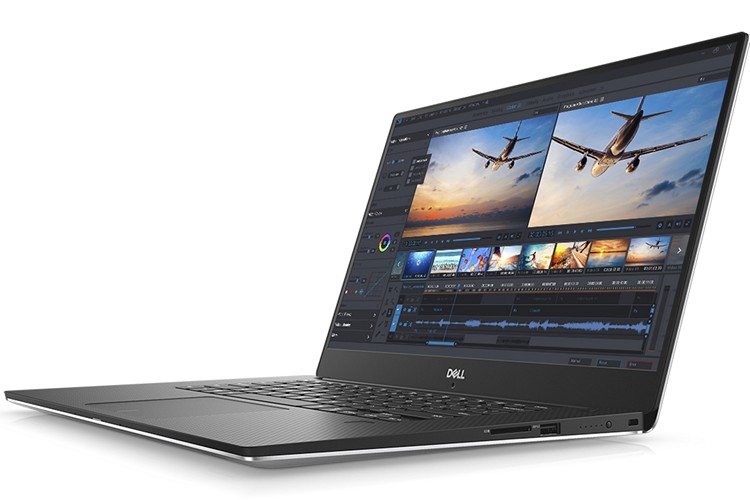 The Precision 5530 can be configured with either an i9-8950HK, an i7-8850H, an i5-8400H or an i5-8300H. The device will support up to a maximum of 32GB, while on the storage front, it will come with an M.2 NVMe SSD alongside either a 2.5-inch SSD or a traditional mechanical HDD. For graphics, the 5530 will be offered with either the built-in Intel HD graphics or Nvidia's Quadro P2000 / P1000.
The Dell Precision 7730 is the company's top-of-the-line model that comes with pretty much the same CPU options as the standard 5530, but has a larger 17.3-inch screen and supports up to 64GB of 2666MHz DDR4 RAM or 32GB of 3200MHz DDR4 RAM. Graphics options for the 7730 include the built-in Intel HD graphics, Radeon Pro WX 7100 or 4150, or Quadro P5200, P4200, or P3200. The device will offer up to 8TB of storage by way of four NVMe SSDs. The 7530 will offer much the same hardware options, but will comes with a smaller 15-inch screen with up to 64GB of RAM and NVIDIA P3200 graphics.
The entry-level device in this series is the 15-inch 3530, which can be configured with up to an Intel Core i7 processor, up to 32GB of RAM, and NVIDIA Quadro P600 graphics.
Pricing for the 3530, 5530, 7530 and 7730 will start at $1,049, $1,459, $1,119 and $1,519 respectively.
Dell Latitude 5491 and 5591 Laptops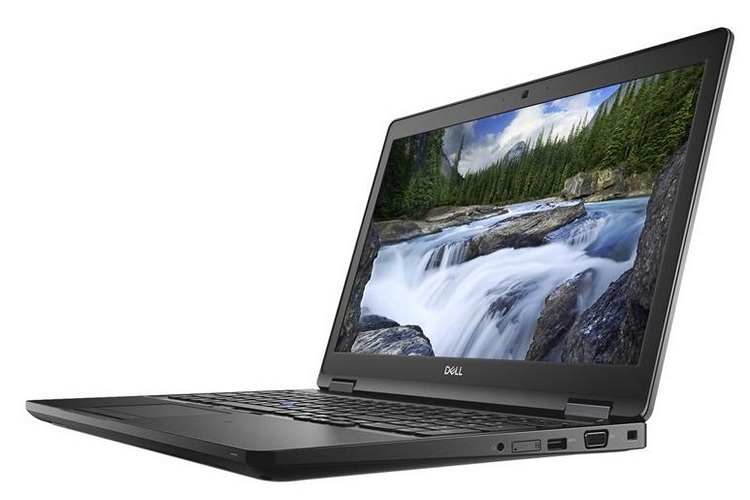 Dell's reliable Latitude lineup also got a bump with the 5491 and 5591 models, which can be purchased with up to 8th Gen Intel Core i5 / i7 vPro processors (H-series), up to 32GB of 2666MHz RAM, unspecified NVIDIA graphics, and optional Thunderbolt 3 connectivity. Storage options will include a range of hard drives to PCIe SSDs.
Pricing for the 5491 and 5591 will start at $899 and $999 respectively.
Dell Optiplex 7760, 7460, 5260 All-in-Ones
Then there are some Optiplex all-in-one options that also got the new Intel CPUs. Options for these devices range from the i7-8700 at the high-end down to the i3-8100 for the entry-level model. In terms of GPUs, users can stick to the built-in IGPU chip or opt for an Nvidia GTX 1050. Max amount of RAM in these devices will be 32GB, while storage options will include NVMe, Intel Optane, and mechanical HDDs, with capacity ranging from a mere 128GB to as much as 2TB.
Pricing starts at $1,300 for the 7760, $1,130 for the 7460, and $869 for the 5260.
OptiPlex 3060, 5060, 7060 and XE3 Desktops
The devices have CPU options ranging from Pentium Gold chips on up to the Core i7-8700, while GPU options range from built-in Intel HD to AMD's Radeon RX 550. They support up to 64GB of RAM, and storage options include SSDs and HDDs only. As for the XE3, it comes with similar hardware options as the 7060, but have more aggressive active cooling and optional dust filters. The company says these are ideal for medical, industrial, retail, and marine applications.
Pricing starts at at $499 for the 3060, $579 for the 5060 and $639 for the 7060. The XE3 Towers and Small Form Factors will be available from $649.
Dell P-series Monitors
Dell has also launched some new P-Series IPS monitors that will be available from June 23 / 25 depending on the model. The devices come with a thin panel, smaller base, USB-C option and improved cable management for reduced cable clutter. The offer a wide 178°/178° viewing angle, and can be fitted with the new Dell Dual Monitor Stand (MDS19) that perfectly fits up to two 27-inch monitors.
Pricing starts at $279.99 for the USB-C models that will be available from June 23, while the standard versions will be available from $229.99 June 25 onwards. The Dell Dual Monitor Stand (MDS19) will be available from June 19 at $189.99.