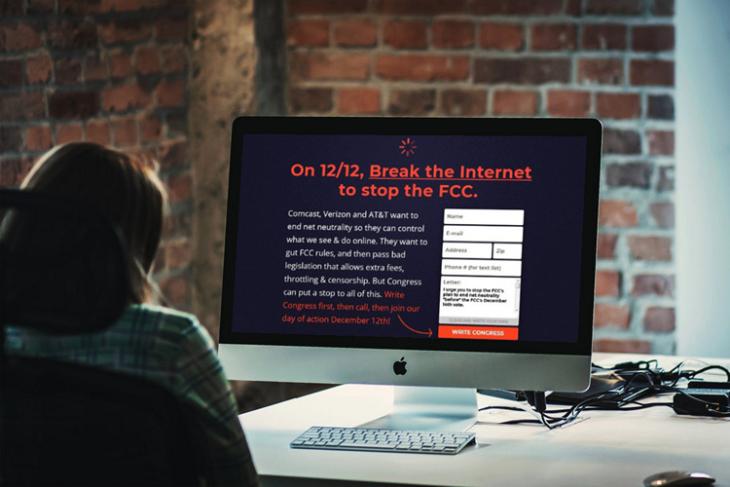 On the 14th of December, the FCC will vote on Chairman Ajit Pai's proposals that he and his backers claim will 'Restore Internet Freedom', but critics are up in arms over what they say is a assault of gargantuan proportions on Net Neutrality – the principle that compels all internet service providers (ISPs) to treat all types of internet traffic as equal without favoring some services or blocking others.
The subject has become a highly-politicized and deeply divisive issue in the U.S. following Trump-appointed FCC chairperson Ajit Pai's controversial decision to dismantle Obama-era regulations that activists say protect the rights of end users and small businesses on the internet. With the draft likely to pass without any amendment, various non-profits on the internet are now joining hands to fight the repeal-and-replace roadmap that hasn't unfortunately grabbed as much mainstream media attention.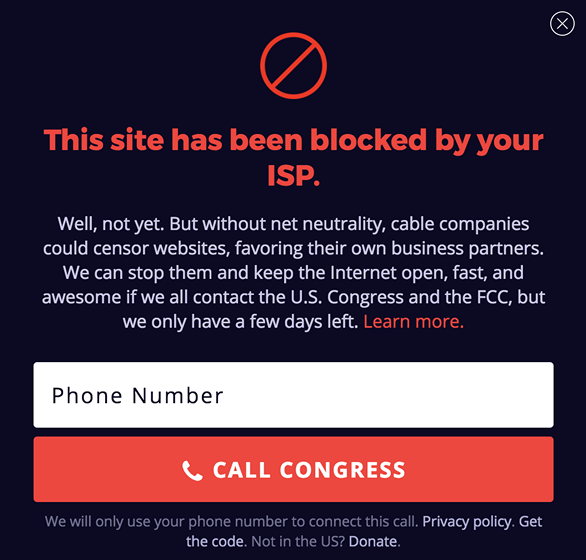 Groups like the Electronic Frontier Foundation (EFF) and the World Wide Web Consortium (W3C) have always supported net neutrality and are organizing a massive 'Break the Internet' protest on December 12th against the FCC's proposed move. The object is to attract the attention of as many internet users as possible to the cause of a free and fair internet, the way it has been for the better part of three decades.
Many of the biggest and most reputable sites like GitHub, Reddit, BoingBoing, Imgur, Diviant Art etc., have already joined the protest and you too, can be a part of the movement by spreading the message through your social media accounts or by embedding any of the 'break the Internet' widgets on your blog with just a couple lines of code added to your site header. The widgets won't actually block, slow down or paywall your content, but will inform people about the burning issue that most mainstream internet users are simply unaware of.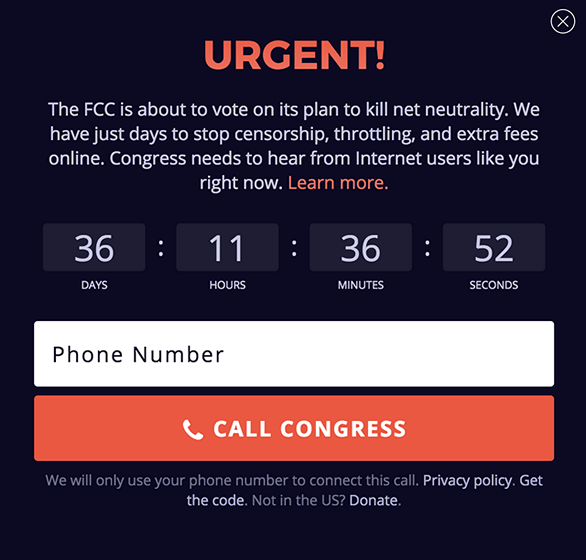 In case you're worried about the impact of these widgets on your site, rest assured that they'll only appear once per user per day and can be easily clicked away. The widgets will also allow your U.S.-based readers to contact their representatives in Congress without having to leave your page.
In case you want to help protect the free internet, go over to BattleForTheNet to know more.