Earlier this week, Xiaomi finally took the wraps off its much-awaited smartphone from the Redmi lineup, the Redmi Note 5. It brings along a more modern design, with a taller 18:9 edge-to-edge display, to the budget segment and it looks just stunning. But the consumer is going to be cautious of the new design aesthetics, so as not to break the screen when it falls or drops from the hand.
While Xiaomi does provide a silicone case to protect your Redmi Note 5 against drops, the Chinese giant has halted its practice of including a screen guard along with it. So, it might be necessary for you to get yourself a screen protector to prevent your display against any scratches. Therefore, we've compiled a list of the 8 best screen protectors you can buy for the Redmi Note 5 right away:
Best Redmi Note 5 Screen Protectors
Note: The prices for the screen protectors may vary depending on the offers or discounts being offered by the company or e-commerce websites.
1. Xiaomi's Official Screen Protector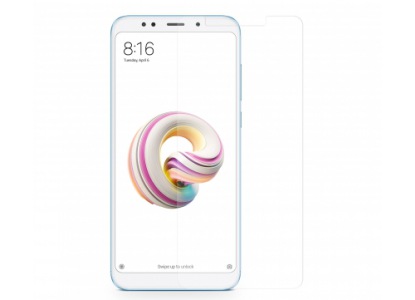 If you're looking to looking for a means to protect the taller 18:9 display against scratches, then you can go ahead and buy a clear screen protector from Xiaomi's official website. The Chinese giant boasts that its screen protector provides enhanced sensitivity and retains close to 92% of color accuracy – so almost negligible disruption to your hands-on experience. It provides an air-tight seal, repelling oil, water, dust, as well as dirt while safeguarding the screen.
Buy from Mi.com (₹129, discounted by 35% right now)
2. Hupshy Tempered Glass Guard
Hupshy is turning out to be a notable accessory maker for Xiaomi and has also released its own tempered glass for the Redmi Note 5. Being only 0.3 mm thick, it doesn't hinder the touch experience and offers you an anti-bubbleproof and anti-glare qualities. It's a premium solution who's oleophobic (oil) coating reduces fingerprint visibility and stops dust from being retained on the screen guard.
Buy from Flipkart (₹130)
3. Ultra Clear Tempered Glass
This tempered glass, as the name suggests, provides scratch protection without sacrificing on the visibility of content on your screen. It makes use of a static adhesive, which will simplify the installation and removal process – leaving no residue is left behind. It also provides you an enhanced resistance against dust, reflection, and smudges.
Buy from Flipkart (₹139)
4. Wellpoint Tempered Glass – White Bezels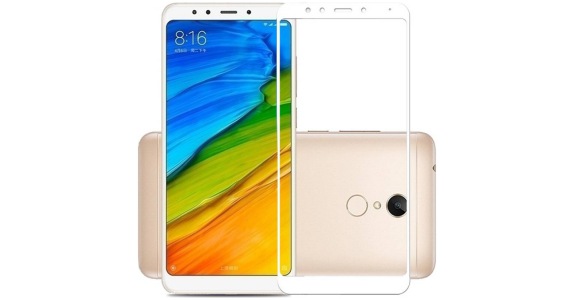 If you're looking to keep the chic aesthetics of your Redmi Note 5 intact, especially for all colors except black, then Wellpoint's tempered glass is the best option for you. It not only provides you the necessary protection against scratches, fingerprint, dust, and UV rays but also brings along white bezels to match the design of your device.
Buy from Flipkart (₹236)
5. CareFone Tempered Glass Guard
Well, if you opted for the darker black shade of the Redmi Note 5, then CareFone has the perfect screen protector on sale for you over at Flipkart. It boasts of a 2.5D glass design which comes with both blackened bezels and precise cutouts for the earpiece and camera. It uses dot-matrix technology for better touch sensitivity and provides you all the protection you need against scratches, UV, oil and other liquids.
Buy from Flipkart (₹129)
6. Flipkart SmartBuy Tempered Glass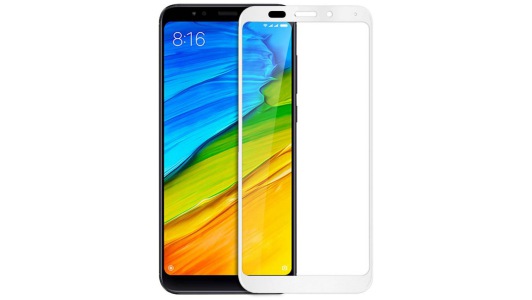 Being the exclusive partner for Redmi Note 5's flash sale, Flipkart has also pounced on the opportunity to attract prospective buyers into buying its own-brand screen protectors. It's been made from Japanese glass with 9H surface hardness, coupled with 2.5D edge design for a sealed application. It also has an oleophobic coating that makes it resistant to smudges and fingerprints, providing you a clear and vibrant experience. Though, it costs a tad more than other screen protectors.
Buy from Flipkart (₹399)
7. Gadget Hub Tempered Glass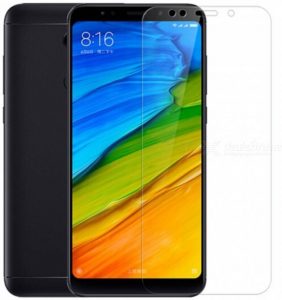 This screen guard from Gadget Hub is made from highly persistent and transparent materials from Japan, with 8-9H surface hardness. It uses an environment-friendly adhesive, which leaves no residue or corrosion marks on removal. The said tempered glass not only uses a SMART process for protection against abrasions or scratching, but also has an oleophobic coating that will prevent fingerprints and other contaminants.
Buy from Flipkart (₹149)
8. 
Systek Edge to Edge Full Screen Protector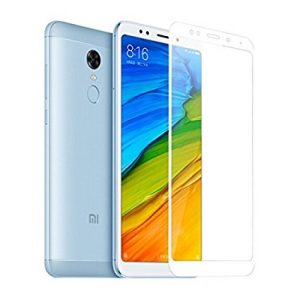 Systek's 3D tempered glass is precisely designed for the Redmi Note 5 and extends you a crisp viewing angle and optimal protection against screen cracks during drops. It uses materials featuring 9H hardness and superior anti-scratch protection, helping your display remain clear and vivid. It uses dot-matrix technology to polarise the rainbow effect and oleophobic anti-smudge coating to keep the display clean.
Buy from Amazon (₹399)
SEE ALSO: 6 Best Xiaomi Redmi Note 5 Case And Covers You Can Buy
Protect Your Redmi Note 5's Modern 18:9 Screen
Over the course of 2017, we've adopted the taller and more modern 18:9 aspect ratio for our smartphone screens. This trend is now making its way to the budget segment and the people will now grow more cautious of drops and falls which may eventually crack up their screens. So, if you're planning to buy the Redmi Note 5, I hope the aforementioned list will help you find a fitting screen protector to along with your device.