After much speculation, Xiaomi finally released the latest device in its much anticipated and best-selling Redmi lineup earlier this week. The Redmi Note 5 sports the modern 18:9 display and spices up the budget market for consumers. While the Chinese tech giant has now also incorporated Corning Gorilla Glass to further enhance the durability of the Redmi Note 5, we all know that most modern phones are fairly fragile.
One drop and one heartbeat are all it takes to realize that our phones are prone to cracks and need a sturdy case for protection. Xiaomi took care of this shortcoming by including a simple silicon case with the device, but it's possible that you want something more reliable or fancy instead. That being the case (see what I did there!), here the 6 best Redmi Note 5 case and covers you can buy right now:
Best Redmi Note 5 Case And Covers
1. Xiaomi Official Hard Back Case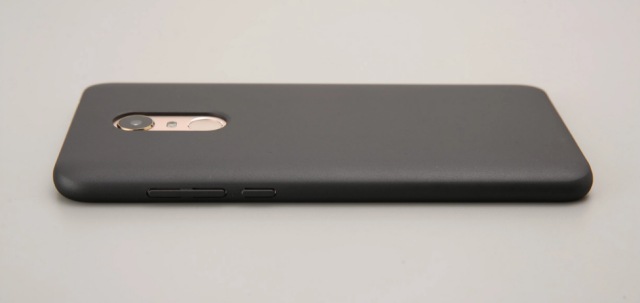 If flimsy cases are not your style, then Xiaomi has even made a "matte-finish hard back case" available on its official Mi.com website. It boasts that the said case has been built for consumers, with both comfort and durability in mind. The case is said to be drop, water, as well as dust resistant but its sleek aesthetic preserves the curved lines of the Redmi Note 5. It brings a microfiber inner lining, so as won't leave scratches (or smudges) on the rear of the device. It is also available in two colors, i.e black and blue.
Buy from Mi.com (₹349, discounted by 30% right now)
2. Lilliput Clear Silicone Case
The Redmi Note 5 is available in attractive new Blue and Pink colors, which you may want to flaunt among your social circle. But, you may not willing to compromise on the protection of your device so it means a soft TPU clear case will be your best choice in order to keep your newly bought device safe from falls, bumps and wear and tear. It'll surely add some weight to your sleek Redmi Note 5 but will surely both of its purposes.
Buy from Flipkart (₹179)
3. Hupshy Soft TPU Back Cover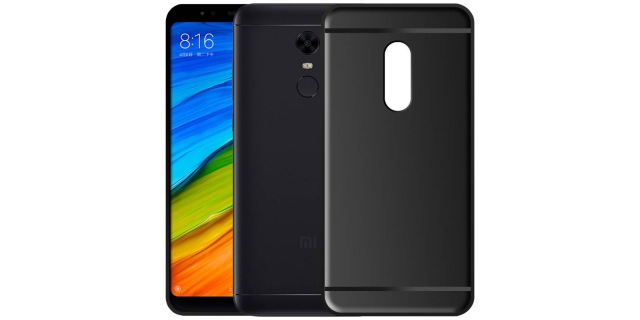 During a flash sale, there's a high possibility that you were not able to get your hands on the black variant of the Redmi Note 5. It's then you can opt for this black silicon back case, with defined antenna lines, from Hupshy to add some necessary style, as well as protection to your device on a budget. It doesn't compromise on the usability and provides resistance against scratch marks and abrasions from sudden drops.
Buy from Flipkart (₹160)
4. Hupshy Leather Textured Case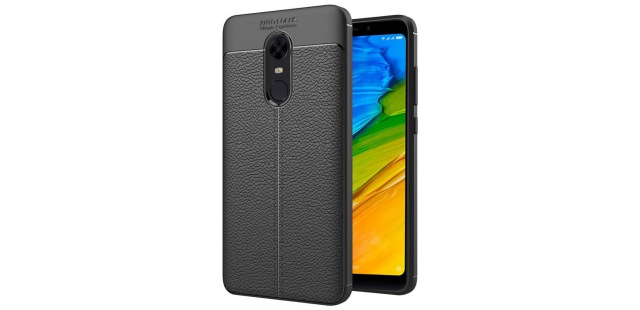 Not too interested in dull plastic or silicone cases? Well, we've (or Hupshy, to be honest) got you covered and brings a back case with a stylish stitched leather finish to the table. Manufactured using treated TPU, this case will not only provide you any resistance against stains, dirt and tears but will also make others stop and take notice. It'll provide you a great grip with minimum slippage, while also providing you easy access to buttons and ports.
Buy from Flipkart (₹130)
5. Lilliput Multi-Purpose Rugged Cover
If you're someone who's too clumsy and keeps dropping their device on the regular, then Lilliput's rugged case should offer you some peace of mind. It still utilizes the same superior grade virgin plastic to make a soft TPU shell case, with add-ons, accessible to you. You can either use the whole heavy-duty package with a built-in kickstand and its grippy grooved back or remove the outer shell to use it solely as a bumper case for added protection at the corners.
Buy from Flipkart (₹179)
6. Hupshy Simple Black TPU Cover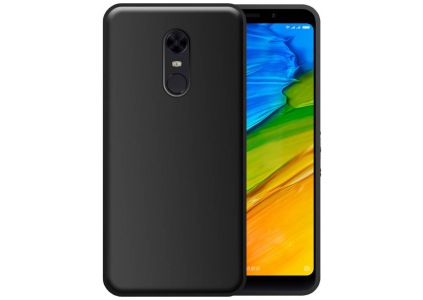 Not especially looking for something flashy for your new phone and just want some basic protection? Then, this simple black-colored silicone soft TPU case is what you need to purchase and stay contempt with the added protection for your Redmi Note 5. It will slip onto the back, mold around the phone's curved design, and provide you immunity against heart-stopping drops or scuffs from regular use. It gives you a sophisticated look, without compromising on the looks of your device.
Buy from Flipkart (₹130)
SEE ALSO: 8 Best Xiaomi Redmi Note 5 Screen Protectors You Can Buy
Best Redmi Note 5 Case And Covers You Can Buy
The Redmi Note 5 is possibly one of the better budget smartphones to launch in 2018 and we can expect it to be adopted by various dedicated Xiaomi users. The phone will retail via scheduled flash sales, as usual, so you can pair your purchase with some added protection in the form of any of these cases. This is a basic collection of cases and we'll be updating it as more cases become available for the Redmi Note 5 over the coming weeks.