Without a doubt, antivirus applications can be considered as one of the "must have" programs for any computer. They help in securing your PC (and the data on it) against all kinds of viruses, spyware, and other bad stuff. Now, you can rest assured if you have a capable antivirus program installed on your computer, but what if you have to work on another PC (e.g. a computer in a public library), that doesn't have an antivirus software installed, and even download files off it?
Not a problem, as you can use a portable antivirus software. Like most portable apps, these don't need to be installed to use, and can be carried anywhere in USB flash drives. Excited? Sure you are, but before getting to the listing of the best portable antivirus software, check out a few important points about them.
Some noteworthy points
For most portable antivirus programs, you have to download/update the virus definitions database manually.
Since they are not constantly running (like traditional anti-malware programs), portable antivirus software don't have "real-time" scanning. This means that you have to scan files and folders manually.
Best portable antivirus software
1. ClamWin
Totally free and open source, ClamWin is one of the better portable antivirus programs available. It is powered by the extremely well-known ClamAV engine, and backed by an automatically updated (on network connectivity) virus definitions database. You can specify certain file types to be included/excluded from the scan, and other features include email alerts, and the ability to automatically unload affected programs from the memory. It is worth noting that by default, ClamWin only "reports" the infected files/programs; however, it can be easily configured to quarantine or delete them automatically.
Download (via PortableApps)
2. Norton Power Eraser
When it comes to antivirus programs, Norton (by Symantec) is a legendary name, and the Norton Power Eraser does it full justice. It's a lightweight, standalone utility that can quickly detect and remove even the most aggressive of the viruses. In addition, it can get rid of unwanted applications of root-kits. But perhaps the most unique feature of Norton Power Eraser is Reputation Scan, which can be used to send a specified file/folder to a Symantec server, so that it can be scanned by signature-based detection engines. You can even configure it to scan a particular OS, if your PC has more than one Operating System installed.
3. Comodo Cleaning Essentials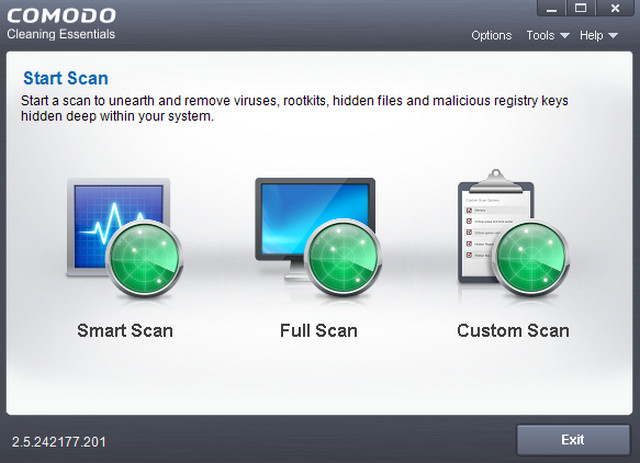 Looking for a powerhouse anti-malware application for using on the go? Comodo Cleaning Essentials is all you need. It can scan (and remove) everything from viruses to bad registry keys to root-kits, and integrates with Comodo's cloud scanners to provide real-time safety reports about unknown processes. It also has a KillSwitch sub-module, which lets you analyze running programs and network connections for malware, and force terminate them, if they are affected. Then there's the Autorun Analyzer, which can be used to handle services & programs that are loaded at system startup.
4. McAfee Stinger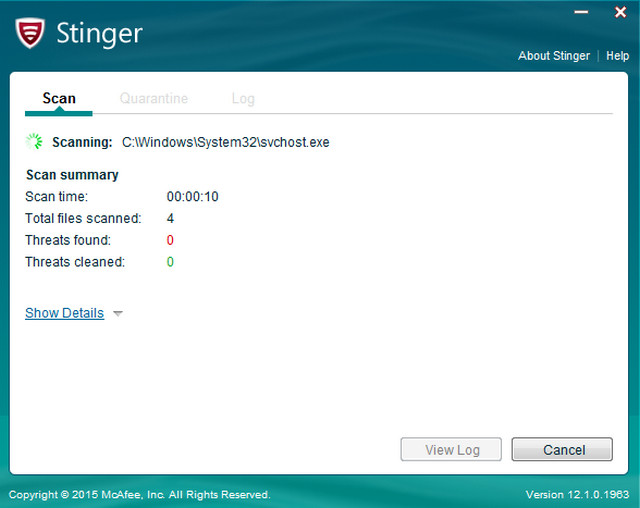 Simple yet powerful, McAfee Stinger can scan (and remove) root-kits, registry modules, boot sectors and a lot more. If any threats are found, the standalone program can be configured to execute different actions (remove, repair etc.), as requited. McAfee Stinger also integrates Global Threat Intelligence, a cloud-based service that enables threat prediction based on activity from numerous sensors worldwide, and an extensive research team. It can even be used to detect a specified list of malware. Oh, and here's a really interesting fact – It comes from Intel Security, the world's largest dedicated security technology company.
5. HitmanPro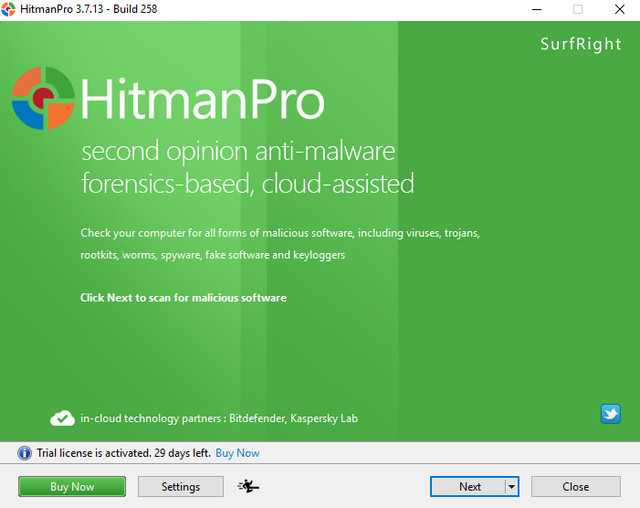 There are times when you scan a file with your trustworthy antivirus programs, and it's good. But you still want a bit of a second opinion. That's where HitmanPro comes to help. It's a "cloud-connected" antivirus that matches files against updated online database(s) having signatures of the latest malware. Its cloud infrastructure includes databases from industry leaders like Bitdefender and Kaspersky Lab. In addition to that, it has a Kickstart sub-module which can be installed on any USB flash drive, and used to remove malware from PCs that don't start properly.
6. Emsisoft Emergency Kit
It's not the lightest thing out there, but Emsisoft Emergency Kit packs in some serious punch for removing all kind of viruses, key-loggers etc. from any computer. Perhaps its stand-out feature is that it includes two virus scanning engines, one its own, and the other from Bitdefender. This enhances both its overall detection efficiency and speed. In addition to that, it also includes a command line scanner (with support for all standard features like Direct Disk Access), which is perfect for running batch scan jobs.
SEE ALSO: 5 Best Spyware Removal Software
Secure data against malware when on the go
Given how valuable digital data is, it's imperative that it's protected against viruses, spyware etc. at all times. And the portable antivirus software discussed above ensure just that, even when you have to work on PCs that don't have any anti-malware programs installed. Give these a shot, and let us know your favorite(s) in the comments below.