There are situations that make us say "It's a small world", like when you meet someone at an unexpected place. However, if you are looking for a long-lost friend or for that one person you met at the airport, you might agree when I say that the world isn't that small after all. Thankfully, as we all know, the web is a place where you can get most of your answers.
Well, there are several people finder services that let you search for people and get details about them. Apart from finding people that you are looking for, the people search engines can come in handy when you are looking for a roommate or starting to work with someone. So, without any further ado, here are the 15 best people search engines you should use.
Note: Some search engines mentioned on this list work better in some countries like the USA, UK, and more. Do check if your country is supported or not before buying a paid subscription.
Best People Search Websites You Should Use (Updated 2023)
Before we go ahead, take a quick look at all the people search engines to find a person. You can click on the link below to move to the relevant website easily. After that, go through our explainer and find out why you should use people search engines to your advantage.
List of People Search Websites You Should Use
1. Truthfinder – Overall Best People Search Engine
Truthfinder is a people search engine that offers accurate information from a variety of sources. You can search for police records of an individual, check court records, photos from social media, contact information, and much more.
More than connecting with people, Truthfinder is about finding people online. For example, if you are moving to a new location then Truthfinder will be a better pick as compared to other best people search engines we've enlisted. It uses information from Federal, State, and County data sources. However, it is to be noted that Truthfinder is a US-only service.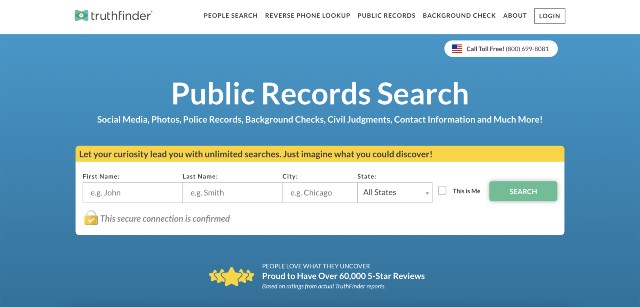 Truthfinder also has some great tools like reverse phone, address lookup, dark web scan, and more. Earlier, there was a Family Tree feature as well, but that is no longer available. Basically, if you are in the US then Truthfinder seems to be the best option for reconnecting with long-lost friends or simply for avoiding scams. Having said that, keep in mind, the service is not entirely free. For free users, you can only see basic information like age and possible location. In addition, the search takes considerable time to show the results as the information is sourced from several sources before a final report is compiled.
Like other people search engines, Truth Finder also prohibits its users from using the product for any kind of purposes that require FCRA compliance.
Pros
Best for background checks
Accurate US-only results
Huge database of criminal and court orders
Multiple tools including reverse phone
Cons
Takes considerable time to show results
Pricing
Starts at $28.05/month
2. Intelius – People Search, Lookup Phone Numbers, & Background Checks
Intelius is one of the best people finder services out there that has you covered on most fronts. Be it the usual people search details, email lookup, social network search, property records, background check, criminal records, or reverse phone lookup. The results are great too, thanks to Intelius' robust database. Moreover, the website claims that the searches are secured using a 256-bit encryption connection.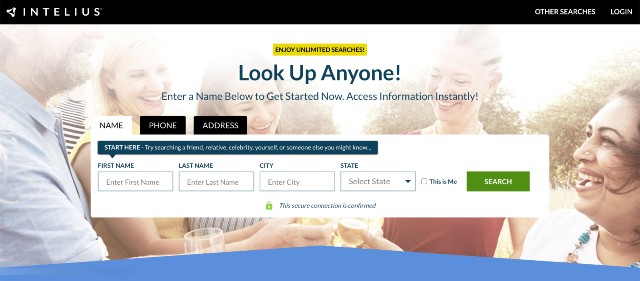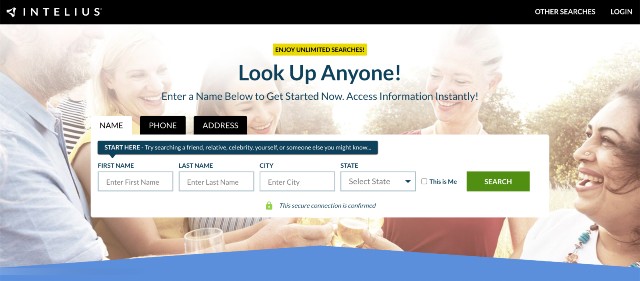 That being said, the drawbacks of Intelius are that it is not free and the results are only catered to the US. There are different subscriptions offered by Intelius by combining the several services it provides. For example, the subscription for detailed people search and address lookup with location details, ownership history, crime stats, and evictions, costs $29.78 per month. However, if you just want a reverse phone lookup, Intellius offers that for $34.95 per month.
Pros
Reconnect with old friends
Review property data
Exhaustive criminal and court records
Best for background checks
Cons
Pricing
Starts at $29.78/month
3. US Search – Best Way to Search People in the US
US Search is a reputable website for finding people across the US. It has a simple UI where you just need to enter either name, phone number, or address and you will get results within a few seconds. If you want, you can provide additional information so that it can filter the results much faster. In my brief usage, the website was able to locate the individuals for whom I was looking.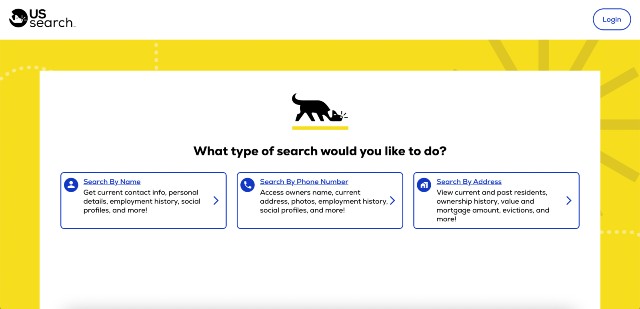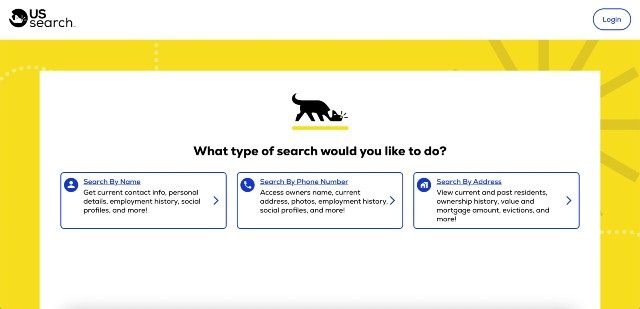 Again, just like other people search engines, for free users, it only shows age, places where one has lived, and possible relatives. If you want complete information like recent addresses, and phone numbers then you will have to pay a monthly subscription which starts at $19.86 and allows access to unlimited reports.
And if you want to do a full background check then the pricing goes even higher. To sum up, US Search has a vast amount of data and it's one of the oldest and most reliable people search engines out there.
Pros
Affordable service
Pretty fast
Best for US-based searches
Oldest database
Automatic filter
Cons
Limited information for free users
Pricing
Starts at $19.86/month
4. BeenVerified – Background Checks, Public Records & People Search
BeenVerified is one of my personal favorite people search websites, thanks to its simplicity and feature-set that make it stand out against other people finder services. With BeenVerified, you can search using names, email addresses, phone numbers or locations.
The platform brings you all the details you might expect, like social media accounts, pictures, friends & connections, professional records, address history, background records, etc.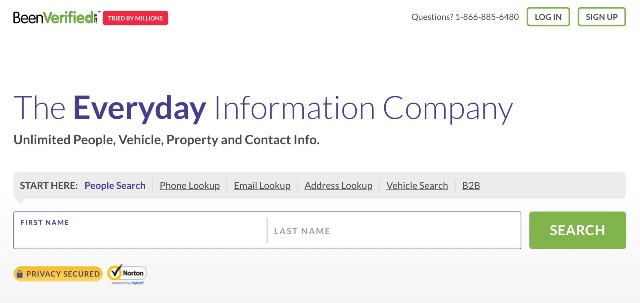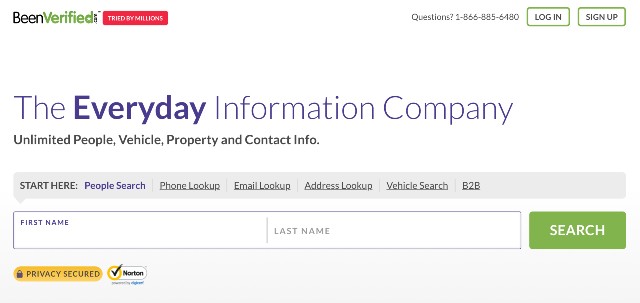 While the basic details can be checked by just signing up for an account at BeenVerified, if you want a full report on someone's background like criminal records, court records, and more, you will have to get a membership ($26.89 for one month).
BeenVerified brings you details of people from all over the world but some features might be limited to the US. It's available as a website, as well as a mobile app for Android (Free) and iOS (Free).
Pros
Combines social graph and public record
Authentic information
Offers criminal record
Affordable service
App available for smartphones
Cons
Pricing
Starts at $17.48/month
5. Pipl – People Search and Identity Verification
Pipl is arguably the most popular people search engine and deservedly so, considering it works in almost all countries and offers very accurate results. The platform lets you easily get professional, social, and contact info.
You can find people using their name, email, username, or phone number. While Pipl was earlier available for free, it is no longer the case now. This people finder website is more of a professional identity information service and works accordingly.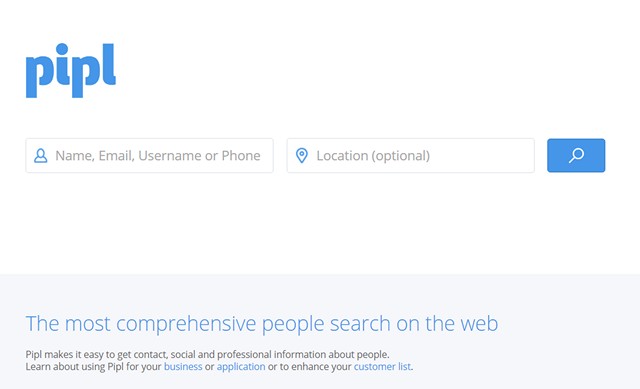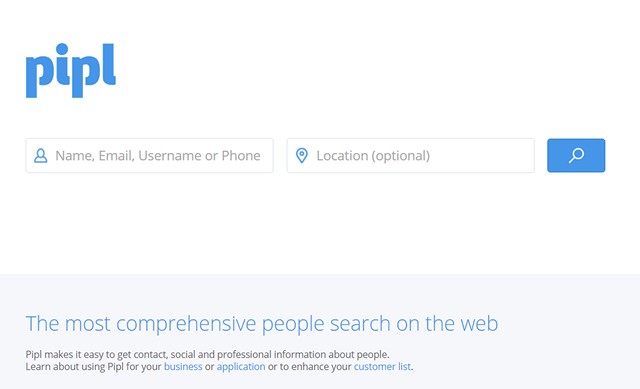 While it is highly efficient and could be regarded as one of the best search engines to find a person, it is not like other people search engines mentioned in this list. Pipl is now limited to professional users. The company also makes it clear on its website that the service is not intended for personal, non-commercial purposes. Which is why it offers APIs that can be integrated on websites and applications for search services.
Pros
Accurate information
Free search for 5 days
Social media linking
Minimal information required
Available worldwide
Cons
Not intended for personal use
Pricing
NA
6. TruePeopleSearch – Free People Search Engine
If you're looking for a free people search engine, TruePeopleSearch should be your destination. This website is quite easy to use as you can search for people using name, phone number, or address. Simply type in the required details and you will get search results in a jiffy. You can adjust the age to further refine search results. One of the biggest reasons why I prefer this people search engine is that it is completely free to use, unlike other alternatives. You get addresses, phone numbers, and even email IDs for free using TruePeopleSearch.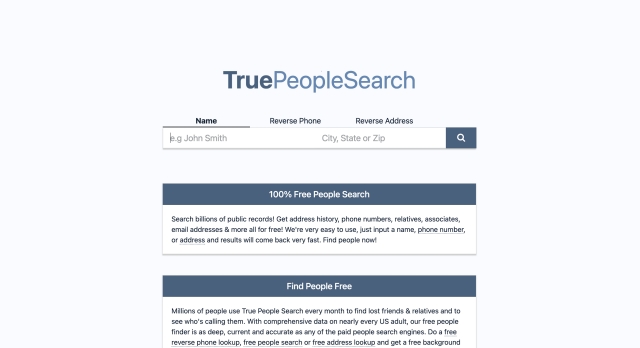 Since it is a free people search engine, there are no extensive options for searching. For example, for a background report that includes court records, criminal data records, property records, and more, TruePeopleSearch relies on BeenVerified.com and you'll have to shell out some money for the detailed report. Nonetheless, it is a great tool if you want to search for the address/phone number or email ID of a person by just using their name. Also, TruePeopleSearch offers an Android app (free) as well. Unfortunately, there's no iOS app but you can add it to your iOS device's home screen by using a browser.
Pros
Free people search engine
Simple user interface
No account required
Android app
Cons
Detailed reports are paid
No iOS app
Pricing
Free
7. Spokeo – Search and Reunite People
Spokeo is another popular people search engine that shows you details from white pages listings, public records, and social networks. You can search for people in Spokeo using their name, email address, phone details or location.
The area where Spokeo really shines as compared to other people search sites is its massive collection of data. As the website claims, the reports are prepared from 130 million property records, 6 billion consumer records and 120+ social networks. It is a good tool to learn about online sellers and connect with lost friends by finding their information online. Also, Spokeo says it uses proprietary deep web technology to search over billions of records.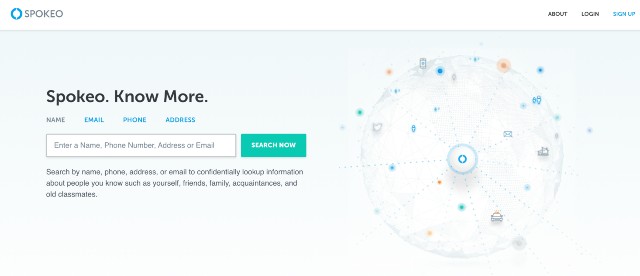 The service has a paid subscription, starting at $29.95/month. However, before you purchase the subscription, do note that it works only in US. I mean, you can use it outside the US but its results are US-based.
So, although I was able to use the service without using any VPN, I was not able to find any of my friends as they don't live in the US. However, I was able to find my cousin brother who reside there. If you are searching for people in the US, this is one of the best people finder services that you can use.
Pros
Best for connecting with people
US-based searches
Basic results for free
Easy to use
Cons
Pricing
Starts at $29.95/month
8. FastPeopleSearch – Free People Finder
FastPeopleSearch is another free-to-use people search engine that comes with an easy-to-use interface and outputs information accurately. You can begin searching for people by name phone number or address. The website shows US-only results which means you cannot use it to search for people globally but it works flawlessly if you're searching for a person from the States. As mentioned on the website, the search results are driven from 16.5 billion records, which is a huge data set! You can reverse search phone numbers and also search people using their addresses.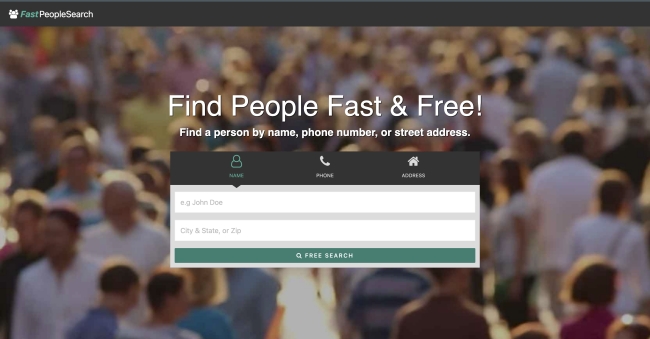 However, do not that FastPeopleSearch is not a consumer reporting agency and cannot be used for employment, credit or tenant screening, or other related purposes. In case you're looking forward to finding a long-lost loved one or want to get the address of an official, FastPeopleSearch gets the job done instantly.
Pros
Free people finder tool
Huge database
User-friendly interface
Cons
Limited to US-only searches
Paid detailed report
Pricing
Free
9. Instant Checkmate – Background Check
Instant Checkmate is more of a public records search service but it's still handy if you want to know about important details of a person. The US-only people search engine lets you easily check a person's criminal records, related court documents, addresses, age, phone numbers, etc.
It brings you data from online profiles, federal data sources, and state & country data sources. The results are pretty great, thanks to Instant Checkmate's advanced search tech. All the details around a search are compiled in a neat report which is helpful.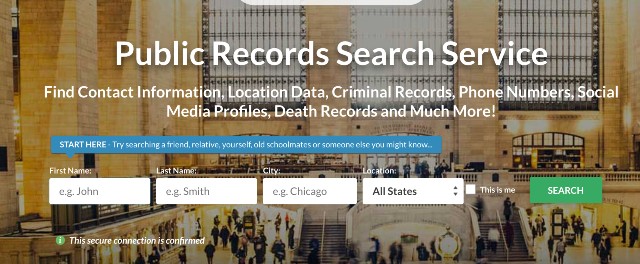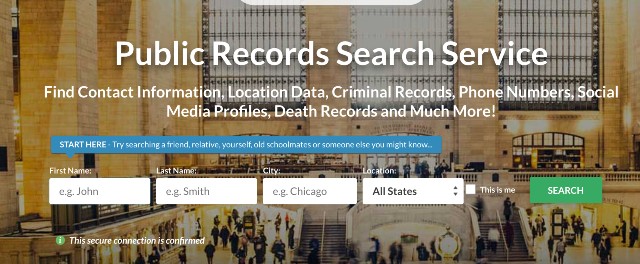 Instant Checkmate is one powerful service and while it seems a bit overwhelming with all the details around background reports, it can be used as a people finder service too. However, you can only get the reports after you've bought one of the subscriptions, starting at $35.12.
Pros
Search through publicly available data
Best for criminal and background checks
Advanced search filters
Access property data
Cons
Premium price for detailed data
10. PeopleFinder – Get Addresses for Free
If you want to reconnect with people with whom you have lost contact then PeopleFinder is a great platform that you must try. It has indexed millions of publicly available data including federal data sources, state data sources, and country data sources which helps in accurately identifying an individual. On top of that, PeopleFinder uses Intelius' backend service for a more detailed report.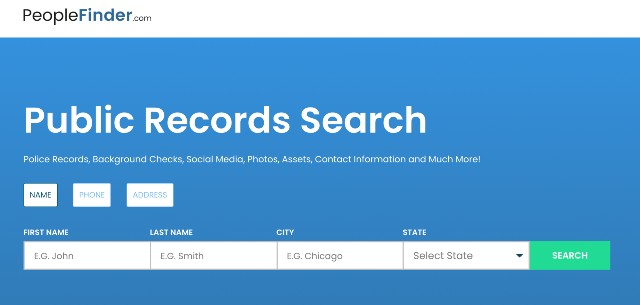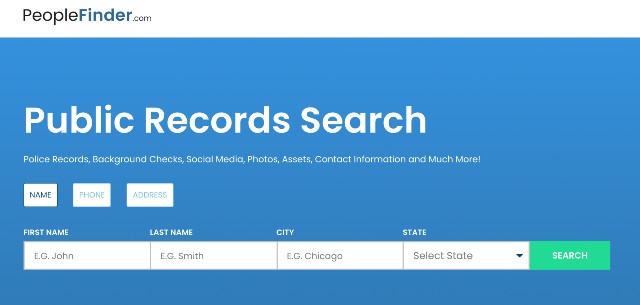 What I like about PeopleFinder is that it offers a complete address even for free users, which is rarely found in other people search engines mentioned here. If you choose to pay $24.86/mo then you can access unlimited reports in a month that include financial information, relatives, phone numbers, court records, and much more. So if you are looking for a people search engine that offers decent information then just go for PoepleFinder.
Pros
Recent address available for free users
Quite affordable
Intelius-backed service
Check criminal and social records
Cons
Search results can take considerable time
Pricing
Starts at $24.86/month
11. Whitepages – Find People, Phone Numbers, Addresses, & More
Whitepages needs no introduction. It is much more than just a person finder service. It's also a great tool for users who want to get more than just social or professional information. The website brings you detailed background reports on a person that includes info like contact, addresses, properties, court & criminal records, liens & judgments, and more.
If you are just looking to find a person, Whitepages is still a great service, as it offers details about family members & associates, current contact details, etc. You can find a person using name & location, phone number, address, or business. Moreover, White Pages has a dedicated tenant check service fort hose who want to check information about tenants on the internet. So, yeah it's a very powerful tool. You also get both Android (Free, offers in-app purchases) and iOS (Free, offers in-app purchases) apps to search on the go.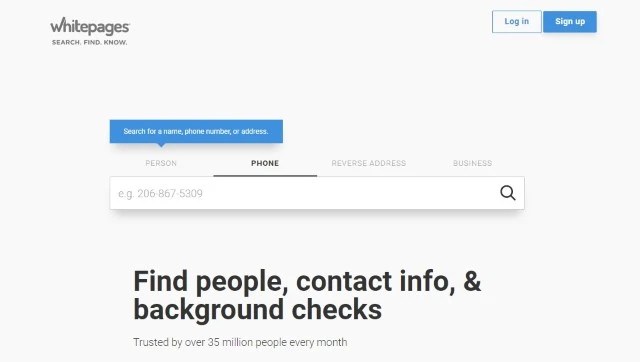 While details like address, family members, locations, etc. are available for free, if you want a full background report, you will have to get the premium subscription, starting at $4.99/month.
Also, the premium service of the website is only available in the US as the service works best there.
Pros
Best for hiring employees, tenant information
Accurate contact information
Basic info for free users
Global search available
Cons
Expensive
Limited dataset
Pricing
Free, Premium plan starts at $4.99/month
12. LinkedIn – Professional Profiles and Work History
If you are looking to search for people through their professional details, LinkedIn is the best option there is. The Microsoft-owned service features some great search capabilities, not everyone is aware of. You can search for specific keywords with names & location, use Boolean searches, and more.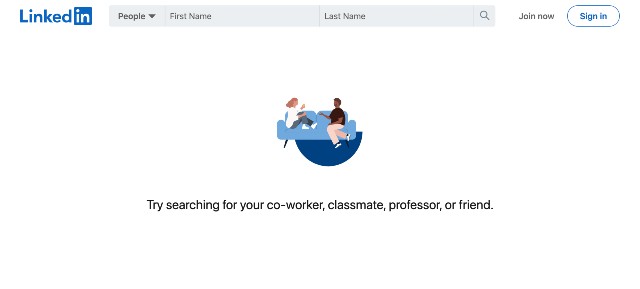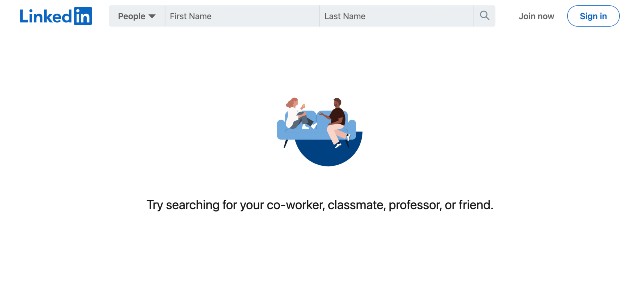 The search page on LinkedIn also features a very handy sidebar, which lets you use filters to refine your search. So, if you are looking for a person you met at a professional meeting, LinkedIn should help you find him/her with ease.
Pros
Excellent platform for employers
Get professional details
Handy sidebar for filtering
Personalized recommendation
Cons
Premium subscription needed to get the best out of it
13. Quora – Best way to find like-minded people
Another option worth checking out is Quora. Although Quora is originally a question-and-answer website where you can write and ask answers, you can make a quick Quora lookup to find who you're looking for, especially if the person is interested in reading or writing. All you have to do is open Quora and search for the person's name.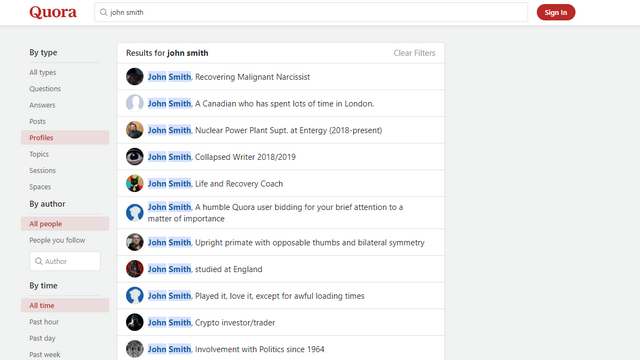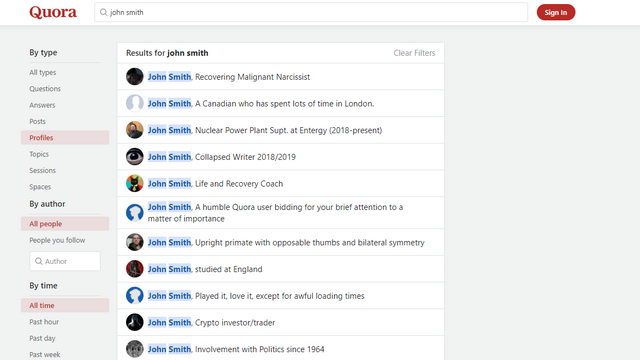 You can narrow down the results by switching to 'Profiles' from the left-side menu. If the person has filled in all the basic details, you can easily find the profile. Simply put, you can use Quora to find a person, but the chances of finding them highly depend on their interests. For what it's worth, you can give it a shot if you can't find them in other people finder services we've listed above.
Pros
Sidebar for basic filtering
Good for finding friends with reading and writing interests
Free to use
Available globally
Cons
No advanced filter options
Not suitable for everyone
14. Truecaller – Find People Using Phone Numbers
If you got a missed call from someone and are wondering how to find them, Truecaller is your best bet. With Truecaller, you can search phone numbers to know the name of the person. For those with privacy concerns, you can learn more about how Truecaller handles privacy in our article here. You can follow our guide on completely deleting the Truecaller account if you're not satisfied with the service or want to remove yourself from the platform.


Pros
Works well for Indian users
Can find the name, approximate location of a person using phone number
Works on web
Free to use
Cons
15. Google Search and Reverse Image Search
Google Search might not really be marketed as a people search engine but it can do the job pretty well. You can search for people using names with specific keywords like location, job, interests etc.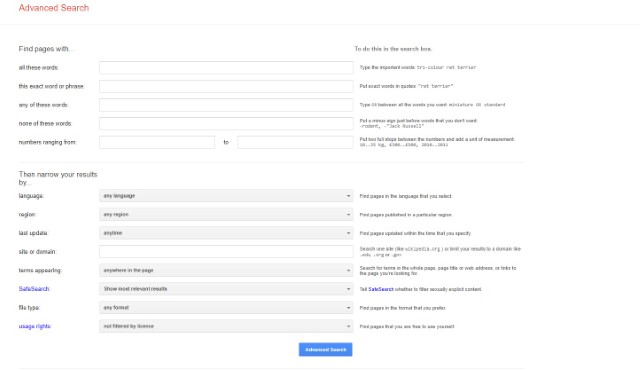 You can also do a reverse phone number search and if you have a photo of the person, you can also do a reverse image search to find the person you want. Plus, Google offers various tools like filters for time, country, and an advanced search page, where you can narrow down your search easily. To further improve your Google Search results, check out our article on best Google Search tricks to search better.
Bonus: Twitter
Out of all social media platforms, I have found Twitter to be extremely useful to search people online. Since Facebook comes with a big privacy concern, many people are leaving it behind by deleting their Facebook accounts. However, you can still find them on Twitter as they don't have to share personal information on Twitter.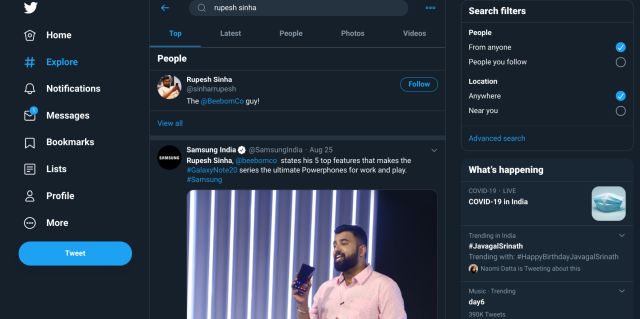 I am not on Facebook but use Twitter as it acts as my primary news source and allows me to follow people I want to keep tabs on. Twitter also makes it really easy to send direct messages to users and is generally a good place to break the ice.
If you have never used Twitter as a people finder search engine before, I urge you to give this a try. Also, check out our Twitter tips and tricks article to get the most out of this service.
Why You Should Use People Search Engines
Whenever we hear the term people search engine, our mind mostly goes to finding people with whom we were connected in the past. While people finder services will help you find those people too, there is a myriad of real-life scenarios where they come in handy and might even save you a ton of headaches and regret in the future.
For example, if you own a business and work with a number of remote workers, it is always good to find out information about them before you give them important business details. You might be a college student who is looking for a flatmate to share the rent. One thing that you should make sure of is that the person is trustworthy.
Note: Some services, like TruthFinder, do not allow usage of their platform for employment screening, consumer credit, or tenant screening. So make sure you don't use services like TruthFinder for Consumer Reports.
You might be someone who is looking to buy a property and wants to make sure that the seller has a good record. In hundreds of scenarios like this, the people search websites we have mentioned above can help you a lot.
Not only they can help you find people's social profiles but also let you know if they have any criminal or arrest records. In lighter terms, these search engines can help you find email addresses and phone numbers so that you can contact someone who is hard to find. Now that you know why the best people websites to search people and why one should use people search engines, it's time to pick the best out of the lot to suit your requirements.
Frequently Asked Questions
1. What are some totally free people search sites?
As we went through the article, it's clear that not many services offer detailed reports for free. That said, I think you can use FastPeopleSearch and TruePeopleSearch for free. Apart from that, PeopleFinder is also pretty good for basic yet informative results.
2. Which is the best free website to find a person?
I would say Pipl and Intelius are a few websites that allow you to find a person for free albeit in a limited manner.
3. What is the best way to search for a person?
People Search Engines are one of the easiest ways to search for a person. We have mentioned many websites above so go through them and find your preferred website.
4. What is the best website to find someone's address?
In my experience, FastPeopleSearch was able to show the recent and past addresses of an individual without paying any charge so you should try that out.
Find People with These People Finder Services
So, those were some of the best people finder services that you can use in 2023. Some of them work best in the US, while some work globally, so you can choose accordingly. Also, we are positive that you will be able to find the person you are looking for with one of these websites, considering all of them are pretty capable and offer advanced features. Well, try them out and let us know if they managed to help you out.
---
Load More