OnePlus 5 was already one heck of a powerhouse and the company has upgraded the same to fall in line with 2017's standards. The OnePlus 5T rocks an elegant 6-inch 18:9 Optic AMOLED screen and two f/1.7 cameras (16MP+20MP) on the rear. If you are planning to purchase the OnePlus 5T (or already did..), you've made the perfect choice, but you can elevate the user experience by pairing the device with a ton of accessories. So, here are the 15 best OnePlus 5T accessories that you can (and should) be buying for an ultimate experience:
Best OnePlus 5T Accessories
1. OnePlus 5T Official Big Bold Boss Bundle
If you don't plan to spend much time looking for a bunch of different accessories for your OnePlus 5T, then look no further. OnePlus has you covered and is making all necessary accessories available to you via its Big Bold Boss Bundle. It comprises of a precisely designed protection case, 3D Tempered Glass Screen Protector, OnePlus' Bullets V2 in-ear headphones, a dash power adapter and Type-C dash charging cable.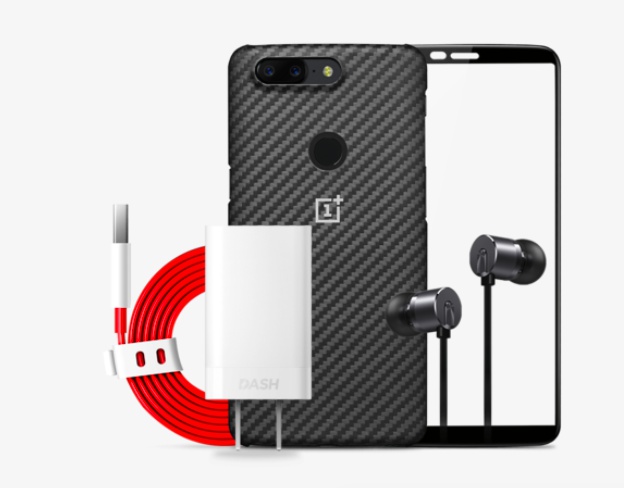 You can customize the bundle to your liking by choosing between two type of protection cases (Sandstone or Karbon), OnePlus Bullets V2 (Black or White), and Dash Cable (you can either pick a 100m or 150m charging cable).
Buy from OnePlus: $84.78
Covers, Cases, Skins and Screen Protectors
1. IQShield OnePlus 5T Matte Screen Protector
Being one of the most trusted brands in the screen protection space, IQShield has launched an "anti-glare" matte screen protector for the OnePlus 5T as well. It is manufactured using a thin and durable military-grade film that protects it against scratches, scrapes, and dents. The matte finish makes using your OnePlus 5T a comforting experience and protects it from dust, grime and fingerprints. You can also check out other screen protectors for the OnePlus 5T right here, if you feel this isn't the best option for you.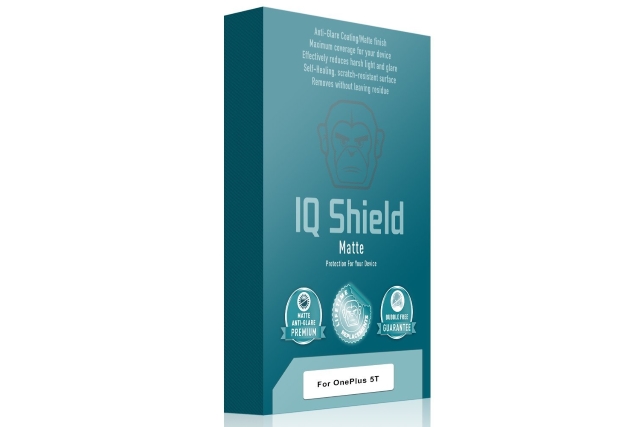 Buy from Amazon: $7.85
2. TopACE OnePlus 5T Flexible TPU Soft Skin Silicone Cover
While the metal back of the OnePlus 5T looks gorgeous, you may find it necessary to cover the device in a protective case to protect it from scuffs and dents. TopACE, which is one of the leading case makers, has already made a variety of cases available for the OnePlus 5T. The company has used silicone TPU to make the case comfortable to grip and added to it a leathered texture to give it that premium feel.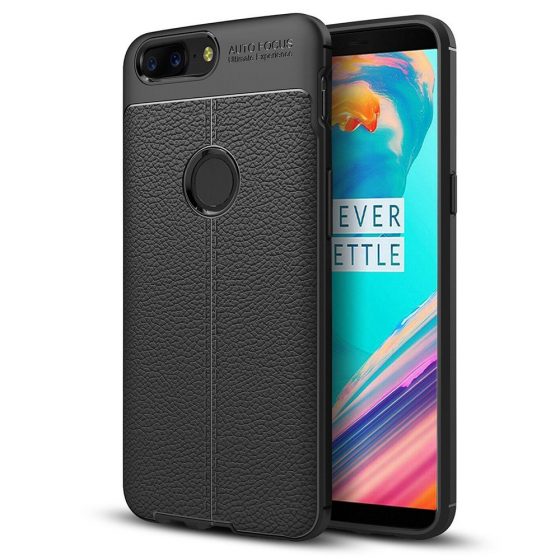 Buy from Amazon: $8.99
3. TopACE OnePlus 5T Ultra-thin Clear Case
Showing off the metal unibody of the OnePlus 5T has never been easier. TopACE has also debuted a completely transparent back case, which is ultra-thin and super lightweight. It has been manufactured using premium matte Silicone TPU, with perfect cutouts for the buttons, cameras and fingerprint sensor. It may not provide you the utmost protection that you desire but will save the metallic back from scuffs and scratches. It will also protect the back from fingerprint and smudges but if you're looking for more options, check out other recommendations right here.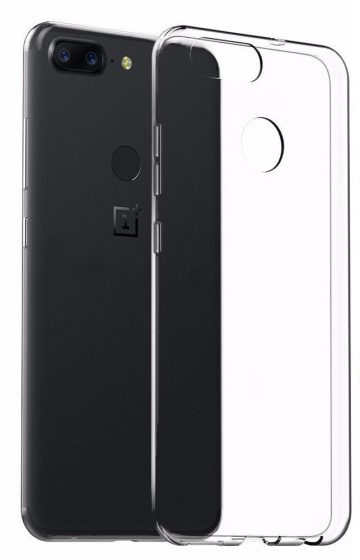 Buy from Amazon: $8.99
4. Dbrand Skin For The OnePlus 5T
If you're not the biggest fan of bulky cases, you can jazz up your OnePlus 5T by covering up the device in alluring skins. One of the most renowned skin makers, dbrand, has made its wide collection of skins available for the flagship killer as well. You just need to jump in to the dbrand customizer and choose the type of skins, such as matte, dragon or wooden, to add some character to your device.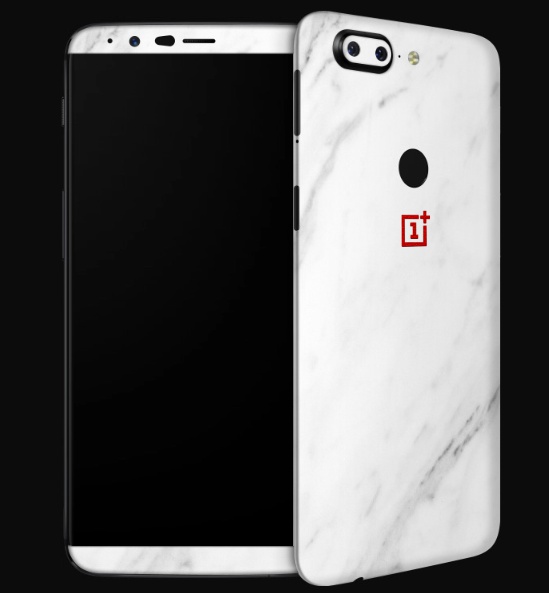 You can completely change the look of your OnePlus 5T by choosing a skin for the back, camera bump, logo, and the front bezels of the device. It will be the biggest change that will help differentiate your device from others.
Buy from dbrand: starts at $9.95
Connectors and Charging Accessories
1. iMangoo OnePlus 5T Dash Charging Cables
One of the biggest highlights of buying a OnePlus 5T is the ultra-fast "dash" charging that gives the device a day's worth of charge within minutes. If you tend to lose your charging cables quite often, pick up a couple extra dash charging cables to not lose on the speedy charging capabilities of the device. Thus, iMangoo is offering you a sweet deal, where you get two Type-C dash charging cables, which are 3.3 feet long, for $14.99.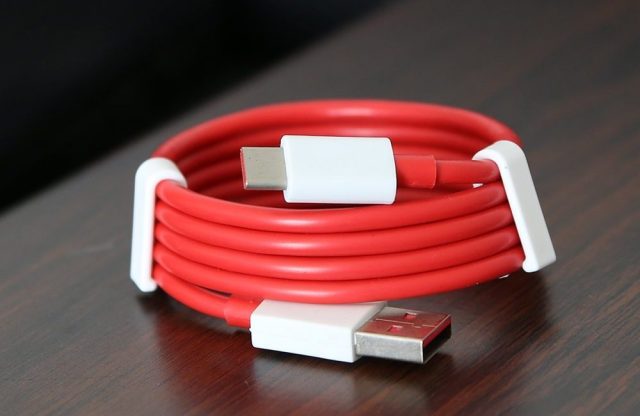 The dash charging cable is compatible with most of OnePlus' recent device launches and provides you a premium charging experience on the move. You'll no longer need to leave your OnePlus 5T in charge for longer periods.
Buy from Amazon: $14.95
2. iXCC USB Type-C to USB 3.0 OTG Cable
If you feel that the limited 64GB/128GB onboard storage of the OnePlus 5T won't quite be enough for your usage, you can pick up a USB Type-C to USB 3.0 OTG cable. You can then attach the female connector to your OnePlus 5T and connect any storage media to the same to transfer files between the two. It will make it easier for you to offload the tons of photos you'll capture using the exceptional dual camera on the OnePlus 5T.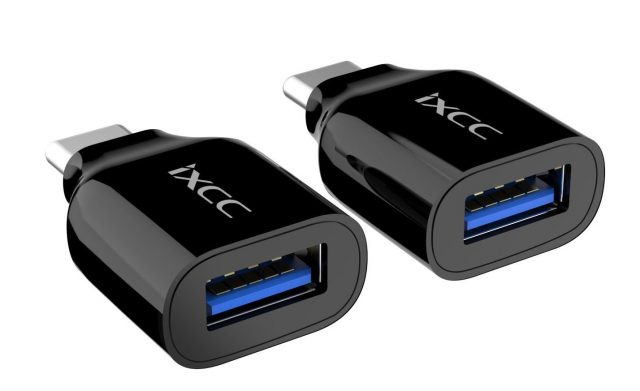 In the box, you get two miniature USB Type-C OTG connectors (available in white as well as black colors) that have a two-year warranty. They're quite small and you may lose the connectors in a jiffy if not put in a proper place.
Buy from Amazon: $7.99
3. SanDisk Ultra 128GB Type-C Flash Drive
Since there is a lack of a memory card slot on the OnePlus 5T, it's highly possible that you may want to expand the storage of your device. Here comes in the need for an OTG flash storage device and the SanDisk Ultra 128GB Dual Drive will come in handy at this instant. It includes both a USB Type-C and USB-A port, making it simpler to connect and transfer files between your Android device and PC. You can now easily carry along important files, thanks to the compact size of this flash drive.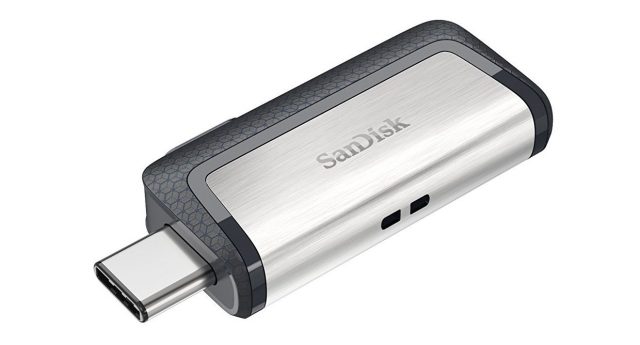 Buy from Amazon: $41.99
4. Monoy Type-C Dock Pod For OnePlus 5T
If you want the screen of the OnePlus 5T to face you at all times and still continue charging in the said position, then Monoy's Type-C charging dock pod is what you need. This dock is designed specifically for the OnePlus 3 series but will work completely fine with the OnePlus 5T as well. It enables you to charge and sync your OnePlus 5T without any hassles, while also making it easier to consume media. The device won't move around or fall down when connected to the dock.
Note: The dock comes without a charging cable and you'll need to connect your dash cable to the same to attain fast-charging speeds. 
Buy from Amazon: $9.88
5. RAVPower Type-C 20,000mAh Powerbank
With the OnePlus 5T, the company did upgrade the screen and dual cameras but we were also expecting to see a rather larger battery pack. It is disappointing that OnePlus didn't increase the battery from the existing 3,300 mAh on the OnePlus 5, which would've been quite useful for power users. However, you can continue your daily usage by carrying along this RAVPower battery back, an especially large one, with a capacity of 20,000 mAh.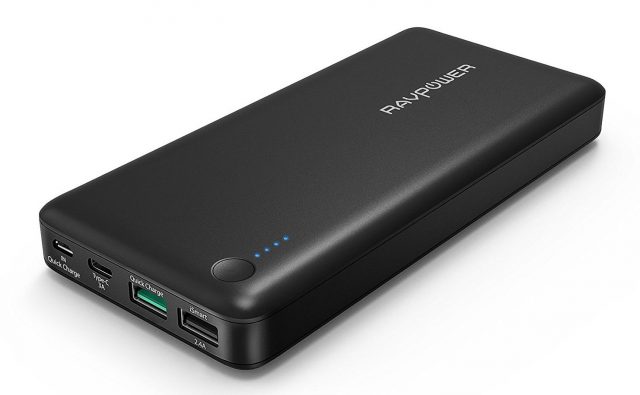 This powerbank not only includes your input micro-USB and output standard USB ports but also includes a Quick Charge 3.0 USB Type-C port. You can use this power brick to not only charge your OnePlus 5T about 6 odd times but also charge your MacBook Pro 2017 with the same. While it's definitely great, there are no power banks that support the OnePlus 5T's Dash Charge technology, so if you are looking for that, you don't really have an option.
Buy from Amazon: $49.99
OnePlus 5T Car Accessories
1. Anker Powerdrive+ 4 
USB Car Charger
While on the move, even the biggest power bank can provide a limited amount of charge. You could, however, save its precious charge by plugging in your OnePlus 5T directly into your vehicle using Anker's Powerdrive+ car charger. It only requires you to plug the mini charger into your car and gain access to four ports, namely one USB Type-C, two USB-A ports and a Qualcomm Quick Charge 3.0-powered USB port. The dash cable coupled with the latter will help you quick juice up your device within minutes.
If you aren't interested in buying a third-party car charger, you can buy a OnePlus' official charger from their online store for $29.95. You also get an extra dash charging cable with the said car charger.
Buy from Amazon: $29.99
2. Mpow Universal Car Phone Mount
While on the road, it is not only difficult to access your smartphone but can also be quite dangerous to look down and check directions or notifications. This is where the Mpow car phone mount steps in, providing you a secure place to put your OnePlus 5T. The build of the universal car mount is quite sturdy as it includes a phone holder with a three grip design.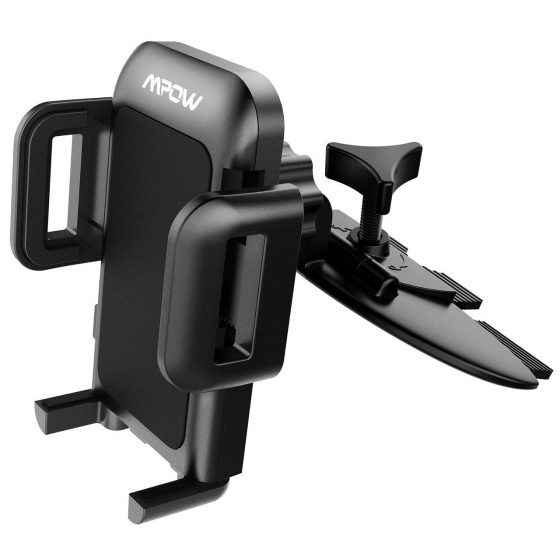 You need to attach this car mount's cradle in the CD slot of your car, hiding the stereo to conveniently place your OnePlus 5T, with or without a case. It includes an adjustable 360-degree pivot and you can charge your device when its mounted on the same.
Buy from Amazon: $9.99
Earphones and Headphones for OnePlus 5T
1. OnePlus Bullet V2 In-ear Headphones
OnePlus does not include a pair of headphones with the OnePlus 5T, hence, you'll surely need to purchase a pair of your own. If you wanna be loyal to the Chinese giant, you can pair your device with the widely popular Bullet V2 in-ear headphones from OnePlus itself. And they still use the standard 3.5mm headphone jack, retained by OnePlus even with their upgrade.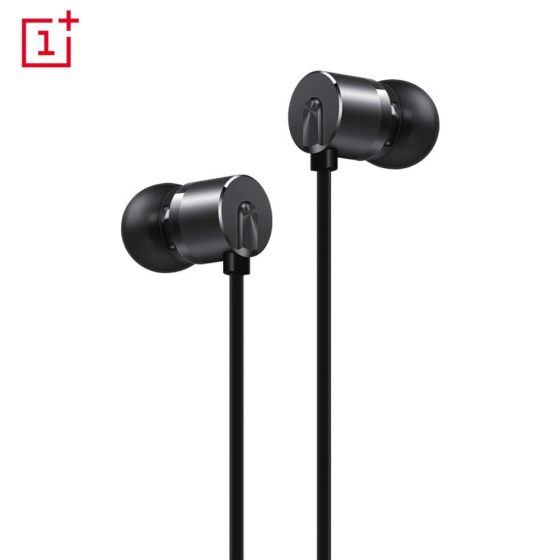 These earphones, in contrast to its price, look quite elegant and provide a premium audio experience. OnePlus has partnered with German audio expert LOFO's diaphragm tech that makes the earphones lightweight while providing a high vibration frequency. The flat wires of the OnePlus Bullets V2 prevent them from tangling whereas volume buttons further add to their usefulness. It is available in two color variants, black and white.
Buy from Amazon: $39.99
2. SoundPEATS Q12 Bluetooth Earphones
Though you can use any standard headphone with the OnePlus 5T, sometimes you just need to switch over to wireless headphones. It happens especially when you're out on a run or in the gym, so here's a perfect partner for your exercise routine. Soundpeats Q12 Bluetooth headphones are a lightweight and long-lasting wireless audio accessory that's packing a punch for its price.
Soundpeats Q12 are quite capable and allow you to connect 2 devices simultaneously, while providing high fidelity stereo sound experience using aptX codec. It takes 2 hours to charge the wireless headset, which lasts you around 7 hours of talk or music time.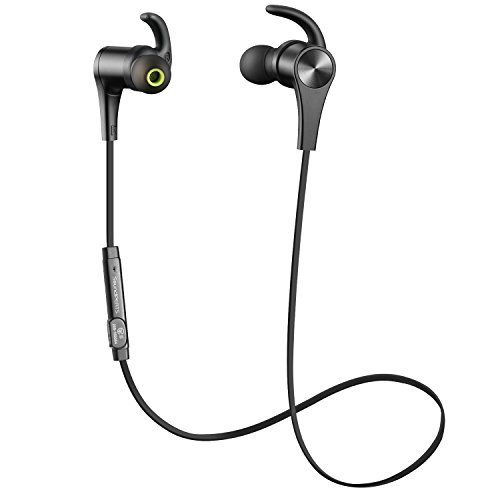 The ergonomic design of the earbuds makes it easier to fit in the ear canal, reduce noise and provide you an all-around premium experience. Both earbuds also include built-in magnets, which allows you to connect the two and wear the headset around your neck to prevent losing them when you're not listening to music. It is available in 3 color variants, namely Black, Blue, and Red.
Buy from Amazon: $25.99
3. OUCOMI Stereo Over-Ear Headphones
Since the OnePlus 5T is still rocking a standard headphone jack, you can choose between a vast variety of audio devices for a premium listening experience. The Oucomi headphone is one such lightweight and foldable over-ear headphone that's rocking an ergonomic design to provide you the utmost comfort when listening to your favorite jams. It has a tangle-free flat cable and includes high precision 40 mm drivers to deliver a crystal clear sound quality on a budget.
Buy from Amazon: $26.99
4. Soundmoov 316T Mini Wireless Earbuds
If you're planning to get rid of any and all wires that keep dangling from the smartphone when you listen to music, you can pick Soundmoov's mini wireless earbuds. This will help upgrade your listening experience, thanks to the adoption of TWS technology that makes the stereo synchronous pairing of earbuds possible.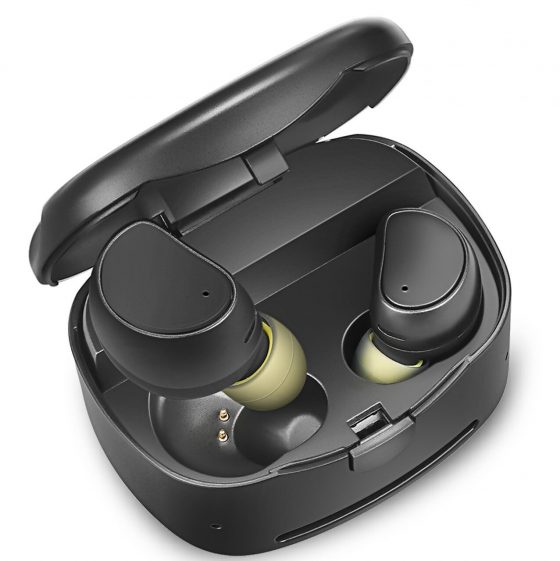 These earbuds provide a continuous music playback of 3 hours but the same can be enhanced to 9 hours with the charging case. It includes a 450mAh battery and can charge the Soundmoov earbuds about three times. These will rid you of tangling wires and hassle of attaching them to the phone while making it possible to connect another pair of buds to share music.
Buy from Amazon: $37.99
SEE ALSO: How to Get OnePlus 5T Face Unlock on Any Android Device
Best Accessories To Pair Along Your OnePlus 5T
The OnePlus 5T is definitely one of the best flagship devices you can buy in 2017 but you can upgrade your experience by pairing it with any of the aforementioned accessories. It's possible to get the most of the flagship killer, with a gorgeous 18:9 Optic AMOLED screen, by picking an accessory to either protect it or elevate its experience. So, what accessories are you planning to buy? Let us know in the comments down below.