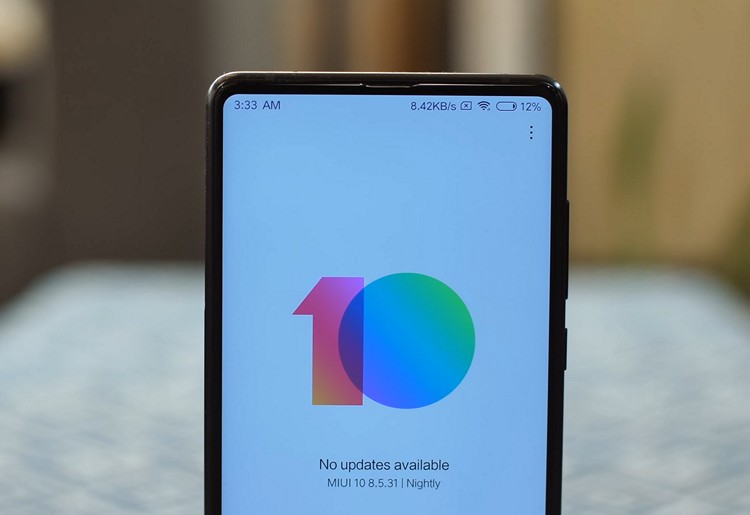 Xiaomi has just unveiled the latest version of its popular custom Android ROM, the MIUI 10, and it brings a ton of new features to the table. I have been using the MIUI 10 since the day it was launched and I can certainly say that it's Xiaomi's biggest MIUI update in terms of features, at least in the last couple of years. In this article, I am going to share with you the best MIUI 10 features that I have discovered in my short stint with the MIUI 10. So, if you are a Xiaomi fan and want to know what the company has in store for you, here are the 10 best MIUI 10 features that you should know:
The Best New MIUI 10 Features
Note: We have tested the MIUI 10 China ROM on our Mi Mix 2 and Mi 6. If you want to try out the MIUI 10 beta on your device, you can check out our detailed guide on how to install MIUI 10 beta on your Xiaomi device. The MIUI 10 update is compatible with devices like the Mi Mix 2, Redmi Note 5 Pro, Redmi Note 5, Redmi 5, Redmi Note 4 and more.
1. Gestures
One of the newest and the most exciting things coming with the MIUI 10 is the support for gestures. People familiar with MIUI ROM might know that Xiaomi released the gesture support with MIUI 9.5, however, that never made it out of China, so it certainly is a new feature for Indian users. What I love the most about MIUI 10 gestures is how well Xiaomi has implemented them. Unlike other Android devices, where the gestures feel more like an afterthought, on MIUI 10, the gestures feel pretty native. I mean, the gestures are smooth and I never felt even an ounce of stutter. Considering the fact that MIUI 10 is in its early beta right now, that is really commendable.
Coming to the gestures themselves, not only you have the standard swipe up to go home and swipe up and hold to access Recents Menu gestures, but you also get the iOS-inspired swipe from the left edge of the screen to go back. There's one more gesture where you swipe from the left or right edge of the screen and hold to go back to the previous app instead of going back a page. After using the gestures on MIUI 10, I can certainly say that this is my favorite gesture implementation on any custom Android ROM.
2. New Recents Menu
With MIUI 10, Xiaomi has changed a lot of UI elements on its ROM and of all the UI changes that Xiaomi made, the new redesigned "Recents Menu" is my favorite. Now, when you swipe up and hold to access the Recents Menu, the app cards are displayed in a mosaic tile pattern on a vertical scrolling page. Not only it looks good but the mosaic tile pattern also helps you see more apps at once thereby allowing you to easily switch to the apps that you are looking for.
You can also press and hold on an app's card to perform different actions such as locking it in the background, entering split-screen mode, and checking the app's info. It's also very easy to clear apps from your Recents Menu. Just flick any app card to the right or left and they are closed. I must say that the Xiaomi's implementation of the Recents Apps menu is by far my favorite on any smartphone I have ever used and I would love to see this on stock Android.
3. Android P-like Volume Slider and Notification Shade
Apart from taking inspiration from iOS, MIUI 10 also takes heavy inspiration from Android P. The MIUI 10 is completely overhauling its notification shade and volume slider menu to bring them closer to Android P. Now, the notification shade features a bold white background for the Quick Settings Panel which looks exactly like the one on Android P. On the other hand, the "Volume Menu" might look a little different, however, functionally, it's almost an exact replica of the one found on the Android P.
Firstly, hitting either of the volume keys changes the media volume by default. You also get the mute button at the bottom along with a three-dot menu, tapping on which give you access to a lot more options including the ability to adjust ringer, media, and alarm volume individually, Silent and DND buttons, and a Count down timer. The Count down timer is a very handy feature for people who forget that they have put their phone in either Silent or DND mode, as it allows you to set a timer after which those modes will automatically expire.
4. Picture-in-Picture Mode
The picture-in-picture mode is a feature which was introduced with Android 8.0 Oreo, however, for some reasons, Xiaomi decided to exclude this feature from the MIUI 9 update. Thankfully, the feature has been finally introduced with the MIUI 10. I love the PIP mode on my OnePlus 3 as it lets me easily do things without fully switching away from the apps that I am already on. For example, I can quickly reply to a text while still continue watching the video in the PIP mode. This was one of my favorite features of Android Oreo and I glad that it's finally here.
5. Autofill Support
Another Android Oreo feature that was missing in the MIUI 9 was the support for Autofill. If you have ever had the chance of using Autofill on your Android device, you know that it's a a very helpful feature. I mean the feature allows you to securely log in to apps without having to remember passwords. It just makes things easier and I am glad that MIUI users will be finally able to enjoy this feature after they update to the MIUI 10.
6. AI Features
AI is the newest buzzword in the world of technology and every other smartphone manufacturer is introducing some kind of AI in their devices. With MIUI 10, Xiaomi has done the same as it brings a ton of AI-powered features along with its own personal AI voice assistant. Firstly, there's the "AI preload" feature which will supposedly reduces app load times to zero by studying your behavior and anticipating your actions. If the feature works properly, it will basically predict which app you are going to launch and preload it for you so that it opens instantly.
Then there's the MIUI 10 "AI Portrait mode" which will use AI to take pictures with bokeh effect even with a single camera sensor, something, Google already does with its Pixel 2 line of devices. Finally, there's a brand new voice assistant which currently only speaks Chinese dialects so I have no idea how it performs. Also, seeing Xiaomi's past trends, there's a high chance that the voice assistant feature will be exclusive for China.
7. Improved Screen Recording
MIUI wass one of the first ROMs to include a built-in tool to help you record your device's screen. With MIUI 10, Xiaomi is making this tool even more powerful by allowing it to record the system sounds which is really great if you share a ton of screen recording with others like we do. It especially comes in handy for us because we record a ton of gameplay videos and getting the footage with sound is just awesome. I don't know how useful this feature will be for normal folks, but it certainly is a nice addition.
8. Manage Apps
MIUI 10 is bringing a brand new "Manage Apps" page inside the Security app which lets you, well, manage all your apps. You can check for app updates, find out dual apps on your phone, check out what permissions you have granted to apps, and batch delete apps with just a few taps. This feature will certainly come in handy for people who are app enthusiasts and install a ton of new apps to check them out.
9. Quick Pay shortcut in Quick Ball
If you have used MIUI in the past you are probably familiar with the Quick Ball feature which is a software ball that helps you quickly perform some actions. With MIUI 10, the Quick Ball is getting one interesting feature which is the ability to quickly pay for things or send money to friends. Since we have the China ROM, we are only seeing the option to use either WeChat or AliPay, however, if this feature makes to the Global ROM, we might see options like WhatsApp payments or Paytm support.
10. MIUI Lab
MIUI 9 users might remember that last year Xiaomi introduced a brand new section inside the Settings app called the "MIUI Lab" where the company intended to test out experimental features. While we didn't see much inside the MIUI Labs sine its launch, the MIUI 10 is bringing a bunch of new experimental features for it. Firstly, there is Taplus which lets you press and hold on items to trigger some actions. For example, you might be able to tap and hold on an image or word to get definitions or extra information. There's also a new "Super Resolution" feature which promises to improve the quality of images using artificial intelligence.
Lastly, there's a new Car mode which lets you interact with your phone using just your voice while you are driving. Once implemented successfully, the feature will help you navigate, answer calls, play music and read and reply to messages, justing using your voice. There is one more feature called the "Find photos in Gallery", however, it seems to do things that are no more experimental in nature.
SEE ALSO: Here Are All The Xiaomi Smartphones That Will Get MIUI 10
Enjoy A Quick Look at All the New MIUI 10 Features
As I said, MIUI 10 is probably one of the most exciting MIUI updates to happen in the last couple of years. In this article we have mentioned all the important updates that are coming with the MIU 10, however, as we use it more and more, we will discover new features, and hence, we will keep updating this article in the future. So, bookmark it or keep coming back to see even more MIUI 10 features.
---