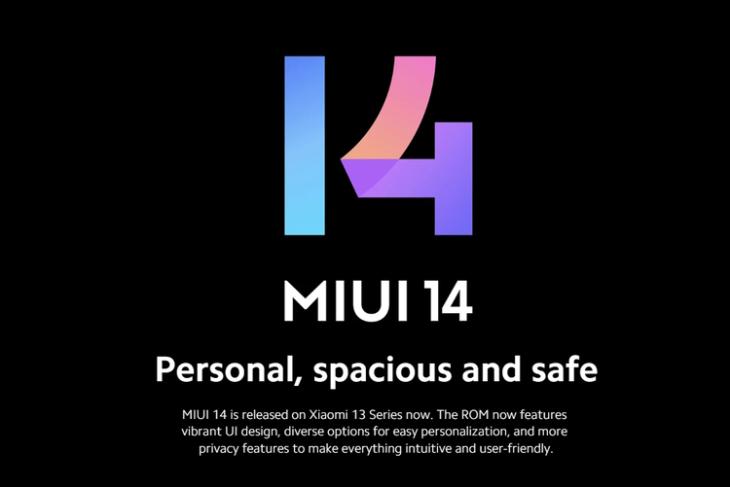 Xiaomi finally introduced its flagship smartphone, the Xiaomi 13 Pro in partnership with Leica for its Indian and Global Markets at MWC 2023 yesterday, Today, the company also made MIUI 14 based on Android 13 official in India. With MIUI 14, Xiaomi delivers on its promise of a much more optimized, clean, and minimal UI experience. Hence, you will find a lot of cosmetic as well as under-the-hood changes with MIUI 14. Xiaomi is calling this "The Update."
MIUI 14: What's New?
Delivering its performance and optimization promise, MIUI 14 makes your eligible devices faster by better optimizing and utilizing the RAM and ROM. Xiaomi is calling this feature the Smart ROM Optimization, which will optimize your internal storage in two ways. MIUI 14 will reduce the memory and storage intake of rarely used apps. Xiaomi claims this will save 3GB of space in the long run, making the system much more efficient. MIUI 14 has also been considerably trimmed down than MIUI 13. The overall storage resource occupancy went down from 17GB to 13GB, making MIUI 14 4GB lighter.
This leaves more room for you to install applications, store photos, videos, and much more on your device. Since MIUI 14 uses 200MB less bootup memory than MIUI 13, you will be able to experience fast bootup speeds, making your smartphone experience snappy and intuitive.
A large chunk of the performance also depends upon the foreground and background activity of installed apps. To better optimize this, MIUI comes with optimized RAM management. This directly translates to 11% less RAM utilization by foreground applications and 6% less RAM utilization by background applications. To deliver upon its bloatware-free experience, MIUI 14 now comes with only 9 uninstallable system applications (based on our hands-on experience with the Xiaomi 13 Pro).
The MIUI 14 comes with a completely redesigned visual experience that aligns with Xiaomi's promise of a "clean and minimal" UI experience. There are much more granular customization controls like 6 new wallpaper sets and up to 39 visual elements that you can choose from. You can now add card-style widgets on your home screen, tabular icons (to access key information in a two-by-one picture widget), a completely redesigned battery widget, big folders, and much more.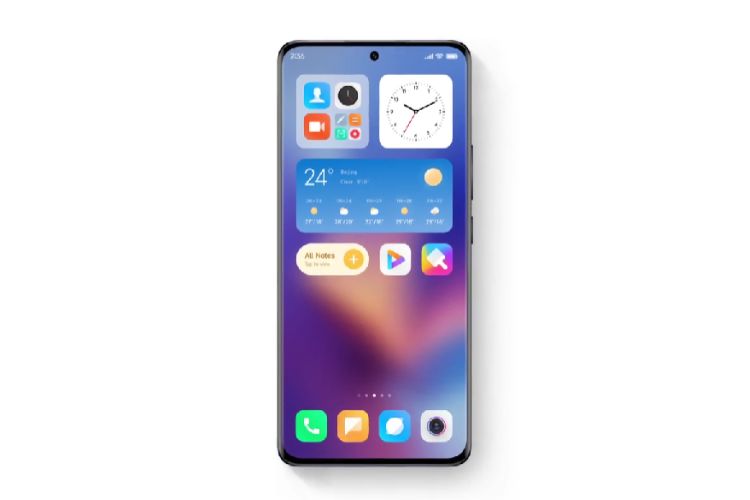 Big folders will allow you to open an application without needing to open the folder first, reducing the number of steps taken to launch an app. The new widgets are designed to deliver more information and look aesthetically pleasing. There are 4 new gallery widgets, 3 new clock styles, 4 weather widgets, and much more. The system weather application can now show a 24-hour weather curve and much more weather stats. The settings menu is also completely overhauled with much more focus on the essentials by merging different menu options, thereby reducing the clutter. The animations have also been tweaked and feel much more instant and smooth now.
With MIUI 14 you will now be able to remove those annoying permanent notifications with just one click (note that this only works for third-party applications). The new Copy Text feature will allow you to copy texts from images and reuse those texts, share them with other apps, copy them to the clipboard, or conduct Google text searches. You can now also add watermarks on your images and documents so that no one can use them without your permission. Xiaomi is calling this feature the Protective Watermark.
MIUI 14 will also let you gain much more control over your clicked images. You will be easily able to remove people, objects, lines, and shadows from your clicked images, right from the image editor baked into MIUI 14. Now you can now also use your voice to click pictures. Another neat feature is the ability to change the background of clicked pictures. This means that after a picture has been clicked, you can either choose to completely remove the background of the picture or change the background from the list of available options.
Additionally, there's the built-in video editor app, which is now much more feature rich and usable. You can easily apply filters, crop images, resize frames, add music, change the aspect ratio, and much more using the MIUI Video Editor. MIUI 14 has better optimized and fine-tuned the classic features like the ability to quickly access apps and use multiple apps together using the sidebar, the ability to clone your apps using the app cloner, the ability to change the sky an image using the sky filter, and the ability to play videos with the screen locked.
MIUI 14 is also out for the Xiaomi 12 Pro and the Xiaomi 13 Pro and should reach more devices by Q3 2023. Check out the list of MIUI 14 eligible devices to know more.