The Android Wear running Moto 360 2nd generation smartwatch is a pretty productive gadget but if you think about its entertainment quotient, things get doubtful, considering the tiny display. The app developers don't seem to think so though, what with various cool games available for Android Wear smartwatches.
You must be skeptic about playing games on the tiny display of Moto 360 and we had the same doubts but after playing some well optimized games on the smartwatch, we were pleasantly surprised. There are some games that don't work satisfactorily on the Moto 360 but don't worry, as we've chosen the best out of the lot. So, here are the best Moto 360 games available on the Play Store:
Best Android Wear Games Optimized for Moto 360
1. Wear Hopper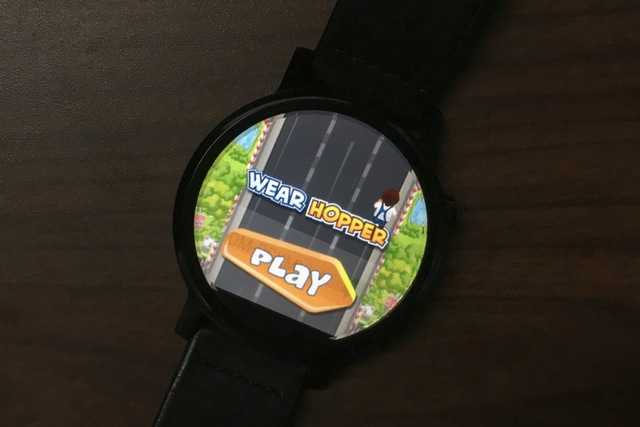 Wear Hopper is a typical endless driving game where you have to jump over cars to keep moving forward. The game has been designed well and it's easy to jump over cars, although there are times when you'll miss some taps due to the small screen. So, ready for some high octane chases and jumps?
Install: (Free)
2. BiDot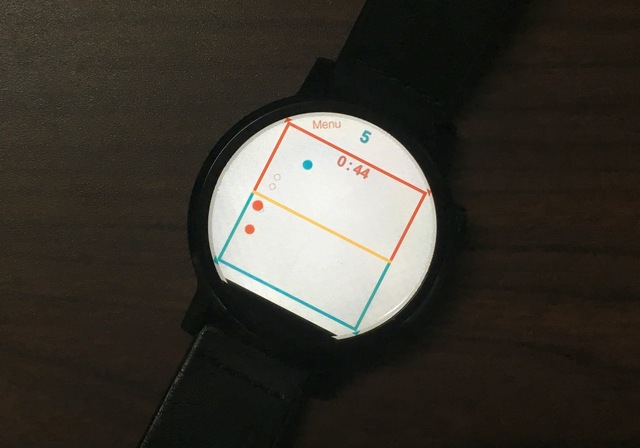 BiDot is a pretty simple game, as all you need to do is make sure that the different colored dots are in their respective color zones. Like every other smartwatch game, it might seem a little tough to play on the small screen at first but once you get the hang of it, you will start enjoying it.
Install: (Free)
3. Castle Stormer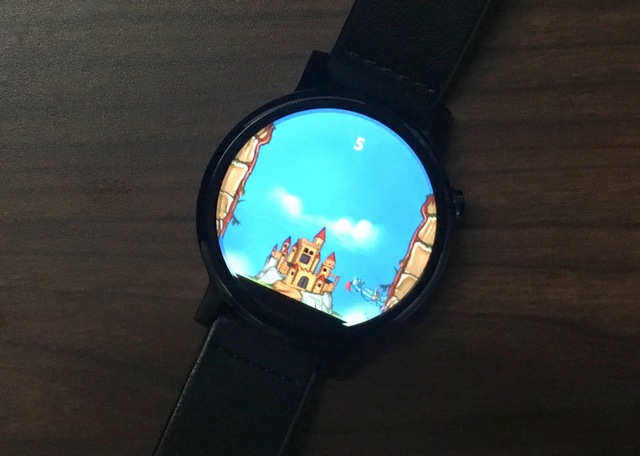 Castle Stormer for Android Wear comes bundled with the Android game Free Fall – Ninja Escape and both the games feature free falling protagonists. The goal is to rise as high as you can overcoming the obstacles that come. The simple game play makes sure it's easy and fun to play, so check out.
Install: (Free)
4. Tales of Pocoro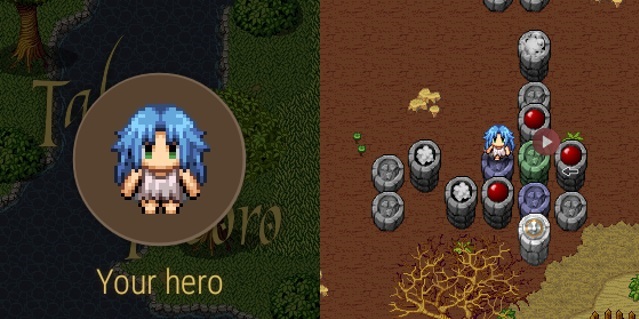 If cute and beautiful RPG graphics are your thing, then Takes of Pocoro should be your favorite Moto 360 game. It's a puzzle game where you have to exit a maze. It packs 200 levels and 3 levels of difficulty and you can play it through swipe gestures or by tapping the arrows on the display. While the game looks simple, it's highly addictive and works like a charm on the Moto 360.
Install: (Paid $1.62)
5. Castle Wear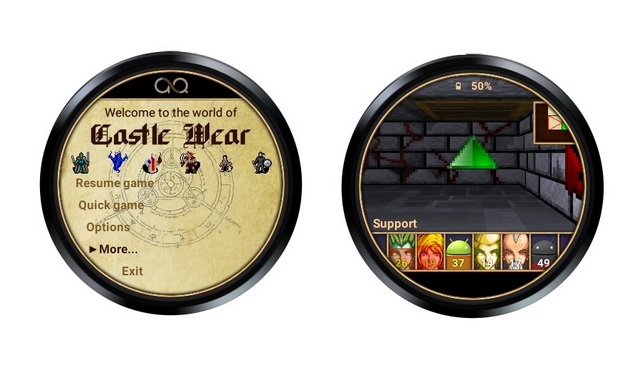 While there are plenty of casual games available on Android Wear, there are only a few fantasy heroic games like Castle Wear. It's an old school role playing game, where you need to crawl through a maze to recover an artifact. You can create or unlock new characters, magic spells and there are various new items & creatures to keep your interest intact. The game is currently in Alpha stage, so there might be a few hiccups although the game is worth it.
Install: (Paid $1.62)
6. 2048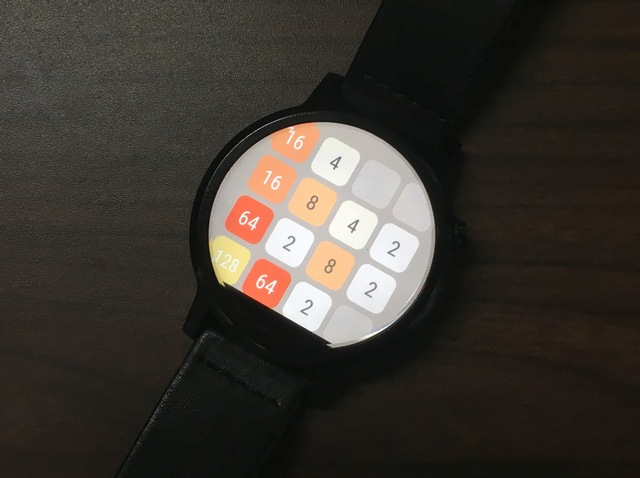 We are all aware of the simple yet addictive 2048 puzzle game and it works flawlessly on the Moto 360 smartwatch. The game requires you to merge identical square numbers and create multiples to keep merging them and reach the 2048 mark. The game is easy to play, as it implements swipe gestures to merge different tiles, which works well with the small watch display.
Install: (Free)
7. Invaders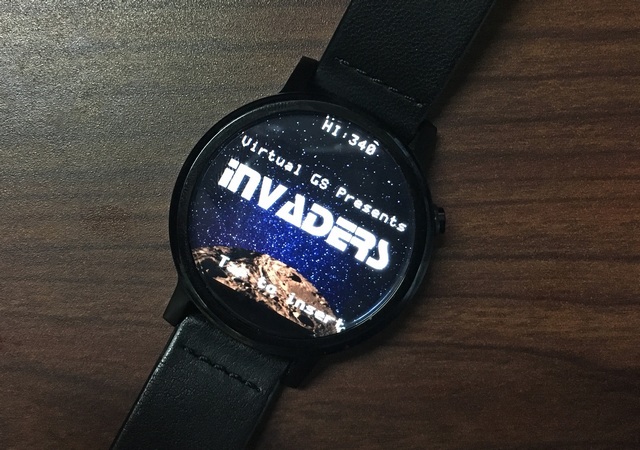 Invaders is a great little action game for the Moto 360 smartwatch. All you need to do is move your spaceship and fire to kill all the aliens before they reach the ground. The game's over if they reach the ground and it works smooth as butter on the Moto 360 2nd gen.
Install: (Free)
8. Math it!
Math it! is a nice casual maths game that makes good use of the Moto 360 display. The game shows you various math calculations with answers and you have to quickly answer whether it's true or false. The true and false options are split into two parts on the display and you have to tap either one to answer. Simple and fun, right?
Install: (Free)
9. Memory Feud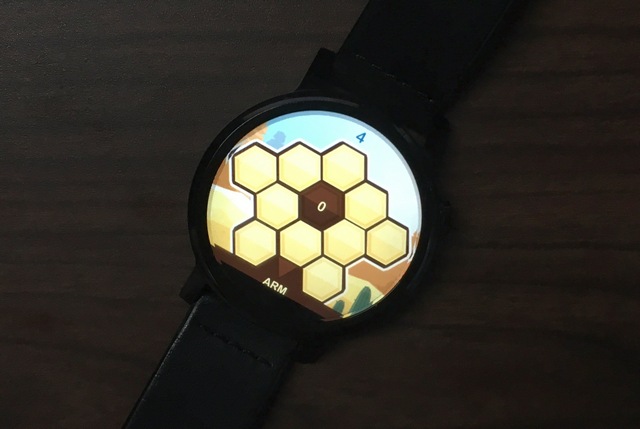 Ready to improve your memory? As the name suggests, Memory Feud is a memory game, where you will have to remember the exact position of few characters in a group of other characters. The game requires a lot of focus and definitely helps in improving concentration, so give it a shot. While the game did give us a few "Android Wear has stopped" messages before finally opening up, it works well once it's running.
Install: (Free)
10. Flopsy Droid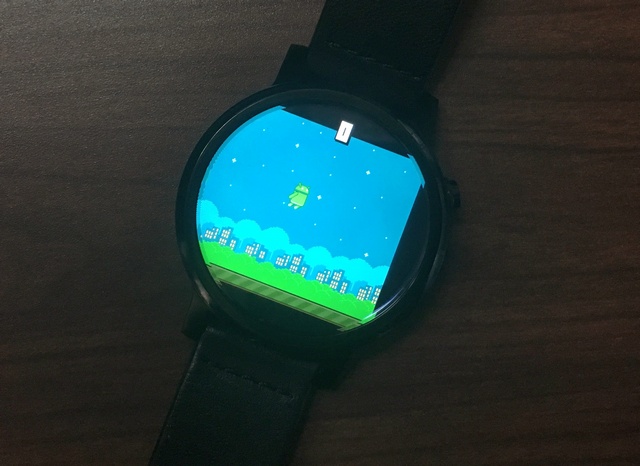 The Play Store is full of Flappy Bird clones and Flopsy Bird is a decent clone of the highly frustrating yet addictive game for Android Wear. Flopsy Bird emulates the game with an Android robot instead of the bird, although the gameplay remains the same. Importantly, the game runs well even on the tiny display.
Install: (Free)
11. Rubik's Cube
We are all well acquainted with Rubic's Cube and now you can solve the cube on your wrist in your Moto 360 smartwatch. The game implements various easy gestures to rotate the cube, change positions, drag layers etc., which makes playing it on the tiny screen easier.
Install: (Free)
12. Wild Wild Gun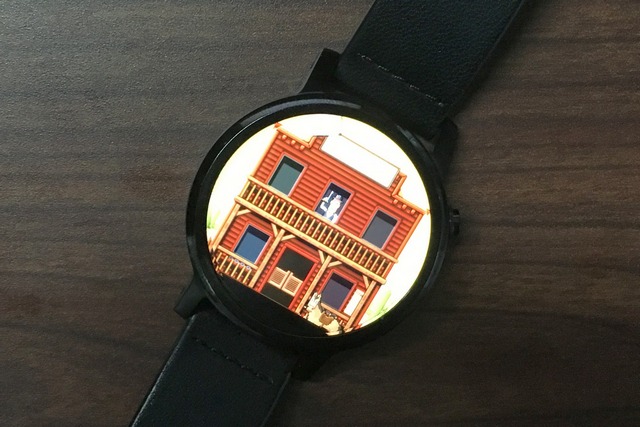 Wild Wild Gun needs no introduction, considering it is a very popular NES game but in case you haven't played it, it's a game where you have to shoot the bandits that show up at the saloon's windows while making sure you don't shoot any of the beautiful ladies. The game is very well optimized for Android Wear and it's easy to play, so ready for some nostalgia and heroics?
Install: (Free)
13. Tic Tac Toe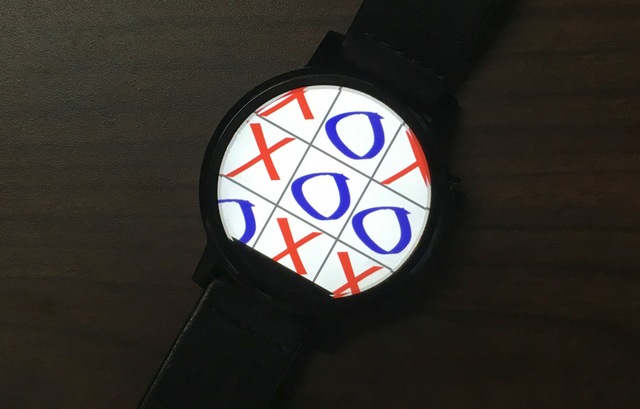 Tic Tac Toe is something we've played quite often in our younger days to get away with a boring class and now you can play it anywhere, thanks to this Android Wear game. The game is simple and you can either play against the computer or you can play with your friend in the 2-player mode. The game runs well on the smartwatch, although it's not very well optimized on the circular display of Moto 360 with only half of the corner boxes showing up but it's playable.
Install: (Free)
14. Wearable Chess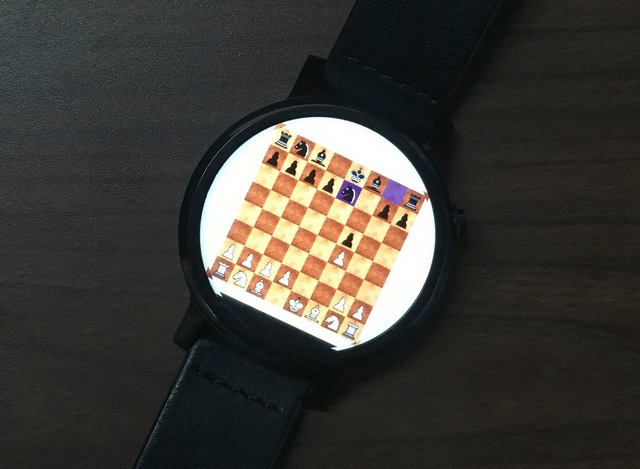 Moto 360 owners who are a lover of Chess will surely appreciate the Wearable Chess game. The game board does look a little too small for our huge fingers but it's playable. The game brings four difficulty levels styles, highlights and more.
Install: (Free)
15. Wear-tris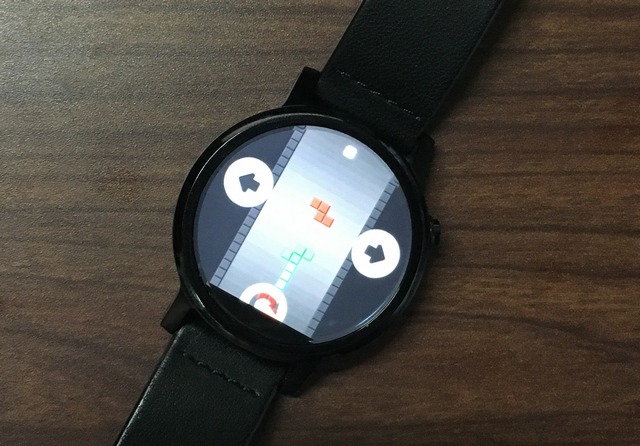 Wear-tris is the good old Tetris for your Moto 360 Android Wear smartwatch. This is the same old falling blocks game that we have all played thoroughly and now you can pass some time with the game right on your wrist. The app implements buttons instead of swipes to move or change the blocks and it all works well but we would have liked an option to pause the game.
Install: (Free)
SEE ALSO: 30 Best Multiplayer Games for Android (Free and Paid)
Ready to get addicted to these Moto 360 games?
The Moto 360 smartwatch isn't really aimed at gamers but if you like some casual gameplay, these games should keep you busy. Keep in mind though that the battery life on the smartwatch does take a hit when you are playing games. So, get playing and let us know in the comments which games you liked the most.