We use Kodi every day and sometimes the regular look of the setup makes it boring to look at. But the good thing is that Kodi allows you to change the entire appearance of Kodi using skins. By default, Kodi uses Estuary skin and frankly, it's not that bad. However, if you want a more vibrant look with sleek animations and modern design, third-party skins are highly recommended. On top of that, these skins have some handy features like widgets, accessibility customization, accent picker, and even built-in Kodi addons, and repositories. Without a doubt, skins are quite helpful and can make your Kodi setup look visually appealing. To make things easier for you, in this article, I have sorted the 12 best Kodi skins which you can install on Kodi. So without further delay, let's get started with the installation process first and then move to the best Kodi skins section.
Best Kodi Skins You Should Use in 2019
Before we get to our list, let us first see how you can install the Kodi skins that you discover on this list.
How to Install Kodi Skins
There are two ways to install Kodi skin. One is through the official Kodi repository where you don't need to download separate files. And the other is installation using a ZIP file. I will mention both the methods below so you can choose accordingly.
1. Install Kodi Skin from the Official Repository
Open Kodi and switch to the "Add-ons" tab. Here, click on "Search" and enter the name of the skin.
Next, open the skin of your choice and install it.
After the installation, it will prompt you to change the skin. Click on "Yes" and you are done.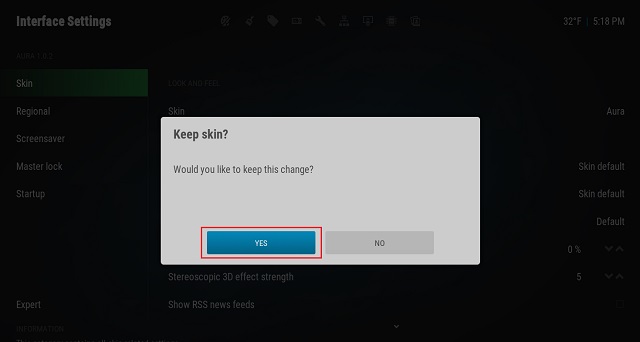 2. Install Kodi Skin From ZIP File
Download the ZIP file from the link given below under every Kodi skin.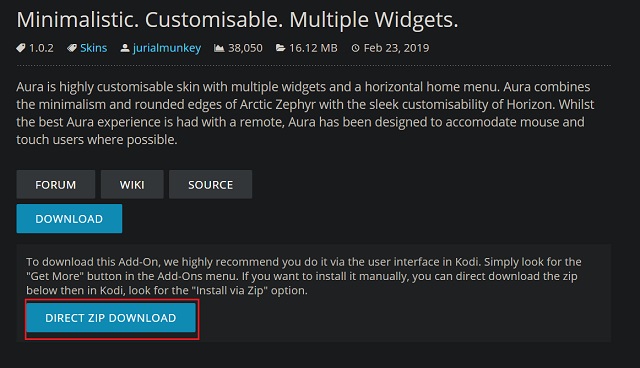 After that, open Kodi and navigate to the "Add-ons" tab. Here, click on the "Install from ZIP file" menu.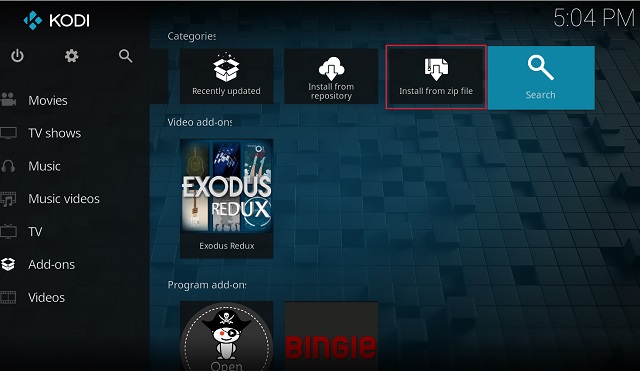 Locate the downloaded ZIP file on your device. Now, click on the "OK" button and the skin will be installed immediately.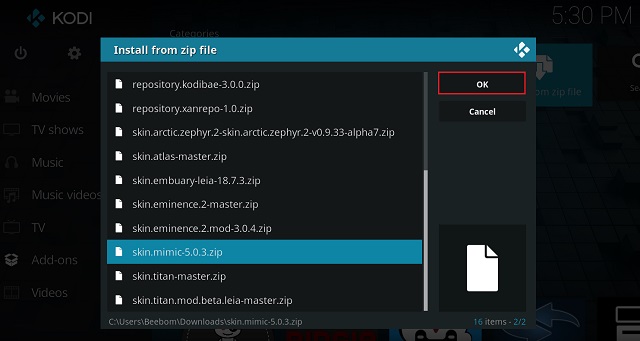 A prompt will appear asking to change the skin. Click on "Yes" and you are all set to enjoy the new skin.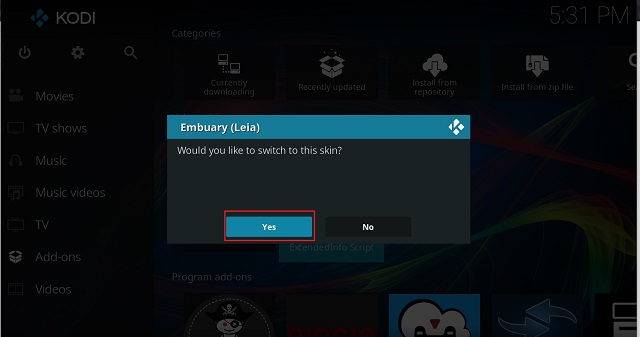 Our List of the Best Kodi Skins
Here, I have listed out the 12 best Kodi skins which you can use on Kodi to make your setup visually appealing. All these skins work perfectly fine on Leia, the latest version of Kodi. So don't worry about compatibility and other issues. Having said that, let's go through the best Kodi skins one by one.
1. Aura
Aura is one of the best Kodi skins right now, both in terms of look and performance. It's a highly customizable skin with support for widgets and tons of other visual tools. Despite being a heavy skin, the performance is top notch and I found no lag whatsoever while navigating through the interface. Besides this, I love Aura because of its consistent design and clean user interface across the UI. The rounded edges and swift animation gives a modern touch to Kodi. Also, it's the latest skin to have full support for the latest Leia build. If you are on the latest Kodi build and looking for the most stable and customizable skin, you are going to love Aura to bits.
Install Aura from the Official Kodi Repository or from ZIP file (Free)
Author: jurialmunkey 
2. Titan Bingie
Titan Bingie is a new Kodi skin, making a huge noise in the Kodi world. The reason is its Netflix like user interface which truly looks stunning with interesting artwork and movie information. It even lets you customize the home screen, similar to Netflix with a spotlight, pop-up window, and trailer autoplay. Titan Bingie is based on the popular Titan skin so be assured that you will get good performance. It also provides a recommendation on the home screen which is absolutely amazing. If you want to explore Kodi in a new way, I would strongly recommend Titan Bingie. It's just amazing to use and look at. As far as best Kodi skins go, this is at the top.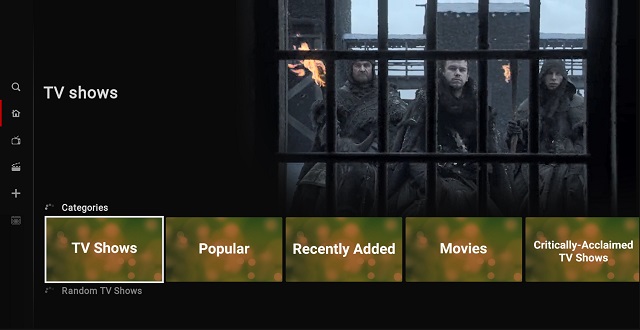 Install Titan Bingue from ZIP file (Free)
Author: cartman.dos
3. Aeon Nox: SiLVO
Aeon Nox: SiLVO is the redesigned skin of the hugely popular skin, Aeon Nox. The developer behind this skin, SiLVO has brought some major new changes to make it look modern and clean. In my experience, the skin was quite consistent with the performance. In terms of look, it has a handy search bar, weather widget, and various sub-menus on the home screen. It has that distinct Aeon look from earlier days and I think you are going to love that classic look. Aeon Nox always ranked among the top Kodi skins and still, the redesigned version is pretty damn good.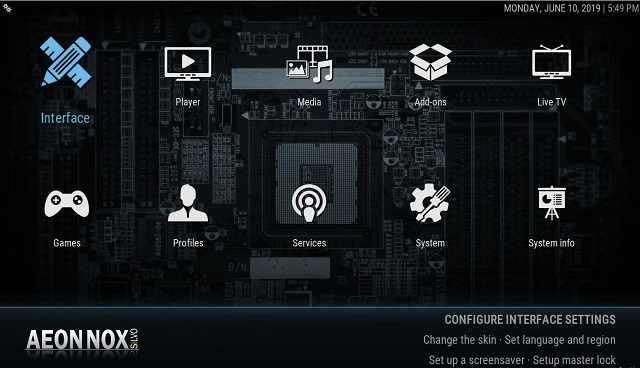 Install Aeon Nox: SiLVO from the Official Kodi Repository or from ZIP file (Free)
Author: SiLVO
4. Eminence 2 Mod
Eminence was quite a popular Kodi skin back in the day when the original developer jurialmunkey maintained it. However, Eminence skin was abandoned after a few years, but by that time it had garnered a lot of loyal audiences. At present, a Kodi user named Alanon has stepped in and modified the original Eminence skin to work with the Leia build. At the outset, Eminence 2 Mod is quite similar to its original one and the performance is also pretty good. The vertical menus look great and the skin provides movie banners and synopsis for local media content. To conclude, it's a great looking skin and you will love the distinct look of Eminence if you are coming from the default Estuary skin.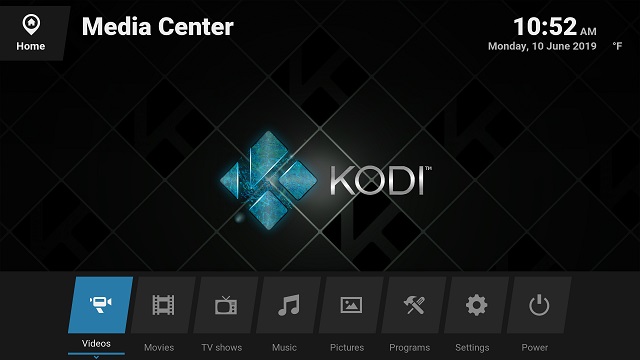 Install Eminence 2 Mod from ZIP file (Free)
Author: Alanon
5. Embuary
Embuary is a dedicated skin for Emby users who use Kodi as a client-media app. It looks very similar to the web UI of Emby, and if you want the same appearance in a standalone app, Kodi with Embuary skin can be a solid alternative. Users who don't use Emby can also use this skin. It looks slick with modern design and Netflix-like interface. You get movie banners, synopsis, IMDb and Rotten Tomatoes rating on the dashboard of every media content. There is also support for on-screen lyrics while playing music on Kodi. All in all, it's one of the best Kodi skins I have come across on Kodi.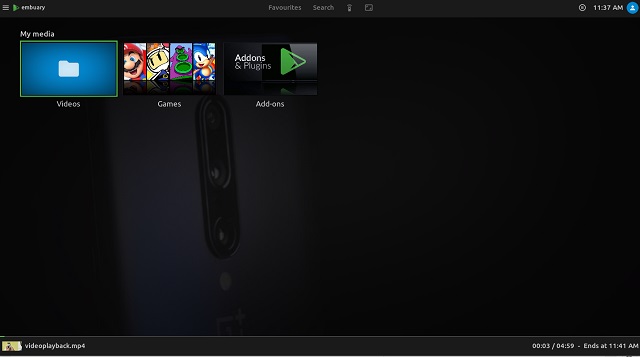 Install Embuary from the Official Kodi Repository or from ZIP file (Free)
Author: sualfred
6. Arctic Zephyr 2
Arctic Zephyr 2 is a lightweight Kodi skin which looks elegant in its minimal design. The interface is pretty clean with menus and submenus in rounded UI. It looks somewhat similar to Aura skin because the developer jurialmunkey is the developer behind both the skin. While Aura and Arctic Zephyr look almost the same, there is a major difference in their performance. Aura is a heavy skin which is best if you have a powerful system running Kodi. However, if you are using Kodi on Raspberry Pi or low-end system then Arctic Zephyr is highly recommended. You get a clean home screen with modern design and all the necessary features.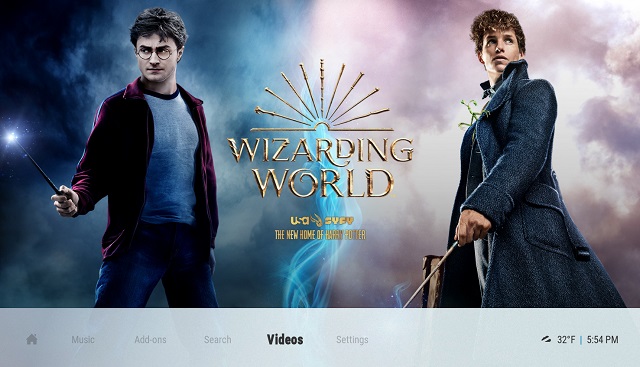 Install Arctic Zephyr 2 from ZIP file (Free)
Author: jurialmunkey
7. Titan
Titan is the oldest skin you can find on Kodi and it has been updated to the latest version year after year. It is one of the best skin you can find on Kodi both in terms of visuals and performance. To give you a sneak peek of Titan, it has all the media categories on the home screen and you can add or remove menus to your liking. You can add time and weather widget to the home dashboard as well. The Settings page and add-on browser are organized in a more cohesive manner so that you can find what you are looking for. Moreover, you get predictive searches while doing a global search and I find it really helpful. One thing to note is that it's a pretty heavy skin so install it on a powerful device to enjoy all the perks of Titan.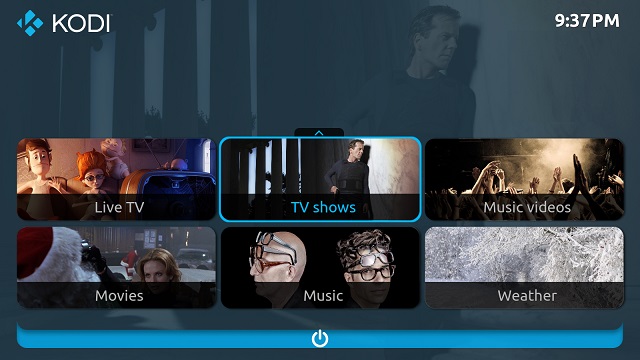 Install Titan from ZIP file (Free)
Author: marduklev
8. Atlas
Along the lines of Titan, Atlas was also a hugely popular skin back in the day. And still, it is being updated to support the latest version of Kodi. Now the skin has been revamped completely and it looks modern with top menu bar and lightly themed design pattern. In the Settings page, it has a drop-down menu which many prefer over the categorized menu. Overall, I really liked the minimal home screen. It looks very similar to Amazon Prime Video UI with large banners of movies and slideshow of media content. The skin is really responsive like Aura and I like how optimized it is even on the low-end devices. So if you are looking for a minimalist skin other than Aura, you should definitely give Atlas a try.
Install Atlas from ZIP file (Free)
Author: Yoda92
9. Confluence
There was a time when Confluence was the default skin of Kodi. It was simple to use, the library was upfront and accessible, there was support for widgets and overall provided a stable experience. Now Confluence has been replaced with Estuary as the default skin, but users still prefer the old look of Kodi. Also, the performance is pretty good even after all these years of development. Currently, an independent developer, Jezz_X is developing the skin for Leia. To sum up, it may look legacy, but hey it works pretty well and without any hang-ups or lag issues. If you are a long-time Kodi user, you should give Confluence a shot.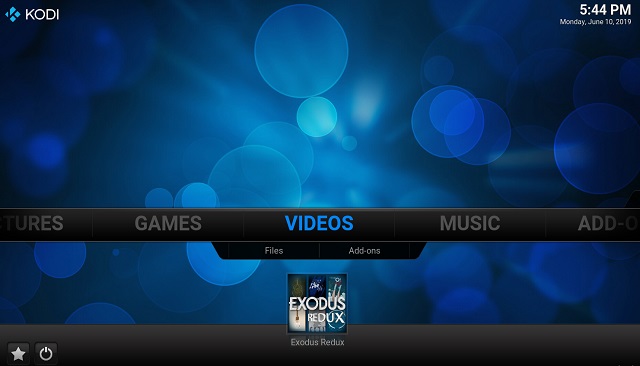 Install Confluence from the Official Kodi Repository or from ZIP file (Free)
Author: Jezz_X, Team Kodi
10. Mimic
Mimic is a pretty old Kodi skin but still, it has its own loyal user base. Generally, users like it for the no-nonsense experience on Kodi. Mimic is inspired by various skins like Aeon Nox and Arctic Zephyr. So you will find lots of UI elements from those skins into Mimic. The interface is largely uncluttered with libraries of movies, music and all your media content placed at the home screen. It looks somewhat identical to the current Kodi skin Estuary, as it also has a left-side menu and similar home screen setup. You can also choose the accent color for the entire UI and it looks really interesting. To conclude, if you want to a clean skin which is lightweight and performs pretty well then Mimic can be a great start. You should definitely check it out for a tried and tested experience on Kodi.
Install Mimic from the Official Kodi Repository or from ZIP file (Free)
Author: braz
11. Amber
Amber is a usual Kodi skin with ample customization option and overall good performance. It's pretty lightweight so you can use this skin on any of your device running Kodi. The interface can be customized either horizontally or vertically, as you like. Also, you get large banners for media content, movie information, album artwork, and many other things. Amber looks and behaves very similar to Aeon Nox skin but without the performance load that comes with the Nox skin. It's because Amber is completely bloatware free and doesn't include any kind of services with it. So if you are looking for a skin with the Aeon Nox looks, but with different sets of customization option, Amber can serve you well.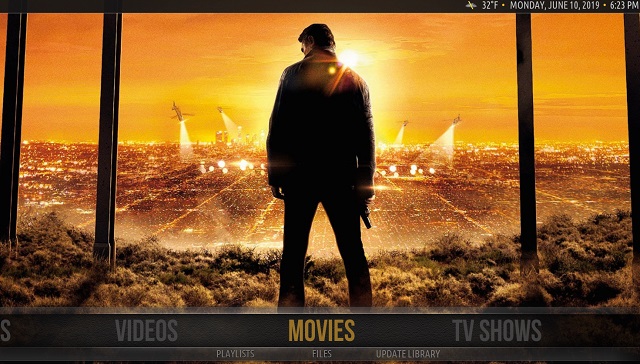 Install Amber from the Official Kodi Repository or from ZIP file (Free)
Author: Jester, Joethepartylion, Pecinko, bsoriano
12. Andromeda
Andromeda is our final Kodi skin in this list. It's pretty simple and lightweight with all the major features you would want in a skin. You have the top-bar menu with a slideshow of movies, music, and other media content on the home screen. Also, you can find video and image information of each media file at the top. Along with that, there is the IMDb integration within the skin which can help you in sorting your local library more efficiently. All in all, it does all the basics well and performs quite good. I didn't face any lag or major stuttering issues. So if you are bored with the default Kodi skin, you can give Andromeda a chance. It can surely make an impression on you.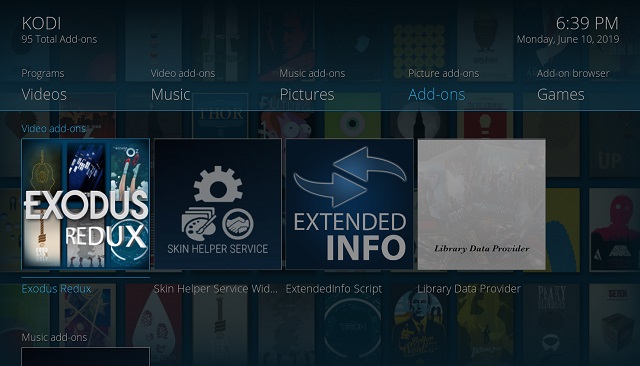 Install Andromeda from the Official Kodi Repository or from ZIP file (Free)
Author: Tgx
SEE ALSO: 12 Best Kodi Builds You Should Check Out in 2019
Install The Best Kodi Skins and Enjoy the New Kodi Look
So that ends our list of best Kodi skins you can install right now on your device. As I mentioned earlier, all these skins have support for Leia, the latest version of Kodi so no worries there. I have also included both light and heavy skins so that you can choose the perfect skin according to your device capability. Moreover, Kodi skins make your Kodi setup look visually appealing so you should definitely go ahead and change it to whatever that suits your taste. And if I missed something or your favorite skin is not mentioned in this list, you can comment down below and let us know. We will definitely look into it.