Beside releasing the iPhone XS and iPhone XS Max, the true successor to the highly popular iPhone X which was released last year, Apple has also released a slightly cheaper model called the iPhone XR. The phone brings almost similar design language of the iPhone XS. This means that it sports the same glass-sandwich design with an almost bezel-less display at the front. My favorite thing about the iPhone XR is its colors. The phone comes in six different colors and all of them look absolutely beautiful. However, if you want to keep the iPhone XR looking beautiful, you will have to invest in a good case, as out of the box, the phone is very fragile thanks to the use of glass on both front and the back. Well, to help you with your search, we are bringing a list of the 10 best iPhone XR cases and covers you can buy:
Best iPhone XR Cases and Covers You Can Buy
1. iPhone XR AirSkin Case by Spigen
I want to start this list with one of my favorite cases which is the AirSkin series by Spigen. Spigen is one of the biggest brands in the cases and covers industry and their AirSkin case for iPhone XR is one of the best ones that you can buy. The case is thin and sports a semi-transparent layer which offers a clean matte finish. The case is also very slim coming at just 0.3 mm thick. That makes this one of the lightest cases you can buy for your iPhone XR. While it won't provide ample drop protection to your device, it will protect it against normal scratches and scuffs. If you love thin and light cases, this is the one for you.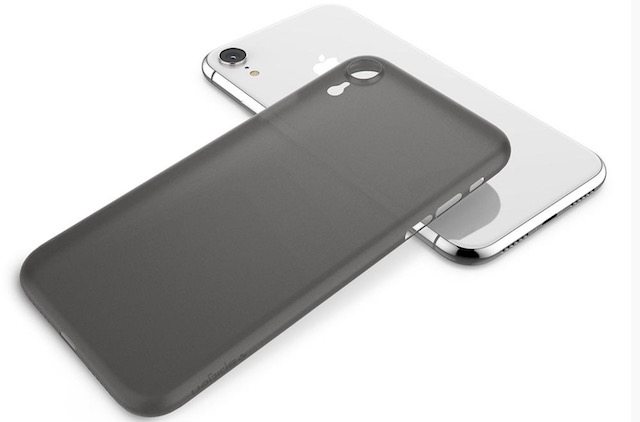 Buy From Spigen: $24.99
2. OtterBox Strada Series Case for iPhone XR
The OtterBox Strada is one of the toughest cases and covers that you can buy for you iPhone XR. The case not only protects the back of the iPhone XR but it also brings a front flap which protects the iPhone XR's display from scratches. The case's outer layer is made using premium leather material which both looks good and feels soft to touch. The case also offers vertical card holders which can easily hold a couple of debit and credit cards along with some cash. The case comes in a few different colors and all of them look equally enticing. If you want the full protection and don't mind the bulk, this is one of the best cases that you can buy.
Buy From Amazon: $59.95
3. Spigen iPhone XR Ultra Hybrid Case
The ultra hybrid case series from Spigen cannot only protect your device in case of minor drops and falls but it is also comparatively quite light. Spigen has achieved this elusive combo by using a combination of a strong bumper and a thin and light back cover. The thick bumper which wraps around the smartphone to provide an all-around drop protection while the thin but strong clear back prevents scratches and scuffs. The case is best suited for people who want to protect their brand new iPhone XR but don't want to deal with a lot of bulk. If you someone who likes that, click on the link below to check it out.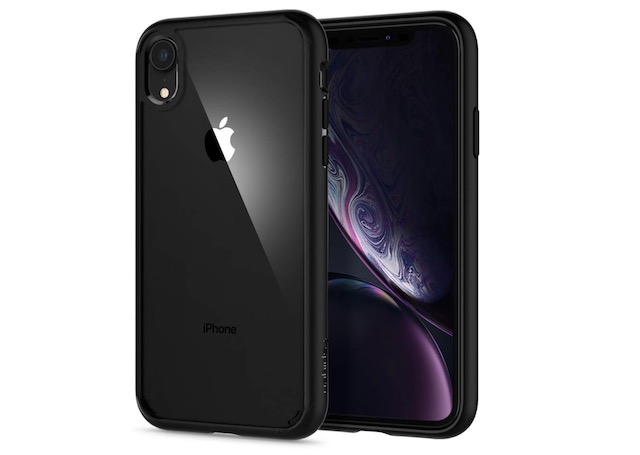 Buy From Amazon: $12.99
4. CrashGuard NX Case for iPhone XR from RhinoShield
The CrashGuard NX Case for iPhone XR from RhinoShield is a bumper only case which is great for users who hate putting on cases as it kills the brand new look of their iPhones. Since this is a bumper case, it can easily protect the iPhone XR in cases of drops and falls by absorbing the shockwaves. At the same time, it doesn't cover the back of the phone thereby allowing you to showcase the colorful beauty of your iPhone XR in all its glory. However, do note that since it doesn't cover the back, it cannot protect your smartphone from scratches and scuffs. So, remember to carry the iPhone XR and your keys in different pockets.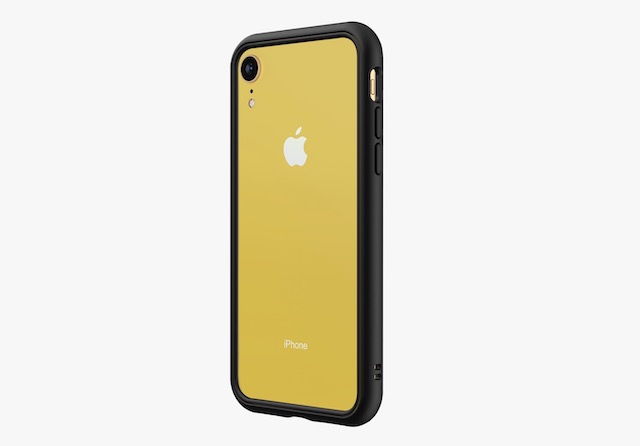 Buy From RhinoShield: $25.99
5. OtterBox Symmetry Case for iPhone XR
If you are a fan of clear cases however you do want some added protection, check out the symmetry series of cases and covers from OtterBox. The symmetry case for iPhone XR features a clear and see-through design while bringing added protection at the same time. The case is very strong and provides durable protection against drops, bumps, and fumbles. It also features a raised lip around the camera bump and the front of the phone so as to protect the camera lens and display from scratches. If you want the same protection but don't like the clear version, you can go for the opaque colored version as the symmetry series also comes in different colors.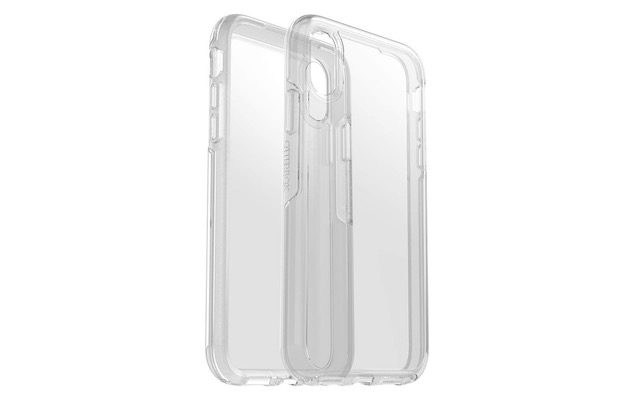 Buy From Amazon: $49.95
6. Speck Products Presidio Pro iPhone XR Case
The Spec Products Presidio Pro is one of the strongest cases that you can buy for your iPhone XR. It features a dual layer design with the outer layer being the hard polycarbonate and the inner layer using the soft impactium material. While the outer layer is good for providing impact protection, the inner layer absorbs the shocks. Together they make this case good enough to handle drops up to 10 feet. The case also features raised lips in the front thereby giving protection to the display. Finally, the case comes in many different colors allowing to customize the look and feel of your iPhone XR just the way you want to.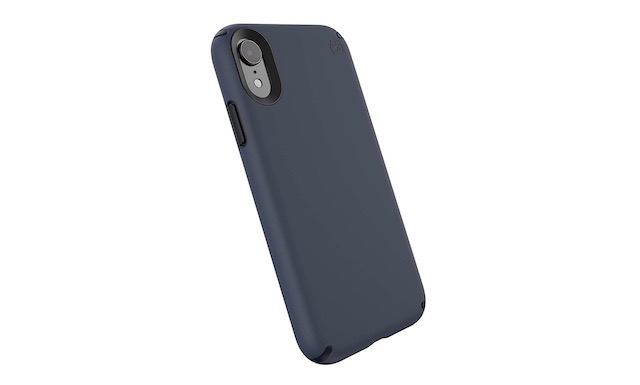 Buy From Amazon: $39.95
7. iPhone XR Cases from Casetify
If you love the designer cases you are going to love Casetify. The company produces some of the best designer cases I have ever seen on the market and their designer cases for iPhone XR are really great. First of all, they literally offer hundreds of design to choose from so there's no dearth of options here. Once you do find the design that you love, you will happy to know that the cases are very durable. Not only they can protect your iPhone XR from cracks, scratches, and scuffs, but themselves last for a long time. The bottom line here is that if you want designer cases for your iPhone XR, you don't have to look anywhere else.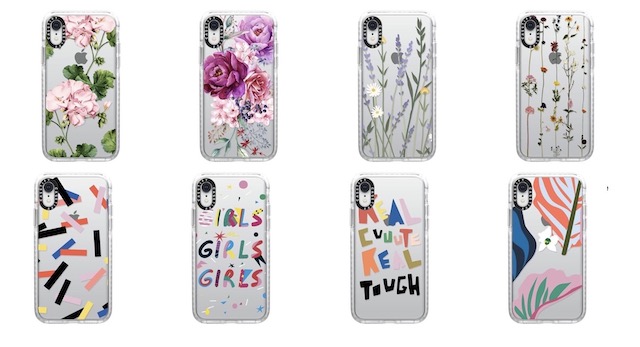 Buy From Casetify: $45
8. iPhone XR Clear Case by Evidet
I love thin and light clear cases and for the iPhone XR, this clear case form Evidet is one of the best ones that you can buy. The crystal clear case allows you to see the gorgeous colors of iPhone XR without any resistance. The case uses the soft TPU material which is very good for resisting scratches and even provides a little drop protection. The case also features precise cutouts for all the ports and buttons and supports wireless charging without any problem. This is one of thinnest and clearest iPhone XR on the market and if you are into clear cases, you should definitely check this one out.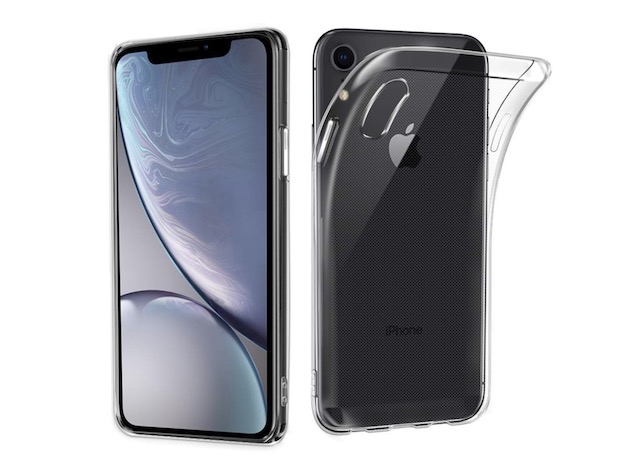 Buy From Amazon: $7.88
9. iPhone XR Case by SupCase
SupCase is also a very well known brand in the cases and covers industry and is famous for making quality products. The case that I am featuring here is a hybrid case which brings a tough and strong bumper along with thin and light back plate. This allows the case to provide ample protection to your device without adding much bulk. The case also features raised lips in the front and around the camera module thereby protecting them against scratches and scuffs resulting from contact with various surfaces. Overall, I quite like this case and highly recommend this to all the iPhone XR owners who are looking for a good quality case.
Buy From Amazon: $14.99
10. iPhone XR Case by VRS Design
The last case on our list is from a company called VRS design which is bringing a very unique looking case. The case features a ridged design at the back which not only reduces the damage by breaking the shockwaves emanating as a result of accidental drops or falls but it also enhances the grip of the phone thereby reducing the chances of the phone falling in the first place. The case is made from soft TPU material thus there's no chance of your phone getting scratches from the case itself. It also features price cutouts for different ports and buttons and comes in two different colors. If you want something different, this certainly falls into that category.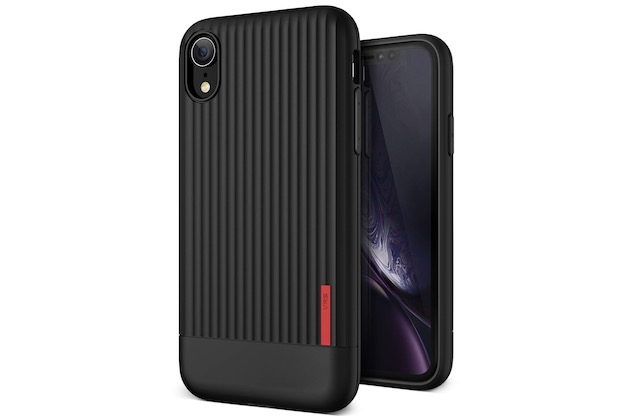 Buy From Amazon: $10.99
SEE ALSO: 10 Best iPhone XS Cases and Covers That You Can Buy
Protect Your iPhone XR with These Awesome Cases and Covers
That ends our list of the best cases and covers for iPhone XR that you can buy right now. I have included all major types of cases including strong, light, clear, folio, and more, hence, I believe most of you will find a case for you here. Do check this list out and let us know which is your favorite iPhone XR case that amongst them all by writing in the comments section below.
---
Load More