Apple just released three new iPhones; the iPhone XS, the iPhone XS Max, and the iPhone XR, and they all are amazing. If you remember, last year Apple released the iPhone X and told us that it will pave the way for the next ten years of iPhone. Well, the company was not kidding as the new iPhones use the iPhone X design language pretty heavily. That being said, the true successor to the iPhone X is the iPhone XS which brings the same design and build quality along with faster internals and better cameras. What this means is that the iPhone XS is still one of the most fragile phones on this planet. With the phone starting at $999, you don't want to be taking any risk and should protect it at all cost. Well, to help you with that cause, we are bringing a list of the 10 best cases and covers for iPhone XS, that you can buy:
Best iPhone XS Cases and Covers That You Can Buy
Note: We will keep updating this list with new iPhone XS cases and covers, so make sure to check back for new cases.
1. Spigen Ultra Case for Apple iPhone XS
When it comes to cases and covers, Spigen is one of the most trusted brands out there. I have been using Spigen cases for years now and they have never disappointed me. The Spigen Ultra is a hybrid case for iPhone XS which brings a flexible bumper along with a rigid back. The bumper works great in diffusing the pressure resulting from impact while the rigid back is good for preventing scratches and scuffs. Spigen has packed in a military grade Air Cushion technology which protects your iPhone XS from cracking when it falls. I also love the use of the high-quality material as it is resistant to yellowing and remain sparkly clean even when used for a long time. If you want a clean case which provides ample protection, this is the case for you.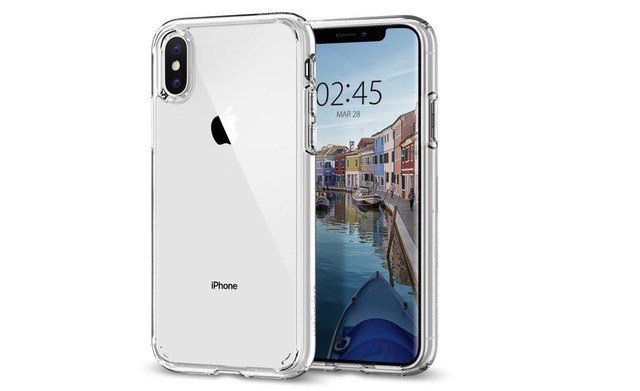 Buy From Amazon: $13.99
2. iPhone XS Leather Case from Apple
Since Apple launched its own line of leather cases a couple of years back, I have been a fan of them. While the Apple leather cases command a premium price just like their phones, they are worth it. The cases not only look premium but are also feel good to touch. They also provide ample drop protection. I was using the Apple leather on my iPhone X and it protected it quite well in the few times that I dropped the smartphone. One thing that I love about these cases is that since they are made from specially tanned and finished European leather they develop a natural patina over time. That unique patina that generates over time will give your iPhone XS a unique look which you won't find anywhere else. The cases are available in many colors including red, blue, grey, forest green, and more. I love Apple leather cases and highly recommend it to anyone who wants a premium case.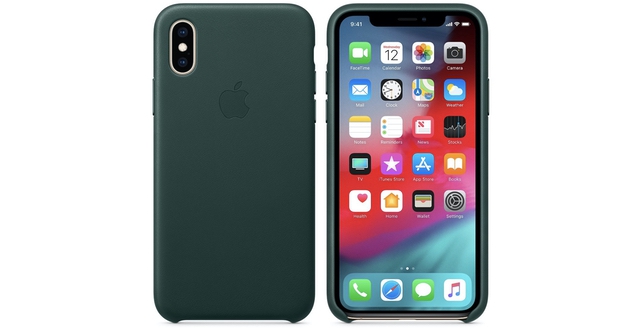 Buy From Amazon: $49
3. Presidio Folio Leather iPhone XS from Spec
Many people are fond of folio cases as they not only protect the back of the device but also the front. If you are one of them, the Presidio Folio case from Spec is just for you. Just like Spigen, Spec is a respected brand in the cases and covers industry and while I have not personally used their products, I know several people who do and are happy with it. The case features a unique two layer design with ridges of impact protection material between the layers. The material compresses on impact and absorbs and disperse shock waves resulting from drops and falls. The case has been rated for 10-foot drop protection and should easily protect your phone. I also love that it comes with a built-in stand and a pocket which can easily hold up to three cards. For folio case lovers, there's no better case out there.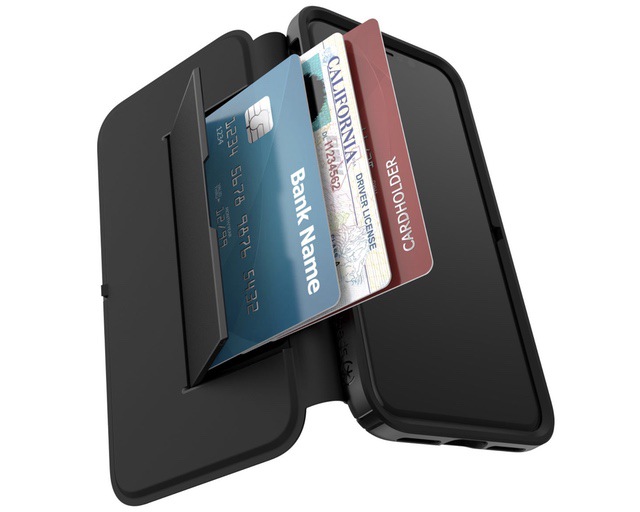 Buy From Spec: $49.95
4. iPhone XS Case from CASETiFY
CASETiFY is a brand which makes designer cases and covers for smartphones and their cases for iPhone XS look beautiful. If you are into designer and patterned cases, there's no better brand out there which has a selection of so many good looking cases with different design patterns. The cases are offered in various design categories including flamingo, aqua, drawing, animals, birds, and more. Also, just because these are designer cases, it doesn't mean that they are not strong. In fact, the case brings military-grade protection. Engineered with a two-layer construction of qitech material, these iPhone XS cases  are 6.6 feet drop test approved. That means the cases not only look beautiful but are also pretty durable.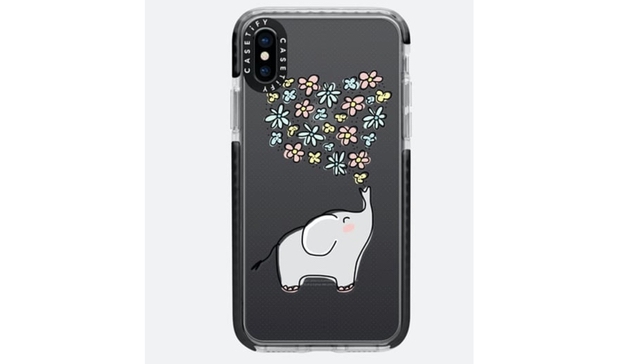 Buy From CASETiFY: $49
5. OtterBox Pursuit Case for iPhone XS
OtterBox is famous for making tough and durable cases for smartphones and I love their products. While most of their cases are quite bulky and you can go for them if you want extreme protection for your iPhone XS, I like the Pursuit series of cases which are comparatively light and do not add much bulk. The case is made from proprietary polycarbonates and thermoplastic elastomer materials which give them good impact resistance. The case totally packs your iPhone and seals every opening to provide total protection. There's also an internal liner which is good at absorbing shocks resulting from impact. The case also brings quite a rugged look and looks amazing in my opinion.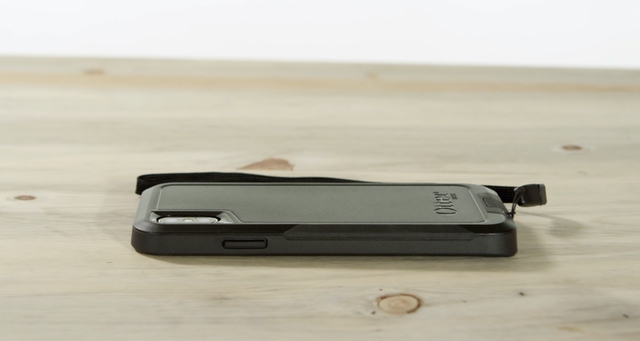 Buy From OtterBox: $69.95
6. ESR Slim TPU Case for iPhone XS
Till now we have talked about premium cases which bring a high level of drop protection. While all these cases are good, what if you are not looking for maximum protection but a slim and light case which can offer protection against normal wear and tear while not adding any bulk to your device? Well, if that's what you want, this is the case for you. The ESR Slim TPU Case for iPhone X is only 1 mm thick and doesn't add any noticeable bulk to the device. The case is also completely transparent thus allowing you to enjoy your iPhone XS in all its glory. I also love that the case brings a raised lip around the camera. The case is also pretty cheap so you won't have to spend much just after you have spent $999 on your iPhone X.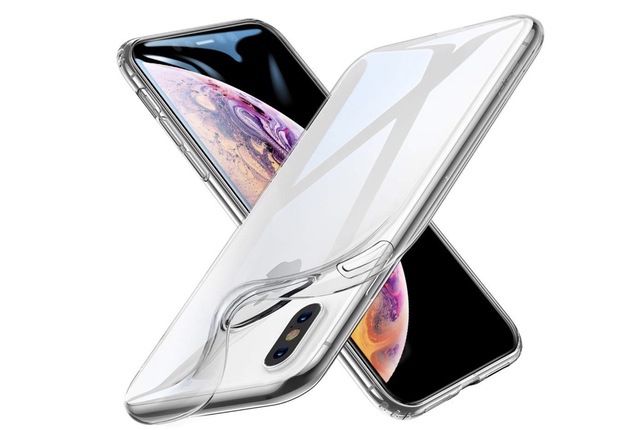 Buy From Amazon: $10.99
7. Incipio Carnaby Case for iPhone XS
The Incipio Carnaby case for iPhone XS is my favorite looking case on this list. Its fabric back just makes it stand out from all the other TPU cases on this list. Also, I have personally used Incipio cases in the past and I quite like their quality so I have no doubt that this one will also pass your quality tests. The case is made of durable co-molded materials which deliver long-lasting protection in a sleek and stylish design. It also offers flexible and buffed up the frame to bring enhanced impact protection to your device. Overall, I quite like what Incipio has done here with this case and recommend it to anyone looking for a different case for their brand new iPhone XS.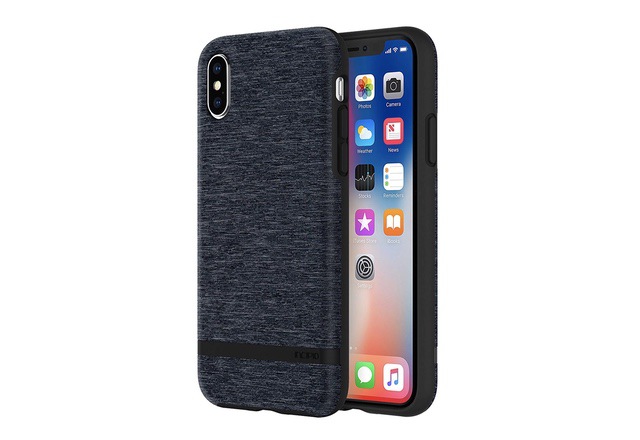 Buy From Amazon: $23.44
8. Spigen Liquid Air Armor Case for iPhone XS
Another cheap and light case for the iPhone XS comes from Spigen. Their Liquid Air Armor case for iPhone XS brings a flexible design which not only improves your grip of the smartphone but is also resistant to fingerprints. The case is pretty slim and doesn't add much bulk to the device. However, do note that this one is not a clear case like the one above it. That being said, I do love the stealthy look which this case brings. The geometric patterns at the back look really nice and improve the grip-ability of the phone. If you want a stealthy and light case for your iPhone XS, do check this one out.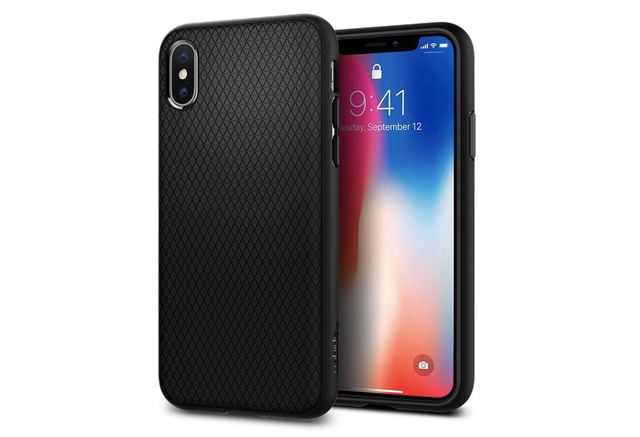 Buy From Amazon: $11.99
9. Maxboost Hybrid Case for Apple iPhone XS
If your cases don't last you long and you don't want to spend tens of dollars on them, check out the Maxboost Hybrid case for Apple iPhone XS which is priced just under $4. The case is made with a double-injected soft and hard casing made from GXD material which is good for both impact resistance and break protection. That means that not only the case will protect your brand new iPhone XS, but it will also protect itself. It also features a padded TPU frame along with raised lips around camera hump and the front of the device to bring extra protection. For a super cheap case, this one brings a ton of features and you should definitely check it out.
Buy From Amazon: $3.99
10. Yesgo Case for iPhone XS
The Yesgo case for iPhone XS is yet another clear and light case which brings a light profile. The case features a soft and flexible TPU frame along with a hardback just like the Spigen case we have already seen. Its shockproof airspace cushion offers enough impact protection to protect your iPhone XS from breaking in case of minor falls and drops. The only thing that I don't like about this case is the branding at the back which stands out more than it should. Other than that, for what it's costing, it brings enough features to earn a place on this list.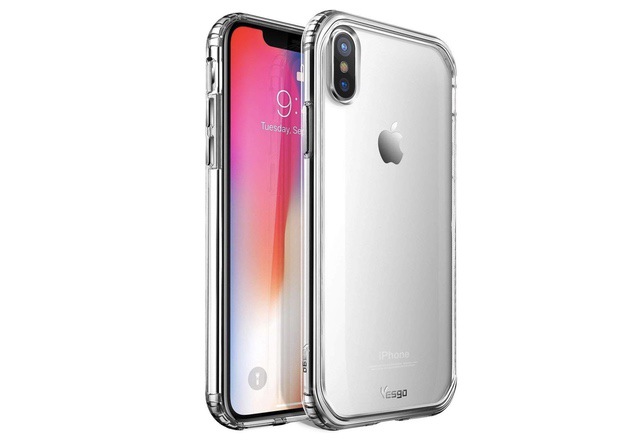 Buy From Amazon: $6.99
SEE ALSO: 10 Best iPhone XS Screen Protectors That You Can Buy
Protect Your Brand New iPhone XS With These Awesome Cases
That ends our list of the best iPhone XS cases and covers that you can buy. I have tried to include every type of case here so that all of you will find at least one case to your liking. Whether you like folio cases or clear cases or tough cases, there's one case for everyone here. Do check the list out and let us know which is your iPhone XS case from amongst them all.
---
Load More