The Google Cardboard is a great VR device, which lets you easily turn your Android smartphone into a virtual reality device but what makes it even better are the apps. The number of apps have grown a lot since Google unveiled the first iteration of Cardboard and the Play Store now packs in plenty of impressive immersive apps that let you make the most out of the VR experience. There are some cool apps that bring functionality, while some let you experience various landscapes and some are just great fun. So, ready to experience some great VR? Well, here are the best Google Cardboard apps to install on your Android smartphone.
Best Google Cardboard Apps
1. Fulldive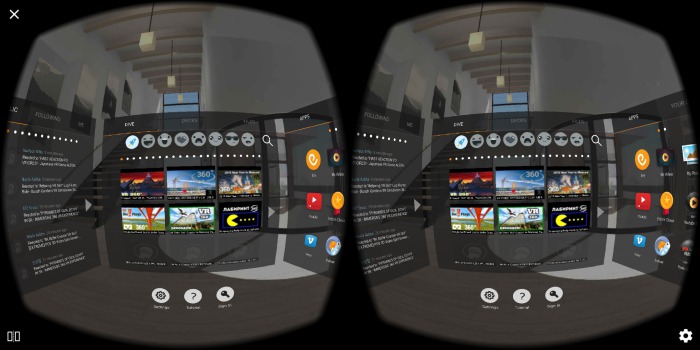 Fulldive is a pretty impressive VR navigation app, which brings a diverse range of content. The app lets you stream 3D as well as 360 Youtube videos along with any video content right from your smartphone. Moreover, it includes a cool 3D browser, camera, photo gallery and a VR Market, which lists all Cardboard compatible apps on your device.
The browser is especially impressive, as it even provides a cool on-screen keyboard where you can type a URL. The webpages look great in the VR experience, as if you were watching a website open on a huge 3D screen. Moreover, with support for streaming services like Netflix, Hulu and Roku and mixed reality apps coming soon, Fulldive is a must have for your Google Cardboard.
Install: (Free, in-app purchases start at $0.99)
2. Sites in VR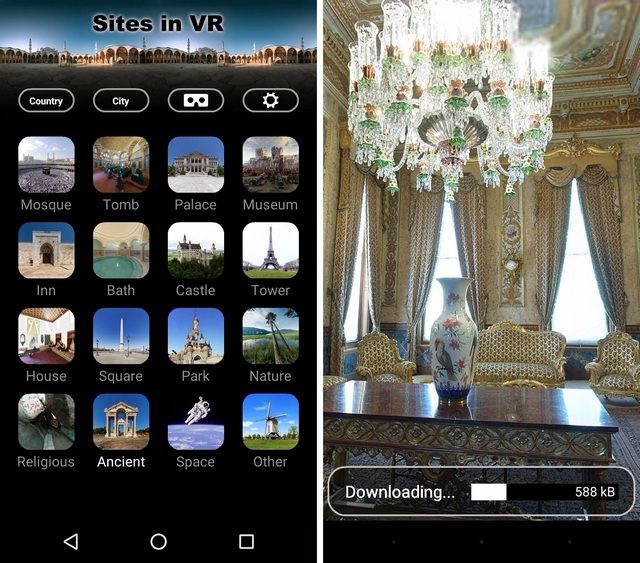 Sites in VR lets you visit places you always wanted to visit. From the historic places like Taj Mahal, Pyramids, Eiffel tower to parks, museums, castles, towers and even Mars. The app lets you visit them all. You can scan the QR code on your Cardboard viewer to calibrate it according to your smartphone or you can dive into the settings, which consists of options like eye separation, screen to lens distance, field of view, barrel distortion, screen to lens distance etc. Moreover, the app even works on your smartphone without the need of a Google Cardboard.
Install: (Free)
3. Google Cardboard
Google Cardboard is mostly the first app anyone installs when they get a Google Cardboard viewer, so chances are you might already be pretty well acquainted. The official app brings you various cool demos like Earth, Exhibit, Photo Sphere, Tour Guide etc. along with the 360 Video Channel. It also includes a cool VR game and a "Get Apps" section that lets you install VR compatible apps. If you are just getting started with a Google Cardboard, the official Google Cardboard app is a must have.
Install: (Free)
4. Google Cardboard Camera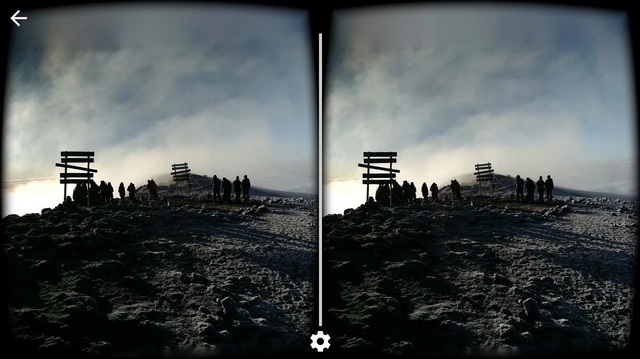 The official Google Cardboard Camera app lets you capture panoramic pictures with depth & sound from your smartphones, which you can later view on your Cardboard viewer. The photos taken from the app will be available in all its virtual reality glory when viewed from the VR device.
Install: (Free)
5. Street View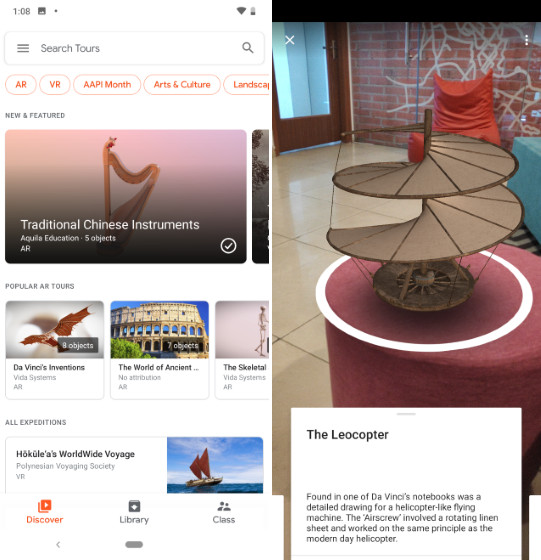 Google's Street View comes with Google Cardboard integration, so you can visit various landmarks all across the world through virtual reality. You can just tap the Google Cardboard icon while selecting a landmark to activate the VR mode.
Install: (Free)
6. NYT VR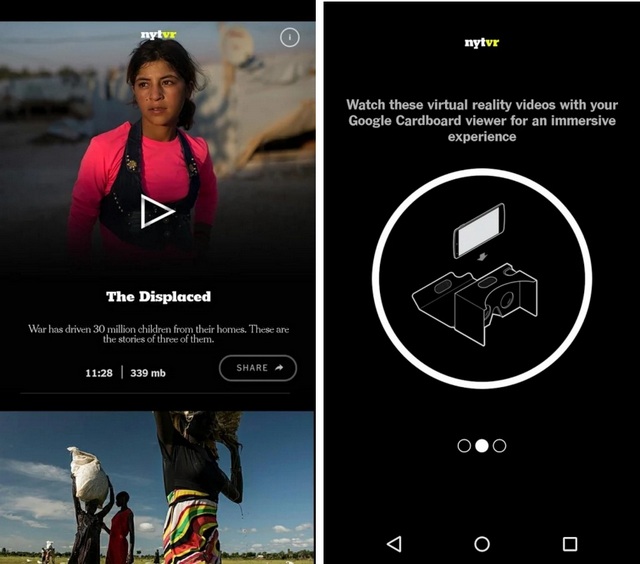 NYT VR is an app from New York Times and as you'd expect, it brings a very cool immersive news experience. The app includes virtual reality video stories reported by various award winning journalists, so you can experience a report as if you were there. These videos are available for download and most videos are north of 200 MBs, so we will suggest you to use a WiFi network to save your mobile data. If the New York Times VR experience fails to satisfy your news cravings, you could also check out The Guardian VR app (Free) to see the latest world events unfold around you.
Install: (Free)
7. Within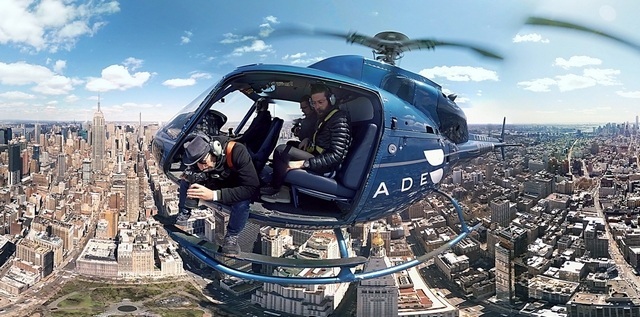 Formerly known as VRSE, Within is said to be one of the coolest VR experiences available on Google Cardboard. The app features high quality video clips including some original content along with a few CGI rendered 3D VR short films that really make the most of the Cardboard platform. You will have to download these clips first, which are around 500 MBs, so be sure to connect to a WiFi network.
Install: (Free)
8. War of Words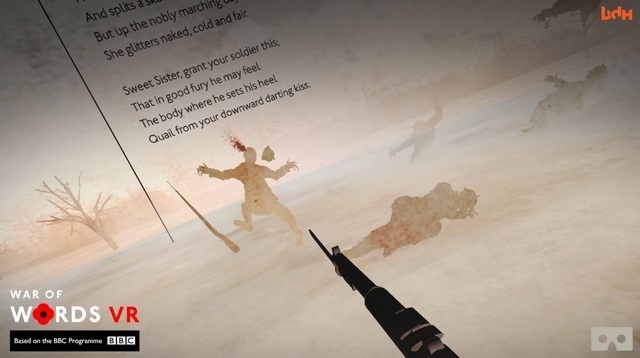 War of Words is a beautiful VR experience that takes you back to 1916 and the Battle of The Somne. The app features an animated viewing of Siegfried Sassoon's controversial poem 'The Kiss", which surely makes a great impact with the visuals. The experience is short but very poignant indeed, so check out!
Install: (Free)
9. MXVR Player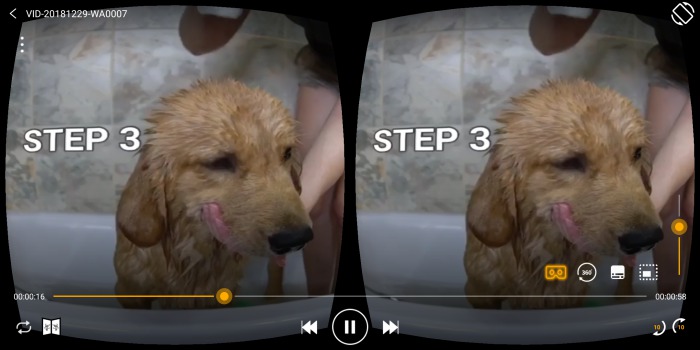 You must have all heard about MX Player if you've been an Android user for long. Well, if you want a fulfilling video viewing experience in VR then you can check out MXVR Player, which supports all popular VR formats and even allows you to watch regular videos in VR (Glass Mode) using the Google Cardboard.
Install: (Free)
10. Sisters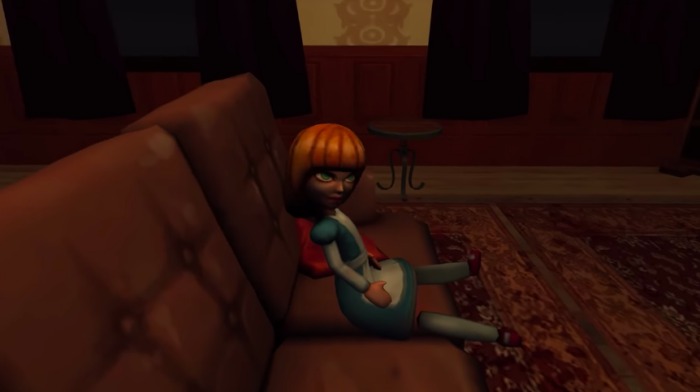 Like horror movies? Then, you are going to love this. Sisters brings a 360 degree virtual reality horror experience, which is designed to respond to what you are looking at. Headphones are recommended if you really are in a mood to freak out. You can also try out the follow-up to this horror story with Sisters: Faye & Elsa via a paid three-part app series, starting at $2.99.
Install: (Free)
11. YouTube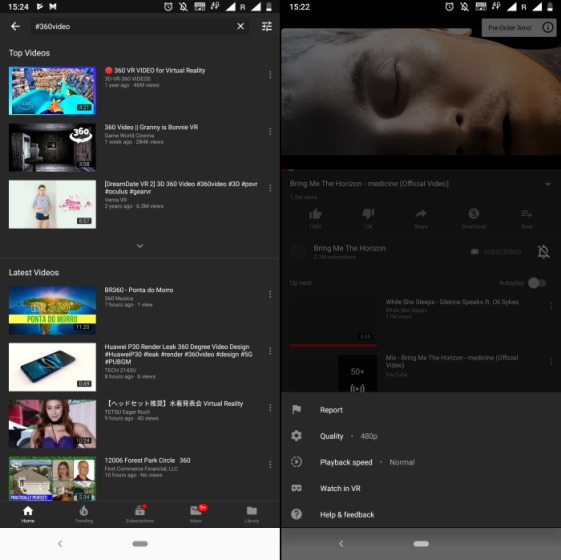 The YouTube app features some great VR friendly video content captured by 360-degree cameras in the 360Video house channel, which you can find by searching for #360Video in the Android app. However, you can also choose to watch any video in VR simply by playing the video and selecting the 'Watch in VR' option from the 'three dots' overflow menu on the top right.
Install: (Free)
12. Cmoar VR Cinema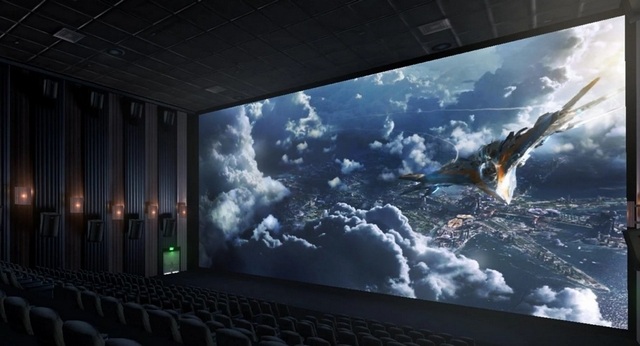 The Cmoar VR Cinema app brings a movie theater right in front of you. The app lets you watch 2D as well as 3D movies with a theater like seat experience and sound. It brings a cool 3D interface that supports various video formats along with YouTube videos. There are also cool options like dynamic lighting, voice search, auditorium variations and more.
Install: (Free, unlock Pro version for $5.49)
Apps to Experience Different Visuals
13. Orbulus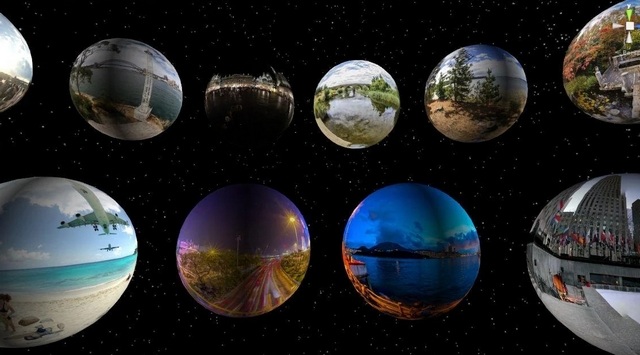 If you love viewing some very cool panoramic photo sphere pictures on your Cardboard, Orbulus is the app to go. The app brings tons of 360 degree pictures from the Photo Sphere community to let you experience a place from the photographer's point of view. The pictures include various cool locations like Mars, Salt flats, Hong Kong harbor, Northern Lights etc. The app is a bit heavy on the resources due to the detailed textures, so if you have a low end or older smartphone, it might not work as well.
Install: (Free)
14. Google Expeditions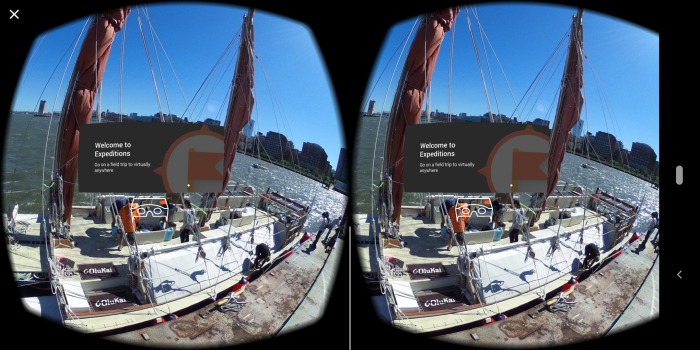 Another interesting Google app, Expeditions, enables you to lead or join trips across the world to check out some of the most popular landmarks/ historical monuments, visit the outer space or meet sharks underwater. Expeditions is designed for use in classrooms to give students an immersive take on what they're learning.
Install: (Free)
15. Titans of Space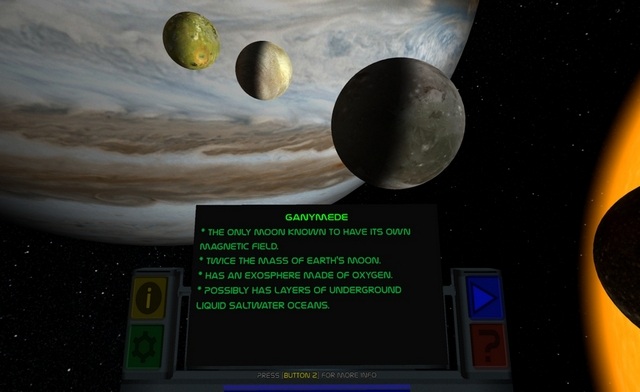 If Space exploration is your thing, you should give Titans of Space a shot. The app is a detailed virtual reality experience of all the planets and moon with a dynamic soundtrack. The app also includes a narration add-on (paid), which is not only educational but fun as well.
Install: (Free, in-app purchases start at $2.99)
16. Discover VR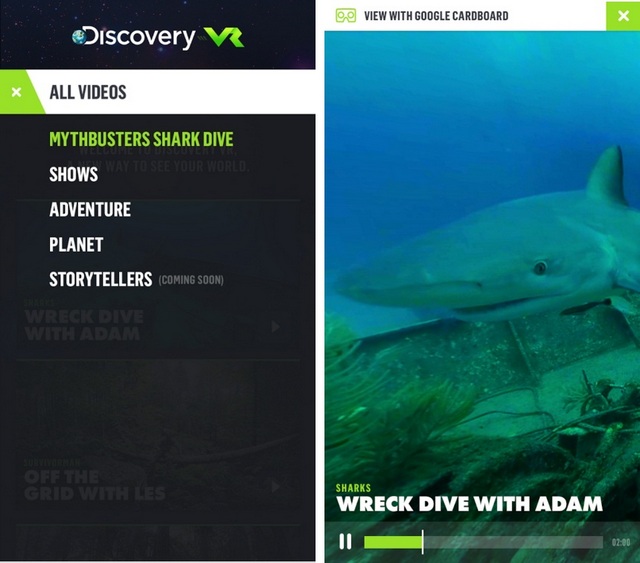 We all are huge fans of various Discovery Channel shows and the Discovery VR app brings all the adventures as a virtual reality experience. The app includes various 360 video clips from our favorite shows including behind the scenes footage and more. Discovery VR only lets you stream these video clips which can be a hassle if you don't have a speedy internet connection.
Install: (Free)
17. vTime – The VR social network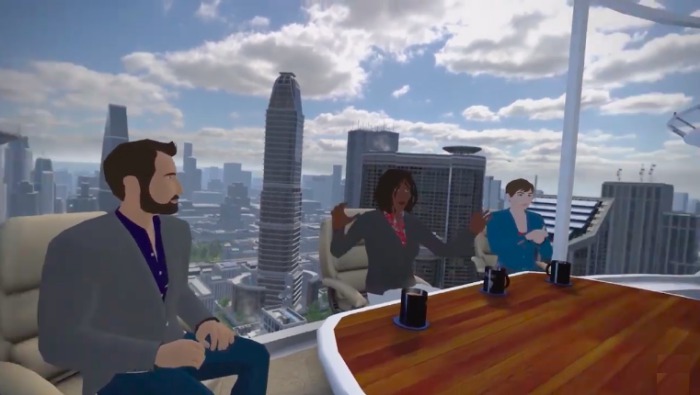 Well, if you carve out a niche for anything, you will find a social network bud around it in no time — be it VR or medicinal marijuana. The same is the case with Google Cardboard and vTime which gives you a chance to meet new people in an immersive VR experience. vTime allows you to post updates, chat with friends or family, communicate with vMotes, and even capture a virtual selfie.
Install: (Free)
18. Roller Coaster VR Attraction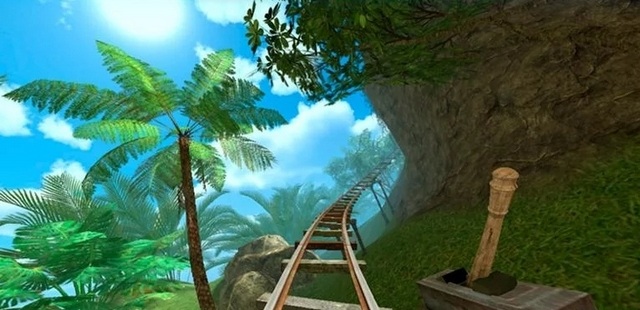 Thanks to Google Cardboard, you can now experience sitting in a roller coaster right at home. The Roller Coaster VR Attraction app takes you to a roller coaster ride around a deserted tropical island, which certainly makes up for a lovely view.
Install: (Free, in-app purchases start at $0.99)
19. Flight VR Demo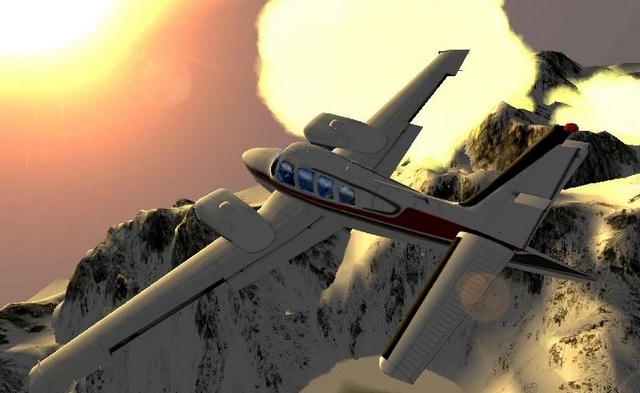 If you have ever wanted to fly a plane, Flight VR Demo gives you that chance. The app's VR capabilities make you feel like you are flying the plane with a good view of the buildings and mountains. It also brings 3D Stereoview and Headtracking, so you can have looks at the plane through different angles.
Install: (Free)
20. Dive Deep
Dive Deep brings an underwater sea experience along with some cool whales, sharks and dolphins. The app is simple, as it aims to bring a soothing underwater experience and it certainly succeeds at that.
Install: (Free)
BONUS: Shaun the Sheep VR Movie Barn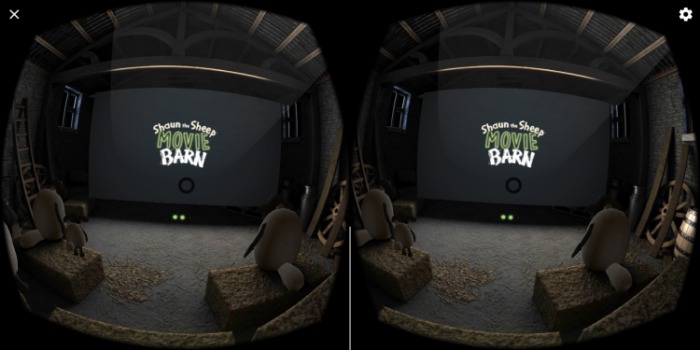 Well, I'm still very much drawn to cartoons and anime, and watching Shaun the Sheep in an interactive movie barn is truly a great experience. You along with your kids, can pick and watch a number of Shaun the Sheep clips while sitting in the perfect spot in the barn, next to Shaun, Shirley, Timmy and the rest of the flock.
Install: (Free)
SEE ALSO: 10 Cool VR Games for Your Google Cardboard
Use These Google Cardboard Appps to Have Fun with VR ?
Google Cardboard brings virtual reality to the masses and these apps make sure you make the most out of the experience. The apps already feel futuristic and that's the reason we can't wait to see the next big innovation in the VR space. Till then, try out these apps and let us know about your experience.