Google Cardboard might not bring the advanced virtual reality prowess that other VR devices like Oculus Rift boast of but its affordable nature has brought the VR tech to the masses. Presently, Google Cardboard is more of an entertainment device and developers too have made sure to develop apps and games that entertain you while letting you experience the magic of VR. There are various games available on the Play Store and Apple iTunes aimed at Google Cardboard users and here are the best out of the lot.
1. InMind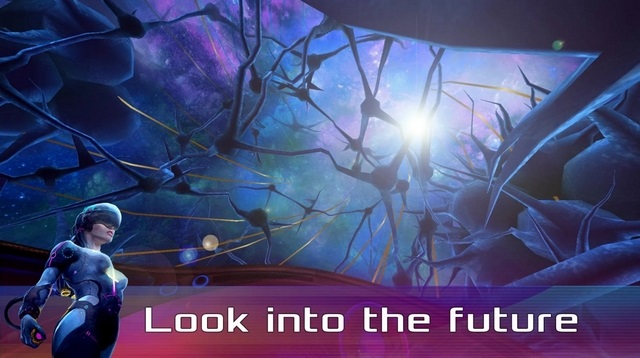 InMind is a cool VR game that is straight from our favorite sci-fi movies. In the game, a new technology allows you to go into a patient's brain to find and destroy neurons that might be the cause of a mental disorder. The microworld experience surely looks amazing in VR and the game has been designed to test the Google Cardboard VR experience.
2. VR Bike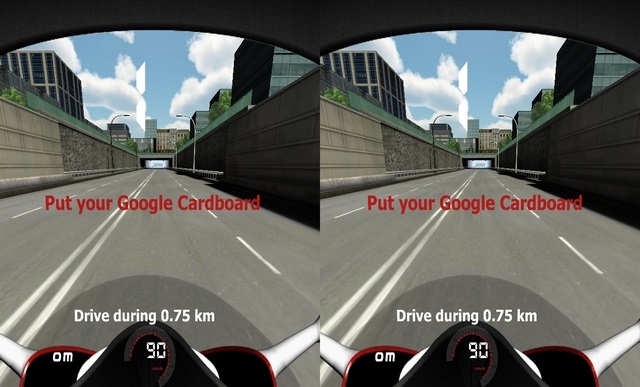 If you've always wanted to drive at crazy speed on your bike or car, VR bike is for you. The virtual reality game has been designed to make sure your crazy speed dreams are fulfilled. In a city which looks a lot like Paris, you are at high speed and your controls are jammed and you just have to steer without causing any accidents. The game includes different difficulty levels along with different game modes.
3. Caaaaardboard!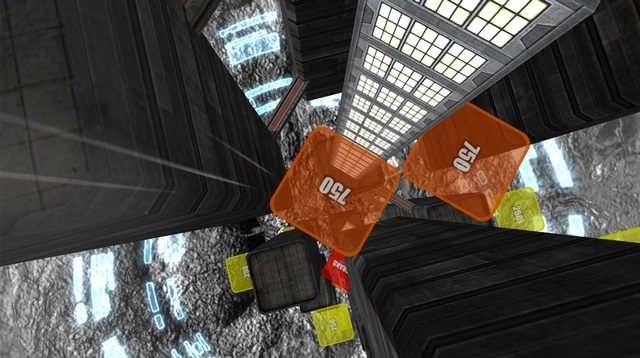 If you have played Aaaaa! on your PC, you should know how much fun Caaaaardboard! is. The virtual reality game requires you to dive off of buildings in Boston, Massachusetts while performing stunts, gather points, spray paint and more. The game certainly brings a superb VR experience and if you are scared of heights, this should definitely help you out.
Install: Android (Paid $1.99)
4. Lamper VR: Firefly Resque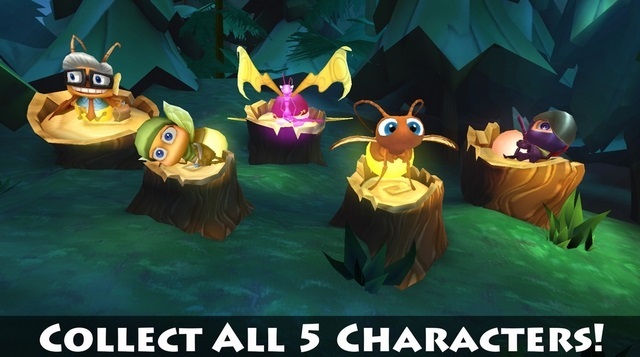 Lamper VR: Firefly Resque is the successor to the popular runner game Lamper VR: First Flight and it's certainly a lot of fun. In the game, you play as the Little Lamper, a firefly bug and you have to explore the lush woods to rescue your friends kidnapped by the spiders. The game offers some beautiful immersive graphics and simple yet fun gameplay, so it's worth a check.
Install: Android (Free), iOS ($0.99)
5. End Space VR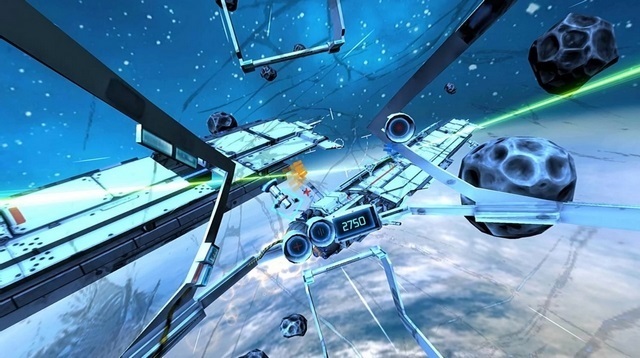 End Space VR is one if the most detailed VR experiences you will come across. The game features you piloting a small space fighter to fight a space battle against enemies. You will have to move your head to move around the spaceship and use the magnet button to trigger laser shots. End Space VR includes different space environments, detailed space ships, upgrades and more. Moreover, the game features AAA graphics and 3D positional audio for the best VR experience on Google Cardboard.
6. Proton Pulse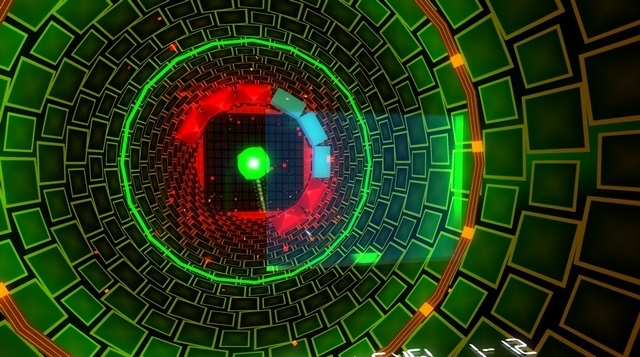 Proton Pulse might not look so amazing a game from the screenshots but it's highly addictive. It's a brick breaking title where you have to spin and direct a proton ball to destroy the enemy core. The game lets you use your head to spin and tilt the energy ball.
Install: Android ($1.99), iOS ($2.99)
7. Deep Space Battle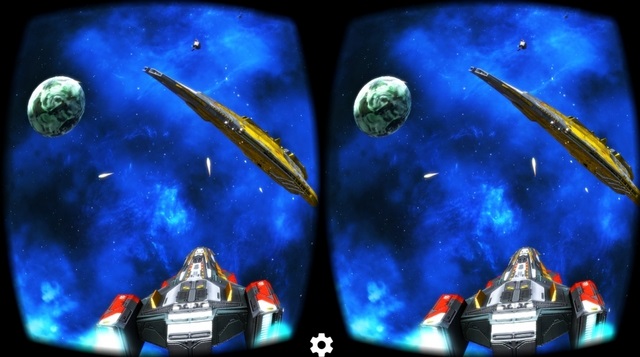 We all love shooter games and VR certainly makes it even better. Deep Space Battle is a space shooter game where you will have to use your intelligence & weapons to defend your world against an invasion. The colorful galactic landscape surely makes for a great VR experience and the game includes features like different ship designs and more.
Install: Android (Free)
8. Corridoom VR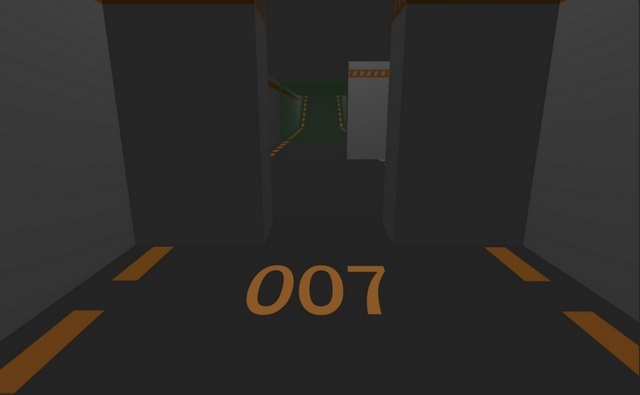 Corridoom is a cool VR game that makes the most out of the VR technology. It's a runner game where you have to run and make turns & dodge obstacles by moving your head or you will die. Want to test your reflexes? Try Corridoom!
9. Zombie Shooter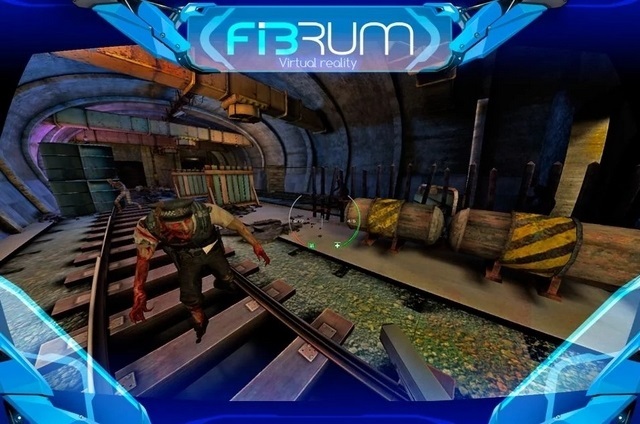 Feel like killing a lot of zombies? Well, Zombie Shooter lets you do the deed in virtual reality. The gameplay includes a post-apocalyptic subway filled with mutants and zombies. You just have to aim at zombies and the game auto shoots them. It's very simple and that does go against the game but if you like to pass some time shooting zombies, you can give it a try.
Note: Zombie Shooter only lets you play to a certain extent and to move further you will have to make an in-app purchase.
Install: Android, iOS (Free with in-app purchases)
10. Fractal Combat X
Fractal Combat X is a very popular Android game and it also comes with support for Google Cardboard VR. It's a flight combat game with some top notch graphics and gameplay. There are various new missions accompanied by beautiful landscapes and epic soundtracks. The game supports controllers as well, so you can enjoy the VR experience without having to hold your hands near your head.
Install: Android, iOS (Free with in-app purchases)
SEE ALSO: Top 30 Multiplayer Games for Android (2016)
Ready to become a virtual reality gamer?
Honestly, these Google Cardboard games are the best there are and if you are expecting PC or console level games, you will be disappointed. But if you don't mind some harmless fun and keep your expectations in check, these games might pleasantly surprise you. So, check them out and do let us know your Google Cardboard VR gaming experience. We love to hear from you!