Facebook is the world's largest social media platform in the world. Despite being in news for all the wrong things for quite a time now, the social media giant still boasts of over 2.27 billion monthly active users. One of the biggest reasons behind its popularity among the masses is the huge catalog of games that the service supports. The top games on the platform see millions of online players every day, making it one of the biggest gaming platforms in the world. If you are also someone who enjoys playing quick games, this is just the article for you as we are going to list out the top 23 best (and most popular) Facebook games of 2019.
Best Facebook Games
Facebook offers two different kinds of games. The first is the simple web player games which anyone with internet access can play, that too without having to download a thing. The second type of games are the ones that can be played in the Facebook Gameroom. These games normally require you to download files on your system and act more like normal games that you are used to playing. That's why we have divided this article into two sections:
Best Facebook Web Games
Best Puzzle Games on Facebook Web
1. Candy Crush Saga
It seems that there is no platform where Candy Crush Saga is not popular. Whether you are playing the game on Android, Windows, iOS, or Facebook, the game is still addictive and fun to play. The gameplay here is the same which means you will have to match the same color candies to blow them. If you can create special shapes, you will get different power-ups which will help you clear the candies in a faster or better way. I really don't think more explanation is needed here. If you are into puzzle games, this is a must play game.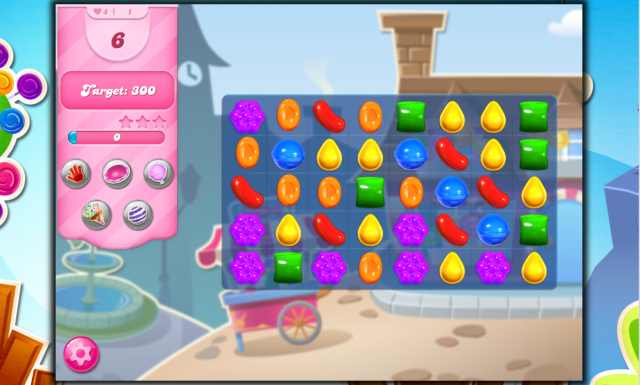 2. Farm Heroes Saga
Farm Heroes Saga is another popular puzzle game which is just like Candy Crush. The main difference here is that instead of exploding and clearing candies, you will be clearing farm products. I love this game as the levels here are different from the ones of Candy Crush and as you progress further, the game becomes more challenging. If you enjoy playing Candy Crush, definitely try out this game too.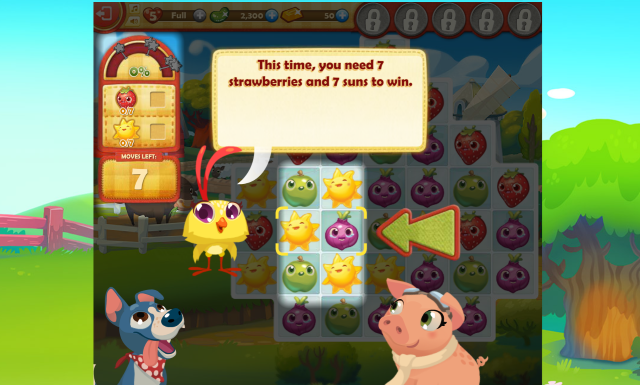 3. Criminal Case
Criminal Case is an amalgamation of a HOG (Hidden Objects Game) and a crime game. Basically, you will be solving brutal crimes such as murders and violent robberies by looking for and discovering clues. Find hidden clues to solve a crime and then move onto the next level to repeat the same process. The levels become harder and harder as you progress. I thoroughly enjoy playing this game and recommend it to you wholeheartedly.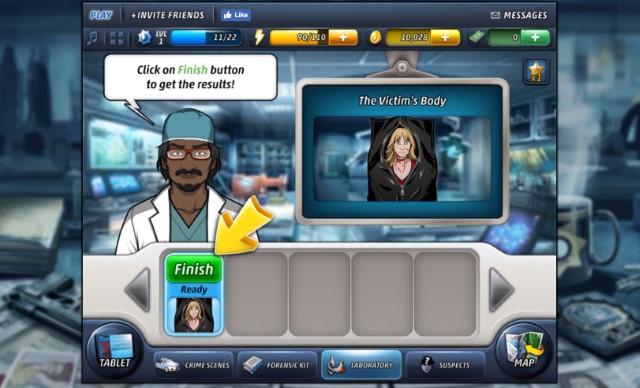 4. Bejeweled Blitz
Next on our list is Bejeweled Blitz which is an extremely popular puzzle game and very fun to play. While the gameplay is similar to Candy Crush Saga, it is a lot harder than the former as the time limit here is more aggressive and the levels harder. The game is fun to play in short bursts and acts as a great time killer.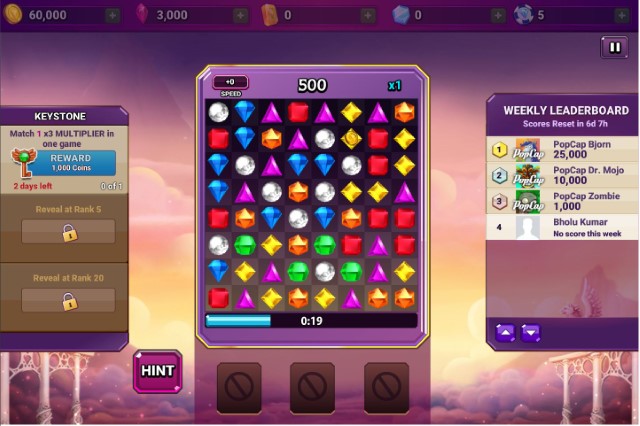 5. Bubble Witch 3 Saga
Bubble Witch 3 Saga is another interesting game from King, the creator of Candy Crush Saga. The plot is same as any other bubble popping game, you have to shoot bubbles and match 3 or more bubbles. However, the animations along with different power-ups make it worth a try.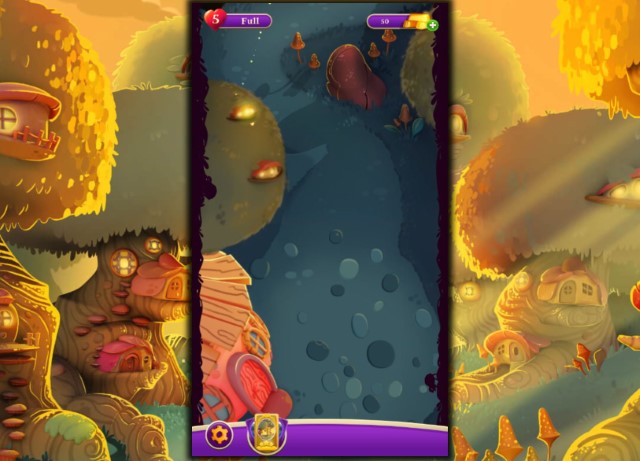 6. Pearl's Peril
Pearl's Peril is an awesome puzzle game which brings mystery and storytelling together with the hidden objects style gameplay. The game takes you back to the romantic and sordid 1930s where you play as the trailblazing heroine, Pearl Wallace who is an ace pilot and world explorer. You will go on a journey which is full of adventure, romance, thrills, and more. As I said, this is a great game and you should definitely play it.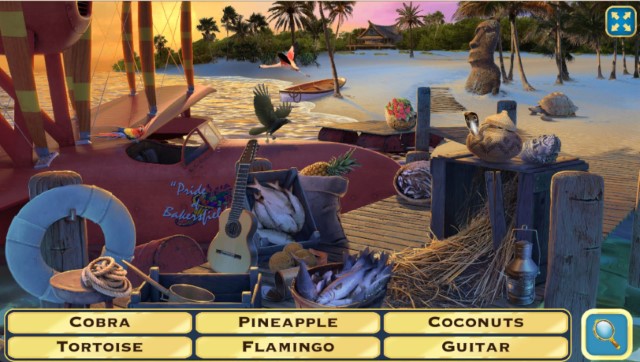 Best Strategy Games on Facebook Web
7. Dragon City
Dragon City is a casual strategy based game where you create your own farm, build buildings, grow food, and more to support your dragon breeding. You collect and curate your own dragons and then feed them to grow them into impressive beasts. You can also make your dragons fight against other online players to win more dragons and prove your superiority.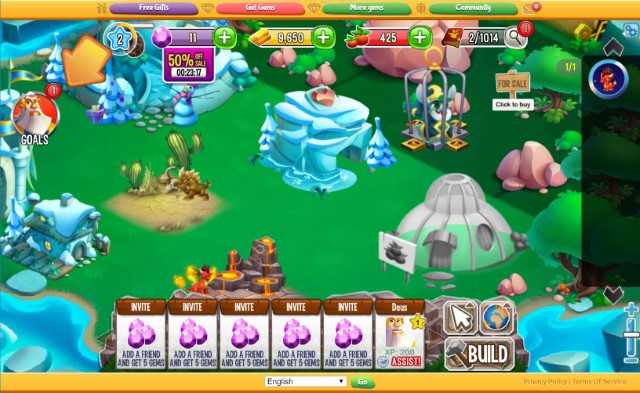 8. Top 11 Football Manager
If you love sports and strategy then this is the game for you. You will play as a club manager whose job is to create the best football club of all time. You will train players, devise strategies, and play games against opponents to win and rise in the ranks. This is not a time pass game as you will have to invest quite a lot of time if you want to climb the leader boards.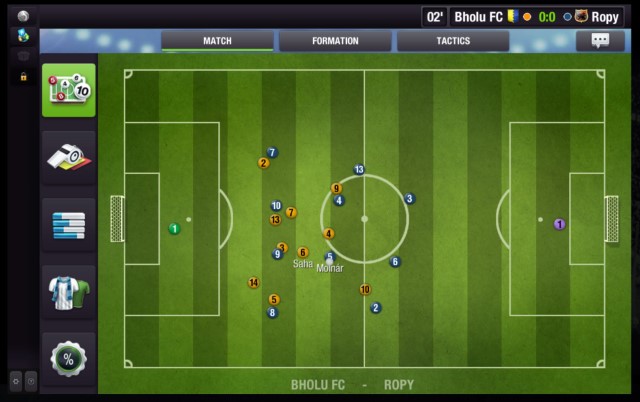 9. Throne Rush
Throne Rush is a simple real-time strategy or RTS game with very simple and intuitive gameplay. The concept is the same as most of the RTS games that you are familiar with. You get to make buildings, create an army, battle other people, and defend your kingdom. The game offers really good visuals and I enjoyed playing it. If you love RTS games, you are going to love this one too.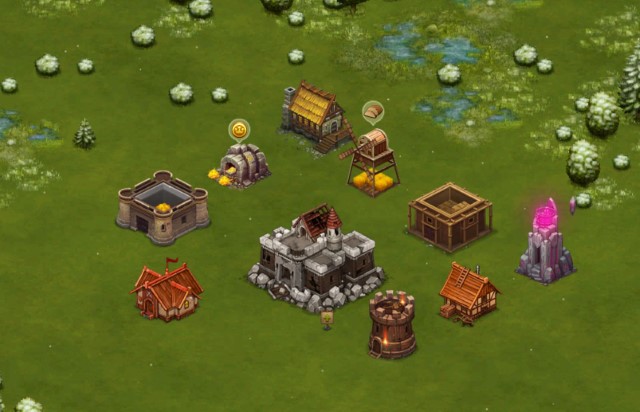 10. Clash of Kings
Clash of Kings is one of the most popular strategy games on Andriod and iOS devices and it has finally come to Facebook. This is yet another RTS game where your main aim is to raise a powerful army so that you can defend your castle and attack others to earn loot. This game will test all your strategy skills as its gameplay is pretty hard and the other players are quite competitive. If you enjoy a challenge, definitely play this one.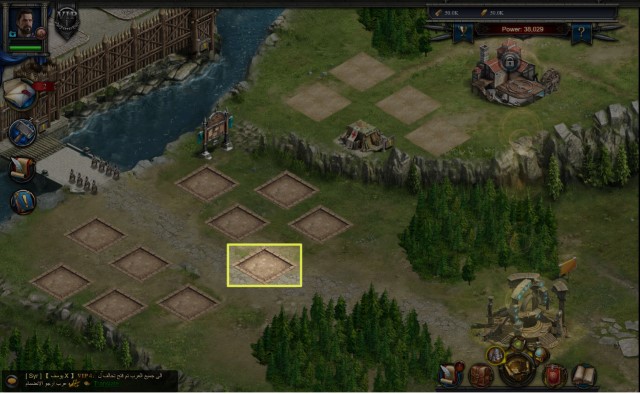 Best Instant Games on Facebook Web
11. Chess
If you like to test your mental faculty, there is no better game than chess to do it. I love the Chess game on Facebook as it not only allows me to play with bots and other players around the world but it also allows me to play against my friends in multiplayer mode. You can choose between different game modes which include Blitz, Time Attack, and Classic, each with its own time frame. If you enjoy playing chess in real life, you will enjoy playing this too.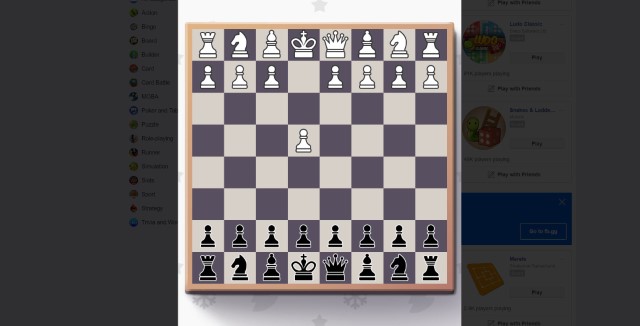 12. Glow Hockey
Glow Hockey is basically the virtual version of Air Hockey. The game is pretty simple, you have to score by putting the puck in your opponent's goal while not allowing them to do the same to you. This is a simple time killer and I highly enjoy playing it.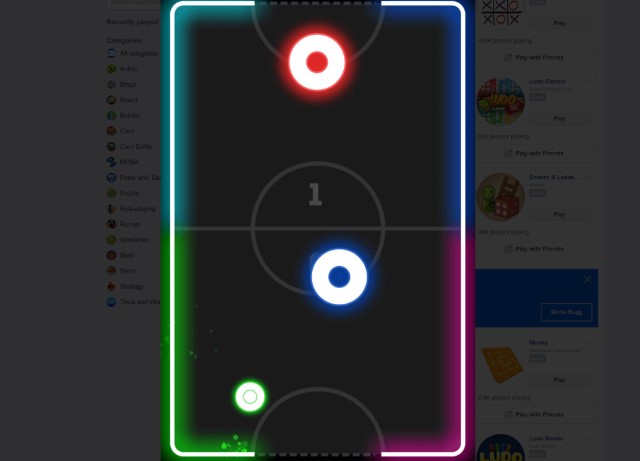 Best Role Playing Games on Facebook Web
13. Dragon Glory
Dragon Glory is a remarkably beautiful browser-based MMORPG (massively multiplayer online role-playing game) with top-notch graphics and an enticing story. Not only does the game offer exciting dungeon modes but it also offers a challenging PvP mode. There are also a ton of mini games and events to uncover and play. Believe me, when I say this, you won't get bored of this game anytime soon.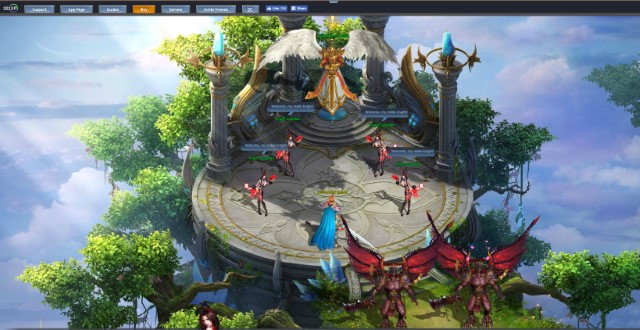 Best Sports Game on Facebook Web
14. 8 Ball Pool
One of the most popular and highly rated game on the Facebook website is 8 ball pool and I cannot recommend it enough. The game boasts of more than 10 million monthly users and offers very good graphics. The rules are pretty simple to understand and even if you have never played 8 ball pool before, you will get started in just a few minutes.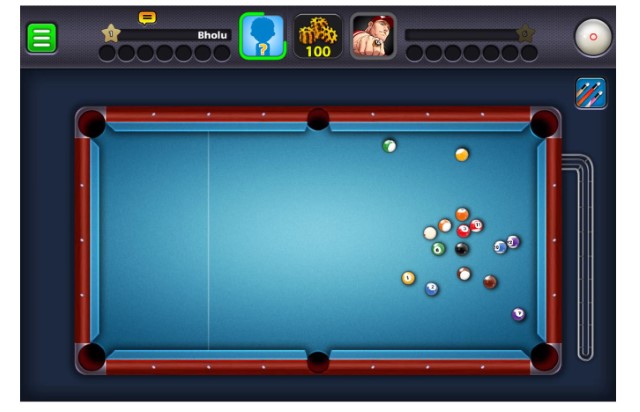 15. Golf Clash
Just like 8 Ball Pool, Golf Clash is a pretty addictive sports game. You will play golf against players around the world on beautiful virtual golf courses. As you rise through the ranks you will upgrade your clubs and unlock tours to compete against pro players. You can even invite your friends and have a one on one match against them in a 2 player mode. This is a fun and relaxing game to play.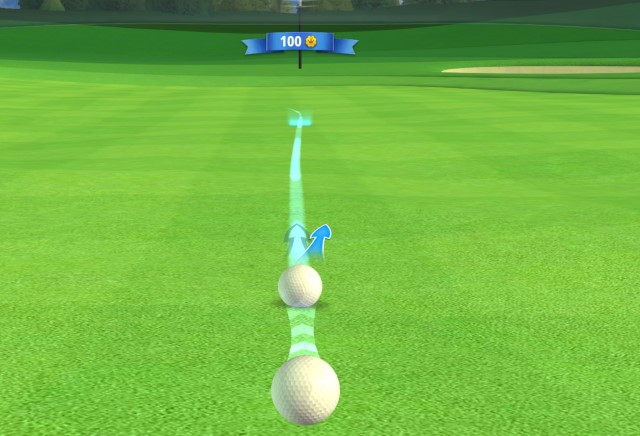 Best Action Games on Facebook Web
16. Hero Wars
Hero Wars is your classic action game featuring awesome 2D graphics. The game starts you on a journey of a hero who is on a mission to save guardians from a demon. The game is very well made and I loved playing it. My favorite thing about this game is that it's not too hard to play and hence is a great time killer meant for a short bursts of gameplay.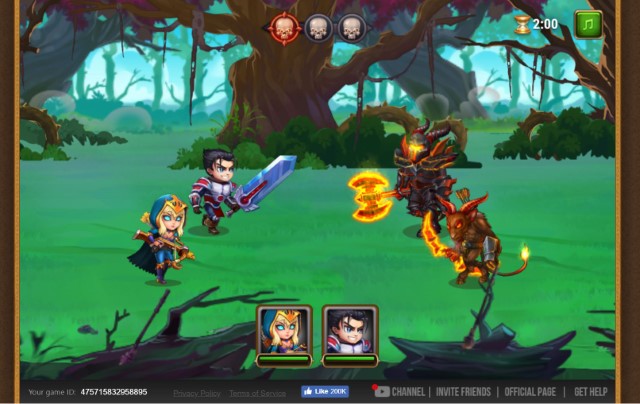 17. Dead Trigger 2
Dead Trigger 2 is one of the best zombie action games that you will get to play and the fact that it is available to play on Facebook was very surprising to me. Join more than 40 million players around the world in your quest to rid this world of zombies. Your journey won't be easy but it will be enjoyable as hell.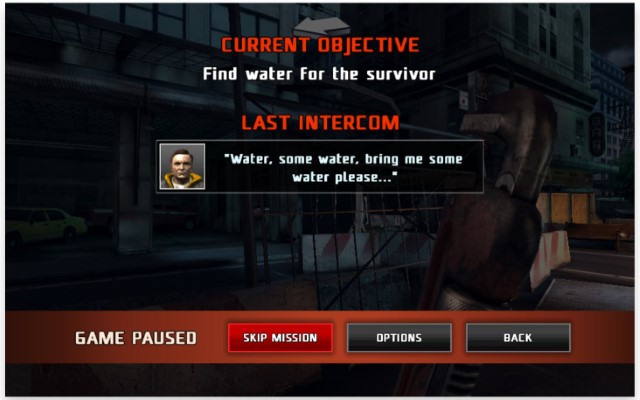 18. Global Strike
Global Strike is a plugin-free, fully 3D browser-based shooter inspired by the classic era of FPS gaming. The game features realistic weaponry, massive environments, multiple frenetic game modes and more. While the graphics on this game are not as good as the one on Dead Trigger 2, the game is also very light on the system and doesn't require any additional downloads to work. If you have a low-end system and want to enjoy a classic first-person shooter game, this is the one to play.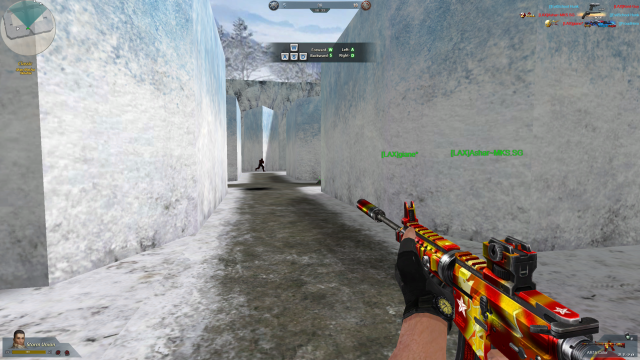 Best Facebook Gameroom Games
If you can afford to download some games on your system to play, Gameroom is a great place to play awesome mobile games on your PC. Here are the 5 best Facebook Gameroom games that you can play:
Note: You will have to install Facebook Gameroom on your system (download). You can find all the games that I mention here by searching in the Gameroom app.
19. Warhammer 40000: Freeblade
Warhammer 40000: Freeblade is one of the best actions game that you can play on the Facebook Gameroom. You play as a soldier wearing an exoskeleton body armor with attached weaponry and your aim is to kill and defeat the orcs who are invading your planet. I had a very good time while testing this game as I spent hours and hours playing it. This is definitely worth checking out.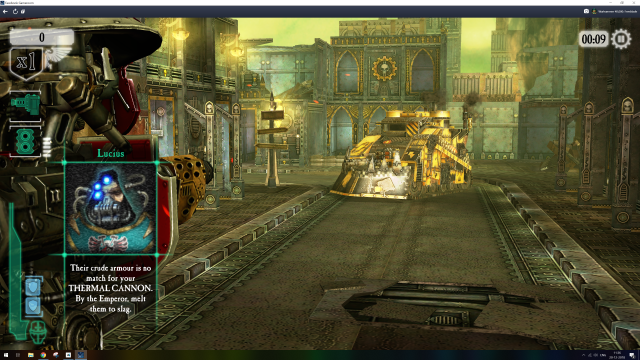 20. Lies of Astaroth
Lies of Astaroth is a card-based strategy game where you collect and create your deck to fight with other players around the world. While the game is neither as good looking or as complex as something like Hearthstone, the fact that you can play this game even on very old systems since it is very light on resources makes it a great game. If you love card battles, definitely check it out.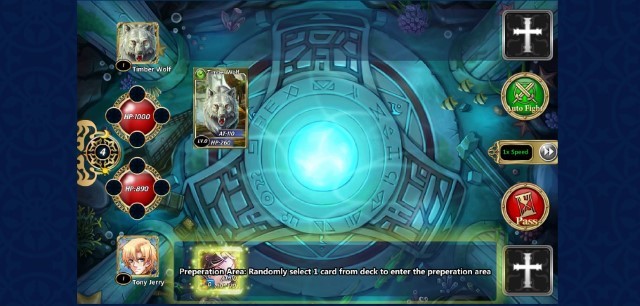 21. Frontline Commando: D-Day
If you are a fan of battle action games you are going to love this one. Frontline Commando: D-Day takes you to world war to where you play as allied forces and attack the Germans on D-Day. The game is packed with action and good graphics. There's a lot of content to go through so you are not going to get bored anytime soon.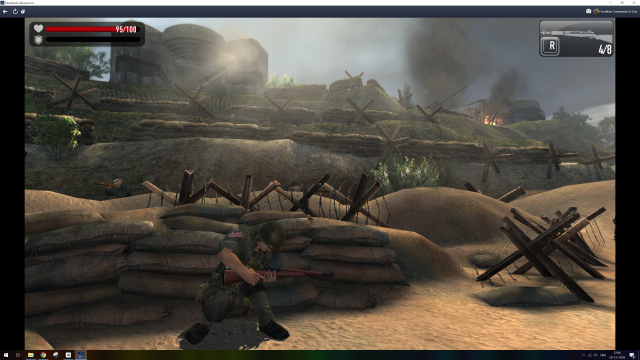 22. Agent Elf
Agent Elf is a fun endless runner game which is a great time killer. If you have ever played an endless runner game before, you know what you are getting here. You basically run as far as you can while avoiding obstacles to score as many points as you can.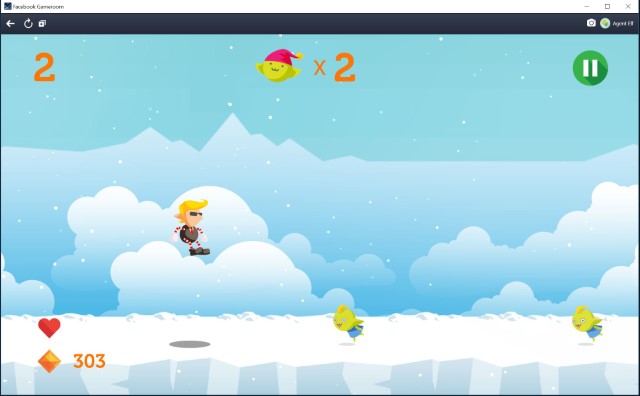 NCI: Hidden Crimes is a puzzle game where you solve crimes by finding clues and solving puzzles. The game is a little bit graphic so it might not be for everyone however if you love crime related games, this is going to please you a lot. The cases start very simple but get challenging over time. This game is certainly going to please your gamer heart.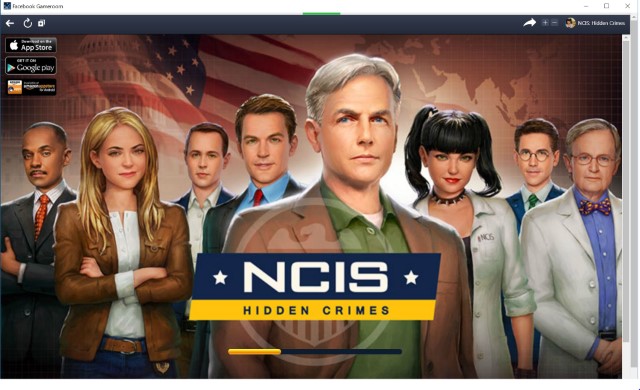 SEE ALSO: 20 Best Chromebook Games You Should Try
If you're still not sold on any of the games mentioned in the list, here's a link you could visit to find some of the most popular Facebook games tagged under 'Top Games' section. And not just that, you can also scroll through various genres of games such as Puzzle, Instant games, casual, battle, etc. Lastly, you can also shortlist the games as per their availability on various platforms such as Android, iOS and Facebook.
As a matter of fact, instant games could also be played on your Android smartphone or an iPhone within the Facebook app by navigating to the 'Gaming' tab. Though games there are not even half as fun as a regular game on your smartphone, and the one game that I played (Super Bowling) asked me to watch an ad before I could even start the game, which is very annoying to be honest. However, if you just want Facebook games in your life then you can most certainly give Facebook Instant games a try on your smartphone.
Play Awesome Games With Your Friends on Facebook
Facebook games are a great way to play games that are fun and challenging but not so taxing on your computer's resources. I also love that most of these games allow me to challenge my friends which gives them a personal touch. Do check the list out and let us know your favorite games among them all.