Solid State Drives or SSDs are the fastest forms of storage available out there. These drives promise faster read/write speeds thus providing an overall boost to the system's performance. With the technology becoming more of a trend nowadays, many manufacturers have started adopting the technology. While internal SSDs might not be something that not everyone can switch to, you can always buy an external SSD. Now, with so many options available to choose from, which one should you go with? Well, fret not, as we bring to you our list of 10 Best External SSDs you can buy:
1. Angelbird SSD2go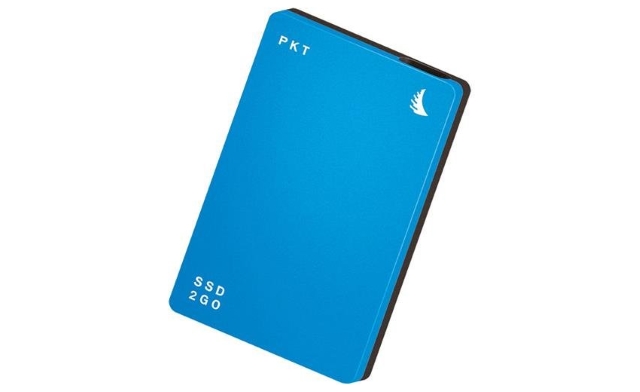 First off on our list is the SSD2go from Angelbird. The Angelbird SSD2go features USB 3.1 Gen2 (10Gb/s) connectivity while being compatible with USB 3.0 and Thunderbolt 3. Coming in various storage size options of 256GB, 512GB, 1TB, and all the way up to 2TB, the Angelbird SSD2go offers superfast read speeds of up to 560MB/s and write speeds of up to 460MB/s. Protection is something that the company takes seriously, and this external SSD comes with ESD & overload protection while being shock, dust, splash water, temperature proof.
Buy from Amazon: ($629, 1TB)
2. Adata SE730 Rugged External Solid State Drive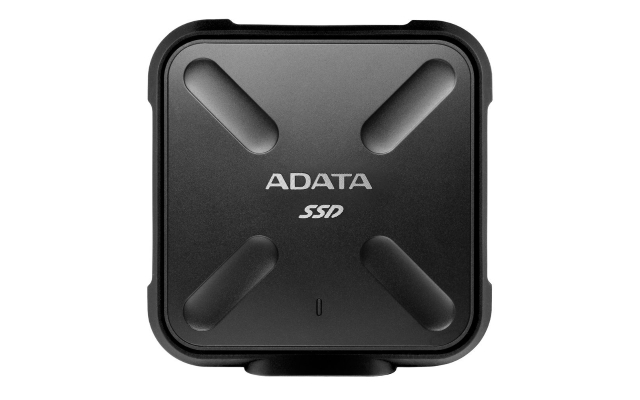 Ideally, if you want a tiny, high-capacity drive you have to sacrifice performance, but not with the SE730. The Adata SE730, despite its small form factor, offers blistering fast speeds and comes equipped with a USB 3.1 Gen 2 port allowing it to benefit from a large 10GB/s bandwidth. The external SSD is even waterproof and dustproof with IP68 certification & MIL-STD-810G 516.6 shockproof certification. Even the design of the Adata SE730 is super unique, packing in plenty of storage in a square-shaped SSD.
Buy from Amazon: ($369, 1TB)
3. Samsung T5 Portable USB 3.1 External SSD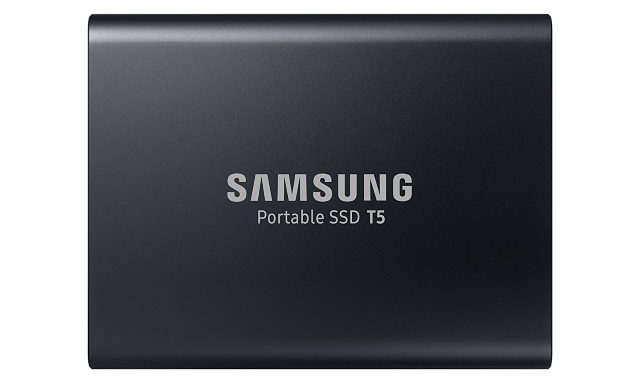 Samsung has made a name for itself in being the best in the business when it comes to storage, and the T5 is an actual personification of it. The T5 doesn't come cheap, but it delivers on the critical performance that a portable SSDs are bought to ensure. Thanks to its expertise in the NAND field, Samsung has managed to create one of the fastest external SSDs out there in a beautiful metal skinned, smoothly curved sides, and decidedly smaller than the typical 2.5" drive enclosure. The device is USB Type C, and the cables allow you either to connect it to a Type C or a conventional Type A USB 3.1 Gen 2 port. All this, while offering read/write speeds up to 540 MB/s.
Buy from Amazon: ($349.99, 1TB)
4. SanDisk Extreme 900 Portable SSD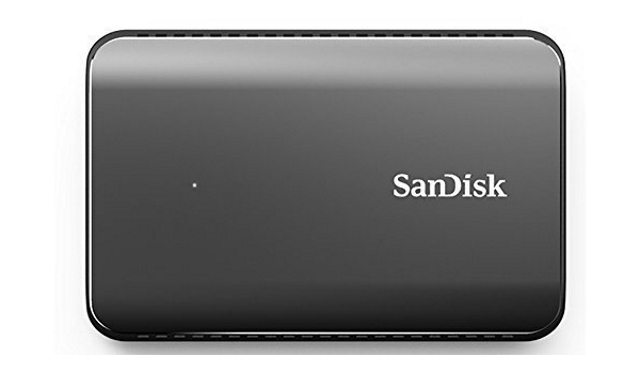 Despite being slightly bulky as compared to the other SSDs out there, the SanDisk Extreme 900 is one of the most secure external SSDs that you can buy in the market today. And it is also one of the fastest out there, offering an enormously fast speed of 850MB/s. Designed with a rugged rubber bumper for added durability, the SanDisk Extreme 900 Portable SSD is shock and vibration-resistant. Furthermore, the SanDisk SSD comes with the company's  SanDisk SecureAccess software which allows you to encrypt or password-protect the data on your SSD with 128-bit AES protection.
Buy from Amazon: ($424, 960GB)
5. Transcend ESD400K USB 3.0 External Solid State Drive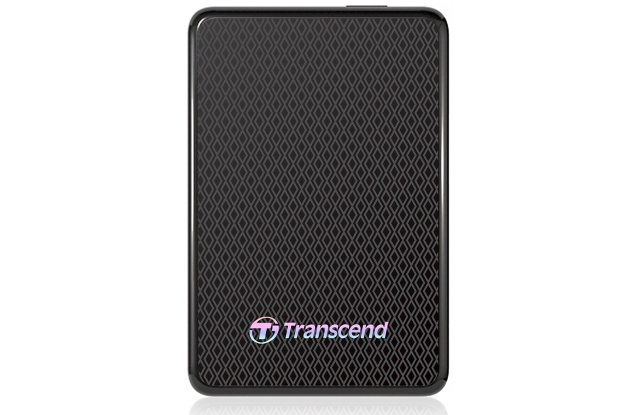 The Transcend ESD400K is a portable drive that has been around for quite some time, but yet still performs well versus its competitors. The portable drive uses NAND flash, which makes it lightweight and easy to carry around. The ESD400K has a very handy physical button, which can be used for a one-click button for backups. This works with Transcend's Elite Data Management software suite that allows you to customize what to backup. Despite being just 56g, the SSD uses a USB 3.0 port and offers read speeds up to 410 MB/s and write speeds up to 380 MB/s.
Buy from Amazon: ($549.99, 1TB)
6. LaCie Bolt3 Professional SSD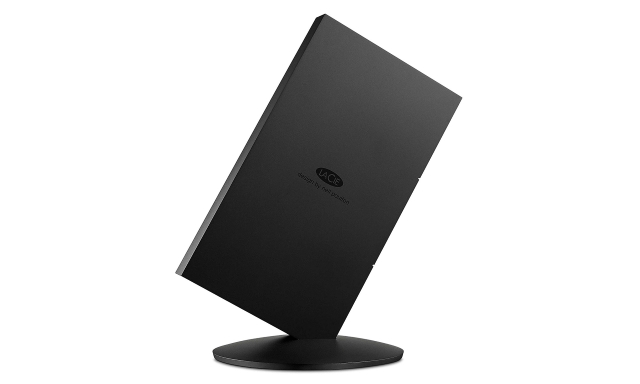 Made for the deadline-driven world of graphics and video production, the LaCie Bolt3 is a pure performance external SSD. Yes, it is super expensive, but offers an incredibly high read speed of 2800MB/s and a writing speed of 2200MB/s. The device comes with a magnetic display stand and makes use of dual USB-C Thunderbolt 3 port. In fact, it can daisy-chain with USB-C/Thunderbolt 3 displays and accessories as well. Despite its high performance, the SSD is super quiet and can be used to charge your laptop as well.
Buy from Amazon: ($1,999, 2TB)
7. ioSafe Rugged Portable SSD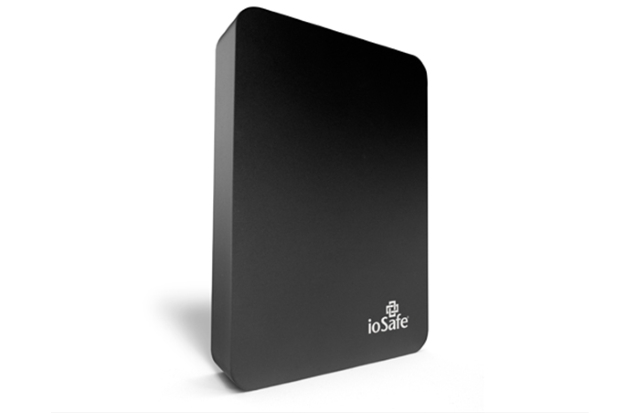 The idea behind a rugged portable SSD is to ensure maximum safety and security of your data without compromising on the transfer speeds. That's where the ioSafe Rugged Portable SSD jumps in. Yes, it is a tad bit bulky and heavy, it more than makes up for it by being highly ruggedized against crush, immersion, shock, environment, altitude, and chemicals. Apart from having a backup and encryption software included, the SSD also comes with one year of data recovery service protection. Additionally, the device makes use of the USB 3.0 SS port to ensure maximum compatibility and high transfer speeds.
Buy from Amazon: ($1,199, 1TB)
8. Oyen Digital MiniPro 3.1 USB-C Portable SSD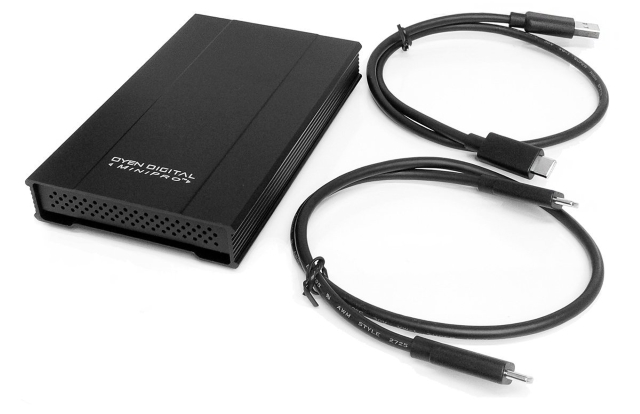 One of the most value for money external SSDs out there, the Oyen Digital MiniPro 3.1 USB-C Portable Solid-State Drive may not have many frills, but it offers fast transfer speeds, plenty of storage, and a solid metal build at a nearly unmatched price. The device makes use of the USB-C port and is compatible with Thunderbolt 3 as well. The MiniPro is capable of speeds in excess of 500 MB/s, and the design features an aluminum body engineered to provide maximum protection and effective heat dissipation.
Buy from Amazon: ($329, 1TB)
9. Pioneer APS-XS02 USB-C Portable SSD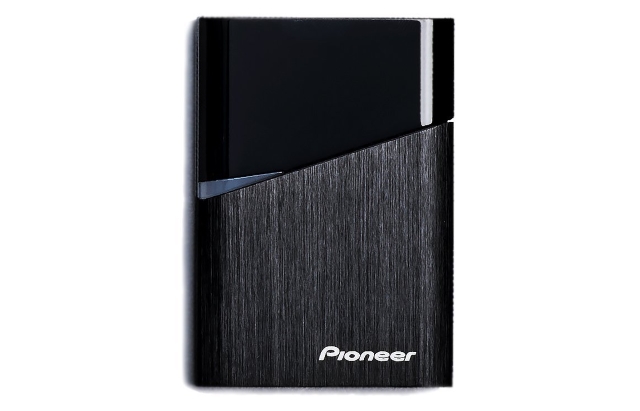 Available only in sizes of 120GB and 240GB, the Pioneer APS-XS02 is one of the cheapest yet high-quality external SSDs that you can buy. Making use of an ultra-fast USB 3.1 Gen2 interface, the external SSD offers high-speed data transfer with speeds up to 480 MB/s. As for the design, it is not only shockproof and lightweight but is made with two finishes, giving it a beautiful appearance. In fact, each face and edge are deliberately crafted to fit according to the curve of your hands. If the T5 isn't that appealing to you, the Pioneer APS-XS02 will certainly capture your attention.
Buy from Amazon: ($98.99, 240GB)
10. Freecom Tablet Mini SSD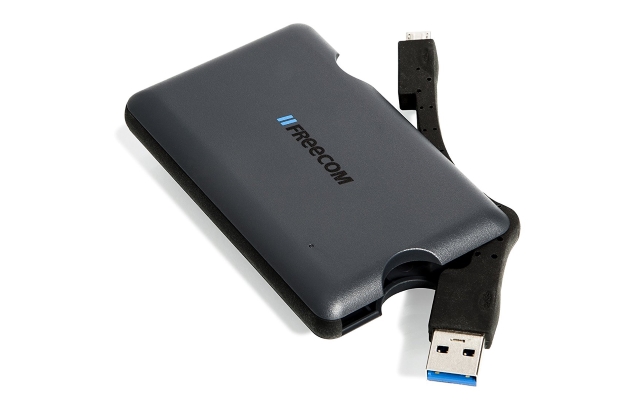 If you're specifically after a portable drive which can connect to your phone or tablet to provide extra storage or act as a backup for its photos and videos, the Freecom is a decent choice. It isn't stylish nor is it the cheapest, but it performs well and is convenient thanks to the built-in USB cables. The device comes in a single 128GB option, which is understandable considering it's primarily designed to connect to an Android or Windows tablet's microUSB port for transferring data between the tablet and another device. Weighing just 60g, it is super portable and still manages to offer speeds up to 410 MB/s.
Buy from Amazon: ($128, 128GB)
SEE ALSO: 15 Best SSD Laptops You Can Buy in India
10 Best External SSDs You Can Buy
Well, that's all from our side. The above list was curated with a lot of members of the Beebom team getting together and deciding on the best choices. Thanks to the powerful SSD storage options, you can transfer your data in a portable storage format at super fast speeds. So, did any of the aforementioned external SSDs catch your eye? Do you have any other suggestions in store for us? Do share your thoughts in the comments section below.