As a consumer, you must be aware that the current market for laptops is filled with tons of great options. There are options in all segments, for all kinds of users. Moreover, if you do have a lot of money to spend, chances are, you're going to easily get a powerhouse PC packaged in a portable laptop form for yourself. As such, making the right choice requires a lot of hard work. Luckily for you, we at Beebom are here to make things a lot easier for you. Whether you're a gamer, a business user, or just a casual user, we have curated a list of the best laptops under 100k or 1lakh rupees, and have further divided the list into multiple sections for your convenience:
Best Laptops Under 100000 INR (Sections)

Best Gaming Laptops Under 100000 INR
One of the best gaming laptops you can get under 100000 INR is the Dell Inspiron 7577. The laptop comes with a 7th gen Core i7 processor running at 2.8GHz with Turbo Boost up to 3.8GHz so you can rest easy that the processor won't bottleneck performance. Other than that, there's a whopping 16GB RAM here, along with a 1TB hard drive and 256GB SSD so games will launch fast, and keep running smoothly.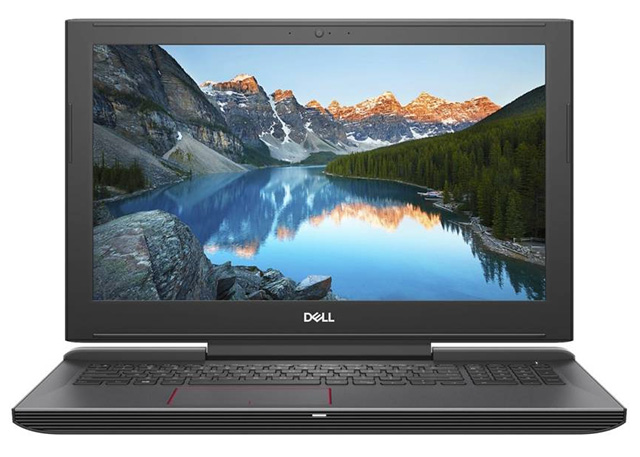 However, the most important thing is obviously the GPU, and the Inspiron 7577 comes with 6GB of Nvidia's GTX 1060 graphics. Yes, the RTX series GPUs are here, but laptops with those graphic cards are yet to surface, and more importantly, games that support ray tracing are also not quite there yet. The Inspiron 7577's GTX 1060 will easily let you run all your favorite AAA titles with ease. If you're looking for a gaming laptop under Rs. 100000, you should definitely consider the Dell Inspiron 7577.
Buy the Dell Inspiron 7577 from Flipkart (Rs. 99,990)
MSI GL63 8RD-062IN Gaming Laptop
The MSI GL63 packs in the latest 8th-gen Intel Core i7-8750H processor with a clock speed of up to 4.1GHz. Supporting it is a single stick of 8GB DDR4-2400MHz RAM, with an extra slot allowing you to upgrade the RAM anytime you want. We all know the core part of a gaming laptop is the GPU, and the GL63 is no slouch there, offering the user with a Nvidia GTX 1050ti with 4GB of GDDR5 memory. As for storage, the laptop comes with a 128GB SSD for all your immediate media consumption, along with a 1TB HDD for all your games and more. Furthermore, the laptop should aid you for gaming in the dark as well, thanks to the Steelseries Red Backlit Keyboard, which really adds to the whole gaming feel. And let's not forget, MSI is a brand that takes cooling very seriously, and MSI's Cooler Boost 5 Technology works wonders for lowering down the temperatures of the laptop.
Buy from Flipkart: (Rs. 94,990)
Acer Predator Helios 300 Gaming Laptop
Acer was the top gaming PC brand in India in Q4 2017, thanks to its stunning range of gaming products. The Predator Helios 300 is one of the company's best selling products in the country, thanks to its beastly horsepower under the hood. The laptop comes with a 8th-gen Intel Core i7 processor paired alongside 8GB DDR4 RAM. The device packs in a super fast 128GB SSD along with a 1TB HDD to satisfy all your storage needs. As for your gaming needs, the laptop comes equipped with 4GB of Nvidia GeForce GTX 1050Ti graphics, which provides desktop grade graphics performance. All of this, while not even crossing the 1 lakh INR barrier.
Buy from Flipkart: (Rs. 99,990)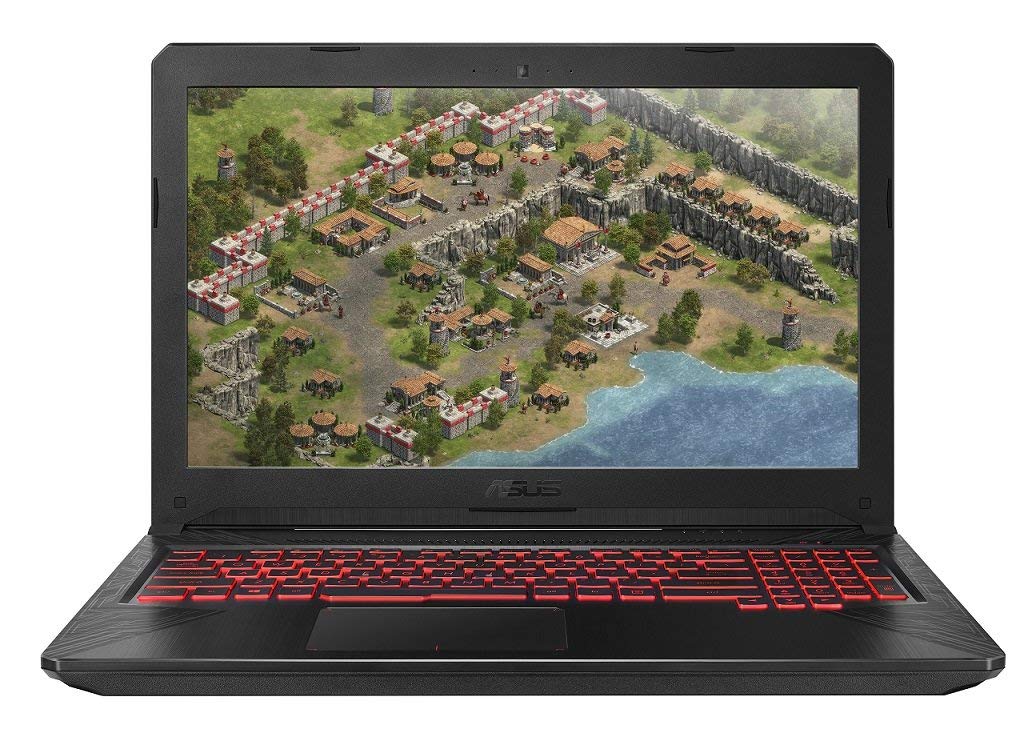 The Asus TUF FX504GE is one of the best gaming laptops you can get under 100000 INR. The laptop offers great hardware and superb value for money, combining an 8th-Gen Intel Core-i7 Processor with 8GB of DDR4 RAM. The system features a dedicated Nvidia GeForce GTX 1050Ti with 4GB of GDDR5 VRAM, which is the best entry level graphics card in the market today. As for storage, the Asus TUF FX504GE packs in a 1TB HDD which provides plenty of storage for all your games. All in all, the Asus TUF FX504GE is a great buy if you're looking for a high performance and reliable eSports gaming laptop under 100000 INR.
Buy from Amazon: (Rs. 79,990)
Best Convertible Laptops Under 100000 INR
Dell Inspiron 13 7373 2 in 1 Laptop
The Dell Inspiron 7373 is part of the 7000 series which is at the top of the Inspiron line-up. A 2-in-1 laptop, the Dell Inspiron 7373 packs in the 8th-gen Intel i7 processor along with a whopping 16GB of DDR4 RAM. Oh, and if you thought that was big, the device also boasts of a humongous 512GB SSD storage option. All of this, packed inside a 13.3-inch laptop which weighs just 1.45kg and is convertible as well. Considering that Dell is offering this superb package under 1 lakh INR, this is an easy recommend to anyone out there.
Buy from Amazon: (Rs. 94,990)
Acer Nitro 5 Spin NP515-51 Laptop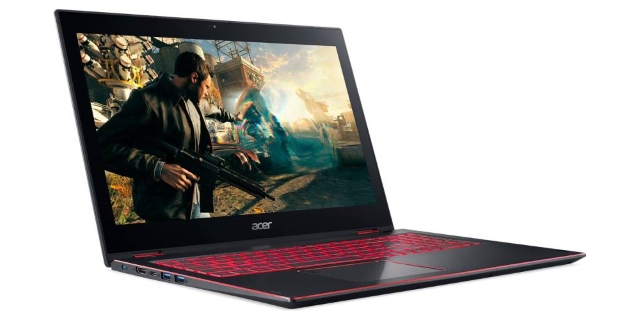 If you're someone who has been following our website and reads our reviews of laptops, you'd be surprised why I've included the Acer Nitro 5 Spin on this list. Having reviewed the Acer Nitro 5 Spin a while ago, I was genuinely disappointed with this machine. But that is because Acer advertises it as a gaming product, which it certainly isn't. Move past those claims and you have an amazing convertible in your hands, powered by the latest 8th-gen i5-8250U processor along with 8GB of DDR4 RAM. The laptop offers 1TB of HDD storage which should be more than enough. Oh, and if you think that was all, the laptop also comes with Nvidia GeForce GTX 1050 dedicated graphics, which should handle all your graphics-intensive tasks with ease. All in all, the Acer Nitro 5 Spin is an amazing convertible laptop, with great features, all under 1,00,000 INR.
Buy from Flipkart: (Rs. 76,990)
Lenovo Yoga 720-13IKB 80X600FUIN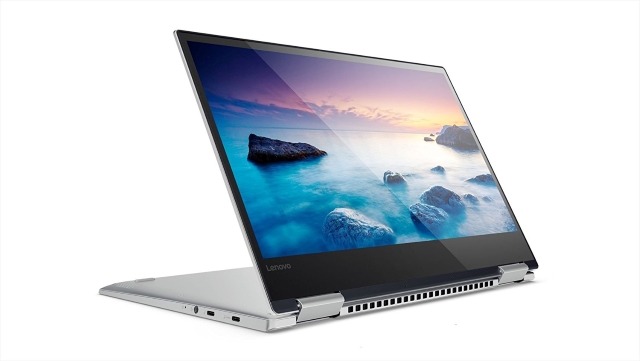 If you're in the market looking for a great convertible laptop, Lenovo's Yoga is something that you must have heard of. The convertible laptop can be used for a variety of functions and can be used in five different setups as per your convenience. The Yoga 720 draws power from a 8th generation Intel i5-8250U processor coupled with 8GB of DDR4 RAM. The 13-inch FullHD display supports multi-finger touch while the audio tuned by Harman provides for a joyful multimedia experience. The 512GB SSD is likely to serve you with ample storage for all your creative and nifty uses. The laptop weighs only 1.25kg so it would suit you if your tread with your laptop a lot.
Buy from Amazon: (Rs. 89,800)
Best Ultrabooks Under 100000 INR
For those of you with deeper pockets who want the best productive laptop out there, the Apple MacBook Pro should be at the top of your list, just as it is on ours. The newest MacBook Pro, while lacking the Touch Bar, offers some serious hardware for all your productive tasks. The device comes with a 2.3GHz Intel Core i5 processor coupled with 8GB LPDDR3 RAM. The MacBook Pro packs in a 128GB Solid State drive for super-fast storage, along with Intel Iris Plus 640 Graphics for all your graphics needs as well. Apart from the lack of a touch bar, the MacBook Pro is still one of your best options for a productivity laptop that's sleek, beautiful and light. However, with the launch of the new MacBook Air the prices have gone up a bit. But, if you can go slightly over budget, I'd still recommend getting the MacBook Pro.
Buy from Amazon: (Rs. 1,03,990)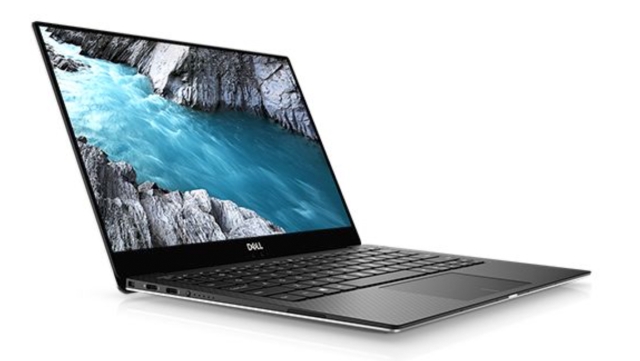 The Dell XPS 13 is one of the best ultrabooks I've used till date, and believe me, I've used a hell lot of them. Fitting a beautiful 13.3-inch screen within an 11-inch body, the Dell XPS 13 is easily one of the most beautiful looking laptops out there. Oh, and it is not just beauty, the Dell XPS 13 is a powerhouse as well. Packing in the latest 8th-gen Intel i5-8250U processor along with 8GB of LPDDR3 RAM, the Dell XPS 13 is the perfect mobility laptop. You also get a 256GB of SSD storage which offers super-fast read and write speeds while on the go. Oh, and thanks to the 52WHr battery, you can easily use your XPS 13 for long hours without the need of charging it.
Buy from Dell: (Rs. 89,590)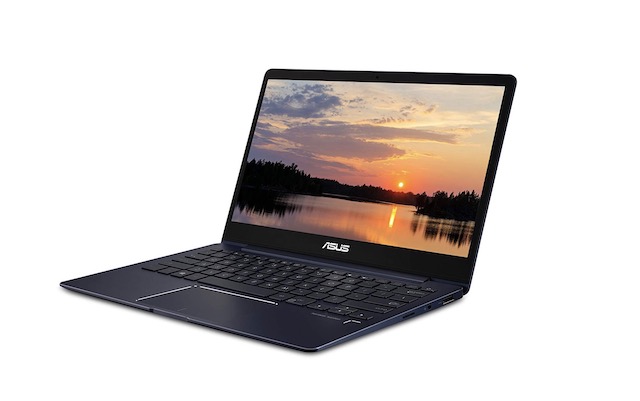 Asus recently unveiled the latest addition to its ZenBook 13 lineup of laptops and it is one of the best laptops that you can buy in under 100000 price range. The laptop is powered by the 8th generation Intel Core i5 processor along with Nvidia's MX150 graphics card. I am still amazed by the fact that Asus was able to pack so powerful internals inside a laptop which is only 1.3 cm thick and weighs just 1.12 kilograms. The laptop also comes with 8 GB of RAM and 256 GB of internal storage. The SSD is very fast and ekes out quite good read and write speeds. The beautiful almost bezel-less 13.3-inch display also comes with touch support. Finally, there is a big 54-watt hour battery which should easily serve for a long time.
Buy From Amazon: ₹98,999
Bonus: Microsoft Surface Laptop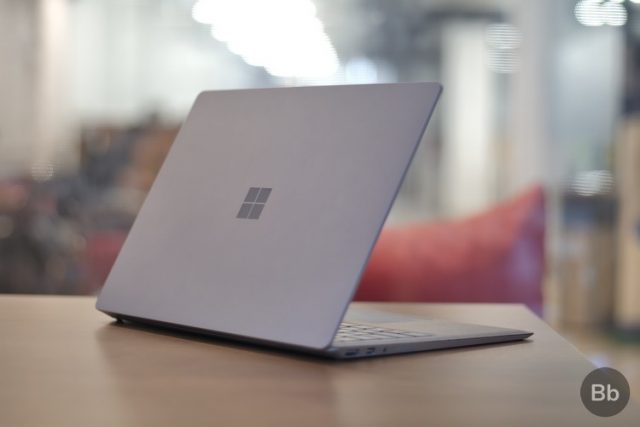 Microsoft Surface line of devices has always been my favorite windows machines and their first laptop has only bolstered this feeling. I will be the first to say that the Microsoft Surface Laptop is not for those users who want the best bang for their buck rather it's for people who want their laptop to be exquisitely designed. If you fall in the second category, you will be quite happy with the Surface Laptop. The device is using a magnesium chassis which not only looks good but is also very sturdy. The entire area around the keyboard along with the palm rest has been covered with Alcantara fabric which feels really nice.
Talking about the internals, the laptop is powered by the 7th generation Intel Core i5 processor with built-in Intel HD 620 graphics card. The base version of this laptop comes with 8 GB of RAM and 128 GB of SSD storage. The USP of the device is its 13.5-inch pixel-sense display which has a resolution of 2256 x 1504 pixels and looks absolutely gorgeous. As I said, if you want the best value for your money, this is not the laptop for you, however, if you can appreciate all the engineering and design that has gone into making this exquisite piece of technology, you should definitely check it out.
Buy From Amazon: ₹79,990
SEE ALSO: 10 Best Laptops Under 70000 INR You Can Buy
10 Best Laptops Under 100000 INR (December 2018)
So, that's all from our side. The above list of best laptops under 100000 INR was curated with a lot of members of the Beebom team getting together and deciding on the best choices. With the current crop of laptops in the market, your new laptop will not only be good looking but also really powerful. So, did any of the aforementioned laptops catch your eye? Do you have any other suggestions in store for us? Do share your thoughts in the comments section below.