While AirPods Pro has checked off almost all the essential boxes including ergonomic design and noise cancellation, there is one department where the Bluetooth earphones have still fallen well short of expectation – water resistance. The true wireless earphones are still stuck with IPX4 ingress ratings that can resist light splashing of water. Granted, the IPX4 rating may be fine for most folks but it can't live up to the billing of adventurers – especially those who like to challenge limits. Whether you fall into that specific segment or just wish to shield your premium earphones against water damage to avoid paying the hefty repair cost, this assortment of the best AirPods Pro waterproof cases is for you.
Best AirPods and AirPods Pro Waterproof Cases
Before exploring the cases, it would be apt to weigh a few vital points upfront:
So, What Should You Expect from Waterproof Covers?
Most high-quality covers designed for AirPods come with an IP67 rating. That means they are good enough to shield your earbuds against water up to 3.3 feet (1m). Aside from offering reliable protection from water, many of them can also withstand even nasty impact and keep scuffs at a fair distance. Furthermore, they also don't play spoilsport with Qi-enabled wireless chargers so that you don't have to take the pain of taking the cover off before charging. Having said that, let's dive into the lineup without any more ado!
1. Catalyst
Leading the charge right on front is none other than Catalyst – a well-known accessory maker. What I have found really useful in this AirPods Pro waterproof case is the compact yet highly protective form-factor. The cover features an IP67 rating that makes it fully equipped to fight out dust and also resist water up to 3.3 feet (1m). Beyond water-resistance, it also offers MIL-STD 810 protection to safeguard your AirPods against drops up to 4 feet (1.2m).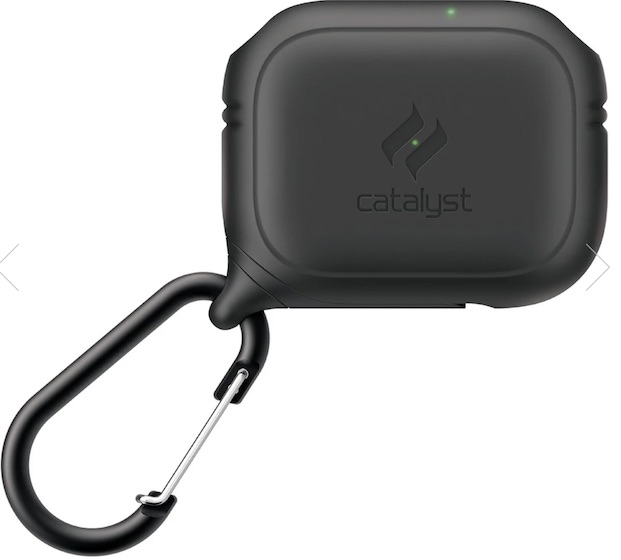 Additionally, the case comes in two variants: Standard edition and Premium edition sporting a geometric pattern. While the former comes at $30, the latter is available for $35. As for colors, both of them are available in three hue options: stealth black, midnight blue, and flame red.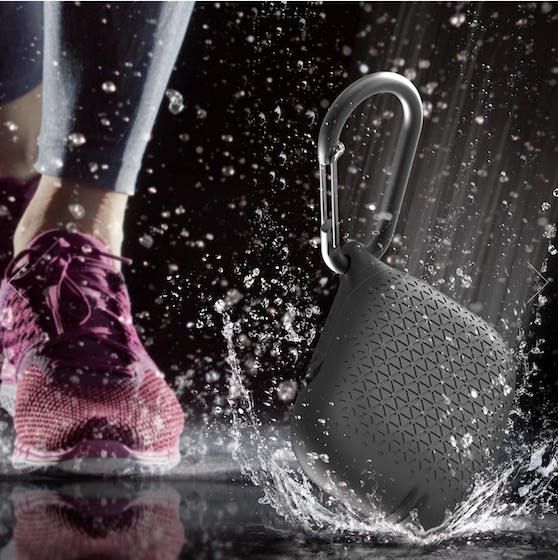 The company also provides waterproof cases for AirPods 1 and 2. They come with the IP67 rating and sport almost the same design. Unlike their siblings (for AirPods Pro), Catalyst's cases for the older versions of AirPods come in as many as 10 vibrant colors.
Buy AirPods Pro from Catalyst: $29.99-$34.99
Buy AirPods 1/2 from Amazon: $24.99
2. Willbox
If you find Catalyst's range of AirPods waterproof cases a bit too expensive for your budget, Willbox offering might just be your thing. The case may have a comparatively low price tag ($13.99) but when it comes to durability and water resistance, it has got the quality to compete with its premium rival. The IP68 waterproof rating makes it more capable to safeguard your wireless earphones against water damage. That's not all, the case can also give a solid response to unexpected drops thanks to the durable TPU+PC construction.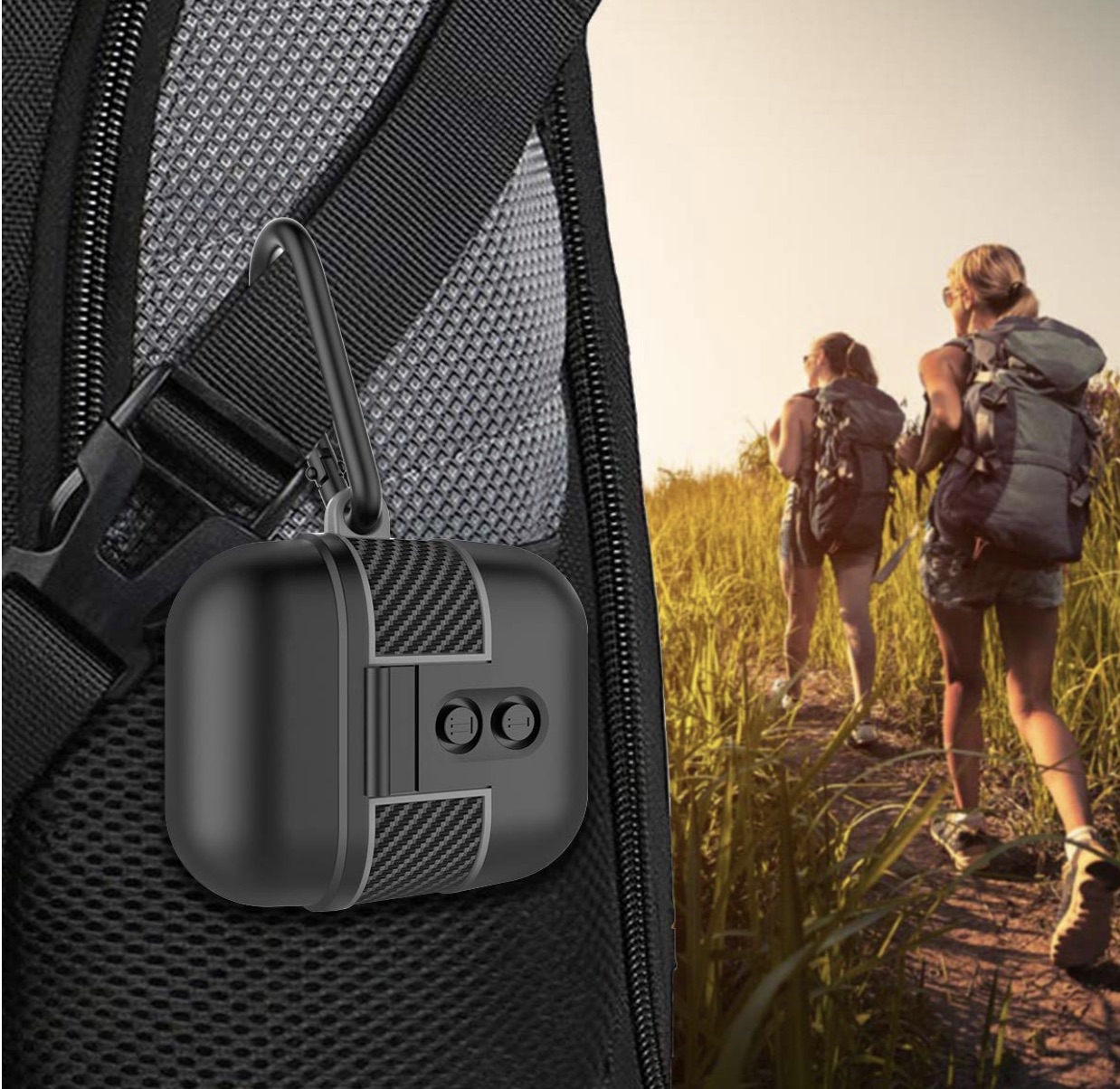 The Qi-wireless charging support means you don't need to remove Willbox waterproof case from your AirPods. With the precise cutouts, super handy carabiner and grippy surface make it a great deal- whichever way you look at it.
Buy AirPods 1/2 from Amazon: $13.99
3. Camyse
When it comes to raising the fashion quotient of the AirPods, Camyse is not behind in the game. The case boasts an IP67 waterproof rating (3.3ft/1m underwater for 1 hour) which is more than enough to protect your earbuds against water damage. Even on the durability front, it's up to the mark thanks to the shock-absorbing silicone build. So, it can be entrusted to defend your AirPods 1/2 from impact. That aside, it also doesn't interfere with wireless charging so that there is no needed to take off the cover before dropping the earbuds on wireless chargers to get juiced up.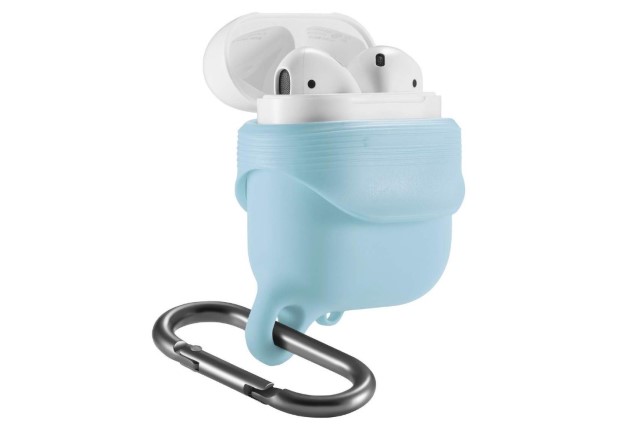 Buy AirPods 1/2 from Amazon: $11.99
4. Coralogo
Should you wish to go for a unique looking AirPods Pro case, take a close look at Coralogo. Sporting a cartoon design, the cover grabs attention with ease. Apart from an adorable look, it's quite lightweight and features a soft finish for comfortable gripping. The soft silicone material can also withstand impact and ward off scratches. And while there's no official water resistance rating they do mention that it is more than capable of shielding your earphones against water damage as well. With the inclusion of metal keychain, Coralogo also ensures your earbuds stay secure.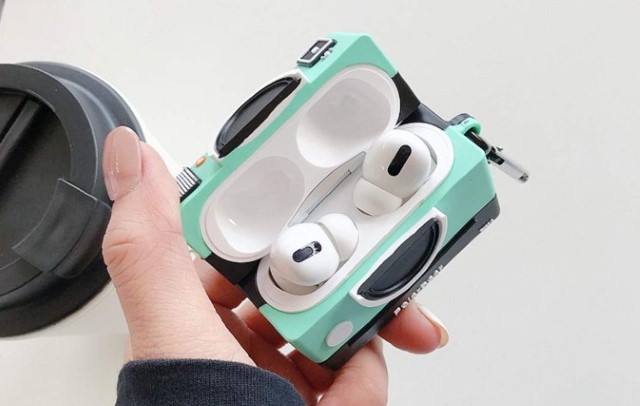 Buy AirPods Pro from Amazon: $12.99
5. UPOLS
Flaunting a sophisticated design, UPOLS AirPods Pro carrying cases have got the looks to stand out. The soft silicone might seem too delicate but it has got enough cushion under the hood to endure drops. You can also rely on it to put scuffs away from your earphones. Just like other covers mentioned in this collection, it also features the removable carabiner to prevent AirPods from being lost. And if you have a penchant for styling your stuff with a colorful design, you would be pleased to see over 15 attractive color options. Like the case featured above, this one also doesn't mention any official water resistance rating but promises to prevent any water ingress in normal conditions. All things considered, these are one of the cheapest yet highly efficient AirPods Pro waterproof cases that you can buy right now.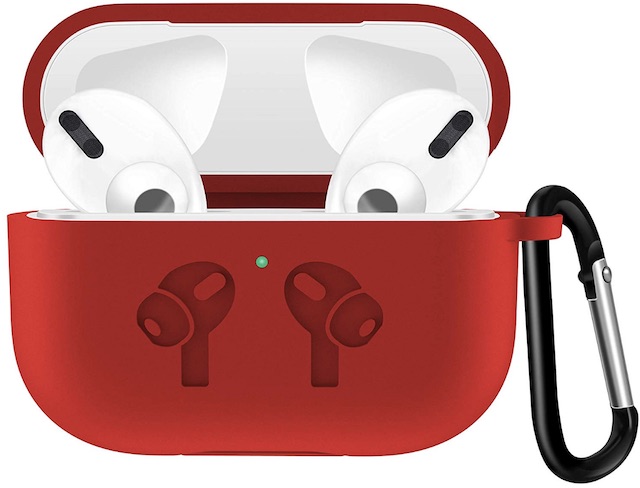 Buy AirPods Pro from Amazon: $8.99
Bonus: Meiyasy
Probably the best way to describe Meiyasy's collection of AirPods Pro cases is to call them vibrant. They are made of soft silicone material and wrap around AirPods snuggly. With the soft-textured finish, meiyasy case feels quite comfortable to the touch. Aside from resisting shock and scratches, they can also keep your earphones protected from water. And with the detachable carabiner at the disposal, carrying the earbuds remains secure and convenient. What's more, these cases are available in four-pack (AirPods Pro) and come in a ton of color variants.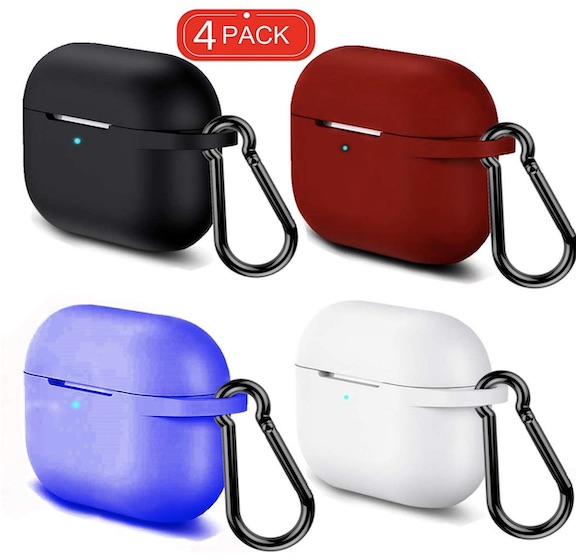 Choose the Best Waterproof Cases for AirPods Pro or 1/2
I guess you have found a durable and good-looking waterproof case for AirPods. While Catalyst seems to be a clear winner, there are many rivals that can give it a solid competition. And that too without demanding an expensive price tag. That's the beauty of healthy competition, isn't it? By the way, let me know your top pick and what makes it a fine bet for you. Also, tell us about Apple's new truly wireless earphones and where do they stand against the top alternatives.