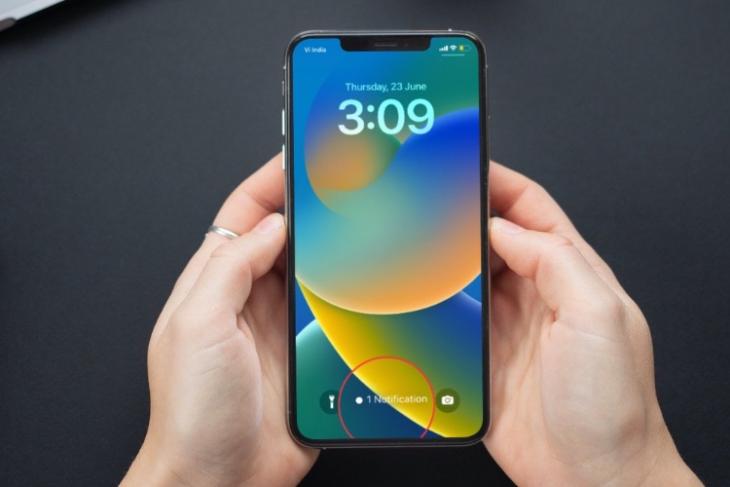 While Apple's focus is now on the newly announced iOS 17, it still wants to keep releasing updates for those on iOS 16, hence, the latest iOS 16.5.1 update. The company has also introduced iPadOS 16.5.1. Have a look at what the changelog brings along.
iOS 16.5.1: What's New?
iOS 16.5.1 update isn't about new features but includes fixes for various bugs. Primarily, it provides a fix for the issue, which doesn't allow users to charge with the Lightning to USB 3.0 Camera adaptor. The adaptor, for those who don't know, includes a USB Type-A port for connecting an iPhone to a camera, microphone, or any other accessory.
This issue came to the surface back in May with the arrival of the iOS 16.5 and the iPadOS 16.5 updates. Several users reported the same on Reddit and Apple Support Community. To recall, iOS 16.5 introduced a new 'Sport' tab under Apple News for sports-related content, My Sports score and fixture cards, and a number of bug fixes.
The new iOS 16.5.1 and the iPadOS 16.5.1 updates can now be downloaded by heading the General -> Software Updates under the Settings app.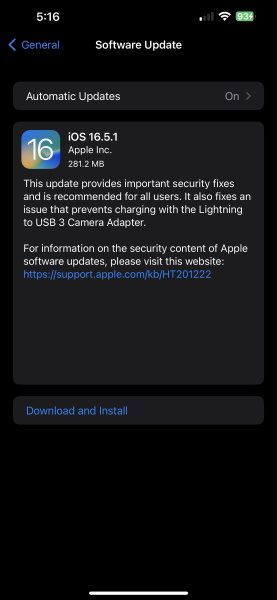 Meanwhile, Apple has also released the iOS 17 and iPadOS 17 beta 2 update. The second beta of iOS 17 includes the new ability to touch two iPhones to transfer data via AirDrop, the option to disable notifications in StandBy mode, and more, along with a number of fixes. Know more about this over here.
If you are interested in knowing about the top iOS 17 features, you can check our article. Also, will you download the latest iOS 16.5.1 update? Let us know your thoughts in the comments below.